Boy meets girl, girl falls in love, and they live happily ever after.
That's how about 90% of romance novels go, right? It's totally fine if that's what you're looking for, but romance novels are becoming more diverse by the day. Queer literature is more mainstream than ever, and it covers a wide variety of genres – including romance novels. Everyone deserves a happily ever after!
Related: LGBTQIA+ Movies and Shows for Each Zodiac Sign
If you're ready to shake up the romance genre from its very straight origins, check out these great LGBTQ romance novels! There's a little something for everyone here.
Delilah Green Doesn't Care – by Ashley Herring Blake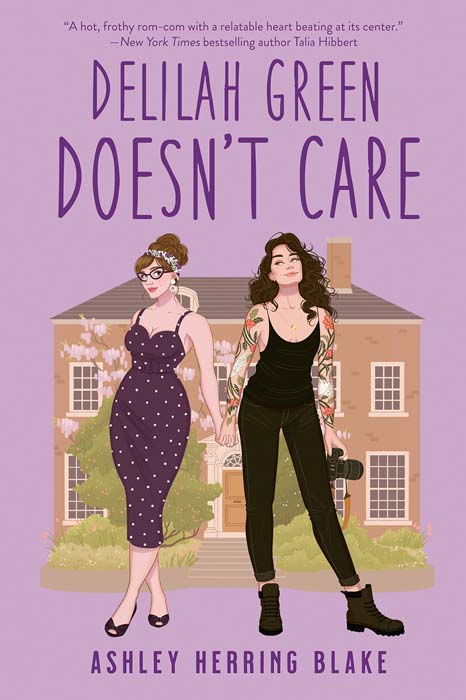 Delilah Green now lives in New York City, with a blossoming photography career. She swore she'd never return to her hometown of Bright Falls. But now, she finds herself doing so after her step-sister hires her to photograph her wedding. Delilah discovers that her old nemesis, Claire, is still in town and decides to have some fun before leaving town. However, the two are forced together during wedding preparations, and Claire is hoping she can persuade Delilah to stay for good in Bright Falls.
Red, White, & Royal Blue: A Novel – by Casey McQuiston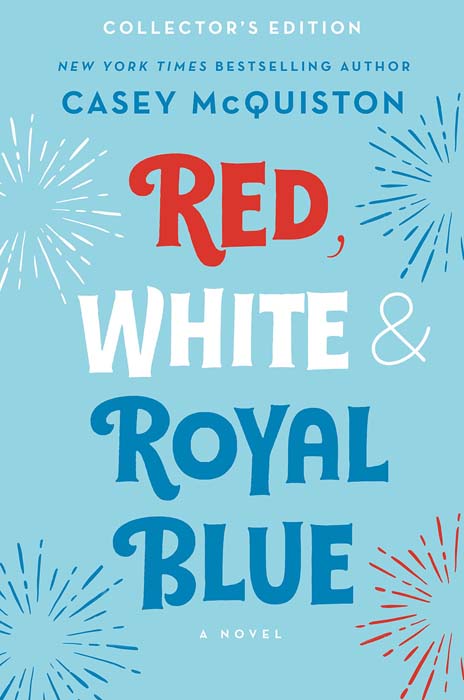 Being the president's son is kind of like being the American equivalent of a young royal, and Alex Claremont-Diaz is both handsome and charismatic. He also has a beef with a real young royal from across the pond, Prince Henry of Wales. When photos of a cake-related altercation at a royal event appear in the tabloids, US-British relations take a turn for the worse. Alex and Prince Henry are forced to pretend to be friends for the sake of damage control, but the bromance soon turns into a secret romance.
You Should See Me in a Crown – by Leah Johnson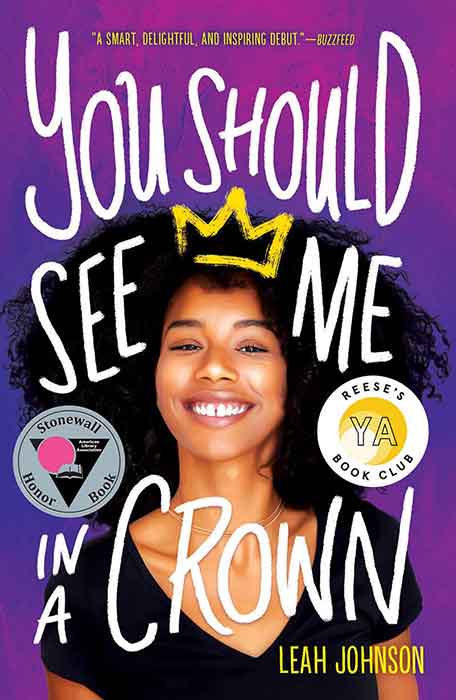 Liz Lightly has big plans to leave her small midwestern town. She'll be attending Pennington College as soon as her financial aid is approved. But when it doesn't, she decides running for prom queen – in order to snag the scholarship that comes with the crown – is her ticket out. She is willing to go to any length to obtain her college scholarship. At least, until she starts falling for the new girl, who is also running for prom queen. Will Liz's attraction to the competition derail her from achieving her goals, or will it help make them come true?
I Wish You All the Best – by Mason Deaver
After their parents kicked them out for being nonbinary, Ben De Backer is forced to move in with their estranged older sister, Hannah, and her husband. Ben is struggling with an anxiety disorder and attempting to maintain a low profile in a new school in order to survive the last half of their senior year. But those plans are derailed when Ben meets Nathan, a funny and charismatic student. As their friendship develops into something more, it appears that they may have a chance at a happier new life.
The Charm Offensive: A Novel – by Alison Cochrun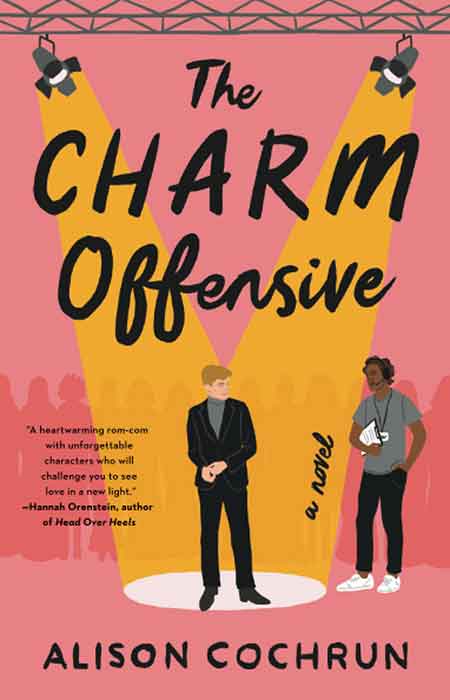 Despite his own love life crashing and burning, Dev Deshpande specializes in crafting a story of true love. That's because he is a producer on the top reality dating show. When disgraced tech genius Charlie Winshaw is cast as the new star, he becomes Dev's greatest challenge yet. Charlie does not believe in true love and is a stiff, anxious mess on camera. Dev and Charlie begin going on practical dates to help Charlie deal with his anxiety, but they soon discover that their connection is stronger than what is happening on the show.
So This Is Ever After – by F. T. Lukens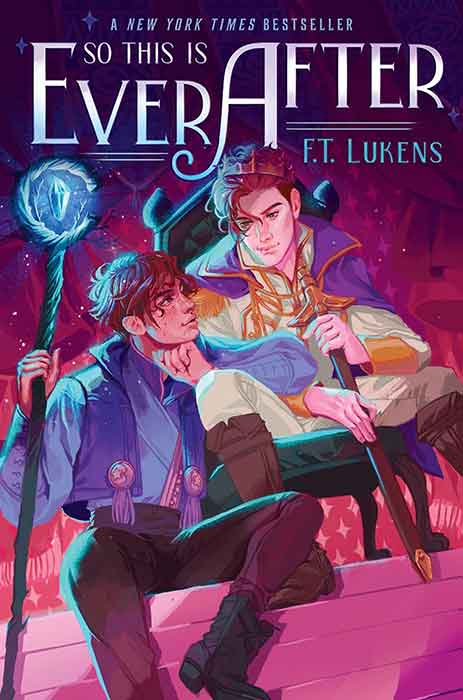 Romance knows no genre! So This is Ever After takes readers into the Kindom of Ere. This novel from F. T. Lukens is a whimsical YA fantasy romance about Arek, who fulfills a prophecy in order to save the kingdom from its evil ruler. His best friend and mage, Matt, convinces him to temporarily take the throne… until he finds himself stuck as king. Now he and his motley crew of quest companions are at a loss as to what to do next. Arek must embark on a desperate search for a wife before turning 18 in three months. Otherwise, he is cursed to lose not only the throne but also his life. After his attempts fail spectacularly, he may discover that true love was closer than he thought all along.
Let's Talk About Love – by Claire Kann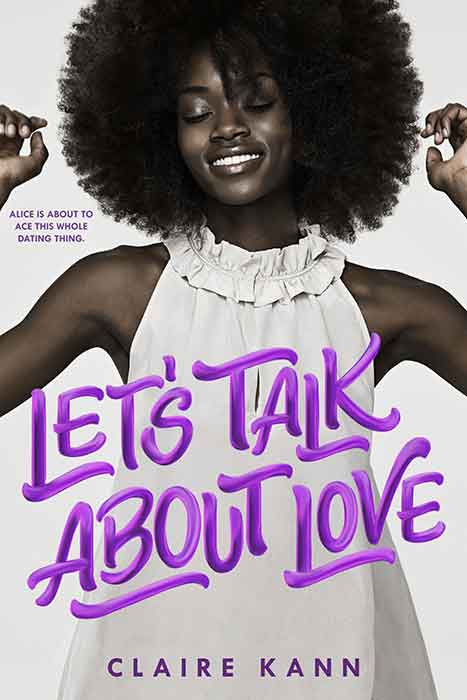 Alice had big plans for the summer, but all that fell apart when she came out as asexual and her girlfriend dumped her. She vows not to date anymore and devotes herself entirely to her job at the library. But everything changes when she meets Takumi and can't stop thinking about him. She's got butterflies in her stomach like she's in some rom-com. Ultimately, Alice needs to come to terms with her own sexuality. She must decide whether she is willing to risk her friendship for the possibility of love that may not be reciprocated or understood.
Cemetery Boys by Aiden Thomas
Yadriel's traditional Latinx family struggles to accept his gender identity. To prove himself a true brujo, he sets out to find and release the ghost of his murdered cousin. However, he unintentionally summons the ghost of Julian Diaz instead, the school's resident bad boy, who is determined to find out what happened and tie up a few loose ends. Unable to get rid of him, Yadriel agrees to assist him in order for them both to get what they want. However, the more time they spend together, the less Yadriel wants Julian to leave.
The Henna Wars – by Adiba Jaigirdar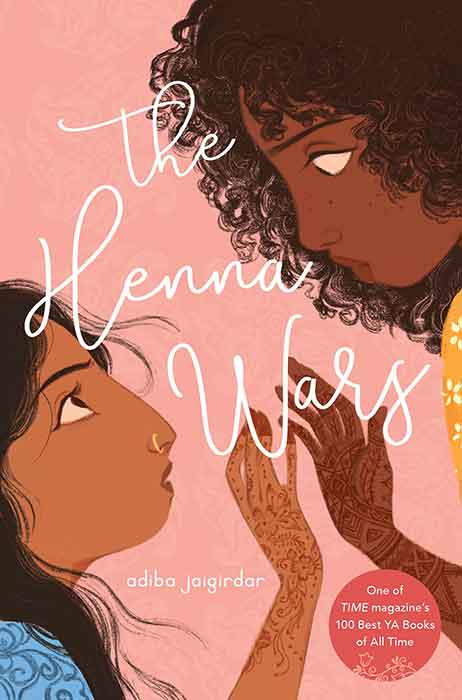 When Nishat comes out to her parents, they say she can be anyone she wants – except herself, because Muslim girls aren't lesbians. She doesn't want to lose her family, but she also doesn't want to hide who she is – and this becomes more difficult when Flávia reappears in her life. She finds herself falling for Flávia instantly. When a school competition invites them to create businesses, Flávia and Nishat both decide to showcase their talents as henna artists. They are competing to see who is the best, while their lives become increasingly tangled. Nishat starts to realize there might be more to her crush than she realized.
Icebreaker – by A. L. Graziadei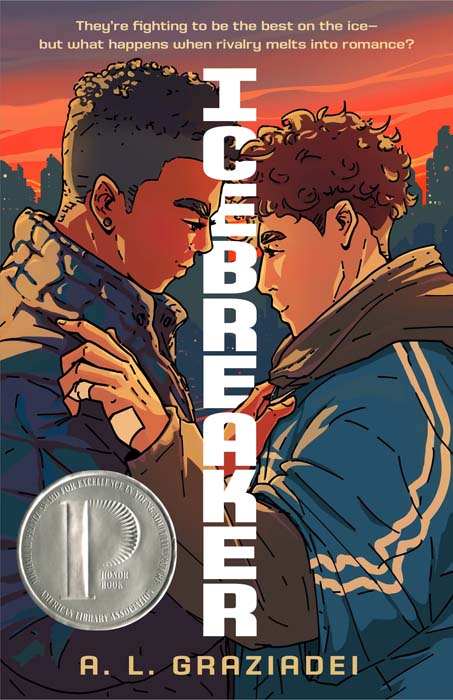 Mickey, a college freshman, has a legacy to uphold as he competes for a spot in the NHL. That's because his father and grandfather are hockey legends in the league. The only thing standing in his way is his devilishly handsome teammate Jaysen, who is also vying for the number one pick in the draft. As their rivalry intensifies and perhaps starts turning into something more, Mickey will have to decide what he truly desires and what he is willing to risk for it.
Love and Other Disasters – by Anita Kelly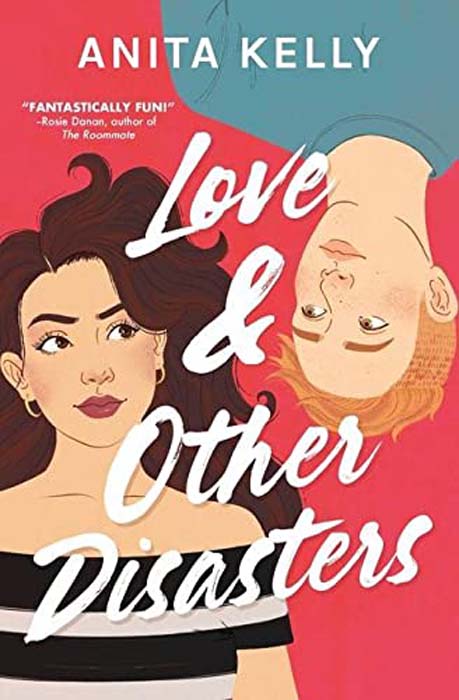 London Parker recently came out as nonbinary on national television as a contestant on the cooking reality show, Chef's Special, so now they feel like they must prove the haters wrong by winning. Of course, love was never on the agenda until they met recently divorced and hilariously klutzy competitor Dahlia Woodson. They're feeling the heat both inside and outside the kitchen, but do they have the right ingredients for a happily ever after?
The One True Me and You – by Remi K. England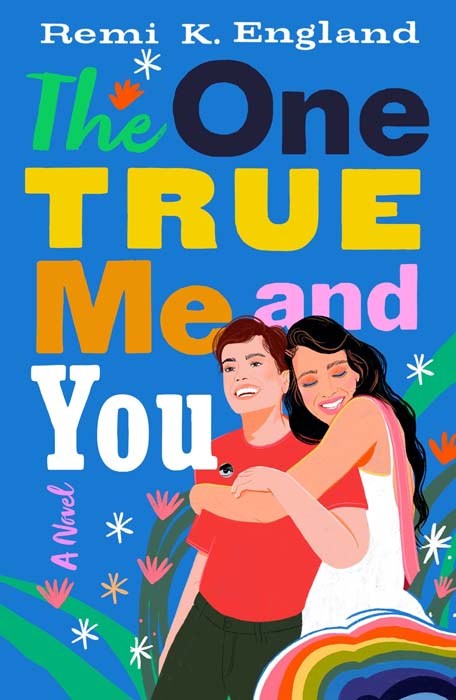 Kaylee, currently in the middle of figuring out her gender identity, is an aspiring fanfic writer spending the weekend at a con. She's ecstatic to finally meet her fandom friends in real life. Teagan is a pageant queen vying for a title and the associated college scholarship that she'll win along with it. Oh, and she's secretly gay. When a hotel hosts both the convention and the pageant at the same time, sparks fly. Do they want their secrets to follow them home? Is it worthwhile for them to embrace their true selves?
Something Fabulous – by Alexis Hall
Something Fabulous puts a historical spin on queer romance. In this period romance, a straight-laced duke gets caught in a romantic tangle after his arranged marriage doesn't go as planned. Valentine Layton, the Duke of Malvern, proposes to Miss Arabella Tarleton. It was always his father's hope that the two would be married. However, Miss Arabella flees because she is just too romantic to settle for a convenient, arranged marriage. Her twin brother convinces Valentine to chase after her in a sweeping romantic gesture, but now Valentine is finding himself falling in love with the wrong Tarleton.
This Is Kind of an Epic Love Story – by Kacen Callender
Although Nate is a big movie buff, he doesn't believe in real-life happy endings. He'd rather avoid a broken heart by playing it safe. However, Florence, his best friend-turned-girlfriend-turned-best-friend-again, has other ideas. She's determined to see that Nate finds that happy ending. In a rom-com-worthy twist, someone does appear: his childhood best friend, Oliver James Hernández. Nate has the opportunity to finally tell Ollie the truth about his feelings, but will he summon the courage to pursue his own happily ever after?
Last Night at the Telegraph Club – by Malinda Lo
Set in San Francisco's Chinatown during the 1950s, Last Night at the Telegraph Club tells the story of Lily Hu, a teenage daughter of Chinese immigrants as she begins to explore her sexuality. Her journey takes place during the Red Scare, when the Chinese American community was plagued by widespread paranoia and fear of communism. Although the threat of deportation looms over her father, 17-year-old Lily can't deny the blossoming relationship between her and Kathleen as they seek refuge in the Telegraph Club, a lesbian bar. The girls' secret is dangerous, threatening Lily's oldest friendships. She must decide if living her truth is worth everything she's ever known.
Read More: Celebrate Love With These Romance Novels