Do you ever feel like your bathroom is overflowing with junk? Between skincare products, toothbrushes and toothpaste, makeup, blow dryers, and everything else under the sun, my bathroom counter has always been a complete and total disaster. That is, however, until I decided to get it under control.
After living in mayhem for far too long, I knew needed to tackle my bathroom head-on. Though it took some time (and a few trips to Target), I can now safely say my bathroom has never looked better.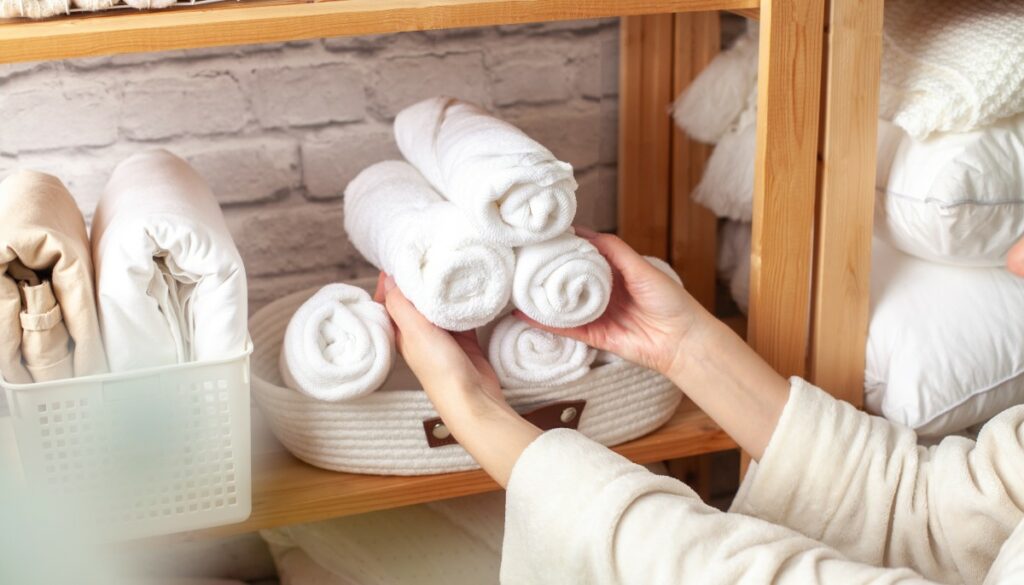 If your bathroom is in desperate need of a little love, here are some simple tips to help you get it organized in no time.
Get a Trash Bag and Go to Town
If you're anything like me, there's a good chance you still have products in your bathroom from five years ago. I'm here to tell you it's time to get rid of those items once and for all!
Grab a trash bag, pull out all your products, and start chucking anything you don't use. You'll quickly realize you have a lot of things you never even touch, let alone use.
Throw out expired products and anything that's broken, or donate items unused items that are in good condition. This will also make your organizing experience that much easier.
Storage, Storage, Storage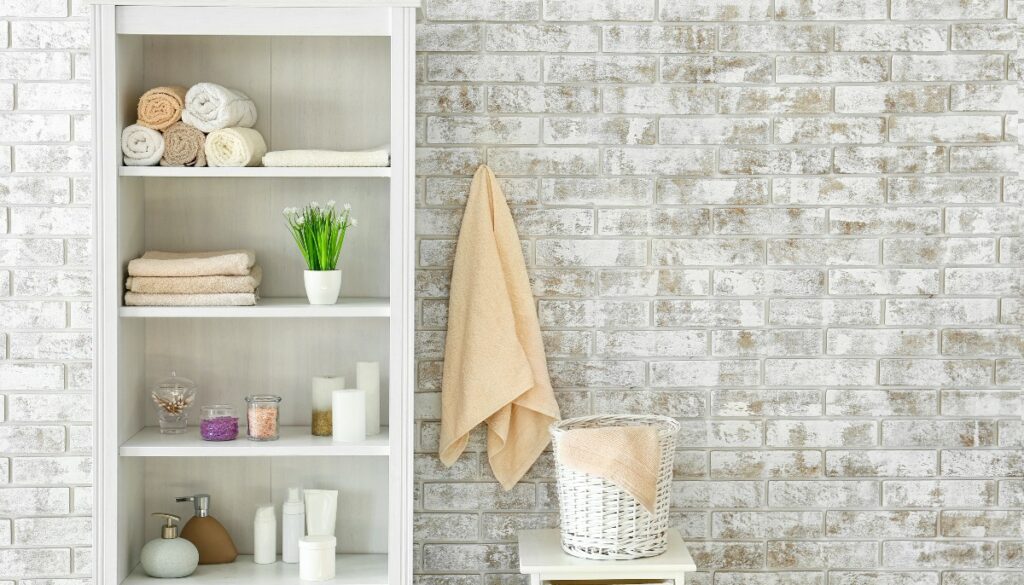 Alright, now's the fun part — storage. Take inventory of your storage space. Do you have a cabinet for products? Do you have drawers under your sink? How big is your counter?
If you're lucky enough to have a big bathroom with lots of space, this process will be easy for you. But, if you live in a shoebox with very little space, you're going to have to make some tough decisions. After deciding how much space you have, it's time to go out and grab your storage containers.
Purchase plastic bins to keep under your sink for items you don't use every day (such as hair tools or cleaning products), grab clear containers for your sink, a shower caddy, and even dividers for drawers.
Keep Your Counter Clear
One of the easiest ways to maintain a clean and organized bathroom is to keep your counter as clear as possible. In fact, you should only have hand soap, your toothbrush and toothpaste, and maybe q-tips on your counter.
First Drawer For Everyday Items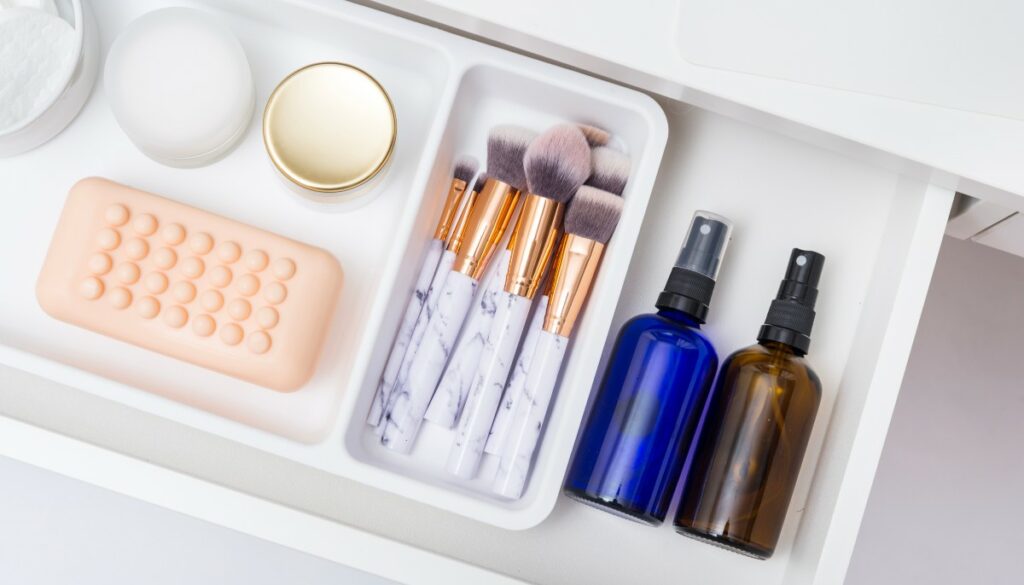 Whether you have drawers under or near your sink or a cabinet close by, the first drawer (or shelf) closest to you should be for all your everyday items.
I'm talking about skincare products, simple makeup, a comb, or deodorant. Before putting any item in this drawer, ask yourself if you use it every day. If you don't, it doesn't belong!
Everything Has a Home
Once you've placed your everyday items in their spot, it's time to find a home for your other products. Make sure to keep all like-items together (makeup, hair, skin, etc.) and keep them in distinct storage containers for easy access. Once everything has a home and is in its designated area, it'll make it that much easier to keep your bathroom organized.