No plans, no problem! While it may feel like you have to do something this 4th of July, simply because everyone else is doing something, let me get you in on a little secret — you don't.
Sure, BBQs, pool parties, and fireworks are all fun, but you shouldn't feel obligated to socialize just because it's a holiday. Heck, sometimes spending time by yourself or with your immediate family is better than hanging out with a large group anyway!
So, whether you are planning to spend the weekend by yourself or you are trying to figure out what to do with your kiddos, here are a few things you can do this holiday weekend to pass the time:
Enjoy a 4th of July Movie Marathon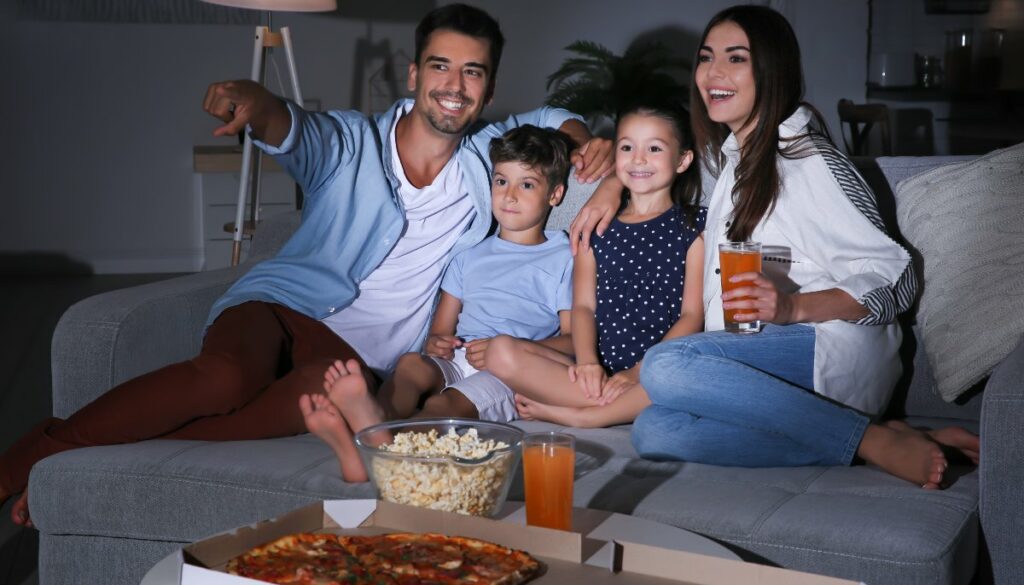 It's fun to spend time outside in the summer, don't get me wrong, but there are few things better than relaxing on the couch in the A/C. Rather than worrying about getting sunburned, or sweating from every inch of your body, throw yourself a 4th of July movie marathon instead!

While you should certainly watch the classics, such as Independence Day and A League of Their Own, there are plenty of others you should consider watching. Snuggle up on the couch, grab a few of your favorite snacks, and enjoy the cool air.
Return to the Movie Theater
However, if you want to watch a movie but aren't interested in staying home, now's as good a time as any to head to the movie theater. Not only are movie theaters usually ice-cold (which is great during the summer months), but many have very comfortable chairs that make for a great viewing experience.

Not to mention, there are plenty of new releases to choose from. The latest Fast and Furious film, F9, just came out, as well as Lin-Manuel Miranda's In the Heights. But, if neither of those sound good to you, A Quiet Place II, Cruella, and Spirit Untamed are all still in theaters.
Pick Up a Book
If watching a movie doesn't sound all that interesting to you, maybe this is the weekend you finally get back into reading! While there are so many great new books to choose from, might I suggest picking up a patriotic book in honor of the 4th of July? Learn about our country's history, hear from some of the most influential people, and soak up some inspiration this holiday weekend. Who knows, you may learn something new!
Get Out in Nature
After you watch all your movies and read all your books, there's a chance you may want to get outside for a little bit. Find a hiking trail near your home, get to a local park, or take a trip to a nearby lake and soak up the fresh air.
Being inside is great, but there is something relaxing about spending time in nature. Whether you go by yourself, with a friend, or someone in your family, it's never a bad idea to get outside.
Volunteer
Put your free time to good use and go and help someone! I guarantee there are countless organizations looking for help this holiday weekend, so do a little research in your area and find out where you're needed.
Pass out food at a local homeless shelter, donate items to those in need, or even organize a group to clean up a local park following the 4th of July celebrations. Taking time out of your weekend to help in your community will not only make you feel good but there are countless others who will appreciate the support.