'Tis the season to give back! Make a new holiday tradition this year with a service project that helps out your community or a cause close to your heart. Christmas volunteer opportunities go far beyond dishing up grub at a soup kitchen–although that's great, too. Here are a few ideas to inspire you.
Make Hats or Mittens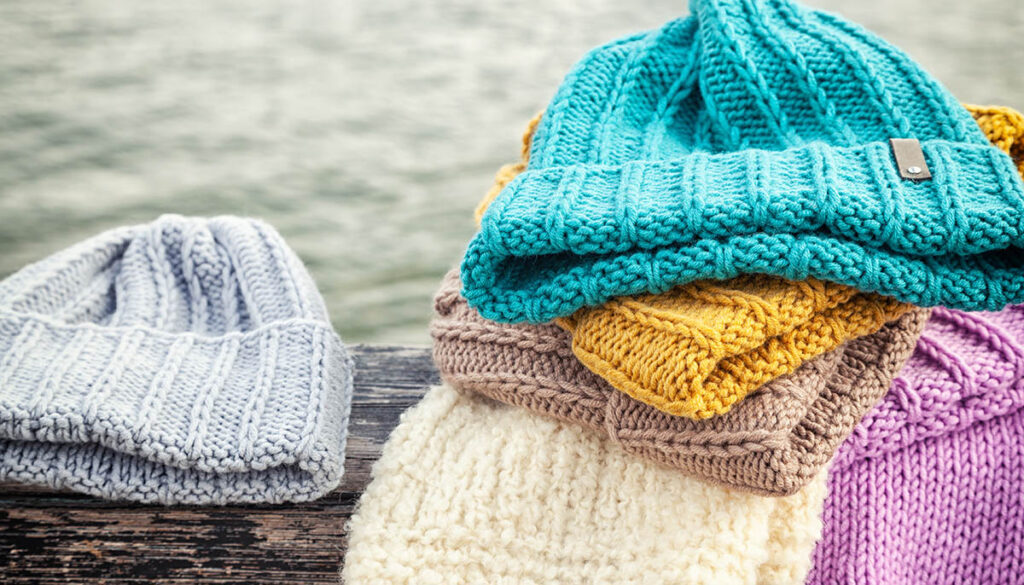 Are you crafty? Knitting or crocheting accessories for people who need extra help staying warm can be a rewarding way to use your talents. It's a good idea to find an organization to accept your handcrafts before you begin. They may have specific requirements for colors, sizes, and so on. This website has a great list to get you started!
In general, folks experiencing homelessness often prefer plain, darker colors rather than bright accessories that might draw unwanted attention. When making hats for cancer patients, however, cheerful colors and soft yarn are appreciated. Always use baby yarn when making hats, mittens, or booties for preemies.
Turn Your Holiday Party Into a Food Drive
If you're hosting a gathering of loved ones, consider using the opportunity to spread the holiday cheer throughout your community. Ask that every guest bring a donation of a non-perishable food item. Check with your local food bank to see if they have specific needs. Sometimes, pantries receive too much of one type of food, so it's helpful to ask the organization for a wishlist.
Set up a decorated box in a prominent place near the door for folks to drop off their donations. You could also put a jar out for monetary donations to the food bank. Just make sure to post information about the charity you've chosen so that your guests know who they are helping.
Pack Care Bags for People in Need
In addition to food, basic hygiene items are also often in demand during the holiday season. Care kits for people living on the streets should contain useful basics, starting with socks! That's the number one item that people experiencing homelessness request.
In a gallon-sized plastic zip-top bag (which is useful in itself), pack socks and any of the following items:
Bottled water
Wet wipes
Sunscreen
Lip balm
Nail clippers
Bandages
Toothbrush and toothpaste
Feminine hygeine products
In addition, add some non-perishable, high-protein snacks like tuna or peanut butter along with crackers and dried fruit. Skip the soap, since using it requires using water that might not be accessible, and items containing alcohol such as mouthwash or hand sanitizer. Finally, it would be kind to include a letter with words of encouragement, positive thoughts, or simply a quote that inspires you.
Help Out Needy Pets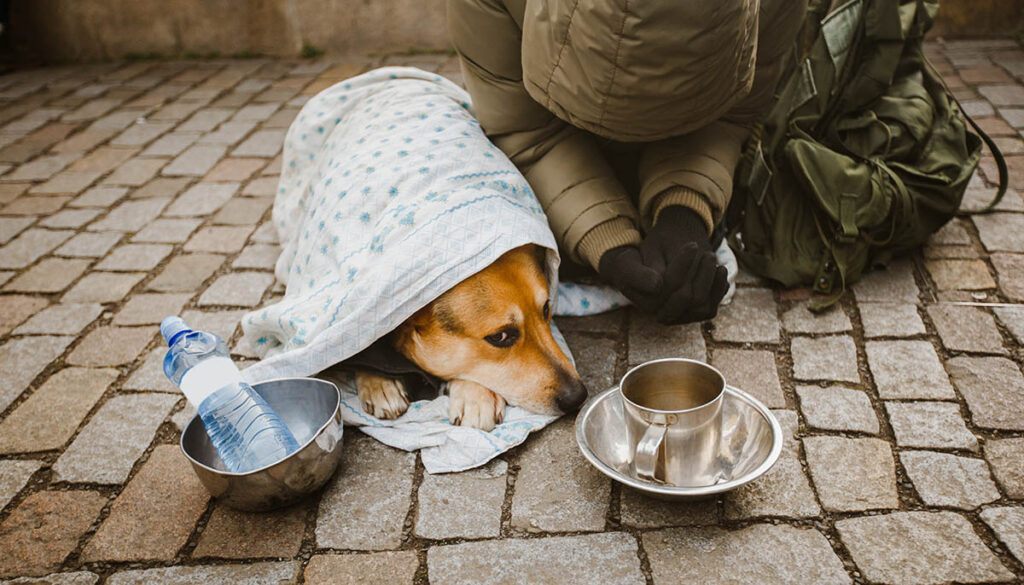 Animal lovers can give homeless pets a special holiday in a few different ways. First, if there's room in your heart, home, and budget, then consider adopting a pet yourself! If that's not in the cards, then donating to your local shelter is the next best thing. Check with the shelter to see what they need–puppy pads and towels are usually high on their lists, but check with them before buying food or toys.
Another option is to donate to a charity that helps pets and their people. These charities, such as Meghan Markle's UK-based patronage Mayhew, help provide veterinary care and food for the pets of people experiencing homelessness. The bond between these folks and their animals is often a profound one. Helping to keep them together and healthy is a worthwhile cause.