Busy weeks make it so hard to put together dinner. It's easy to eat takeout way too often or opt for something basic like grilled cheese. But by the end of the day, no one has the energy to come home and cook for hours on end.
Luckily, it is possible to get dinner on the table in 30 minutes or less — if you've got the right recipe!
I've compiled a list of dishes that you can make in a half-hour or less, making them perfect for those busy weeknights. But don't think that their quick cook times mean a lack of taste. Being short on time doesn't mean they're short on flavor.
Teriyaki Beef Stir Fry
Making your favorite Chinese food at home might be easier than you think! Skip the takeout and opt for this healthier, made-at-home option instead. Pair tender sirloin steak with whatever fresh or frozen veggies you have on hand, and you'll have a tasty teriyaki beef stir fry in 30 minutes flat! Serve with a side of rice, on top of noodles, or even wrapped inside of lettuce leaves.
Classic Shrimp Scampi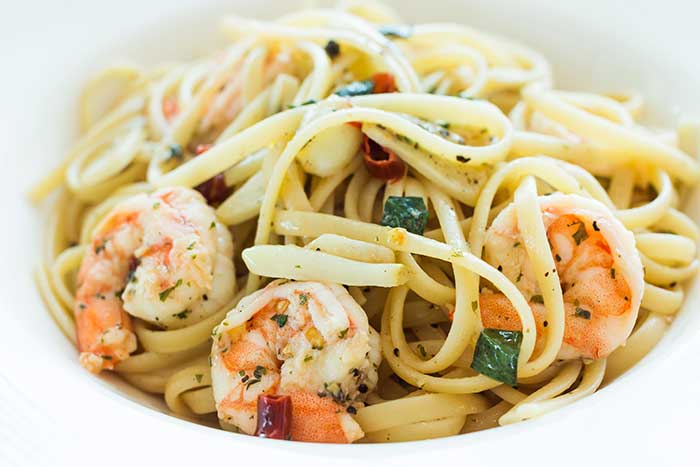 This classic Italian-American dish certainly seems fancy, but shrimp scampi only requires 30 minutes of kitchen time to get dinner on the table. Crustaceans mean that an elegant meal can come together in a snap! The buttery wine sauce is zippy yet luscious, and the sautéed shrimp are succulent and sweet. For added color and flavor, you can also add diced tomatoes, bell pepper, zucchini, or even sautéed spinach — but the classic dish is just fine without them, too.
Mediterranean Flatbread Pizza
Pizza is always a quick and easy dish to make, but this Mediterranean flatbread pizza takes it to the next level. The crunchy flatbread crust is topped with spinach pesto, mozzarella, feta, artichoke hearts, red onion, grape tomatoes, and black olives. With all the flavor, you wouldn't guess it comes together in less than half an hour. Plus, it's loaded with vegetables, so it's kind of good for you, right?
Buffalo Chicken Enchiladas
First of all, who doesn't love enchiladas? These stuffed corn tortillas are always a delicious meal that's easy to make. These enchiladas are stuffed with a cheesy Buffalo chicken filling, though, putting a tasty new spin on a classic dish. A rotisserie chicken is the star here, saving you time in the kitchen for an easy weeknight meal that's ready in less than half an hour.
Shakshuka
Although shakshuka is technically a breakfast dish, it's so good that you'll want to eat it for every meal. This quick dish of simmering tomatoes, spices, and gently poached eggs is hearty and filling. Everything comes together in one pan and in half an hour. Plus, this dish is easily customizable to fit just about any taste. I suggest adding cayenne for extra heat!
Ravioli With Lemon, Peas, and Pancetta
Fresh-made ravioli is delicious, but there's nothing wrong with reaching for packaged ravioli for a good quick-fix dinner. Try this ravioli with lemon, peas, and pancetta, and you'll have a delicious dinner on the table in no time. The trick is to dress it up with a simple, homemade sauce! The addition of peas and pancetta add extra flavor and make it a whole meal.
Asian Chicken Salad With Peanut Dressing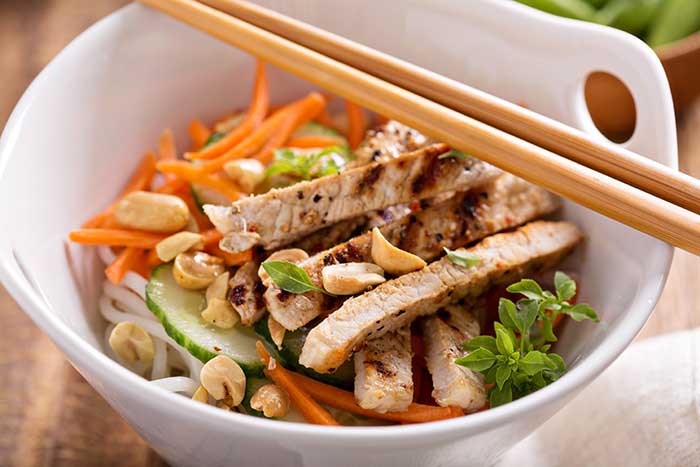 For a lighter 30-minute meal, this Asian chicken salad with peanut dressing is bursting with flavor! Freshly squeezed orange juice brightens up the peanut butter dressing, while chicken and edamame help make it a filling meal. The chow mein noodles on top add a satisfying crunchy texture, too. To save time, this recipe calls for a rotisserie chicken.
Chilaquiles
This is a traditional dish served in Mexico, and you only need 30 minutes to put this hearty, flavorful dish together. The beauty of chilaquiles is that you can customize this dish any way you want. As it is in this recipe, it's a tasty vegetarian option for "meatless Mondays." But you can top it with shredded chicken, a fried egg, or anything else you'd like to add.
Cod With Lemony Braised Fennel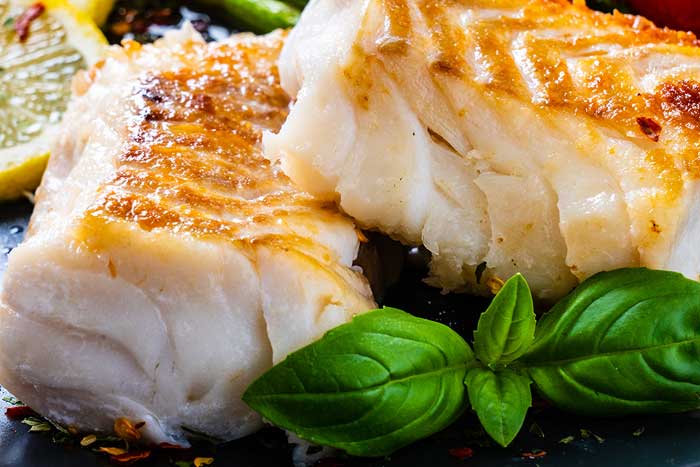 Although this dish only takes half an hour, it's definitely not short on flavor — and it's so elegant that you'll feel like dressing up and eating it by candlelight. Cod with lemony braised fennel will brighten up your week. The mild cod is complimented by a burst of citrus flavor and rich, savory Kalamata olives. Everything cooks in the same skillet, so this one will also cut down on cleanup time.
Pork Pad Thai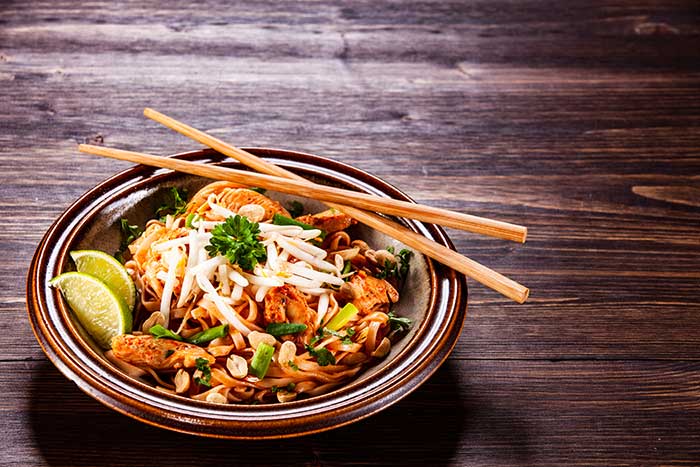 When you're craving Thai but trying to skip on takeout, try out this healthier homemade version of pad Thai. It's so quick and easy, that you can probably cook it faster than it would take to drive to a restaurant! If you're not a big fan of pork, you could easily use chicken, or even tofu, in its place. Don't skimp on the fresh cilantro, lime wedges, and chopped peanuts to garnish your meal.
Instant Pot Indian Black Eyed Pea Curry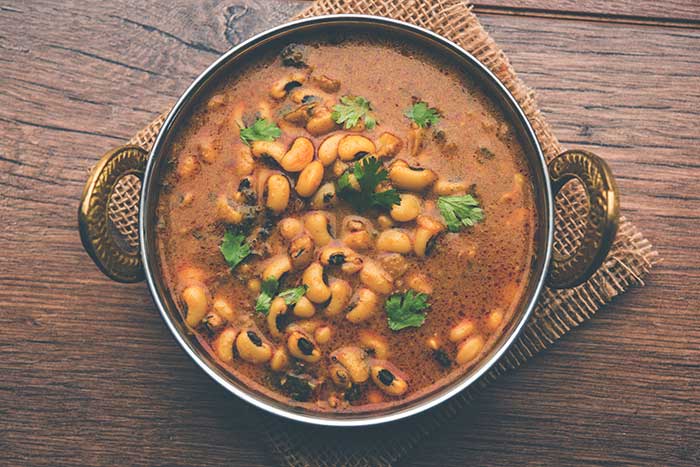 I spent years thinking I just didn't like black eyed peas, but as it turns out, I just hadn't had them done right yet! This recipe for black eyed pea curry (aka Punjabi Lobia Masala) has made me a fan for sure. Thanks to the Instant Pot, you can get this buttery, delicious dish on the table in half an hour or less. Instead of having to soak dried peas for an hour or two, skip that step and use canned peas instead.
Easily Customizable Frittata
If you have vegetables on hand that need to get used up, a frittata is an easy way to make use of them in a delicious way. Normally a breakfast or brunch dish, you can whip this up for a quick dinner option, too. This frittata recipe actually includes 5 different customization ideas, but you can easily change the ingredients around to use whatever you have or whatever you like to eat. A simple salad is an easy side to pair with it, too.
Quick Chicken and Dumplings
If you're craving chicken and dumplings, but you simply don't have the time to cook it, this quick version of chicken and dumplings is perfect for you. By utilizing pre-cooked chicken and ready-made biscuits, this filling and hearty dish comes together really fast. Although the recipe calls for only onion, green pepper, and mushrooms, you can add carrots, spinach, or other veggies if you like.
Sheet Pan Chicken Fajitas
To get a delicious dinner on the table quickly, break out a sheet pan! These sheet pan chicken fajitas boast juicy chicken breast and tender veggies, seasoned to Tex-Mex perfection with taco seasoning. This dish only requires 15 minutes of prep, and then you just throw everything on the sheet pan and let the oven do the rest of the work. Serve it up with warmed tortillas, salsa, guacamole, and anything else your heart desires.
Broccoli Shrimp Alfredo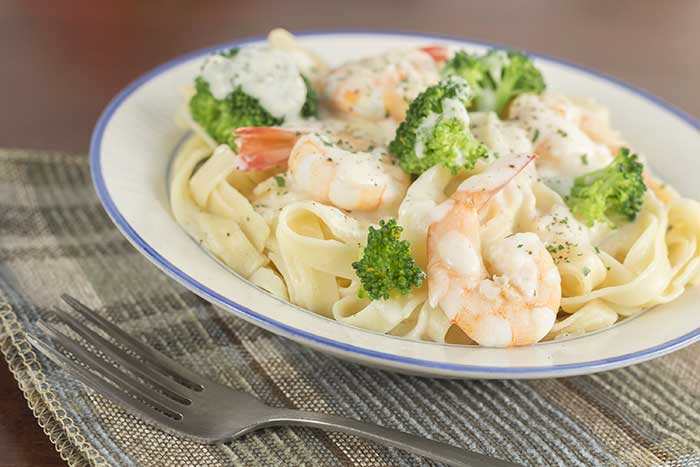 For a seafood twist on alfredo, try out this broccoli shrimp alfredo recipe that's creamy and dreamy. Shrimp cooks quickly, saving you plenty of time in the kitchen. At the same time, this recipe has you make your own fresh alfredo sauce — and once you've tasted fresh, homemade alfredo sauce, you'll never buy the jarred stuff ever again!
Easy Bean and Cheese Burritos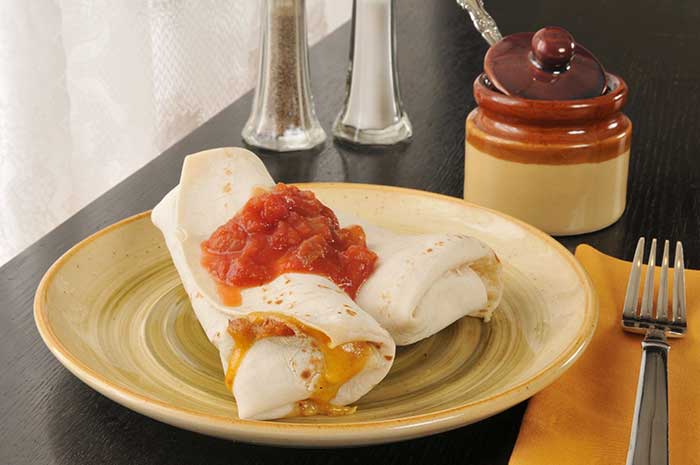 Although these bean and cheese burritos are vegetarian, you won't even notice because they are super filling. They are also super easy to put together, and lend themselves well to freezing. Go ahead and make extras, and stick them in the freezer for an even quicker meal on another day! By baking these in the oven, you can cook the entire batch at the same time, so you'll spend less time cooking and more time eating. Serve with salsa, if desired.
Spicy Shepherd's Pie
Normally, a traditional shepherd's pie takes a long time to cook. It's delicious, but sometimes you just don't have that kind of time. That's where this quick shepherd's pie comes in. Not only is it ready in 30 minutes, but it's also jazzed up with taco seasoning! By opting for instant potatoes, you're saving yourself plenty of time in the kitchen.
Easy Lentil Stew and Mashed Potatoes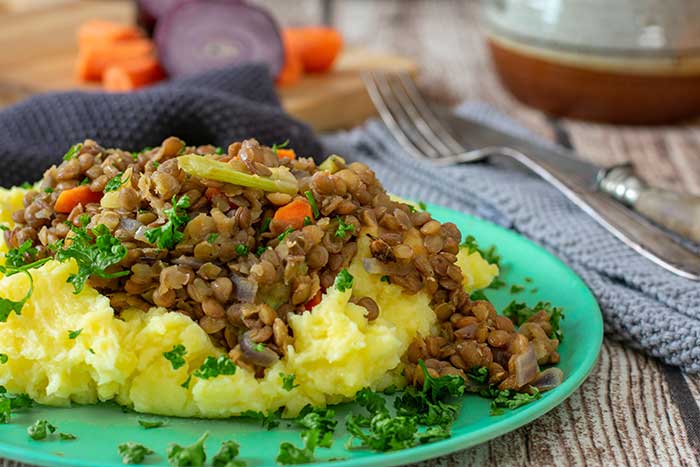 Although the recipe says it takes 45 minutes total, I have made this recipe in about 30 minutes. And let me tell you, it's so delicious. Lentil stew over mashed potatoes is hearty and filling. You can save time by choosing lentils that cook in 20 minutes or less, or by not soaking the lentils (which isn't necessary). You can also swap the potatoes for instant potatoes, if you wish.
One Pan Pasta
If you really want to save time while cooking a pasta dish, cook everything together at one time! That's right, you don't even have to boil the pasta first for this meal. With this one pan pasta recipe, the noodles cook with the sauce and vegetables all together. Not only does that mean that dinner will get to the table quicker, it also means easy-peasy clean-up after.
Easy Homemade Ramen Bowls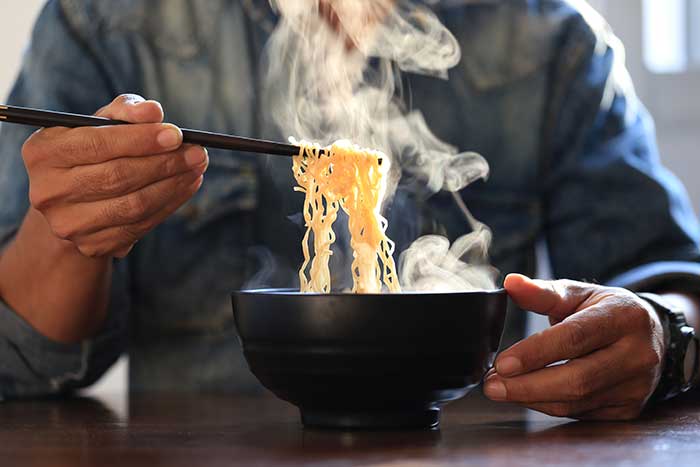 Ramen has seen a lot of hype in the last several years, as more and more people discover just how delicious these big slurp-worthy bowls are. But making it at home can seem intimidating, to say the least. This easy recipe for homemade ramen bowls uses approachable ingredients that most people already have at home. You can also add ingredients to customize your bowls however you like.