Antioxidants protect your skin's surface from oxidative damage. That's why they're a great addition to any skin regimen.
But with so many magic potions to choose from, how do you know which one is right for you? They all protect the skin in a similar way, but each one packs its own potent punch.
Here's what you need to know.
Vitamin C
Vitamin C (ascorbic acid) is revered for its protective powers. It combats oxidative stress and works incredibly well when combined with other skin rejuvenating antioxidants.
Vitamin C's biggest claim to fame is effectively tackling complexion concerns. Whether you're dealing with an uneven skin tone, rough texture, fine lines, acne scars, or dullness, you'll likely benefit from a vitamin C serum or cream.
If you're looking for a dynamic duo, vitamin C works wonders when paired with vitamin E or ferulic acid. Also, if you haven't added it to your SPF, you might want to. Your sunscreen protects your skin from the sun but not free radicals. When you combine the powers of vitamin C with your broad-spectrum sunscreen, you'll be fully protected and glowing.
Retinol (Vitamin A)
Ask anyone who has jumped on the retinol wagon and they'll tell you; it's a miracle worker. The scientific research confirms its potent prowess. Retinol contributes to cell turnover, stimulates collagen, accelerates cell renewal, and even repairs damaged DNA.
If you have sensitive skin, be careful with this one. Vitamin A can be harsh, so it's best to start out with a low dose and gradually build to nightly use. Also, make sure to wear your SPF, as retinol will likely make your skin more sensitive to the sun. For best results, apply it at night before bed. The next morning, wash it off and use something day-oriented and SPF-friendly, like vitamin C.
Vitamin E
If you suffer from perpetually dry skin, vitamin E should probably be your go-to.
Endlessly loved for its moisturizing and anti-inflammatory benefits, it's also revered for its wound-healing abilities. Those with damaged, sensitive, or irritated skin swear by it.
Hyaluronic Acid
This antioxidant can hold 1000 times its weight in water. It also draws hydration deeply into the skin. So for your most youthful glow, go with this one.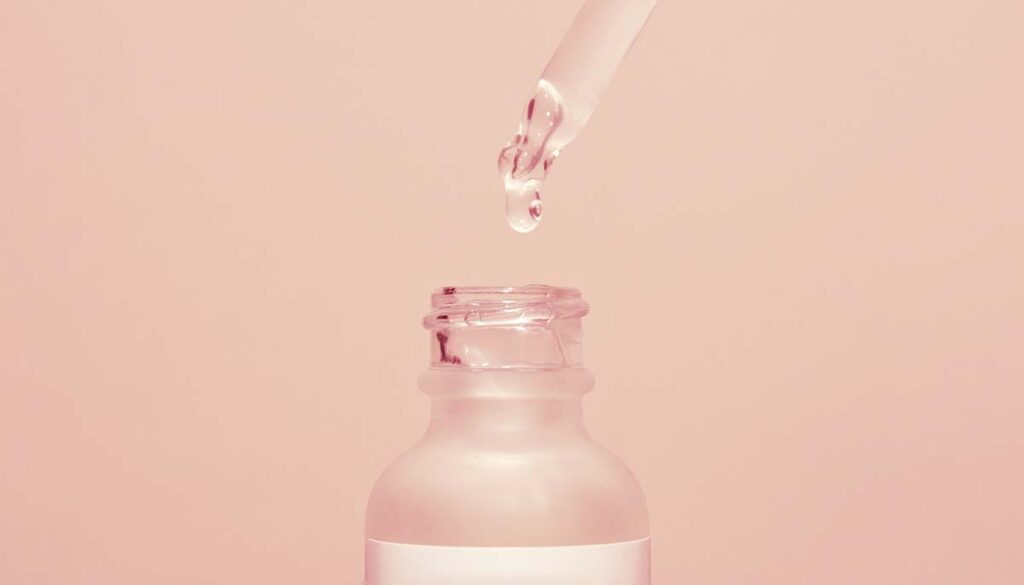 This uniquely effective antioxidant scavenges free radicals and keeps the skin in tiptop shape, giving it the power to shield itself from environmental aggressors. And like vitamin E, it stimulates wound healing.
If you're looking to reduce the appearance of fine lines and wrinkles while keeping your moisture barrier in balance, this might be the antioxidant for you. Hyaluronic acid protects, hydrates, and increases skin cell production.
Niacinamide
If you want to get unruly skin under control, it might be time to try niacinamide. This antioxidant is one of two key forms of vitamin B3.
It's commonly used to manage and treat acne, rosacea, pigmentation issues, and wrinkles. Plus, it can help reinforce your skin barrier and over time, it can improve the long-term health and balance of your skin.
Thanks to its anti-inflammatory properties, it's also a proven and highly recommended miracle worker for those prone to blemishes or blackheads.
Polyphenols
Polyphenols are organic compounds found in plants and fruits. Some of nature's most powerful antioxidants, they do wonders for your skin and overall health.
Most notably, they're wonderful for repairing sun-damaged skin. Due to their unique skin-calming properties, polyphenols are a perfect match for more irritable skin types.