There's a good chance your fitness enthusiast friends are struggling this year. Gyms, if they're even open, don't feel safe anymore, and it's hard to stay motivated when you're home 24/7.
I know, I know, there are bigger problems in the world, but it's important to check up on your friends! So, because Christmas is right around the corner, now's as good a time as any to grab your health-nut friend a little gift.
However, it can be hard to buy gifts for people who love eating healthy or working out all the time (I certainly can't relate), because it feels like they already have everything they need. If you're looking for some easy gift ideas, here are some great options that will impress your fitness friends.
Subscription Service
While 2021 is going to be better than 2020 (who really knows though, right?!), it'll probably feel safer to work out at home through the early part of next year.
Because of this, give the gift of a workout streaming service, which will keep your friend active and keep them safe. DailyBurn, Barre3, and the Peloton App are all great streaming services, depending on what workout your friend or family member prefers.
Healthy Gift Basket
The holidays are all about eating junk, so your healthy friends and family might be struggling to stay on their health plan this time of year. If you know someone who loves eating healthy snacks, make them a basket of all their favorite munchies.
From protein bars to fruit to nuts, pack the basket full of nutritious options. Even throw some avocados and protein powder in there! Whoever you gift this to will thank you later.
Workout Mask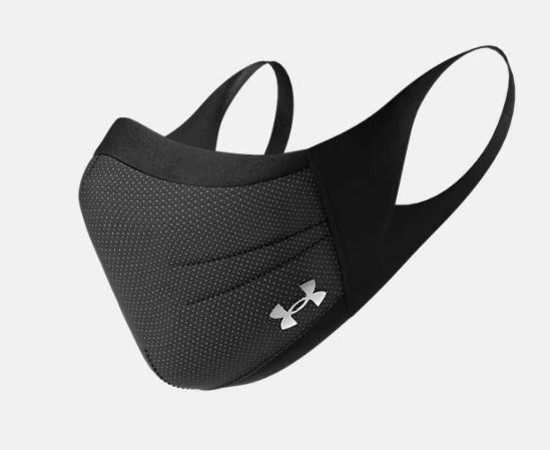 Masks aren't going away anytime soon, so a workout face mask is a great gift idea. While working out in a mask isn't ideal, there are some that are more comfortable and breathable than others.
In fact, Under Armour has a fantastic mask that has skin-cooling technology.
To-Go Pack For the Gym
If you know someone who loves hitting the gym, this is a great gift idea. Grab a toiletry bag from your local drugstore and fill it with anything one might need at the gym — deodorant, travel size shampoo and conditioner, hair ties, toothbrush, toothpaste, etc.
If this person tends to go to work after the gym, maybe throw in a tube of lipstick and some concealer in case they need a bit of makeup. People forget stuff like this all the time when they go to the gym, so now they'll have it on them 24/7. 
Hydro Flask
Trust me, there's no such thing as having too many water bottles. In fact, every person I know who's obsessed with health and fitness loses their water bottle all the time, so there's a good chance the person you're buying a gift for is in need of one!
Hydro flasks are a great gift, not just because they keep beverages very cold or very hot, but they won't go unused. If you're really struggling to find a gift, a hydro flask is a great option.