A solid beauty routine starts with healthy skin. The trick is knowing where to begin. In a world where everyone's spending a fortune to get that lasting glow, skincare lines are making bank right now. With that said, not all lines are created equally, or safely for that matter.
The best clean skincare brands take their mission seriously. They consistently create well-rounded products that work mother nature's miracles on your face, and then some. But search no more. We've officially rounded them up.
Ready to put your best face forward? Here are the cleanest and most coveted skincare brands in existence.
Summer Fridays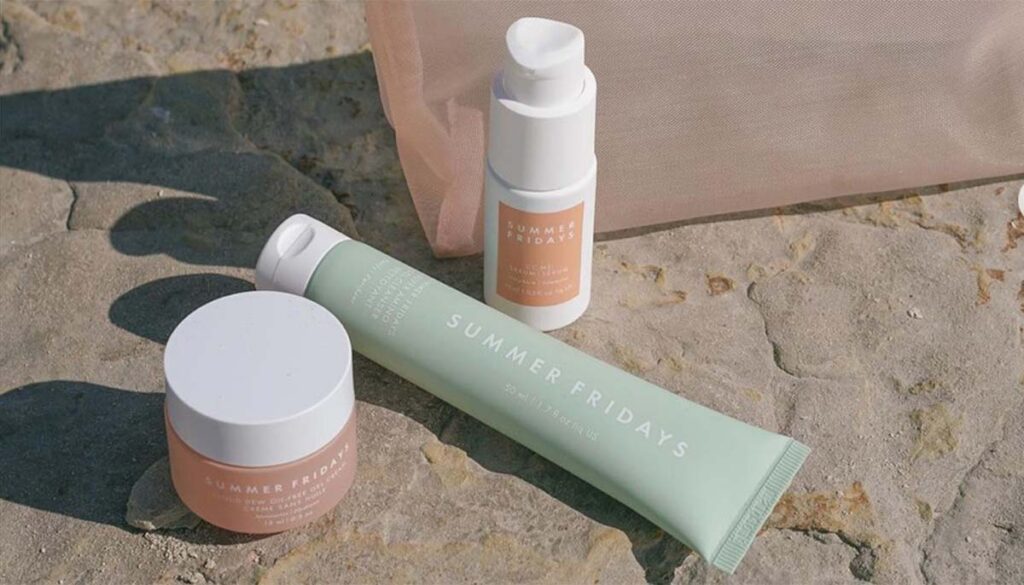 Summer Fridays is still somewhat new to the scene, but the buzz surrounding this clean skincare/ makeup brand continues to grow. Vowing to never use questionable ingredients, their vegan and animal cruelty-free products are formulated without sulfates, parabens, and mineral oils. Also of note, they boast less than 1% of synthetic fragrances in all formulas (which is pretty hard to find).
Farmacy
Farmacy isn't shy about its science-driven approach to clean skincare. And frankly, they shouldn't be. Combining the best of science with the best of nature, their products really work. It's a little on the pricey side, but this is one brand where you truly get what you pay for.
For instance, the US only bans about 30 potentially harmful ingredients from skincare products. Choosing to side with the more discerning European skincare guidelines, Farmacy bans almost 1,400 potentially harmful ingredients in its formulas. 
Youth To The People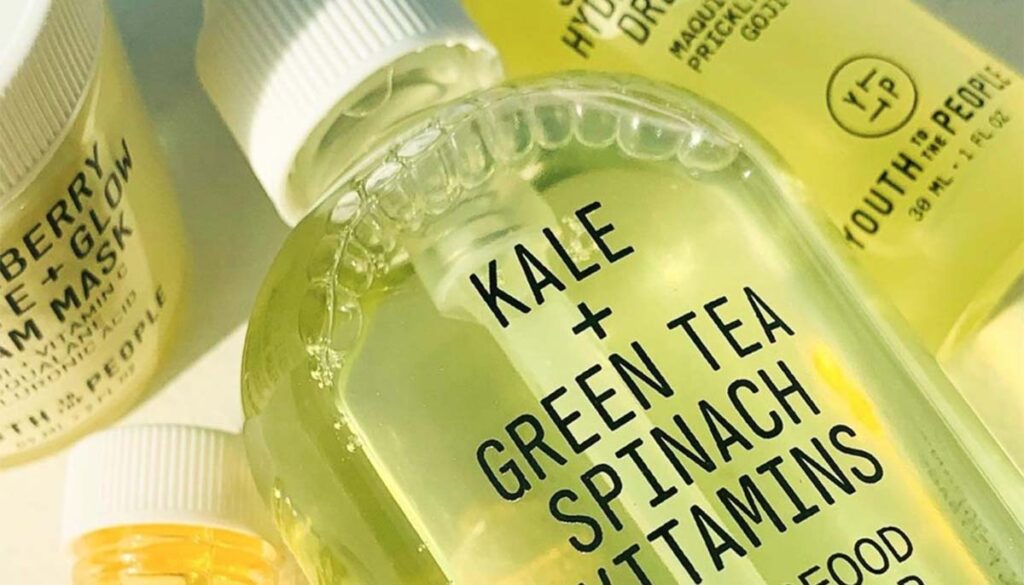 I've yet to find a product by Youth To The People that doesn't deliver on what it promises. On top of that, many clean products have a shortened shelf life due to their natural properties, but this line often goes the distance.
YTTP opts for glass packaging and receives high marks for all-around sustainability. The earth and face-friendly brand thoughtfully sources natural and powerful ingredients whilst "building a better world." Their mission statement reads: do better than yesterday, do better for tomorrow. 
First Aid Beauty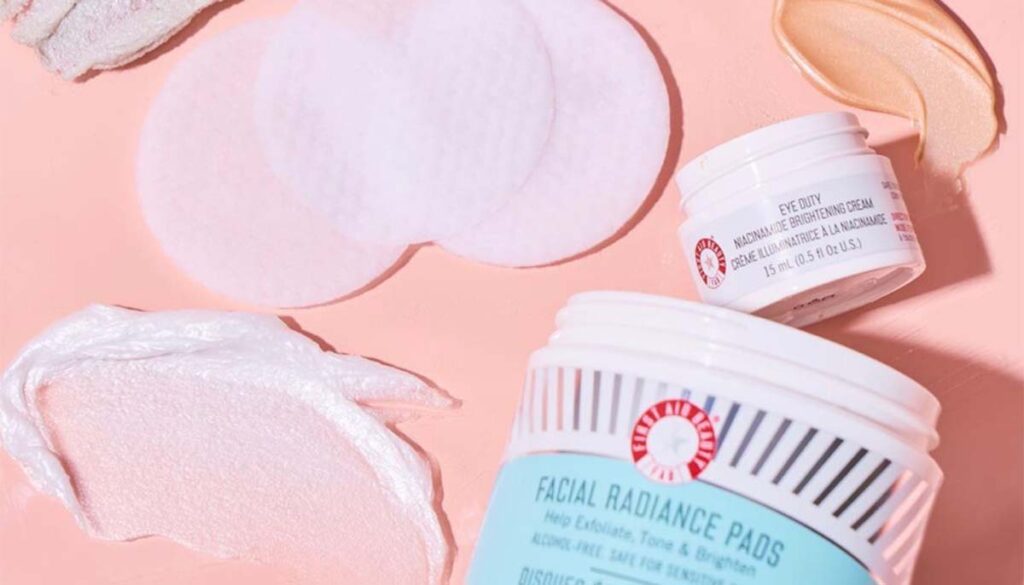 First Aid Beauty is wow-worthy not only for its effectiveness but for its price point. When it comes to everyday essentials, this is by far one of the most budget-friendly clean skincare lines on the market. And it rivals top clean brands. FAB is dermatologist-tested, non-irritating, free of harsh chemicals, cruelty-free, and particularly good for sensitive skin. No matter your skin's condition, I highly suggest giving this brand a whirl.
Tatcha
If you're looking for a clean and luxurious line, look no further. Tatcha may cost a pretty penny, but it's frequently dubbed "worth the hype." It's famous for its magical use of the "Hasadei-3." With algae, green tea, and rice as the line's signature ingredients, Tatcha addresses (without irritating) a wide variety of skin issues and leaves even the most troubled or sensitive skin silky soft.
Ren Clean Skincare
Ren Clean Skincare takes pride in being "clean to skin and clean to planet." The reviews for Ren are endlessly positive. For a deep clean without dryness or irritation, this line is definitely worth a try. It's also popular with those prepping for photo and makeup heavy events. Celebrities like Selena Gomez and Rachel McAdams agree.
Herbivore
Herbivore is all about indulging in "personal rejuvenation." They aim for "truly natural, sensorial beauty" products, succeeding admirably nine times out of ten. Safe, non-toxic, and highly effective, this Seattle bred brand opts for progressive and potent ingredients rarely seen in other clean skincare lines, but undeniably beneficial for the skin.
KraveBeauty
Krave Beauty is known for calming and soothing even the most sensitive skin. Their mission is to create "skin-loving products for people who love their skin more than skincare." In other words, they're not trying to sell "fast fashion" for the face, they're creating long-term solutions that consistently work. Their formulas are gentle, yet powerful. Best of all, Krave Beauty products actively work with your skin's moisture barrier without replacing it.
Caudalie
Behold the power of grapes. When it comes to clean skincare, this French beauty brand has always been ahead of its time. In 1993, Caudalie claimed that powerful antioxidants found in grapes had anti-aging properties. By 1995, Caudalie debuted three products containing stabilized grape-seed polyphenols and changed the game. As of today, it remains a sought-after, high-end skincare line that others aspire to be like and learn from.
Beauty Counter
Beauty Counter is a 6x Allure Best of Beauty winner. They remain endlessly dedicated to the clean beauty movement. The buzzed-about company sticks to the "The Never List," excluding 1,500 questionable or potentially harmful chemicals from their products. They offer high-performing clean skincare, makeup, haircare, and body care while aiming to make the beauty industry better as a whole.
The INKEY List
The INKEY List proves great skincare doesn't have to be expensive. All Inkey essentials are under $18 dollars and top quality. Beauty experts keeping a close eye on the brand's development have noted The Inkey's consistent use of cutting-edge ingredients. Lately, this brand has been letting the industry and influencers know what's next for the clean skincare movement before anyone else.
Biossance
As a leader in the clean skincare movement, Biossance cares about science and sustainability. They're clean, non-toxic, and they've blacklisted over 2,000 toxic ingredients. Endlessly acclaimed for their anti-aging properties, squalene and probiotic-based products prove to be their biggest sellers.
Supergoop!
Supergoop! is all about setting clean skincare trends, not following them. In a rare feat, they created one of the few sunscreen-moisturizer combos that doesn't cause breakouts. For fun in the sun, we recommend Supergoop! For all other skincare needs, this environmentally conscious brand takes clean and green self-care to the next level. And you should too.
Tata Harper
Tata Harper says their skincare goals are "efficacy, quality, and purity." While on the pricer side, those who swear by Tata products say they're well worth the money. Celebrities like Lake Bell, Tracee Ellis Ross, Julianne Moore, Emma Watson, Brooke Shields, Anne Hathaway, Jessica Alba, and Gwenyth Paltrow have all gushed about Tata Harper. Boasting 100% natural ingredients and "uncompromising results," this might be an investment worth making.
Volition Beauty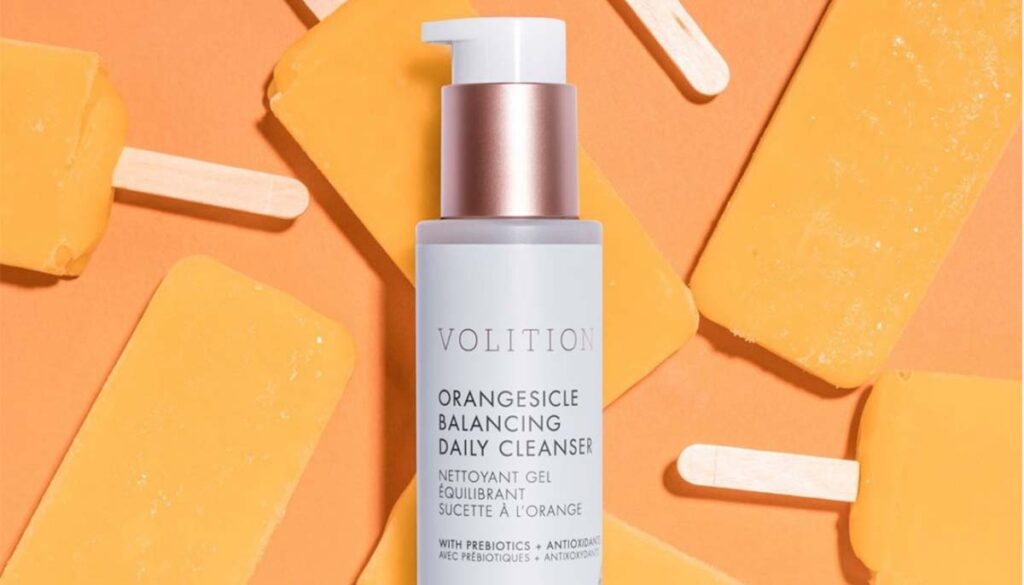 Volition Beauty is the first of its kind. This clean skincare brand concocts crowdsourced products submitted by loyal followers of the standout brand. Here's how it essentially works. The Volition community vote on which submitted ideas should become a real product. Partnering with the masses, Volition creates some truly innovative and clean solutions to every skin concern under the sun.
Follain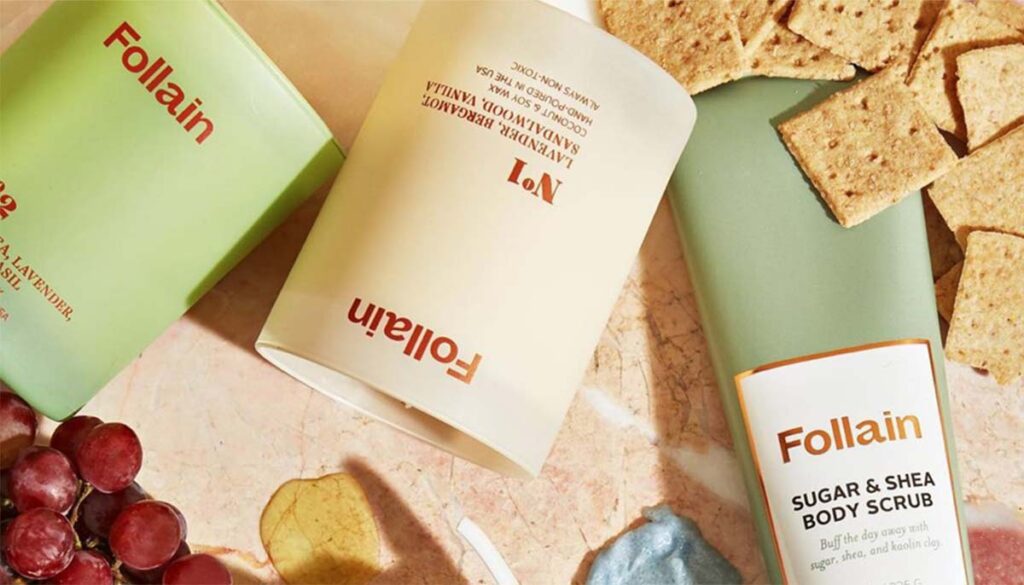 Follain claims they've tested "1000s of clean beauty skincare products" and curated only the very best. They are consistently revered for their "easy to use, but hard to ignore" results. Safe and effective, this is one brand equally praised for its clean body products, if not more. If you're looking for a luxury face and body line solely provided by mother earth, look into Follain pronto.
Drunk Elephant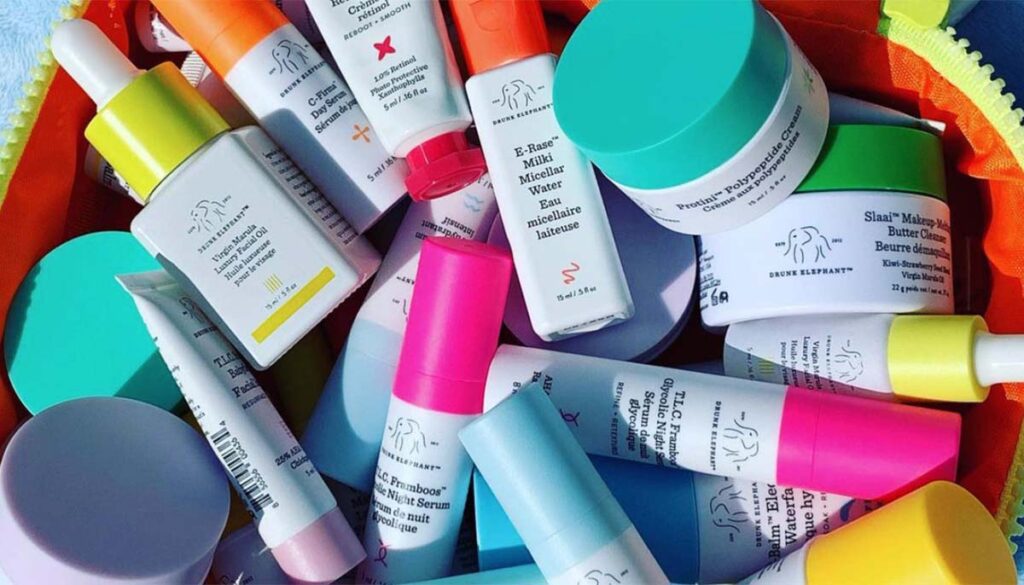 In the new wave of beauty brands, Drunk Elephant continues taking a "with the consumer" rather than a "for the consumer" approach. And it's paid off. Year after year, Drunk Elephant is crowned the clean skincare holy grail. Their beauty mission is "to deliver clinically-effective, biocompatible skincare formulated with both cutting-edge synthetic and natural ingredients." Winner of Best of Beauty and Readers' Choice Awards many times over, it's hard to go wrong with Drunk Elephant, no matter your skincare goals.
Glow Recipe
Glow Recipe is a fruit-powered skincare line designed to "help bring out your inner glow." The popular brand's original goal was to offer Americans Korea's best-kept beauty secrets and trends. Today, Glow Recipe's popularity and product line continue expanding for very good reason. Also, when it comes to medicine cabinet "shelfies," you'd be hard-pressed to find more photo-worthy packaging.
Versed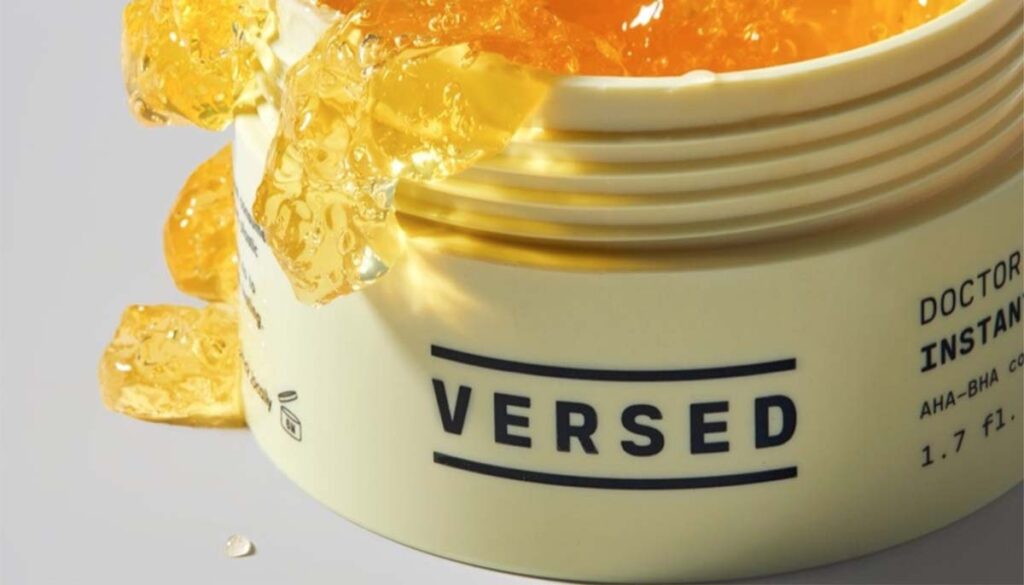 Clean, eco-friendly, and affordable, this high-performing line is strongly focused on sustainability. They're also vegan and cruelty-free. You can find almost everything Versed has to offer for under $20 at Target and we highly recommend giving this wallet-friendly line a try before spending the big bucks. Chances are, you'll be surprised, if not amazed, by just how well these products work.
SkinFix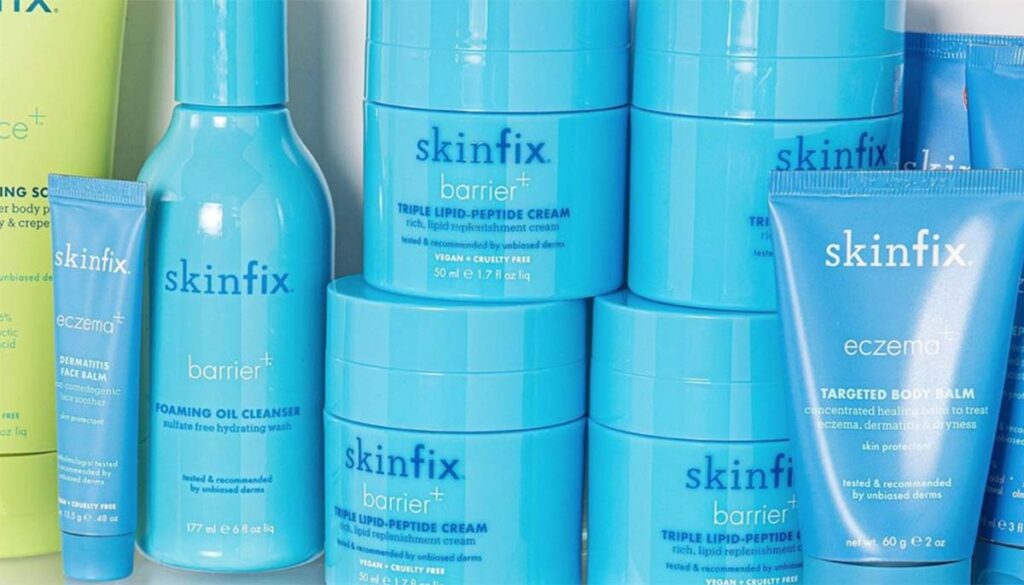 Skinfix is still somewhat under the radar, but not for much longer. Those who rep this brand say there's nothing out there like it. Skinfix's primary focus is protecting your skin's barrier, but not just for your face. This clean line offers body products targeting and treating skin issues like eczema. Skinfix is said to be the first clean, clinically active skincare line indisputably recommended by "unbiased dermatologists." And that definitely counts for something.
CeraVe
Beauty experts, bloggers, shoppers, and dermatologists continue praising CeraVe for what it can do. When it comes to keeping skin blemish-free and soothed on a daily basis, it rivals some of the top brands out there. Best of all, you can find CeraVae at your local drugstore for a fraction of the cost.