Self care is always important, but it's especially crucial during the harsh, long winter. For starters, the colder conditions provide some very real obstacles and interruptions to our typical routines. It can also have a majorly detrimental impact on our mood.
In order to fight back, it's key to put your well-being first. The beauty of winter is that it's a time of unique possibility. The chilliest of seasons gives you the chance to invest in underrated health habits that you'll be able to apply all year long. Here's what to know.
Get Some Sun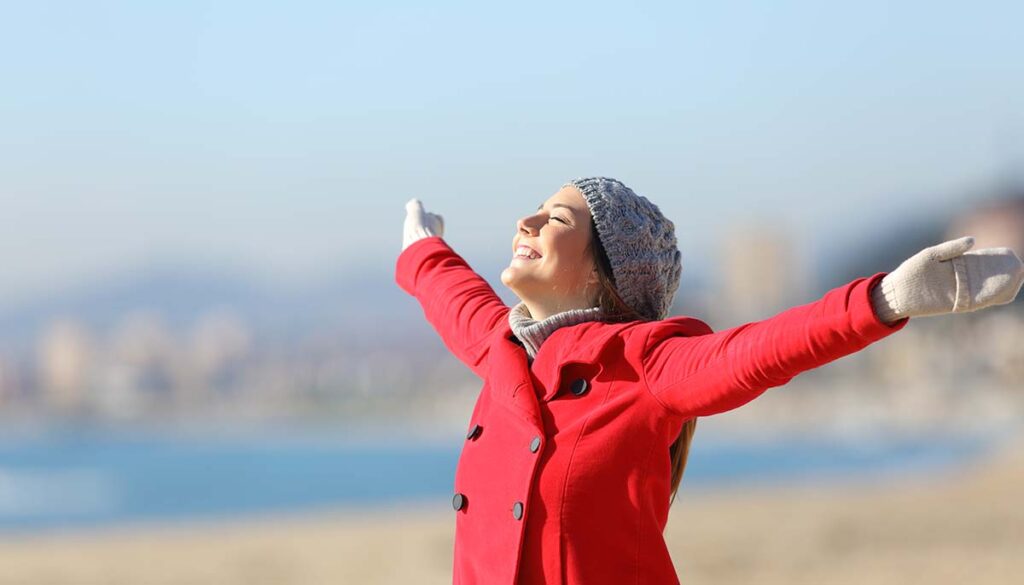 One of the worst parts of wintertime is that the warmth of the sun goes away for a little too long. The result is not just getting chilly, but we actually miss out on our regular regimen of Vitamin D. And sunlight + winter air = just what the doctor ordered. And if the sun just won't come out today or tomorrow, Vitamin D supplements might not be a bad idea.
Whenever you see the sun emerge from behind the clouds, go outside and bask in it for a little while. Go for a short walk or read a book in the sun. Your mood, skin, and overall health will thank you. But even on the gloomiest of days, don't skip the sunscreen.
Stay Hydrated Inside and Out
Because winter is infamously dry, it can take a toll on our skin and hydration levels, leading to cracking, irritation, and general sluggishness. Don't let it wreak havoc on your skin. It's extra important to stay moisturized because it's extra difficult for our skin to do it naturally during this time. Opt for a cream moisturizing routine both morning and night and apply body lotion and hand cream daily.
Also, be sure you're drinking plenty of water. Considering your level of physical activity has likely lessened and your desire to stay bundled up has increased, you may not instinctively reach for a glass of H20 as often. But absolutely you should. After all, you're already combating harsher conditions, coping with less mood-boosting vitamins from the sun, and battling all-around lower energy. Proper hydration will be your best friend. Trust me on this.
Get Out of The House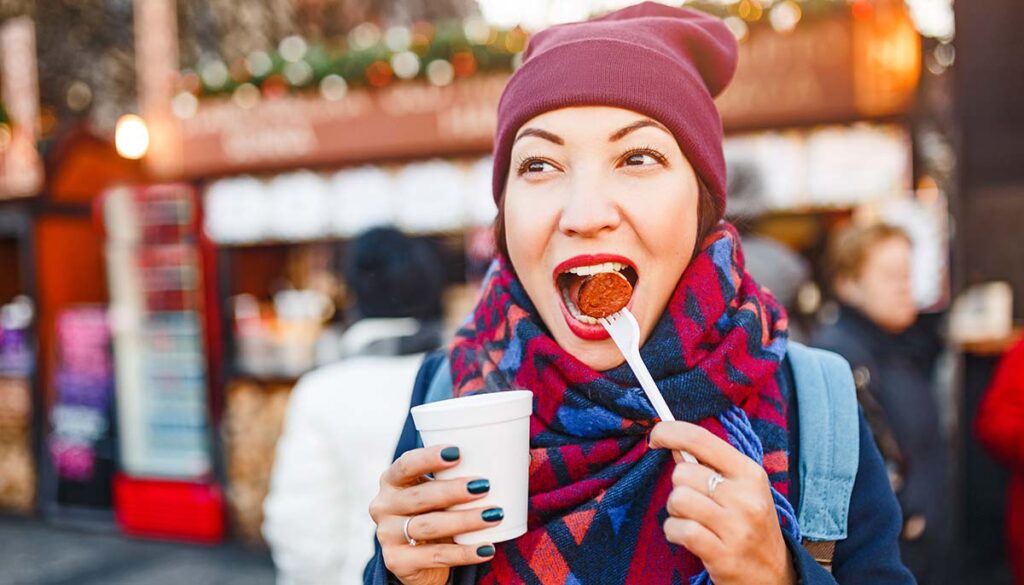 It's important to stay active during winter, and that includes social activities. It's easy to hide away from the world when it's cold outside and never leave the house again. But it's not particularly for you physically or emotionally.
Go for a stroll through a town square and people watch. Try a new restaurant or coffee shop. Make plans to meet up with friends who are also having trouble getting motivated to get out and meet up. While it might sound counterintuitive, staying connected with others, especially those we are close to) is a key part of self-care.
Exercise
I can't stress the importance of this one enough. It's easy to get into a winter rut and stop taking tip-top care of ourselves. This is especially true when it comes to exercise. But there's no time of year that you might get more out of it, especially when considering what you're up against.
Winter is a great time to kick your workout routine up a notch. You'll likely have a little more time on your hands and need the extra energy that much more. Not to mention, a little more cardio will free you up when the holiday feasts roll around, and you'll be able to indulge with a little less guilt.
Soak in The Tub
Obviously, there's never a bad time to incorporate a soothingly long bath into your self-care routine. But winter might be one of the best. After all, it's not easy to get away from the winter winds and frigid sting of the cold. But your tub is the perfect escape.
Light some candles, throw in some bath salts, and fully unwind. It'll also be great for your muscles, which are often a bit stiffer when it's colder outside. And for many, winter comes with its own unique set of stressors. Taking a moment to fully relax, slow down, and get away from it all can do wonders.
Try Something New
If you've been thinking about picking up a new hobby, learning a new language, or starting a passion project, do it now. Even if you didn't have learning something new in mind, you should strongly consider it during winter.
The snowiest of seasons is a wonderful time to fully invest in something that's just for you that brings you joy and focuses your full attention. You'll likely discover something you never knew how much you'd enjoy until you did it. Best of all, you can carry the new skill or work of art with you into the new year.