New starts are about learning from past mistakes and taking that knowledge with you. They're about shaking off old attitudes and judgments and making changes that improve your life. At the beginning of the fall semester, you can feel the potential in the air.
A new school year means a blank slate on your report card, another chance to join clubs and activities, and if your living situation changed, the opportunity to make friends with new neighbors. So how exactly do you go about having the best fall semester? We've got 9 tips for you to try out this August.
Get Your Dates Straight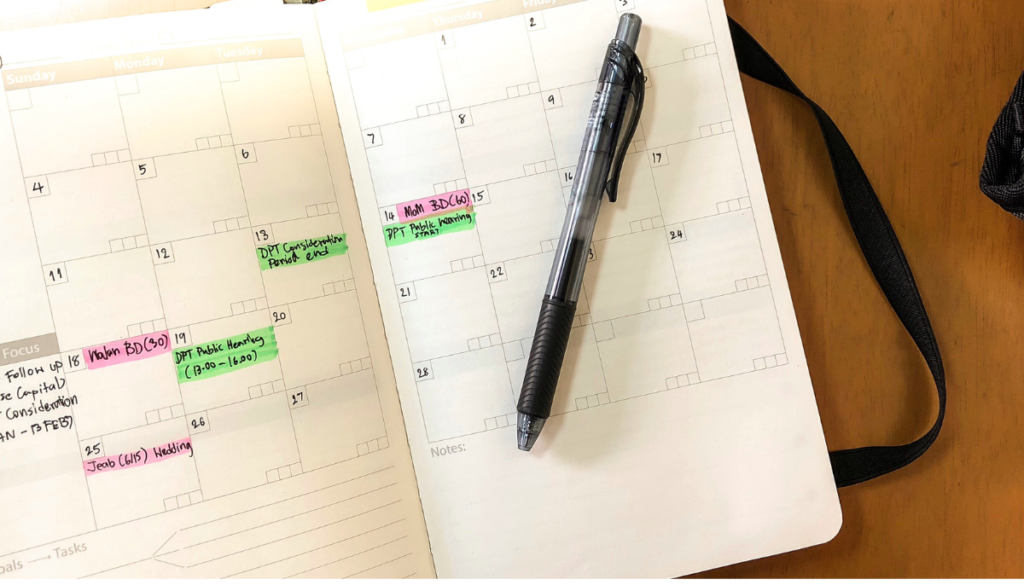 Buy a nice planner and stick to using it. Or, if you're the kind of person who would rather have everything saved on your phone, start by opening up your favorite calendar app. Now, take the time to look at your university's calendar and copy all the important dates into your planner.
That means everything from the first day of classes to the days you'll have off for winter break. If you want to copy the dates for the spring semester too, go ahead. But at the very least, make sure you have your fall semester dates written down somewhere that you can easily reference them.
Double Check Any Online Classes
Obviously, you need to know the first day of classes. But if you're taking online classes, they might have different start dates. Make sure you write down the start date for each of your courses.
If you need to, set reminders on your phone to log on for the class, whether it's asynchronous (meaning there's not a "live" meeting of the class) or synchronous (meaning there is a live class and you need to be in the online meeting on time).
Just like for in-person classes, you'll (most likely) need textbooks for your online classes. Make sure you have all your materials before the first class meets.
College Freshmen, Check Your Expectations
Everyone has their own perception of what college will be like. Most of the time, it's based on what you've seen on TV or in movies, read in books, and heard from older family members and friends. But the reality is that college, especially if you live in a dorm, is going to be completely different from life as you know it.
You are 100% responsible for your time. You choose whether or not you go to class. Your actions determine the grades you get. If you expect college to be nothing but easy classes and tons of parties, you're probably in for a reality check. Most college classes require a lot of reading – and a lot of work.
You'll need to study a lot and ask for help when you need it. The pace of some classes might be too fast for you. Find out if there's tutoring available if you fall behind. Don't let this get you down, though. You'll probably also have plenty of parties to go to after your work is done.
Take an Orientation Class
Some colleges require all freshmen to take an orientation class. I know mine did, and it was simply called "University 101." These classes are not the orientation and enrollment sessions that many colleges offer before the semester starts. Instead, these semester-long orientation classes equip you with the tools you need to succeed in the next four years.
According to psychology instructor Ashley Maier, "Most colleges and universities have some sort of college preparation classes they offer and sometimes require new students to take. I've seen the number and availability of these courses explode over the last few years.
"There's a good reason for this, too: Many colleges and universities find that students are coming to class with unrealistic expectations not just of the particular course, but of college in general. In fact, in one of my psychology courses, we explore the research demonstrating that college students experience drops in self-esteem due to unrealistic expectations."
Prepare yourself and know that many other students are experiencing low self-esteem in their early college days. Check those expectations and know that your first year of college is going to be hard. Again, it's going to be extremely different from every single previous year of your life. Keep that in mind every time you encounter a new difficulty.
If you are a sophomore or a transfer student and you didn't take an orientation class your first year, find out if it's possible to enroll during your second year.
Read More: What "Back-To-School" Flick Should You Watch Based on Your Sign?
Reflect on Last Year
Freshmen, you can skip this one – your first year of college probably won't be anything like your senior year of high school, so don't compare apples to oranges.
But for college sophomores and above, take some time to think about last year. Which courses felt the most valuable? Which courses did you struggle with the most? Soon you'll want to set a study schedule (see the next tip) based on your reflections about your academics.
Next, think about your extracurriculars. Make a list of the groups that added the most to your life. Then list the groups that you didn't get much out of. It might be time to leave those groups that didn't fulfill you and focus on the extracurriculars that added the most to your life.
You'll also need to think about your job situation. If you're not working, then you can skip this part. But if you are working, ask yourself if your schedule and the working conditions at your current job are good enough to keep you there. If they're not, then it's time to look for a new job.
Set a Study Schedule
You've reflected on your academics and thought about which courses went well, which classes you could've done better in, and which ones didn't add value to your life. Did you set a study schedule last year? If you didn't, now is the perfect time to make a schedule for doing homework and extra studying this fall.
Even if you think, "I'm not the kind of person who sticks to a schedule," try it out. Remember that you only have a limited time, roughly four years, to finish your college education. This is the time in your life to treat studying like it's your job, and that means sticking to a schedule.
Make a plan of attack for studying this fall. Specifically dedicate time to the courses that you think will be the most challenging. Stick to your study schedule as best as you can.
Pick a Study Spot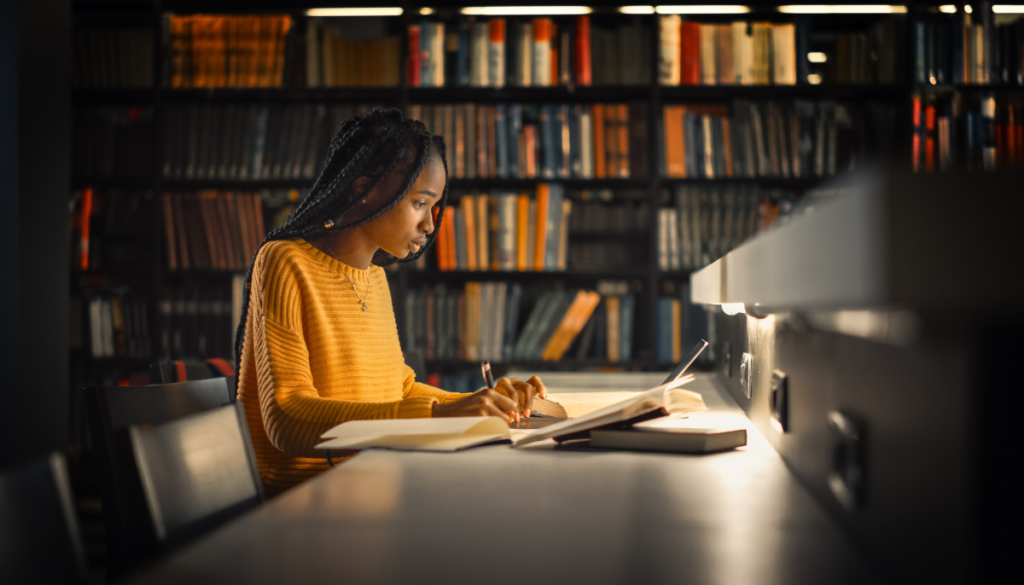 Similarly, think about where you accomplished the most last year. Do you study the best in your dorm room with soft music playing in the background? Or are you at your best when you're in the library?
Be honest with yourself here. If you know you do your best work on your own sitting next to the windows at the library, make that the first place you go to when it's time to study. But if you know that you do best when you're with a group of your friends in a study room or in the lounge at your dorm, then make that location your go-to.
But again, be honest with yourself about where you accomplish the most – and head to that spot first when it's time to study.
Figure out the LMS
College freshmen, this one's for you. Your high school probably used an online learning management system (LMS) where you could see your grades on assignments and submit work. The chances are good that your college uses a different LMS (there are a few out there). Each LMS has its own organization and quirks.
Spend a little bit of time clicking around and figuring out how your college's LMS works before your first class. Some professors might even post information they want you to know before your first class online, so you'll definitely want to check it at least once before your class meets.
Limit Your Distractions
Yes, TikTok is amazing, and it's easy to spend hours scrolling on the app. But TikTok, like all other social media, has the potential to totally derail your life – and your college career. It can be so easy to fall into the trap of scrolling until your mind doesn't even recognize what it's seeing anymore.
Don't let that happen to you. Focus your attention and your energy on your courses. Again, this is the time in your life to fully dedicate yourself to your studies and to get a degree. So, take steps to limit the distractions in your life.
Set up screen time limits on your phone. You might need to delete the app that's taking up most of your time and energy. But remember, it's hard to quit something cold turkey. Instead of completely removing the app from your life, try setting a timer whenever you open the app, and rewarding yourself for closing the app with a healthy reward.
Whether you're starting your first year of college or you're determined to make your senior year your best year yet, following through with these tips will help you succeed.
Read More: How to Battle Brain Fog—and Win!