Mother's Day is right around the corner!
Moms always do a lot. It doesn't matter if you are all grown up and living on your own. Moms always seem to be just around the corner, still doing literally everything we ask. And, they often do it without much fanfare. All of that is to say, you should take at least one day out of the year to celebrate Mom or any other influential woman in your life.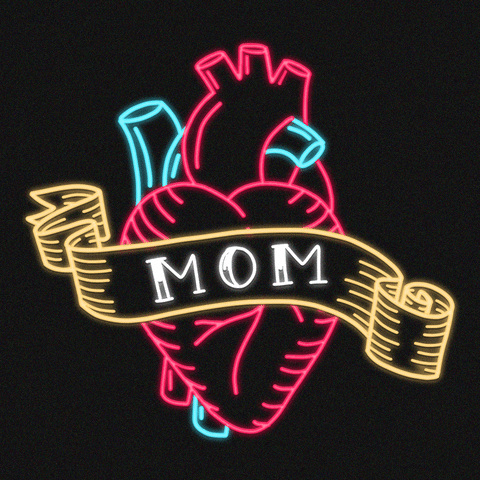 Mother's Day is just around the corner. This year, it falls on May 8th. Have you made plans to celebrate your mom yet? Or, perhaps you are a mom yourself. That means you get to do whatever you please, right?
Read More: Thoughtful Gifts for the Mom Who Literally Has Everything
There are a lot of great ways to celebrate this special day. From inexpensive gifts to indulgent trips to a day spa, there are probably plenty of ways to show mom (or your aunt, grandma, godmother, or really, yourself) that they are wonderful. However, ask any mom (I'm a mom so I'm clearly an expert here) how they really want to spend Mother's Day, and they'll likely tell you that they only want a day to spend time with their kids and not have to do chores.
That's where Mother's Day brunch comes in! It is really the best plan for Mother's Day, whether you are celebrating with a whole group or you are just trying to figure out how to not do a bunch of dishes on your own special day.
These brunch recipes are all delicious and easy. Plus, many of them require minimal dishes, so you'll spend less time with clean-up, too. It's like doing yourself the ultimate favor. Hey, no one wants to spend Mother's Day filling the dishwasher!
Shakshuka
This breakfast dish is so easy and equally as delicious. You might find yourself wanting to eat it for every meal! But for now, let's start with Mother's Day brunch, first. Shakshuka is a hearty and filling North African dish consisting of simmering tomatoes, spices, and gently poached eggs.
Everything comes together in one pan and in half an hour. That means less time cooking, leaving more time to enjoy. With a single pan, you are looking at fewer dishes, too. Plus, this dish is easily customizable to fit just about any taste. I suggest adding cayenne for extra heat!
Get the recipe here: Shakshuka
Blueberry French Toast Casserole
What is brunch without some delicious French toast? It's sweet and decadent, and I find it perfect to pair with a cup of coffee or tea. And who doesn't love all that bread smothered in blueberries and a rich sauce? This French toast casserole checks all the boxes for some very happy tastebuds.
Instead of traditional french toast, this French toast is made inside of a casserole dish. This means that it can bake up in the oven while you spend time with friends or family, rather than sweating over a stovetop. It is also prepped ahead of time and put into the fridge overnight, so less work on Mother's Day!
Get the recipe here: Overnight Blueberry French Toast
Cucumber Sandwiches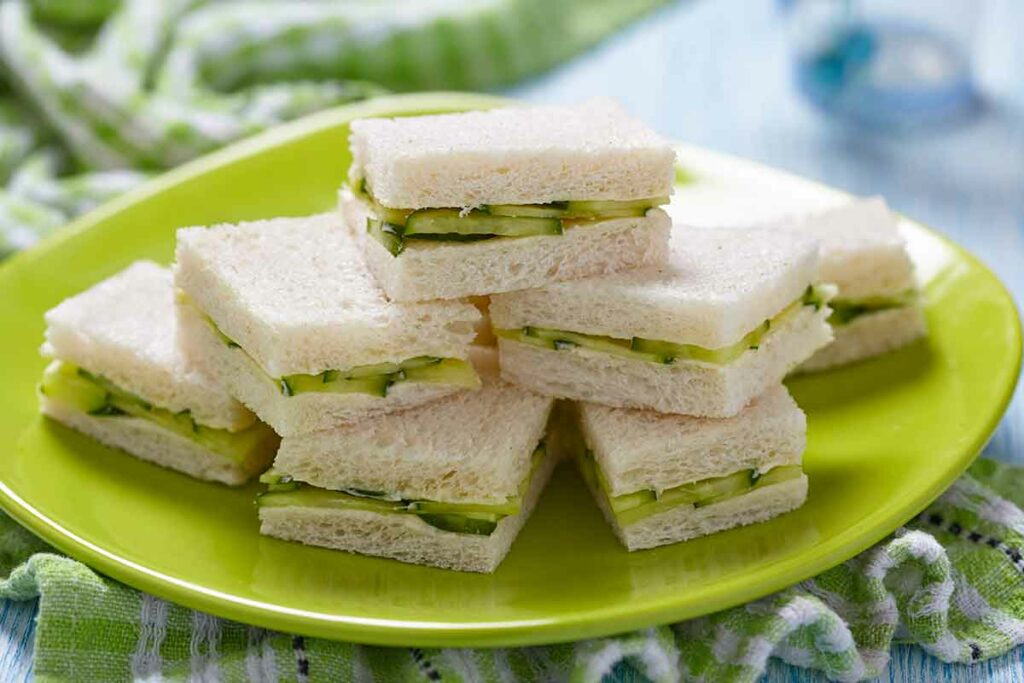 For something a little lighter that feels kind of fancy, too, whip up some cucumber sandwiches for brunch. These light and refreshing little sandwiches will work really well as part of a whole spread, or as an appetizer before mealtime.
Although they are extremely simple and quick to make, don't let that fool you. Sometimes simple is best. I guarantee this will disappear faster than you might expect – and even the pickiest of kids usually love 'em, too.
Get the recipe here: Cucumber Sandwiches
Vegetable Frittata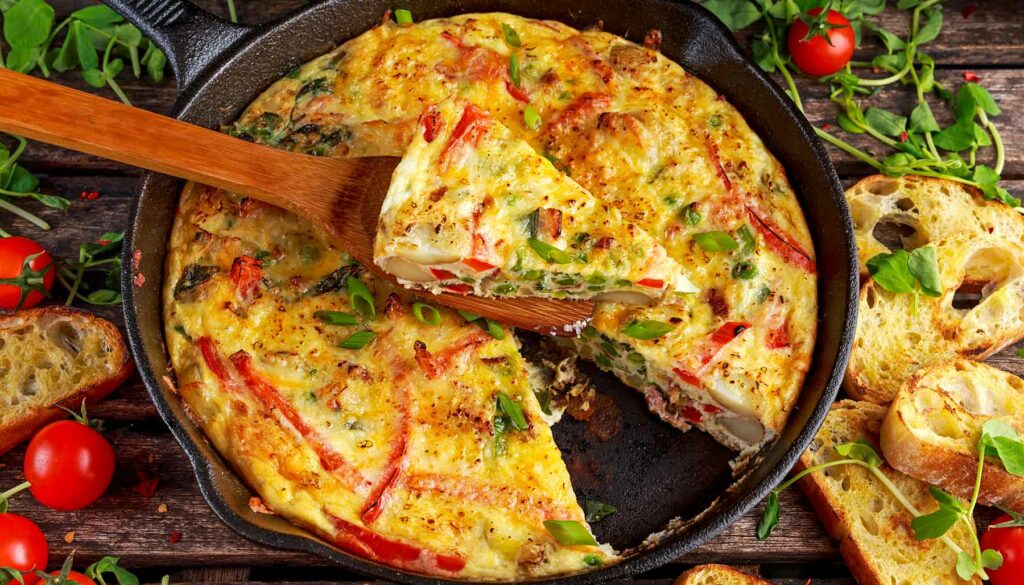 Like the overnight French toast casserole, this frittata is easy to make ahead and bakes up to perfection in the oven. You'll spend less time cooking, plus clean-up will be a snap.
This recipe calls for vegetables, but it's easy to customize it with any veggies of your choosing. Onions, broccoli, and peppers are my favorite, but pick your favorites! As an added bonus, this particular recipe serves eight to ten people, so it's great for larger gatherings. You can always cut it in half to make a smaller frittata for fewer people, too.
Get the recipe here: Vegetable Frittata Baked In the Oven
Brunch Burgers
The real beauty of brunch? You can have a spread of breakfast and lunch foods all at the same time. Bring it all together with a delicious brunch burger, by topping your patty with traditional breakfast foods.
Although I have a recipe here from Bobby Flay (Food Network's grill master and burger fanatic), there are no rules that your brunch burger has to be made with beef. However, just like with beef burgers, homemade will always taste so much better than the premade patties at the store. Pioneer Woman Ree Drummond might be married to a rancher, but she actually has a delicious black bean burger recipe that comes together in a snap.
Get the recipe here: Bobby Flay's Brunch Burger
Cod Fillet With Lemon Asparagus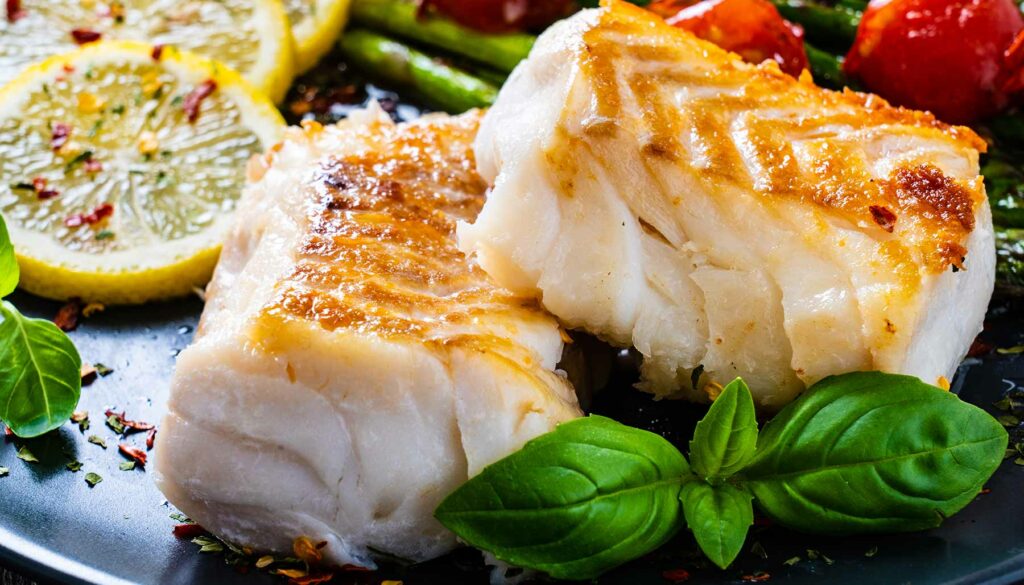 Not everyone wants eggs, and that's totally fine! Here's another lunch food that works perfectly for a Mother's Day brunch. Cod and asparagus are healthy and simple; it feels light yet filling. It cooks up quickly, too, so you won't be spending a lot of time standing over the stove.
The cod fillets are tossed with a delicious lemon garlic butter sauce, which really amps up the flavor. The fresh lemon juice helps brighten the whole thing up, too, keeping it from feeling too heavy. You don't want to get too weighed down before playing some springtime lawn games!
Get the recipe here: Garlic Butter Ccd With Lemon Asparagus Skillet
Huevos Rancheros
This classic Mexican breakfast dish translates to "ranch eggs," because this staple originated as mid-morning fare on ranches and farmhouses. There are plenty of variations across different regions, and it continued to evolve as it spread outside of Mexico. However, the basic huevos rancheros include tortillas topped with fried eggs and salsa. It's commonly accompanied by rice and beans, and sometimes guacamole or avocado slices.
Get the recipe here: The Best Huevos Rancheros
Customizable Hummus Toast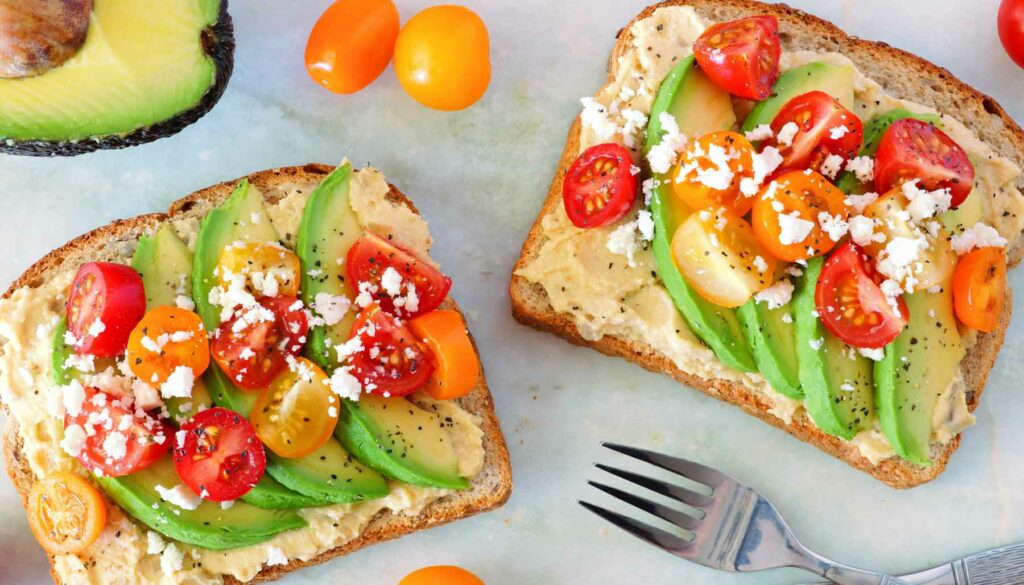 Here lately, we've been on a big hummus kick in my house. We eat veggies and pita dipped in it, I use it as a sandwich spread and load it up with cucumbers and carrots, or sometimes we simply enjoy it on toast. It's so good that no one in my house can get enough of it.
For a simple brunch addition, why not try out hummus toast? You can get as creative as you like with toppings. Make them all the same way, or switch it up and offer a few different varieties for a tasty spread. Plenty of ingredients pair well with hummus, so don't be afraid to experiment. But, if you need a few suggestions to get started, the recipe includes several different tasty variations to check out.
Get the recipe here: Hummus Toast With Eight Variations
Muffin Tin Egg Bites
Muffin tin egg bites are already popular, thanks to their prep-ability. They're regular meal prep superstars. However, you can also make them for a Mother's Day brunch, and fill them with all of Mom's favorite ingredients!
As with weekly meal prep, making these ahead of time will save you time in the kitchen on Mother's Day. They are also extremely easy to eat, making a great addition to spreads of finger foods.
Get the recipe here: Muffin Tin Egg Bites
Breakfast Pizza
Pizza is already one of the best, most versatile dishes out there. And to be honest, you could easily serve up a good ol' cheese pizza for Mother's Day brunch, and I don't think you'd hear any complaints. But if you want to make a special pizza for a special mom, check out this breakfast pizza.
It is really easy to make, and it comes together quickly. To save even more time, the no-knead dough is made the night before and left to rise overnight. For indulgent runny yolks, they are added at the end for just the last few minutes in the oven. However, if you prefer your eggs over hard, add them to the top of the pizza at the beginning and let them bake with the pizza.
Get the recipe here: Breakfast Pizza With Cheddar, Bacon, and Eggs
Broccoli Slaw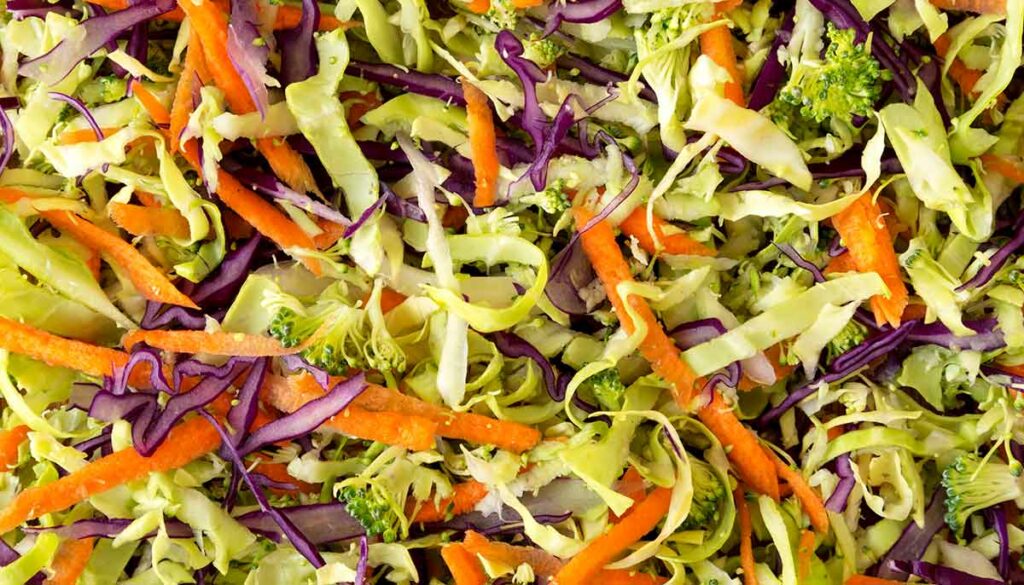 With all that heavy, delicious food, let's lighten it up with some broccoli slaw. This slaw is refreshing, and feels like spring. It will help balance out the menu, plus who doesn't love a little extra color on their plate?
Broccoli slaw is like coleslaw, but with a nutrient boost from broccoli. The dressing hits all the right notes: it's creamy, savory, tangy, and sweet at the same time. I like to add sunflower seeds on top, but sliced apples, dried cranberries, and sliced almonds also make great additions to this broccoli slaw.
Get the recipe here: Broccoli Slaw