Most people know better than to open the door to strangers. Most people out there aren't dangerous, but it's better to be safe than sorry. When strangers arrive at your door and call you out by name, no one would blame you for leaving the door locked up tight and calling the police. That's precisely what happened to Kanika Powell in August 2008.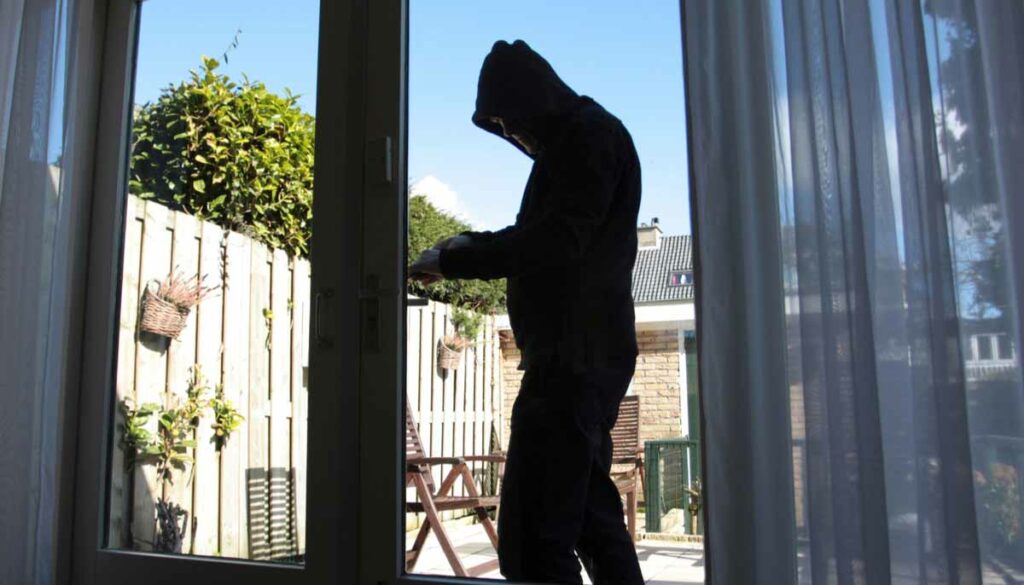 Kanika Powell worked as a security professional for the John Hopkins University Applied Physics Laboratory. Her job required top-secret security clearance, and she was often evasive about the exact nature of what she did when pressed by friends or family. The lab is known for tackling "complex research, engineering, and analytical problems" and is very secretive about its research.
In late August 2008, Kanika started getting bizarre visits from strangers at her door. These incidents startled her greatly, and she began researching solutions like a home security system. Kanika contacted the police regarding the strange visitors, but they never found any trace of a stalker or burglar. On August 28, 2008, an unknown assailant murdered Kanika in broad daylight as she returned home from some midday errands. The crime remains unsolved.
Related: The Baffling Caribbean Disappearance of Natalee Holloway
Kanika Powell
Kanika Powell was born in Upper Marlboro, Maryland, on January 31, 1980. Her family has described her as an energetic and intelligent youngster who was eager to learn and create. After she graduated from Largo High School, she resolved to join the US military. She joined the army in 2000 and served several tours of duty in Korea.
After four years, she retired from active service and moved back to Maryland. She landed her secretive lab job with the APL that year. Her family remembers that she was excited about the position, but was always evasive when they pressed her on what, precisely, she did at the lab. Amateur sleuths have pointed out that she signed her emails with the sign-off "Special Security, 13-S448 JHU/APL."
The mysterious nature of her job and the APL's status as a Department of Homeland Security subdivision have fascinated internet investigators in the years following Kanika's murder. The bizarre encounters she had with unidentified strangers in the days leading up to her death have poured further fuel on these speculations. The trouble started on Saturday, August 23, 2008, when a stranger appeared at her doorstep.
Who's at the Door?
Kanika answered the stranger through the door, certain she didn't have company coming. The man called out to her by name, saying he was from the FBI and looking for her in connection with an ongoing investigation. "It freaked me out completely because this man knew my name," Kanika wrote in an email to her friends later that day. "He held a shield up but no picture ID, and he never gave his name." 
Kanika wrote that she refused to let the man in and that he then went on his way. "So he left, and I looked out my bedroom window and saw him walking. I also heard a voice tell him to walk in the opposite direction." The second voice Kanika heard has been the subject of much speculation among internet investigators but raises more questions than it offers answers.
Kanika then called the FBI and asked them about the incident. "I did call the FBI, and they told me that it was more than likely bogus because they never come to your door by themselves […] [T]hey always leave a card of some sort so that you can contact them." Thoroughly spooked by the encounter, Kanika called the police, who arrived in minutes but found no sign of any stalkers in the area. She then began looking into a security system for her home.
The Visits Continue
Sadly, this strange encounter wasn't the last time Kanika would field the sudden appearance of a menacing stranger. Four days later, on August 27, another man appeared at her doorstep. Once again, she only spoke to him through the door. He claimed he had a package for her, called her by name again, and asked her to open the door to claim it.
She told him she wasn't expecting a package and urged him to leave. He claimed he would retrieve the package since she wouldn't claim it, and then left. Kanika became convinced she was being targeted by a criminal organization or some other conspiracy, as three different strangers had visited her in under a week. 
Related: What Really Happened to the Somerton Man?
Only a few hours later, at 7:30 a.m. on August 28, another man claiming to have a package for her appeared at her door. Kanika was terrified by the strangers who kept harassing her, calling her mother to ask who would try to deliver a package so early in the morning. Judy Powell would later tell investigators that she recognized the fear in her daughter's voice but didn't realize how much danger Kanika was really in.
Her Last Day
While on the phone with her mother, Kanika noted that she needed to run some errands before going out of town the next day. Judy didn't know whether her daughter planned to take a trip just to get away from the strangers at her doorstep or if it was a scheduled work trip. Judy recalls that Kanika often traveled for work.
Kanika was eager to complete her errands in daylight to avoid leaving the house while it was dark. She was scared that her stalkers might ambush her once the sun went down. She left early in the day, around mid-morning, to pick up a few things and get her affairs in order before she left town.
Kanika returned to her apartment complex a few minutes before noon. What happened next isn't entirely clear, but investigators surmise that someone was waiting for Kanika when she returned from her errands. The police received a phone call from the complex at 11:50 a.m. from a resident who overheard gunshots.
The Murder
Someone had been lying in wait for Kanika throughout the morning. The murderer was in the breezeway near Kanika's front door when she returned home. All the police know is that the perpetrator was likely near her apartment's door due to the position of her body when they arrived and that they were using a handgun.
Investigators initially assumed the crime was a robbery since it appeared to be a random killing outside an apartment. However, this was swiftly ruled out, as the killer had left Kanika's wallet and car keys at the scene. When her mother told police that she had been stalked for several days leading up to the shooting, the investigation shifted gears.
The case went cold shortly after police arrived on the scene, though. The killer didn't leave any physical evidence behind. No murder weapon was ever gathered, and no witnesses spotted the killer in the act. Reporting regarding Kanika's death was scarce at the time, too, with many speculating that the top-secret nature of her job may have stifled any further investigation. From there, the trail goes cold. We have only a handful of theories about what may have happened.
Theories
According to some internet sleuths, Kanika might have been the victim of a government conspiracy. She worked indirectly for the Department of Homeland Security and may have been responsible for reviewing other people's clearance to allow them into the lab where she worked. Some detectives have postulated that she might have learned something she shouldn't have or otherwise become a target for the intelligence community.
Another murder occurred shortly after Kanika's that caused many amateur investigators to give the spy theory more credit. In November 2008, another government employee named Sean Green was ambushed and killed by a masked gunman while stopped at a red light. Green worked for the National Counterterrorism Center and died only a few miles from Kanika's apartment. Could the two have been victims of a similar conspiracy?
Others have put forth a different theory. Some internet detectives think Kanika might have been targeted by a serial killer named Jason Scott. Scott was convicted of five murders that took place between 2008 and 2009 and was active in the Maryland and DC areas. All of Scott's murders took place over nine months, coinciding with the time of Kanika's murder. Still, there is insufficient physical evidence to connect him to the case definitively.
A Chilling Case With No Answers
That's the end of Kanika Powell's story. It's hard to say what she did for a living or, indeed, if her job had anything to do with her seemingly senseless murder. Did the intelligence community target her for delving too deep into government secrets? Or was she just an unlucky and random victim of a serial killer?
Or are none of these theories accurate? It's impossible to say now. With no physical evidence at the crime scene and no witnesses, the brutal and tragic murder of Kanika Powell will remain a frustrating and unsolved mystery.