Zendaya has transformed from a Disney Channel star to a serious A-list actor right before our very eyes. Not only is she an Emmy-winner, thanks to her incredible performance in Euphoria, but she's also getting rave reviews for her upcoming Netflix film, Malcolm & Marie.
And, as if her award-worthy acting wasn't enough to make us love her, the 24-year-old has also cemented herself as a bonafide fashionista.
From award shows to movie premieres to everything in between, here are Zendaya's top 10 best red carpet looks through the years.
Related: Zendaya is Trying to Change Hollywood, One Role at a Time
10. Euphoria Los Angeles Premiere 2019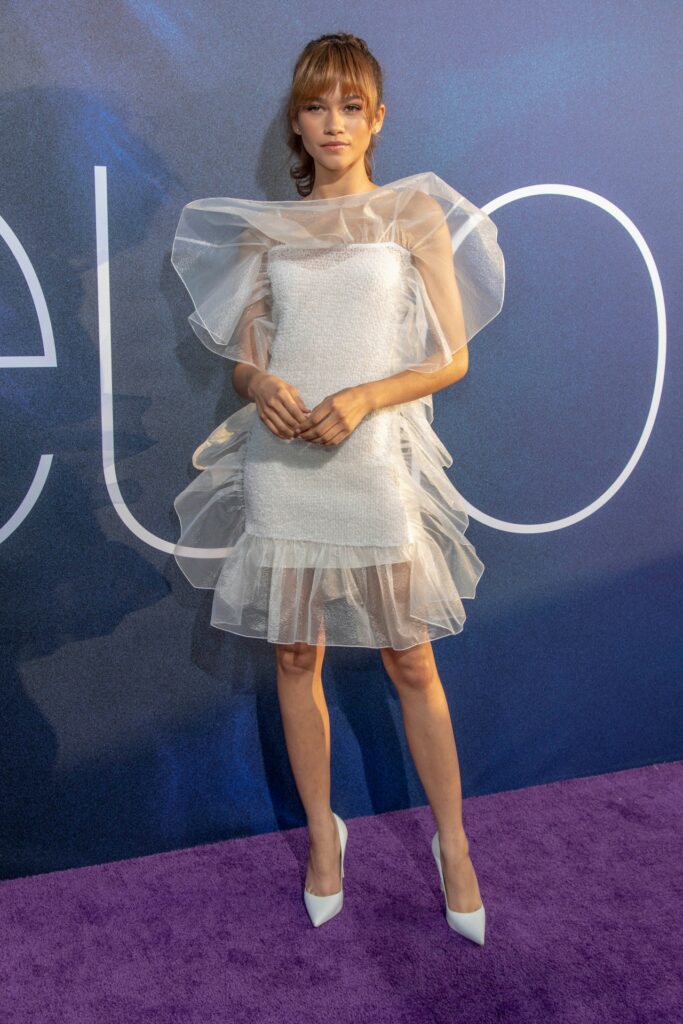 For the premiere of Season 1 of Euphoria, Zendaya went for an angelic moment in all white. Along with her Nina Ricci gown, she wore her hair in a cute ponytail and even donned simple white pumps. While the look itself is fairly understated, the ruffles bring it to life.
9. 2017 Met Gala
This is a moment. Zendaya donned a patterned Dolce and Gabbana gown for the 2017 Met Gala. For those who don't know, the Met Gala has a theme every year, which the guests try to emulate in their fashion choices, and this year's theme was the "Art of the In-Between."

Though I'm not exactly sure how this theme translates to Zendaya's gown, there's no denying she wanted to make a statement with her choice. With the stunning dress, big hair, and bold lip, there's no question Zendaya turned heads on the red carpet.
8. 2016 Golden Globes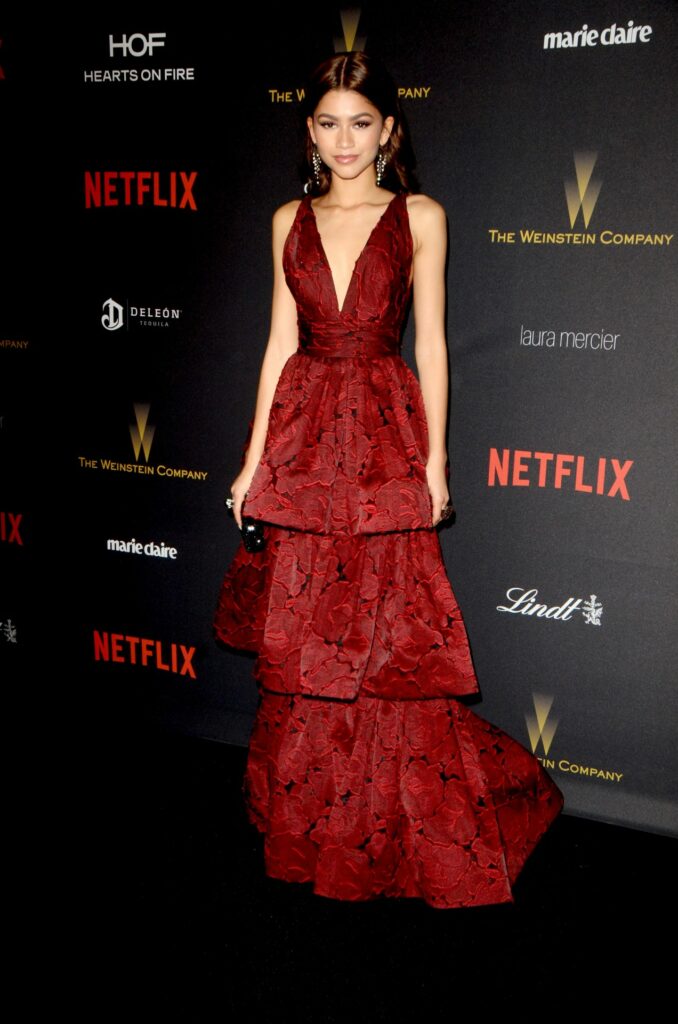 For her first-ever Golden Globes, Zendaya wore a stunning deep red Marchesa gown. Though it's not necessarily as daring as some of her other fashion choices, it is certainly timeless.
7. 2017 Humane Society Of The United States LA Gala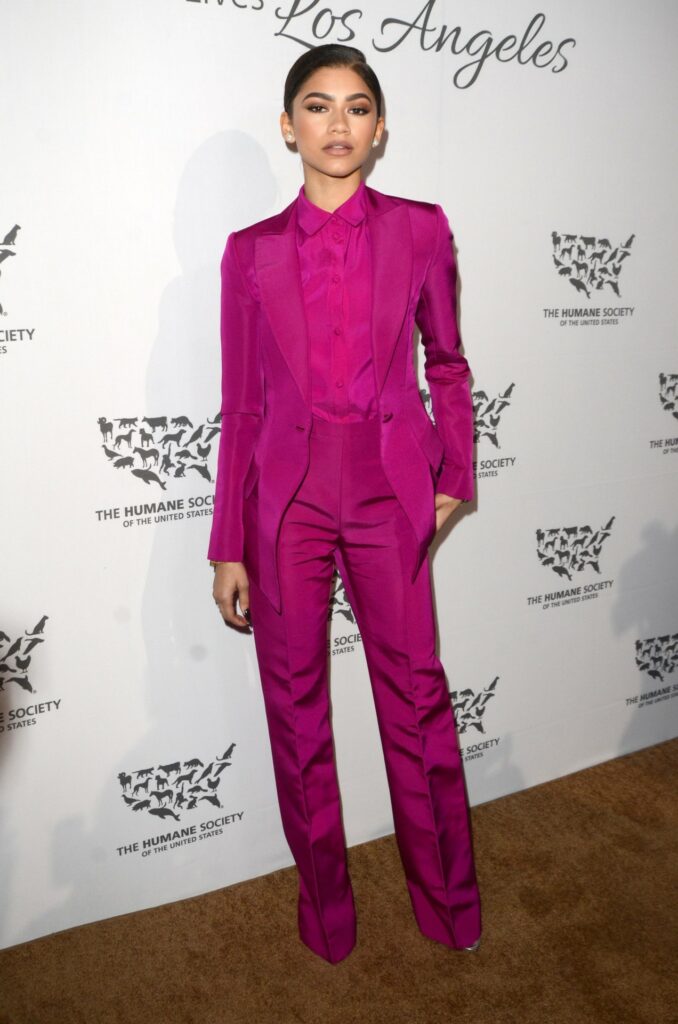 I love a monochromatic moment and I really love a pantsuit moment. Zendaya didn't try to do too much with this outfit, but it all comes together so nicely. Not to mention, the pink keeps the look fun, fresh, and youthful.
6. 2018 Met Gala
I know Zendaya can do elegant and classy, but her 2018 Met Gala look proved she can also do drama. The theme this year was "Heavenly Bodies: Fashion and the Catholic Imagination," so naturally, Zendaya wanted her ensemble to pay homage to Joan of Arc. Her custom Versace gown, along with a blunt bob, really made the look one to remember.
5. 2017 British Fashion Awards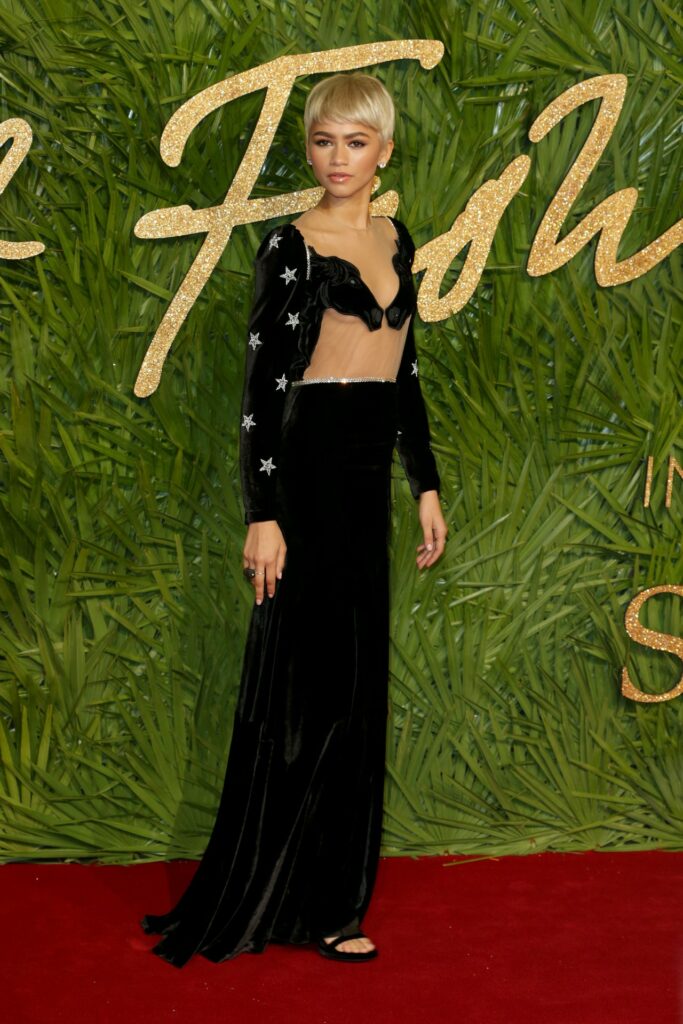 Are you kidding me with this blonde bob? Zendaya doesn't wear black all that often (because why would you when you look amazing in colors?), but this look is off the charts. With the velvet fabric and sleek bob, Zendaya is definitely serving old Hollywood glamour.
4. Spider-Man: Homecoming Premiere 2017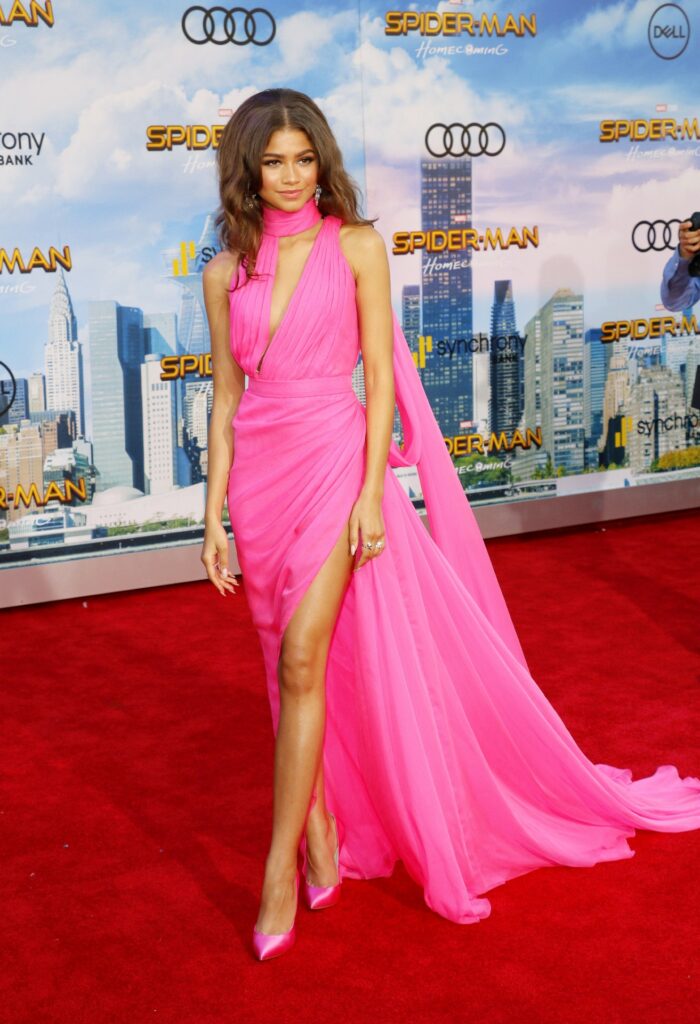 Another monochromatic moment! For her debut as Michelle (aka MJ) in the latest Spider-Man franchise, Zendaya wore a hot pink Ralph and Russo gown, complete with matching heels. While this outfit is simply gorgeous, the color gives it a youthful touch.
3. 2020 Critics Choice Awards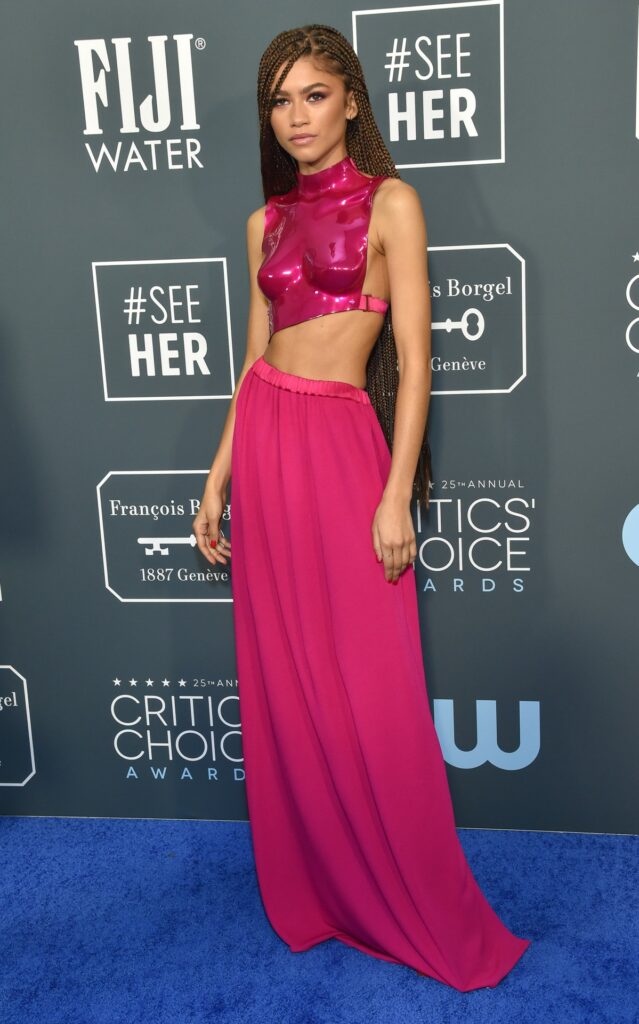 There's no question Zendaya knows how to wear color, but I love how she decided to go with a two-piece Tom Ford ensemble for the 2020 Critics' Choice Awards. Yes, it was a choice, but there's no question she pulled it off.
2. 2018 GQ Men of the Year Awards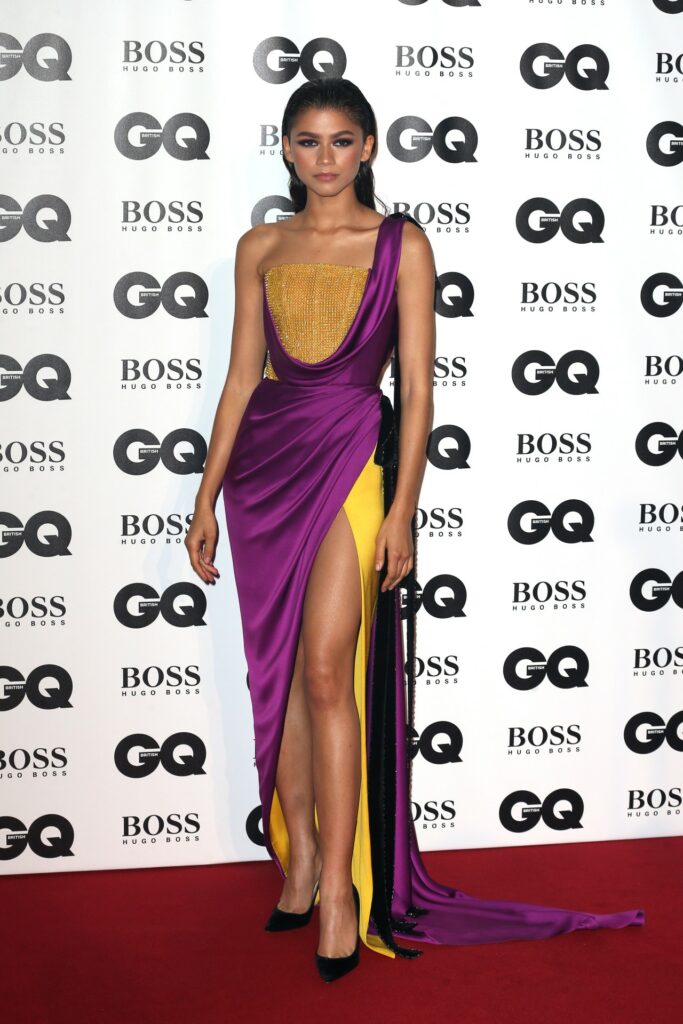 I'm sorry, my jaw is still on the floor. Zendaya wore a purple and yellow Ralph and Russo gown to the 2018 GQ Men of the Year Awards in London. What is there to say about this dress other than it is absolutely stunning and perfect?
1. Spider-Man: Far From Home Premiere 2019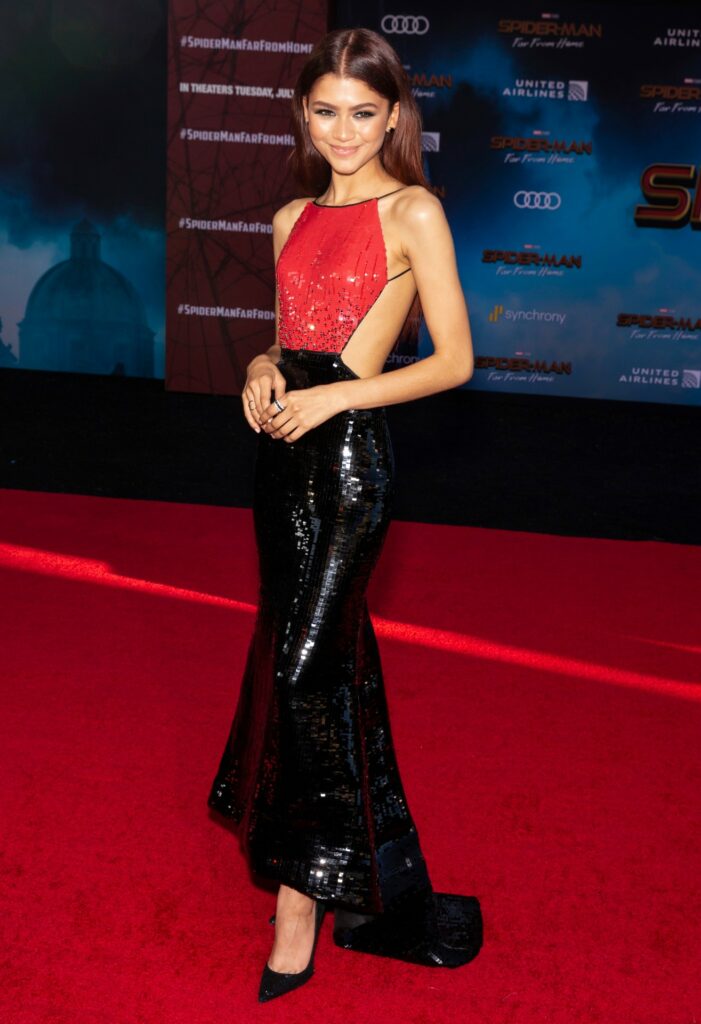 I'm sure Zendaya will have many more incredible fashion moments throughout her career, but it will be very hard to top this look. She wore a red and black Armani gown to the 2019 Spider-Man: Far From Home premiere and I'm not sure she's ever looked better.
The red and black is clearly a nod to the franchise but she doesn't try to do too much. I'll be thinking about this gown for a long time, that's for sure!