I really can't praise micellar water enough. It's one of those miracle skincare products that belongs in everyone's arsenal. This stuff has got to be made of magic. I can't think of any other explanation for just how well this single product can swipe away literally everything off of my face. And it does it without leaving behind a slick or oily feeling.
As it turns out, it's not really made of magic. Although, it certainly works like it is. If you don't have micellar water on your shelf yet, prepare yourself. You're about to wonder where it's been all your life!
What is Micellar Water Exactly?
First up: let's talk about what micellar water is.
A quick google will give you this very easy to understand and not at all confusing definition of micellar water: "A micellar solution consists of a dispersion of micelles in a solvent (most usually water)."
Oh. Yeah, okay. Let me translate that into something a little easier. Micellar water is purified soft water with microscopically small droplets of a cleanser (also known as micelles) suspended in it.
To make micellar water, you first start with purified water and a surfactant – the stuff that provides the cleansing properties in many of your personal care products. When you put a bunch of these microscopic surfactant molecules in water, these oil-loving parts cluster up together into tiny balls. These small spheres are what we call micelles.
When you swipe a cotton ball of this stuff on your face, the micelles act like magnets, picking up dirt, oil, makeup, and other impurities. Voilà! It does it without drying your skin or causing irritation. And, it doesn't leave behind an oily residue like some other makeup removers.
There's kind of more science to it than that, but let's keep it simple. Simple like micellar water.
Where Did Micellar Water Come From?
No, micellar water didn't just fall down from heaven. While micellar water seems to have just appeared on store shelves in the last several years, that isn't the case. This product actually existed as far back as the early 1900s in France.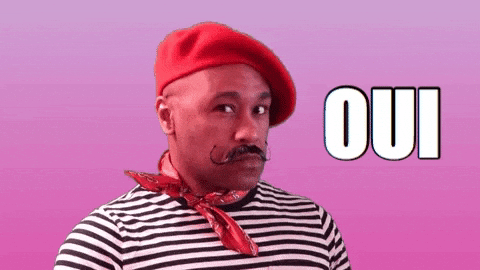 Some sources claim water shortages or inaccessibility to tap water may have led to the product's development. There may be some truth to it since France in the nineteenth and early twentieth century saw a lack of plumbing.
However, other sources point to the hard water found in France. French cities have very old infrastructure, and the old pipes and water supply systems make the water hard. Because the high mineral content made the water harsh on the skin, French pharmacies developed what we now know as micellar water. It was much milder and non-drying for cleaning the face.
Whether it was the lack of plumbing or to counteract the hard water, micellar water was commonly found in French pharmacies for many years. But it was popularized by French pharmaceutical company Bioderma Laboratories, which is credited with "inventing" micellar water in 1991. It became the "skincare secret" of makeup artists, dermatologists, runway models, and stars.
Now, we can find it all around the globe. There has certainly been a surge in interest for micellar water, with everyone from celebs to regular people (like me!) singing its praises. Each year, more and more skincare and beauty companies release micellar-based products.
Using Micellar Water
Micellar water is so simple that it seems too good to be true. That's one of the reasons it took me so long to finally pick some up to test out! But really, it is as simple as wiping your face.
All you have to do is soak a cotton pad with micellar water, and then use it to wipe away the grime. It's incredibly easy and efficient, and you'll find that it can remove even the most stubborn waterproof makeup.
You do not need to use disposable cotton rounds with your micellar water. For an eco-friendly alternative, swap the disposable ones for reusable options that you can throw in the washing machine. To make the switch, check out this list of the best reusable makeup remover pads available. Hey, you can even use micellar water with a simple washcloth or microfiber cloth that you already have!
Micellar water will also remove sebum and other impurities found on your face. Even if you don't have on any makeup, you can use this product as a quick cleanser. Give your face a quick swipe to feel clean and refreshed after a visit to the gym, or use it in the morning before starting your morning routine.
There is no rinsing needed after you use it, either. That's why I like to keep a small bottle of micellar water on my nightstand. It's easily accessible on nights when I'm just too tired to haul myself into the bathroom for a traditional face cleanser. I don't even have to stand over the sink to cleanse my face before bed.
Related: How Often Should You Really Wash Your Face?
What to Look for in Micellar Waters
When choosing micellar water, the first thing you should do is ensure it does not contain any harsh, potentially irritating ingredients. They should primarily only contain the surfactant, water, and probably a preservative. Skip anything with artificial fragrances, parabens, phthalates, or other harsh chemicals. These can irritate not only your skin but also your delicate eye area.
Some micellar cleansing waters include other benefits besides just cleansing. If you want a product that pulls double or triple duty, look for one that contains other beneficial ingredients, such as vitamins, minerals, plant extracts, oils, and antioxidants.
While many micellar waters are okay for many different skin types, there are a few that are designed for specific concerns. If you have extra sensitive skin, oily or combination skin, or other concerns, know that there are products designed to address these. You can even find micellar waters that contain anti-aging ingredients to help with dull skin and other signs of aging.
My Micellar Water Top Picks
Okay, now for the fun stuff! Let's take a look at my top picks. While micellar water itself is pretty simple, choosing from all the options available on store shelves might not be as easy. From budget picks to splurge-worthy finds, there's something for everyone.
The Best Overall Option: Bioderma Sensibio H2O Micellar Water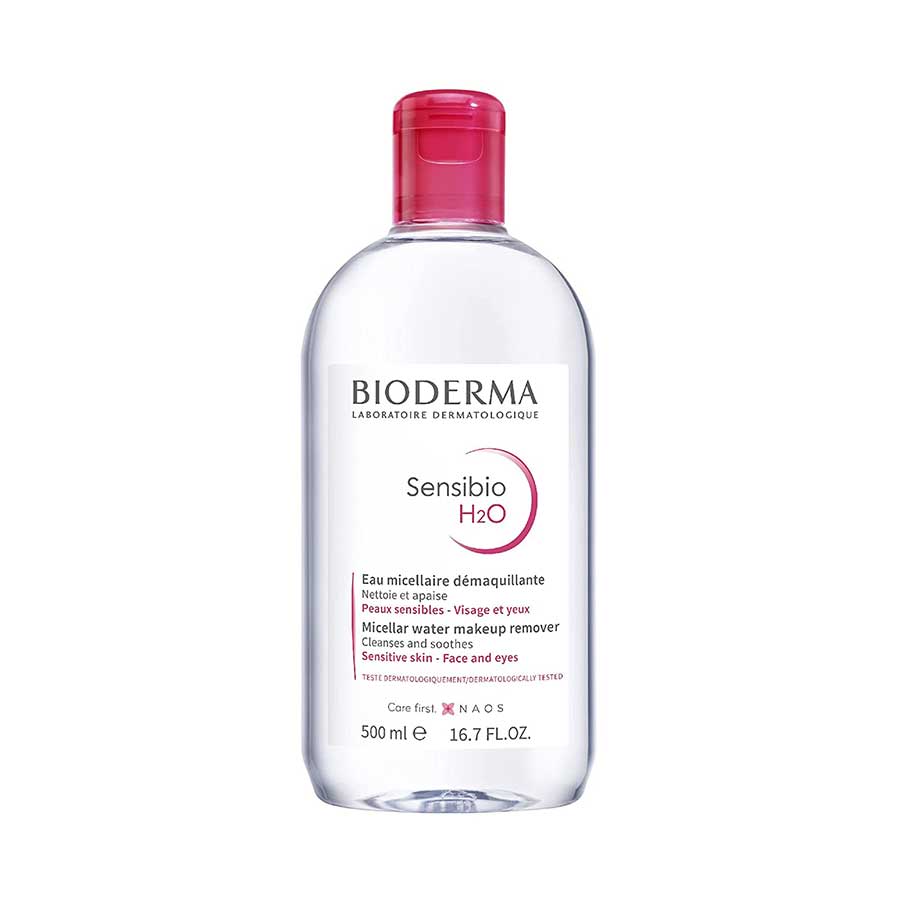 Bioderma is the classic go-to micellar water, and for good reason. Since the '90s, Bioderma has reigned supreme. This cleansing water is formulated with highly purified, pharmaceutical-grade water. It also features fatty acid esters, which are similar to the lipids in your skin. This helps rebuild your skin's natural protective layer.
The Best Budget Pick: Simple Skincare Kind to Skin Micellar Cleansing Water
This is the very first micellar water I ever bought, and I can't recommend it enough. It doesn't have any artificial perfumes, dyes, or other strong chemicals, and it's been ophthalmologist tested for use around the eyes. Plus, it is made with triple purified water and is infused with skin-loving ingredients like vitamins B3 and C. It will leave your skin feeling refreshed and hydrated.
The Best for On-the-Go Convenience: Clinique Take the Day Off Micellar Cleansing Towelettes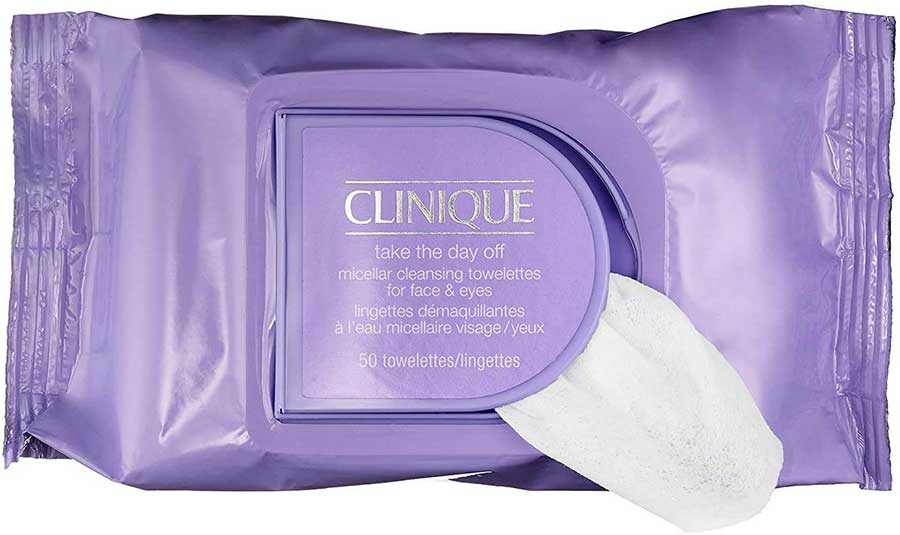 Micellar water is pretty convenient already, but Clinique has taken it a step further. These cleansing towelettes are soaked in a gentle micellar cleansing water formula. That means they will remove makeup, oil, dirt, and other impurities just as well as other micellar products on this list – but it's ready to go in pre-soaked wipes. That means you can throw this resealable package into your gym bag, your suitcase, or even your desk at work.
The Best for Sensitive Skin: La Roche-Posay Cleansing Micellar Water Ultra
La Roche-Posay's micellar cleansing water is made especially for sensitive skin. It uses Poloxamer as the cleansing agent, which is the same mild cleanser used in contact lens solutions. The formula is made with the antioxidant-rich La Roche-Posay Thermal Spring Water, and it also features glycerin to hydrate the skin.
The Best Natural Option: Burt's Bees Micellar Cleansing Water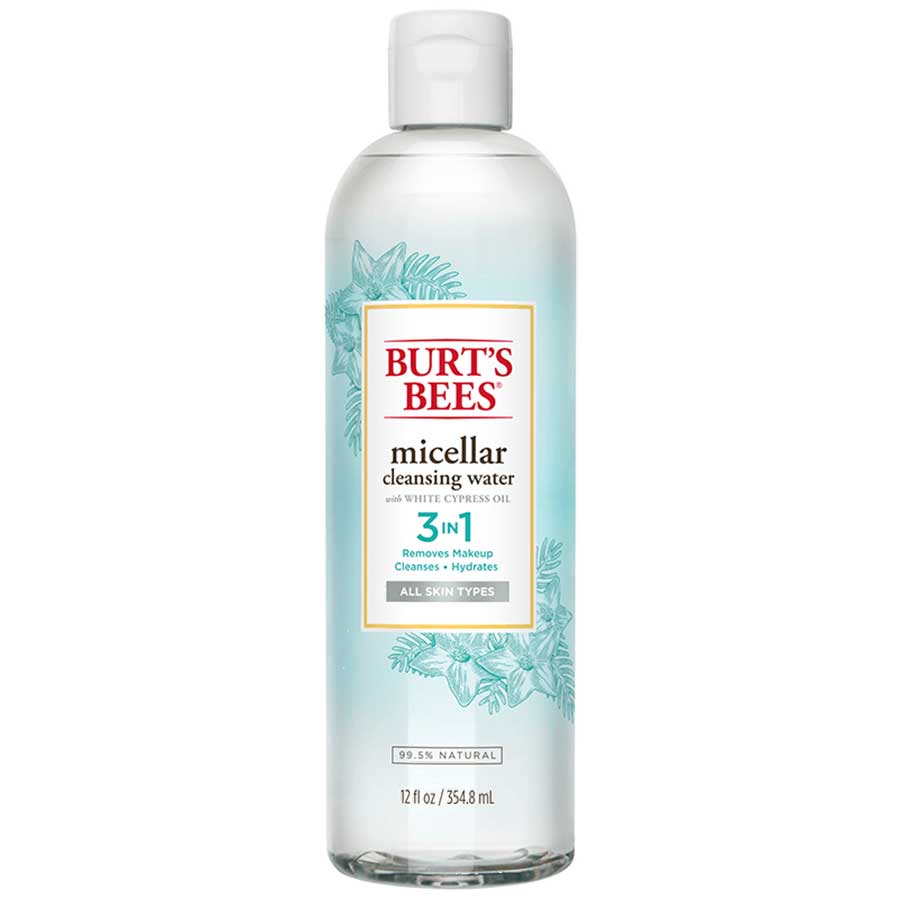 I have always been a fan of Burt's Bees products, thanks to their natural formulas. The company's micellar cleansing water is no different, featuring a 99.5% natural formula. It contains Australian Whie Cyprus oil and honey extract to help swipe away makeup and grime without drying out your skin. It won't clog pores, and will leave your skin feeling soft and nourished. And, it does it all without any parabens, phthalates, petrolatum, or fragrances.
The Best Splurge-Worthy Pick: Bioeffect Micellar Cleansing Water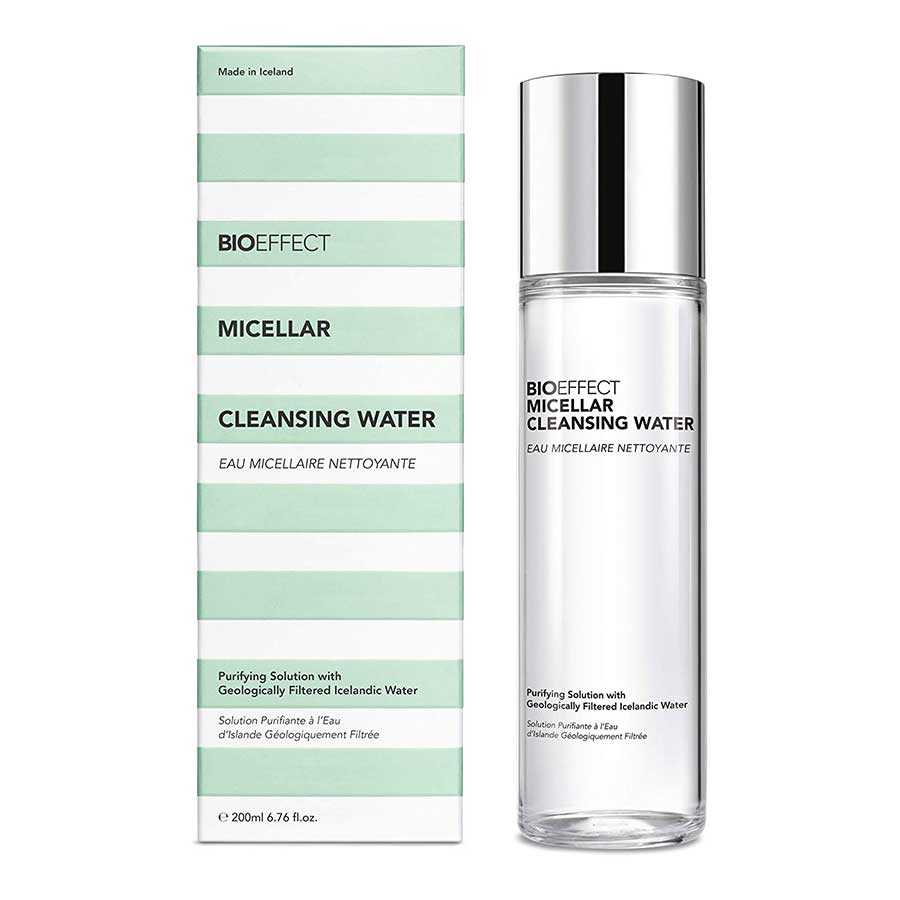 Bioeffect's micellar cleansing water is the crème de la crème of micellar waters. This solution is formulated from geologically filtered Icelandic water. The water passes through volcanic lava to remove most of the hard minerals, such as calcium and magnesium. While the cleansing micelles will remove any makeup, dirt, and oils, Bioeffect's micellar water also features four hydrating agents, which will leave your skin feeling fresh and hydrated.