With '90s fashion coming back stronger than ever and young people copying influencers on TikTok, it can be hard to know what to wear this summer. Bike shorts, bright colors, and even butterfly clips are back in style (yes, those butterfly clips you probably wore in elementary school).
Now don't get me wrong, trendy pieces can be cool, but it's always important to have the essentials around, just in case. If you're looking to revamp your wardrobe for summer 2021, here are some essentials you should have in your closet just in case.
High-Waisted Denim Shorts
Though Gen Z has tried to bring back the low-rise jeans and low-rise shorts, they will not prevail this year. While it can be hard to find a good pair of shorts for the summer, high-waisted denim shorts are the way to go. They're casual enough to wear if you're out running errands, but they can also easily be dressed up with the right top, shoes, and accessories.

Just remember, make sure to try on the shorts before buying them. High-waisted shorts can have deceptively brief inseams, so ensure they're long enough (and comfortable enough) before purchasing. You don't want to get home and then realize they're not appropriate to wear outside of the house.
Linen Button-Down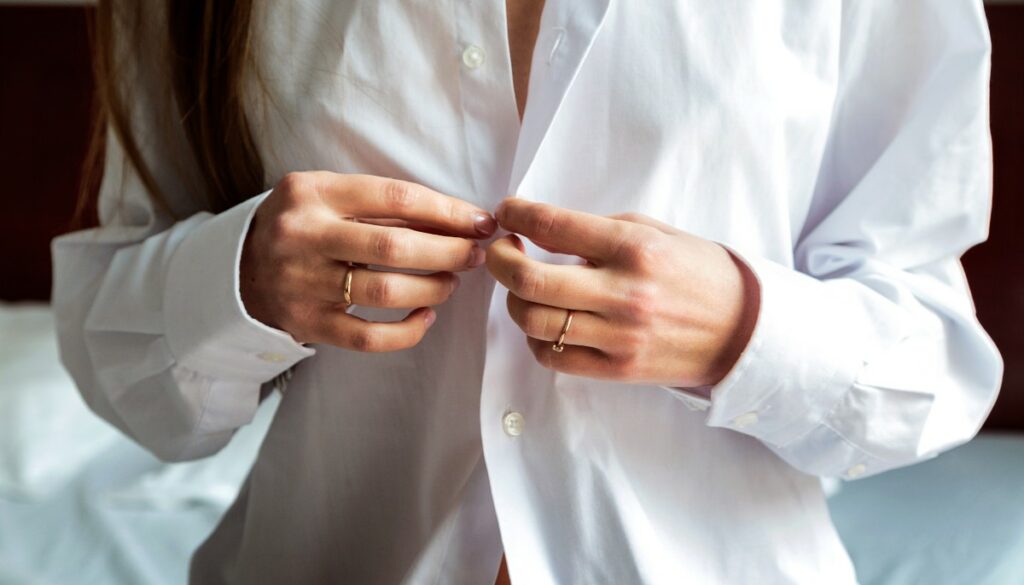 Every single person should have a simple linen button-down in their closet this summer. Whether it's white, black, navy, or a bright color, a linen button-down always comes in handy. Not only can you wear it with practically anything — shorts, jeans, or a skirt — but it can also be a swimsuit cover-up if it's a little bit oversized. Linen button-downs are also breathable enough that you won't sweat right through during the hottest days of summer.
Boyfriend Jeans
OK, this will make the Gen Zers happy (seeing as it's not skinny jeans). Jeans aren't always the most comfortable clothing item to wear in the summer, but a great pair of boyfriend jeans are the exception. They're comfortable, casual, and look great with a simple t-shirt, a nice blouse, or a cropped tank.
You can also pair them with pretty much any shoe (sandal, sneaker, heel, or bootie) and dress them up or dress them down.
White Sneakers
If you don't own a pair of white sneakers can you even claim to be fashionable?! White sneakers are still very much in style. In fact, people wear white sneakers with everything these days. From dresses to jeans to shorts to skirts, there's really nothing you can't wear white sneakers with.
They're the most versatile shoe on the planet and they're comfortable, which makes for a great combination. If you're going on a vacation this summer and plan to do a lot of walking, make sure to bring a pair of white sneakers. Your feet will thank you later!
Go-To Dress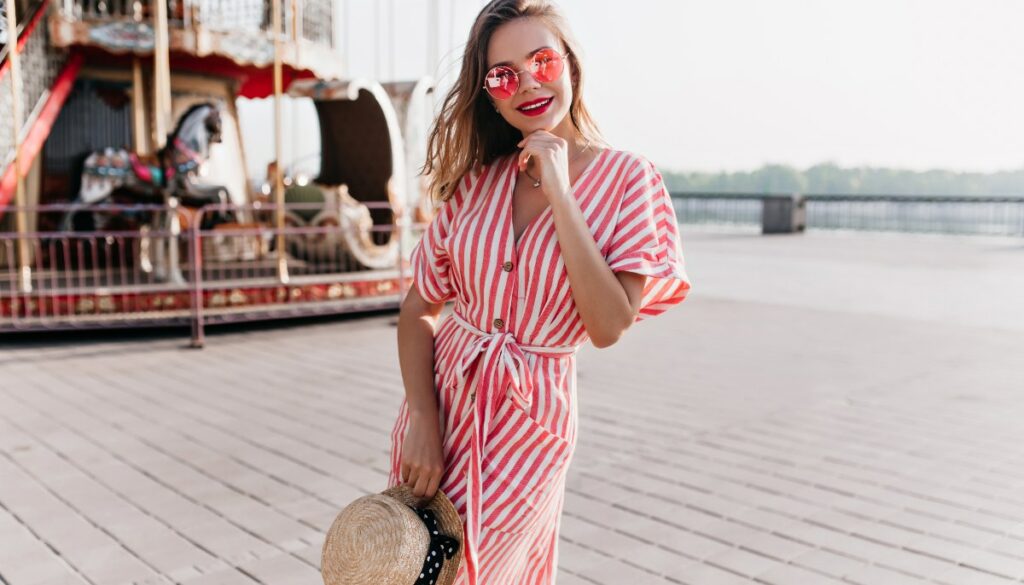 Have you ever gotten a last-minute invite to a social gathering and realized you don't have anything to wear?! Yeah, me too. Summer is usually full of social events, so it's important to have a go-to summer dress in your closet just in case. Between graduations, weddings, family reunions, and everything in between, you want to make sure you have a dress you can wear if a social event comes up out of nowhere.
White Pants
Long gone are the days of only being able to wear white pants between Memorial Day and Labor Day. However, this crisp hue is still most fashionable between the months of May and September. A great pair of white pants will not only take your outfit to the next level, but they're also an easy thing to throw on when you don't have anything else to wear.
Whether it's a pair of casual white jeans, linen white pants, or something a little nicer, it's always smart to have white pants hanging in your closet.