Vice President-elect Kamala Harris is Vogue's February cover star, and while this should be a celebrated issue, the cover photo has been met with plenty of criticism.

In fact, not only are social media users questioning Vogue for their photo choice, but it turns out Harris's team was blindsided by the cover too.
Vogue Switched Up the Photo
The controversial image shows Harris in a black jacket, jeans, and Converse sneakers standing in front of a pink and green background.

The cover was leaked online Sunday, January 11 and instantly garnered backlash for its poor styling and lighting, with some even suggesting it's "disrespectful" to the 56-year-old.
"Folks who don't get why the Vogue cover of VP-elect Kamala Harris is bad are missing the point. The pic itself isn't terrible as a pic. It's just far, far below the standards of Vogue. They didn't put thought into it. Like homework finished the morning it's due. Disrespectful," one person wrote on Twitter.
"This Vogue cover matters. Whether or not it's a 'good' thing, how powerful women are depicted matters. This cover isn't just seen by Vogue subscribers; it's seen by millions in grocery stores, by millions more on the internet. And those impressions inform how we see the VP," another user shared.

"VP-elect Kamala Harris looks great on the Vogue cover. But she also looks uncomfortable. The pose is neither powerful nor engaging. Her skin tone is inaccurate and sallow. The photo is unsophisticated. And all of that informs split-second judgments millions of people will make."
Harris Was Blindsided
As it turns out, it wasn't just the public who was shocked by Vogue's cover choice.
In fact, according to a source close to Harris, they originally believed the photo of her in a blue suit with a gold backdrop was going to be the cover. That photo, however, ended up being used as the digital cover photo for the online edition.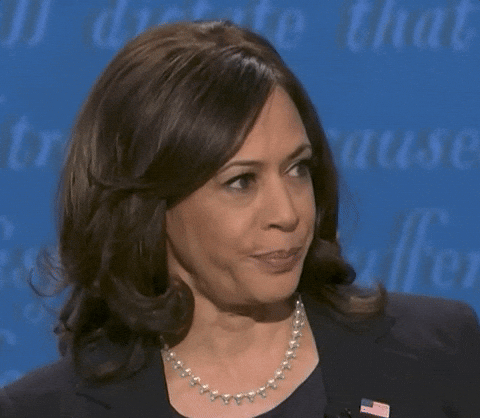 "In this moment where the country is so divided, where we need serious leaders, the blue and gold shot represents that," the source told Entertainment Tonight. "That would never have been approved, and Harris' team is extremely disappointed."
Vogue's Response
Following the intense backlash, Vogue released a statement explaining why they went with the more casual photo.

"The team at Vogue loved the images Tyler Mitchell shot and felt the more informal image captured Vice President-elect Harris's authentic, approachable nature — which we feel is one of the hallmarks of the Biden/Harris administration," the magazine shared in a statement.

"To respond to the seriousness of this moment in history, and the role she has to play leading our country forward, we're celebrating both images of her as covers digitally."

Vogue editor-in-chief Anna Wintour even released a statement explaining it was never their intention to diminish the significance of Harris's victory.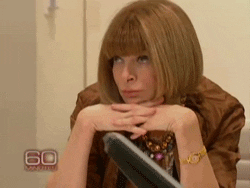 "We want nothing but to celebrate Vice President-elect Harris' amazing victory and the important moment this is in America's history, and particularly for women of color all over the world," she shared.

While arguing about a Vogue cover seems silly considering what is going on in the world at the moment, one has to wonder why Vogue — the most influential fashion magazine in the world — went with such a bad choice.