TikTok is a great place to discover what's trending, worth trying, buying, and adding to our daily routines forevermore. It's also the place we learn about bizarre, albeit inventive, beauty hacks that likely never would've crossed our minds. But I digress.
In 2021, the 25 products on this list went viral because millions of TikToker's proclaimed them to be real-life wonderful rather than watch-worthy weird. The question is, did some of your favorites make the cut? Let's find out before 2022 brings us a whole new bag of beauty trends.
Milk Makeup's Hydro Grip Makeup Setting And Refreshing Spray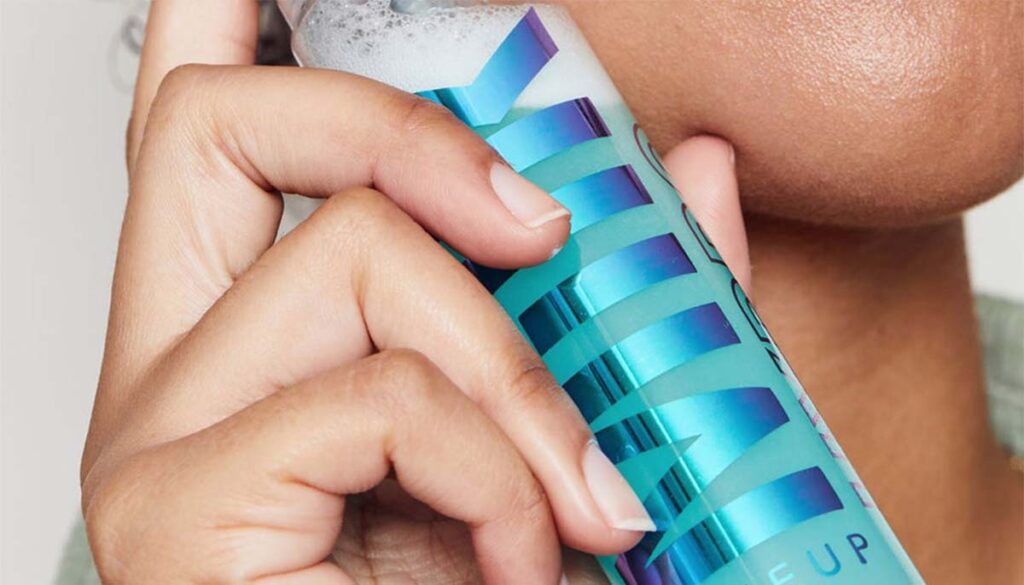 When it comes to clean lines, Milk is an all-around stand-out brand. But thanks to TikTok testimonials, this superior setting spray got the most attention in 2021. It promises a 12-hour hold and most who've tried it say this one definitely delivers. The blue agave helps it grip to your skin. Since it's a dual-phase formula, you'll need to shake it up before you use it, but once it's on, you're good to go with an all-day glow.
e.l.f. Cosmetics Poreless Putty Primer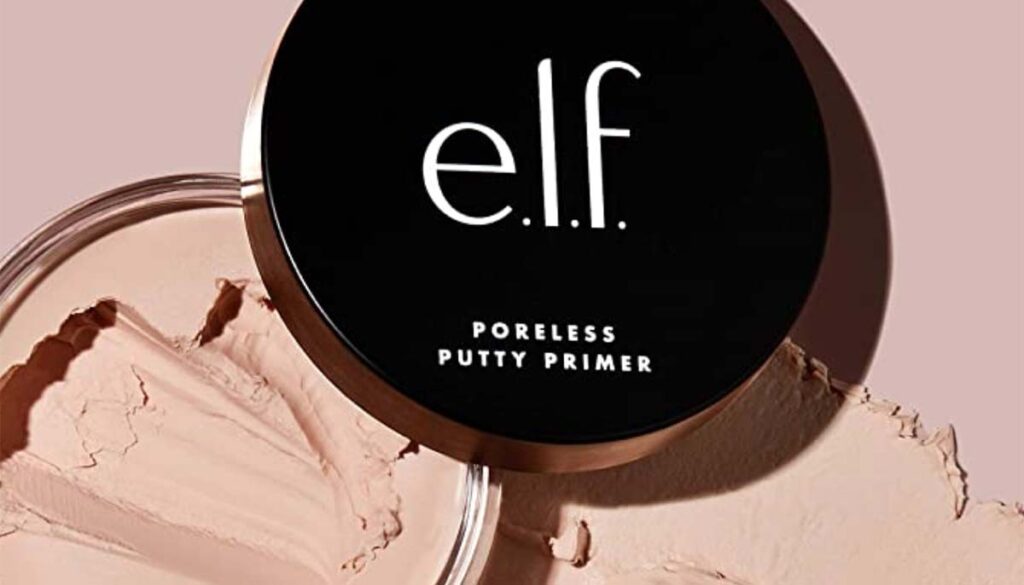 I've been dabbling in e.l.f. products for years and while I haven't tried this one yet, I've yet to find a product I don't absolutely love. This unique primer blurs pores without causing dry skin. They have other options for various skin types, but Poreless is the OG putty primer and it's been going viral for very good reason. Tiktokers who adore this product say that those who wear a full face of makeup should consider it a must-have.
Peter Thomas Roth Instant FIRMx Eye Temporary Eye Tightener
People can't stop talking about this Peter Thomas Roth wonder product. Apparently, a large chunk of that social media buzz stems from one TikToker. When Trinidad Sandoval applied Instant FIRMx Eye Temporary Eye Tightener to one under-eye bag, her 70 followers watched as it diminished within seconds. Then, naturally, the video and product went viral. Sandoval now has over 170k followers with her Peter Roth product test garnering 5.5 million likes.
Per The Cut, the brand itself has even admitted that Trinidad's video "resulted in an immediate spike in sales."
Kiss Falscara Eyelash Starter Kit
If you love false lashes but hate applying them, beauty influencers were here to help this year! This kit is not only dubbed the easiest to use, but the result is by far the most natural looking. It only takes three easy steps and if you're curious how it's done, get on TikTok right now and start exploring the many easy, breezy tutorials.
Dior Lip Glow Oil
Saying this product "blew up" in 2021 would be a definite understatement. Some of its success is undoubtedly due to Caitlin Lawson. On TikTok, she's gained quite the following thanks to her trusted beauty tutorials and product reviews. Still, even Lawson has admitted the reception for her six-second video applying Dior Lip Glow Oil in the Mahogany shade was a game-changer. It's now been viewed almost 4 million times.
NYX Bare With Me Concealer Serum
If you're curious how well a concealer/serum actually works, you're not alone. But if you want to try this TikTok favorite, you might be waiting for a hot minute. Ever since NYX Bare With Me went viral, it's been flying off the shelves. Honestly, I'd like to try it too, but it's consistently out of stock. Those who've managed to snag one say it works wonders on acne and the darkest of dark circles. They also say it's hydrating without caking. What a dream.
Revlon Oil-Absorbing Volcanic Roller
Maybe it's just me, but combining an oil blotter with a face massager seems like something we should've gotten around to already. Regardless, I'm happy it's finally here. If you have oily skin, do yourself a favor and look into this affordable, reusable, washable, face roller. Made out of volcanic stone, it instantly sucks up excess oil by natural means and feels smooth as can be on the skin.
Charlotte Tilbury's Beauty Highlighter Wand
TikTok went crazy for Madison Beer's make-up routine after she dropped her go-to's in Vogue's Beauty Secrets series in February 2021. As users began to recreate each step, most said one product stood out above the rest: Charlotte Tilbury's Beauty Highlighter Wand. It soon sold out for months.
If you want to give this viral sensation a try, apply it to the apples of your cheeks and the bridge of your nose first. According to makeup experts, what truly makes this product so special is its hybrid formula. The liquid blush and liquid highlighter all in one gives a subtle, yet standout "glowing from within" finish.
Youthforia BYO Blush Oil
Youthforia BYO blush oil is not like any blush you've ever seen before (unless you've been on TikTok recently, that is.) It starts out as a green oil that doesn't look like something meant for your face. But once you apply it to the skin, presto chango! It turns pale pink and continues to deepen in pigment over time. Best of all, it works well with every skin stone, which not all blushes can pull off. Thanks to its plant-based ingredients, it's also sleep-friendly and earth-conscious.
First Aid Beauty's KP Bump Eraser Body Scrub
For those looking for bikini line hacks, TikTok was the place to be in 2021. Wendy of @WendySkin went viral after sharing her most relied upon products for getting a close shave. And as we've learned from countless videos, the most crucial step is actually the first: exfoliation.
For its affordability and effectiveness, First Aid Beauty's KP Bump Eraser Body Scrub With ten percent AHA is said to be the best. Frankly, I'm completely obsessed with this brand. They continuously deliver on all that they promise and rival top beauty brands with ease. Wendy's video praising this FAB product collected 5.4 million likes and led to the "highest-ever weekly sales, according to First Aid Beauty.
Bolt Beauty Cleanse And Moisture Duo Home Jars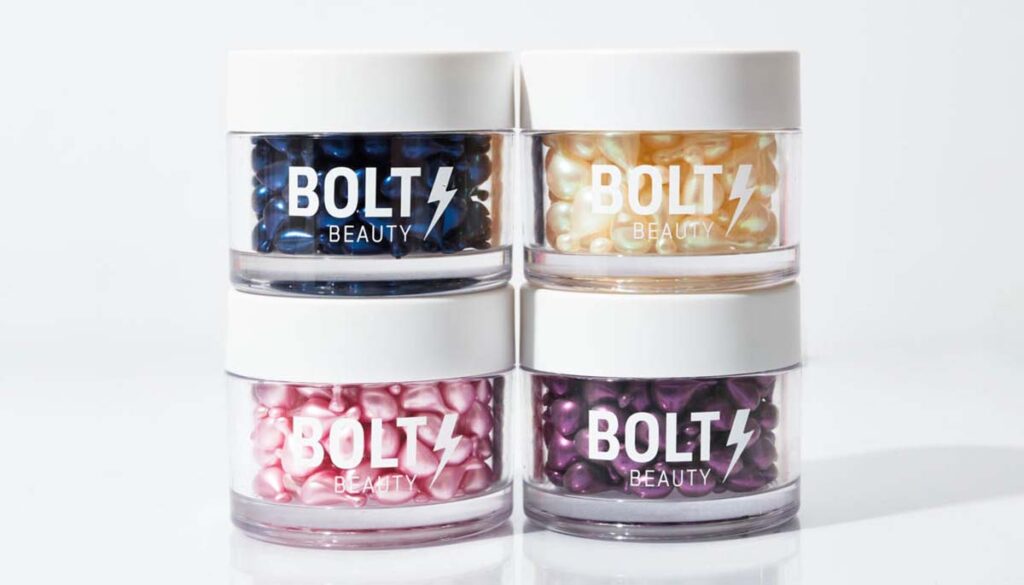 In the beauty world, capsules exploded this year. Suddenly, every brand, new and old, seemed to be selling single-use capsules full of moisturizer, retinol, Vitamin C, and whatever else we could possibly want or need. But this product soon stood in a league of its own, especially on TikTok.
Bolt Beauty certainly packaged this eco-friendly product in a social media-friendly way. But what's inside these capsules is where the magic really happens. Boasting a cleanser, two serums, and a moisturizer, these seaweed-based biodegradable capsules allow you to do your entire skincare routine in capsule form.
Urban Skin Rx Even Tone Smoothing Body Treatment
On Tiktok, the creator of Kena Skincare, Kena Tchiteya, was asked for recommendations to treat "a dark neck." Her answer? Urban Skin's Rx Even Tone Smoothing Body Treatment. And her words did not fall on deaf ears.
This beloved product targets a wide array of skin conditions, including hyperpigmentation and keratosis pilaris. Formulated with a potent mix of glycolic acid, kojic acid, niacinamide, retinol, and lactic acid, she said it's one of the only ones out there that really works. That shout-out led to a brand collaboration for Tchiteya very quickly. Of course, that comes as no surprise. Not only did the video receive over 2 million views, sales reportedly had "a 500 percent uptick in sales week-over-week."
Tower 28 Beauty ShineOn Milky Lip Jelly Gloss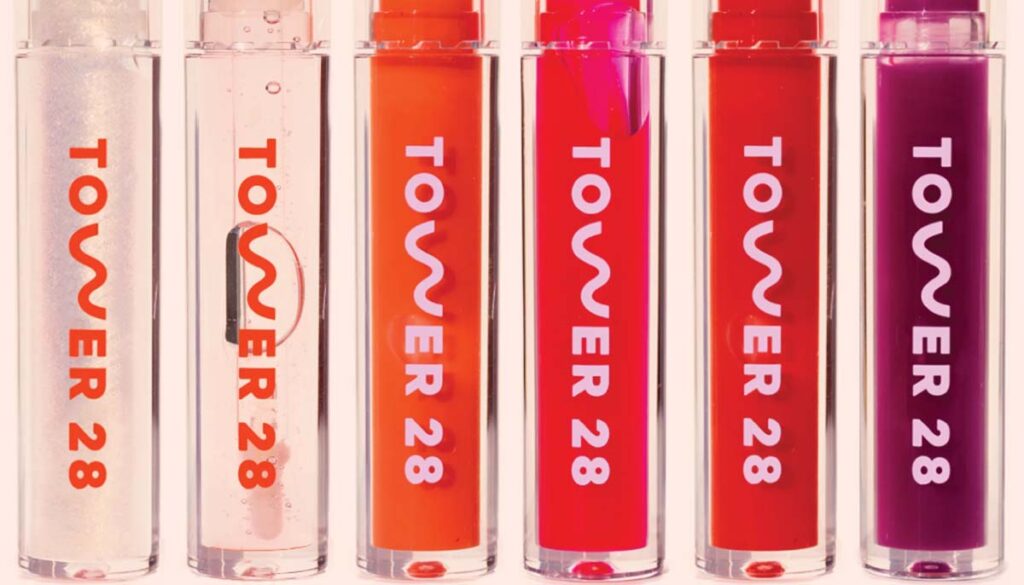 2021 was the year of Tower28's ShineOn Milk Lip Jelly. Popular TikTok Beauty and lifestyle vlogger Haley Pham showed them some love on the platform this year, which only increased their global shine. In the viral video, Pham said their Coconut shade was "just my exact lip color but better, and because it's a gloss and it's so milky, it makes them look plump. It's my holy grail." Just like that, sales on Milk Lip Jelly in Coconut increased by 340 percent. That soon proved just the beginning. One month later, Tower28 had a 700 percent increase in Milk Lip Jelly sales on their website.
L'Oréal Infallible 24HR Fresh Wear Foundation In A Powder
The more beauty bloggers compare this drugstore buy to high-end brands on TikTok, the more they've encouraged the masses to go out and try it immediately. In other words, the hype you've been hearing is well deserved. L'Oreal Infallible provides full coverage seamlessly, giving that "I'm not wearing makeup but I am" flawless look. What more could you ask for in a drugstore buy?
KVD Beauty Good Apple Skin-Perfecting Hydrating Foundation Balm
KVD Beauty's Skin-Perfecting Foundation Balm went viral shortly after Carla Del Rey tested it on her account. As the good word spread, fellow TikTokers also began to try it, noting just how surprised and impressed they really were with this product. Some even said they'd never been into KVD products before, but this lighter-than-air foundation balm made them a full believer.
Clinique Almost Lipstick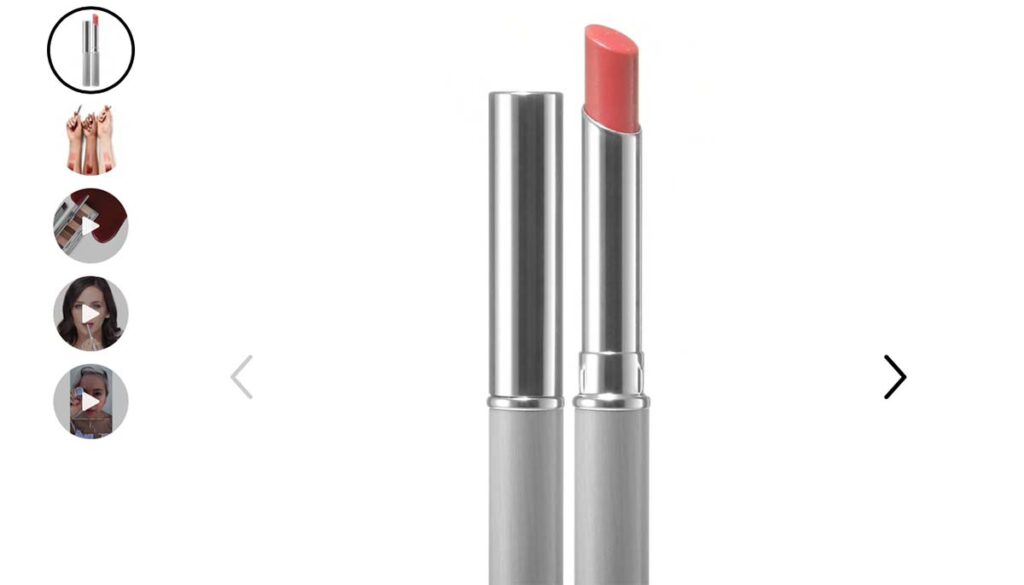 Clinique's Almost Lipstick has been around since the 1970s, but it's smackdab in the middle of a renaissance period on TikTok. The most popular shade going viral is Black Honey (loved by stars like Liv Tyler), but don't limit yourself with this line. Every color is versatile, blendable, and trend-worthy.
Glow Recipe Watermelon Glow Niacinamide Dew Drops
Months before going viral, Glow Recipe was gaining major traction in the clean beauty realm. It's star product? Dew Drops. Those on TikTok continue to rave about it as we speak. This soft pink serum is formulated with niacinamide and is said to improve the quality of your skin over time. As beauty enthusiasts began testing (and praising) the Korean brand's product, Glow Recipe had a 600 percent spike in daily sales.
CoverGirl Clean Fresh Skin Milk Foundation
Not all drugstore foundation formulas are all they're cracked up to be. But the general consensus is that Covergirl's Clean Fresh Skin Milk is all it promises and then some. Deeply hydrating, this one's formulated with aloe vera, rarely needs to be reapplied, if at all, and it evens out discolorations. It also received TikToker's seal of approval for being incredibly lightweight.
Eos Shea Better Shave Cream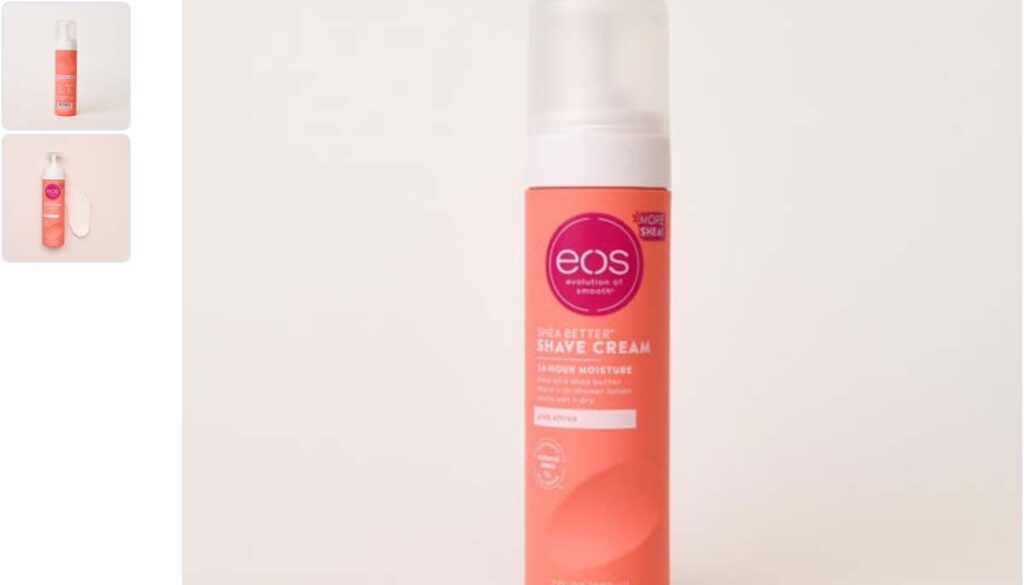 Are you prone to razor burn in those unavoidably sensitive areas? It might be time to give this creamy, non-foaming shaving cream from EOS a try. Truthfully, I go back and forth between thinking shaving cream is necessary and thinking that it isn't. But this year, the folks of TikTok helped me (and millions of other people) confirm that this is something I definitely needed.
Caudalíe Instant Detox Mask
Caudalíe has been a household name since the 90s. However, they're not denying the fact that their 2021 prowess is largely due to content creators on TikTok. As for the Instant Detox Mask, it's been particularly successful this year. Like all products from this famed french line, it purifies and brightens the skin with the power of grapeseed polyphenols. Adding to its detox power, it's rich in tons of antioxidants, clay, and caffeine. And if you have congested pores, this might be just what you're looking for.
Dyson Airwrap Complete Styler
The Dyson Airwrap has been a crowd-pleaser for quite some time, but the 2021 love the hairstyling tool has received on TikTok has taken its popularity to the viral level. No matter your hair type, it smooths, dries, and curls with minimal heat damage. And of course, TikTok offers plenty of demos on how to use it correctly.
Anastasia Beverly Hills Brow Freeze Styling Wax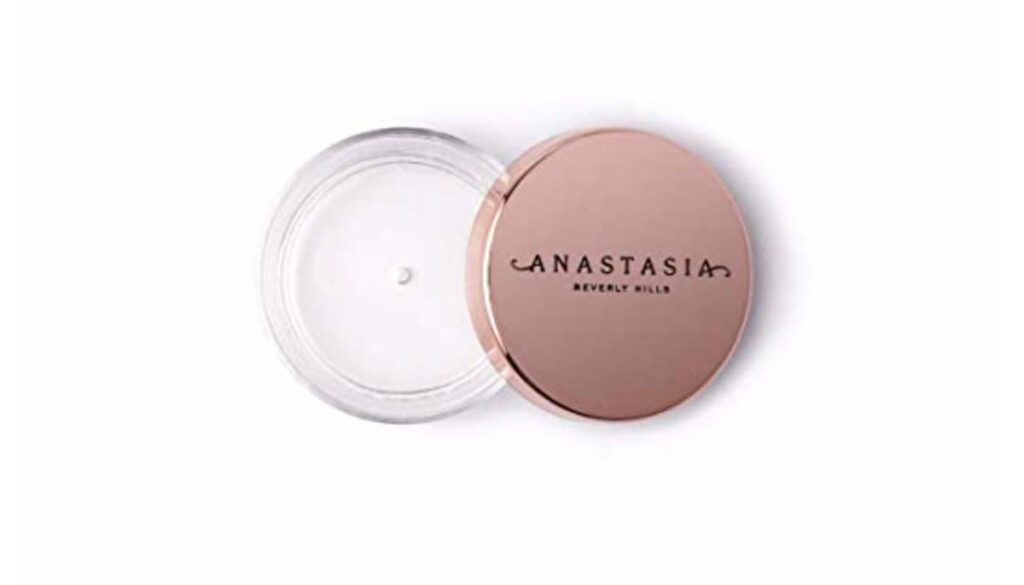 Of all the things on this list, I'd say that I probably need this one the absolute least. But the overwhelming amount of TikTok testimonials claiming it's a must-have are seriously calling my brow belief system into question. Once you see the TikTok test results, you'll probably feel similarly. In short, it's pretty impressive stuff. No matter the condition or temperament of your brows, this wax-like gel will elevate what you're working with.
Paula's Choice Skin Perfecting 2% BHA Liquid Exfoliant
Beauty editors all over the globe often swear by all things Paula's Choice. This unique exfoliating product in particular has been a long-time staple for many with "in the know" routines, but after users began hyping it up and showing their results on TikTok, this pore perfector's popularity once again skyrocketed. It's not cheap stuff, but those who try it consistently dub it "worth every penny."
Aceology's The Original Ice Globe Facial Massage Tool Set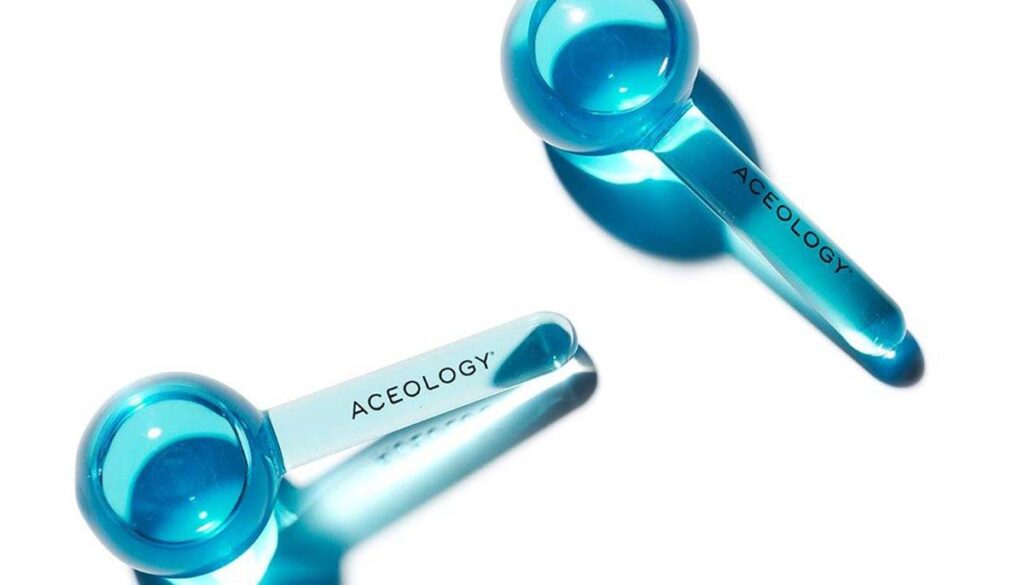 Ice globes didn't just go viral because they're great for an under-eye de-puff. As it turns out, people fell in love with (and fell asleep to) them in ASMR videos. They're also said to help with headaches. The key is to refrigerate these handy beauty tools for about 10 minutes, no more and no less. Otherwise, they might freeze and break the glass. The brand also claims they're skin stimulating, capable of temporarily reducing the appearance of pores. Those on TikTok tend to agree.
CeraVe Renewing SA Cleanser
Affordable and effective, Cerave comes highly recommended by Tik-Tok famous and non-famous dermatologists alike. The Renewing SA Cleanser proved to be the brand's star product of 2021. It contains salicylic acid, niacinamide, and ceramides. Skin specialists say they love it because it doesn't strip the skin, has no fragrance, and keeps your skin barrier intact. And if we've learned anything from beauty bloggers and influencers this year, it's that we must protect our skin barrier at all costs. Luckily, this acne wash is less than $10.