As the leaves start to change colors and the temperature begins to drop, my need for new fall boots grows stronger and stronger.
Do I already have a closet full of perfectly good shoes I can wear this fall? Yes. Do I still want a few new pairs? Of course.

Like the seasons, fall boot trends change every year. While there are a few styles that continue to stick around, new ones always seem to emerge. Remember when riding boots were all the rage back in 2012? Or how about Hunter rain boots?
Needless to say, fashion evolves. So, if you're wanting to jump on one of the boot trends this fall but don't want to spend an arm and a leg, here are some options that won't hurt your bank account.
Western Boots
I don't know if you've heard, but western boots are in. Maybe it's because so many celebrities are buying homes in Montana and Wyoming or because we all wish we were living on a ranch, but regardless, they've become very popular.

Whether you prefer knee-high boots or ankle boots, you can find a western pair that's right for you.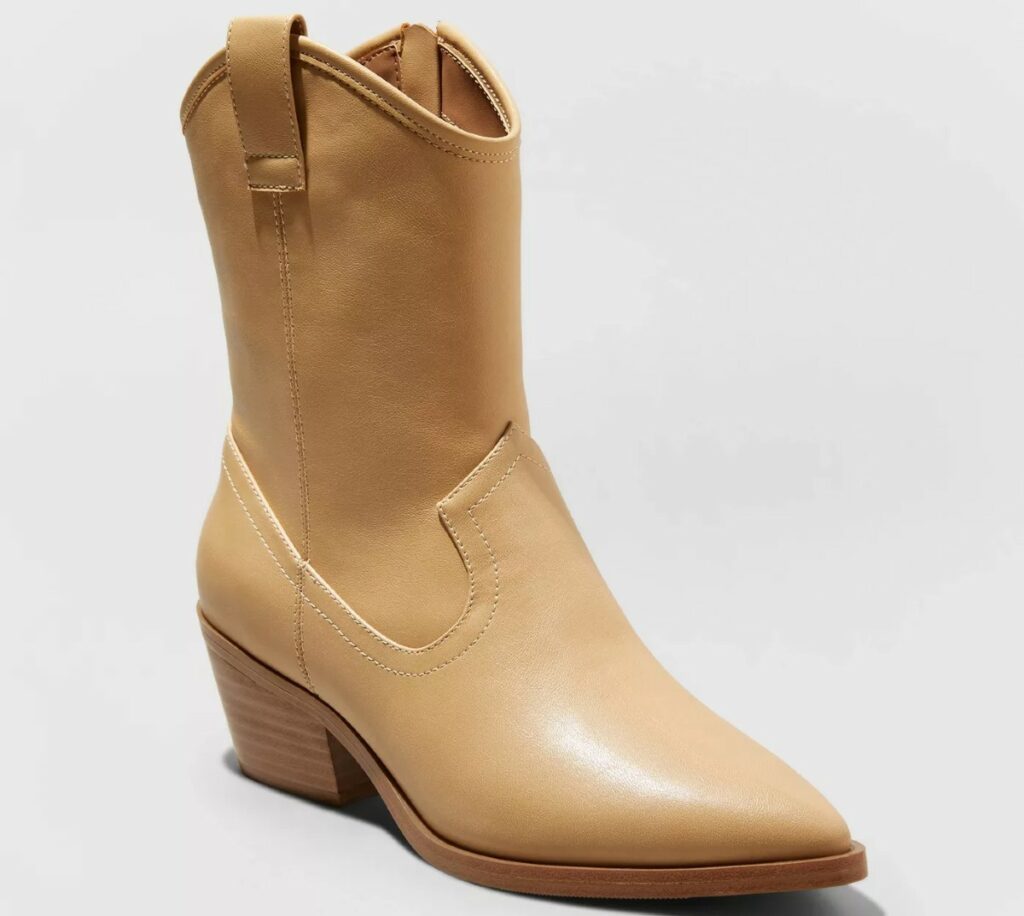 This pair from Target is just $39.99, comes in tan or brown, and hits right at the calf. For those looking for something a little bit higher, these black boots from SheIn are $53.
They can be dressed up with a cute skirt or dressed down with a pair of jeans. Simply put, you don't need to be on a ranch in Wyoming to rock these kicks.
Just Below the Knee Boots
Knee-high boots are still in style, but just below the knee boots are all the rage in 2021. Trust me, everyone from Hailey Bieber to Kendall Jenner is rocking this style.

This white pair from Nasty Gal is $55, while this black snakeskin pair from Lulus is $48. These shoes look great with a short dress and blazer or a skirt and cropped sweater.
Chelsea Boots
Do you want a simple pair of boots that goes well with any outfit? Look no further than the Chelsea boot. They're functional, they last a long time, and they're great in the rain, snow, or slush.
They also add a little bit of edge to any outfit they're paired with. I love this white pair from DSW because they're inexpensive (just $59.99!), but they also make a statement. And this pair from Target for $29.99 is a classic!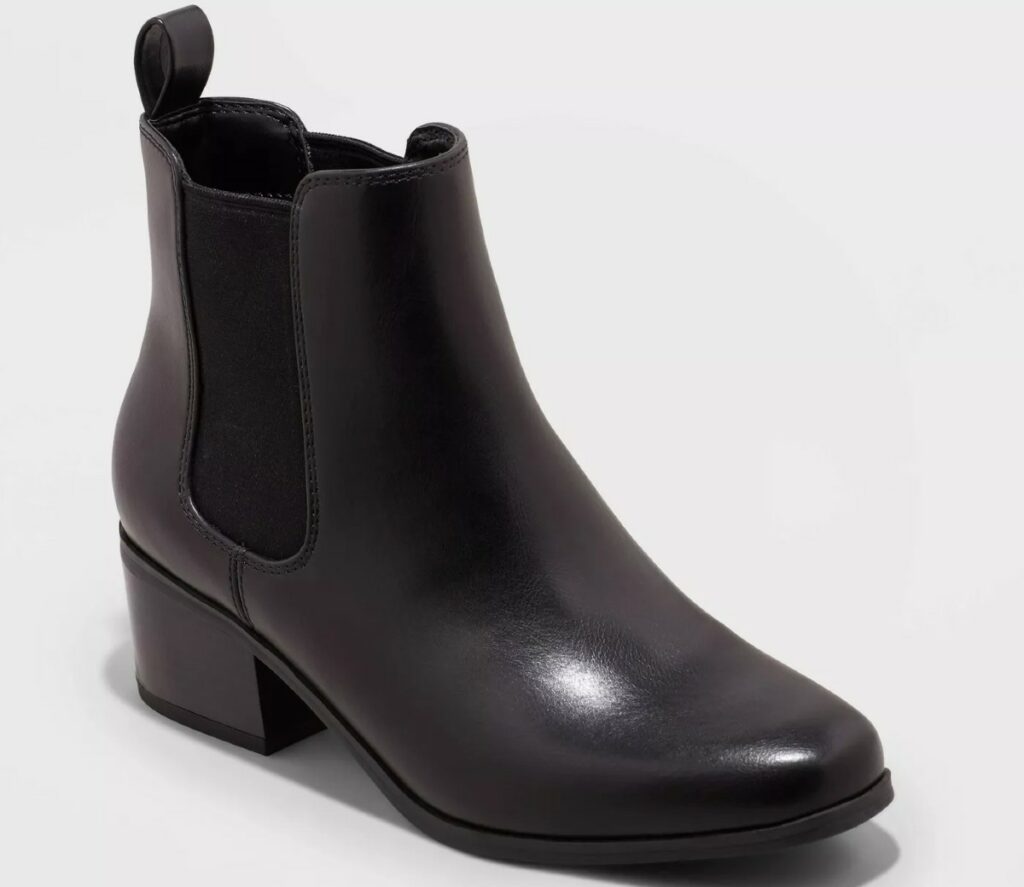 Lug Sole Boots
Lug sole boots are not for everyone, but if you're looking to get outside your comfort zone this fall, I would give them a try. They just give off "cool girl" vibes without being too in your face.
This knee-high black pair from ASOS is $63, while this nude pair from Lulus is $48. Essentially, the chunkier the sole, the edgier your outfit will look.
Block Heel Boots
And finally, the shoe that never goes out of style: the block heel boot. For those who hate wearing heels but still want to look dressed up, block heel boots are a fantastic option.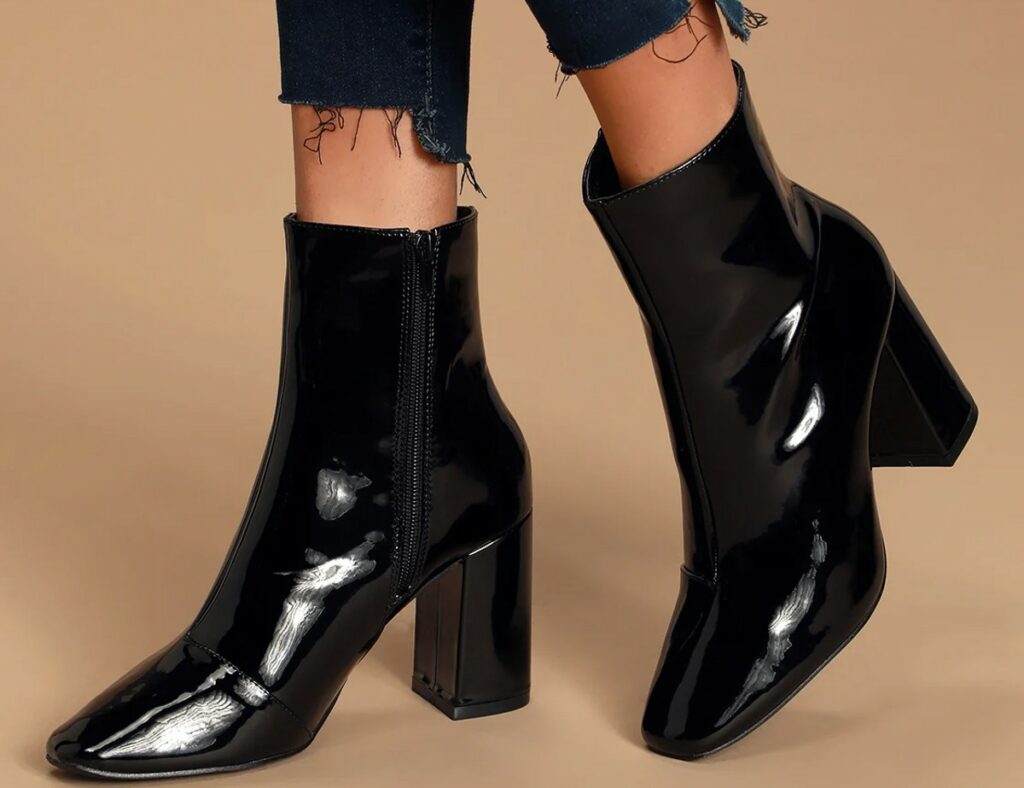 Try this black pair from Lulus for $48 or this platform pair from Target for $39.99. You can also find block heel boots at a variety of different heights and styles, depending on the occasion and what you want your comfort level to be.