Katie Holmes was spotted out in NYC recently, and it's got everyone here buzzing.
No, it's not about what she was doing, or who she was doing it with. It was about what she was wearing.
Katie was spotted on the sidewalk of New York City with her new beau, chef Emilio Vitolo. She had been spending some time with the chef — their first holiday together. Word is Katie skipped Thanksgiving with her own family in Ohio this year.
Photogs caught the Dawson's Creek star stealing a few extra smooches for the road before catching a car to head out of town. How sweet!
Okay, back to the fashion.
Katie wore some oversized straight leg jeans in a lighter wash, with some white sneakers and a black and white gingham jacket. It was that jacket that's got me asking, "What is going on right now?"
Here's the thing: this jacket is also actually a shirt. A "shacket," if you will. And no, I didn't make that up, nor did Katie. In fact, Rihanna was also spotted recently wearing a shacket while leaving the Los Angeles restaurant, Giorgio Baldi.
The concept might not be exactly new, but this trend is definitely rising in popularity. And these days, the shacket's indecisive spirit is more relevant than ever.
So, let's talk about this fashion trend. It might be time to welcome the shacket into your wardrobe this season.
In case you're unfamiliar, a shacket is essentially a slightly oversized shirt-jacket hybrid. It's blowing up Instagram feeds and dominating trendy stores right now. They look fresh and cool, whether worn undone as a jacket, or buttoned up as a shirt. They're thicker than an average shirt, but thinner than an actual heavy coat.
The perfect layering piece to make it through the seasons.
That's what makes them the absolute perfect layering piece for fall, winter, and spring. And let me tell you, I love a multi-functional piece that I can get a lot of wear out of.
Layer them over a shirt or a turtleneck for mild fall temps, or throw a heavy winter coat over to get through colder temperatures. And then, when spring arrives, throw it on over a lightweight t-shirt for that effortlessly cool look.
The best part about this trend, though, is that the shacket suits literally everyone with ease. It brings that seriously cool on-trend fashion vibe to basically anyone as we transition to the cooler weather.
There are a lot of different ways to wear this trend, from belted to button ups, oversized fits to ¾-length sleeves. Let's look at how to rock this trend.
Walton Quilted Corduroy Shirt Jacket from Madewell
This shacket is styled like a vintage men's shirt, with drop shoulders and buttons down the front. There's plenty of cool texture here, thanks to the quilting done on top of supersoft corduroy.
Cinched Waist Jacket from Eloquii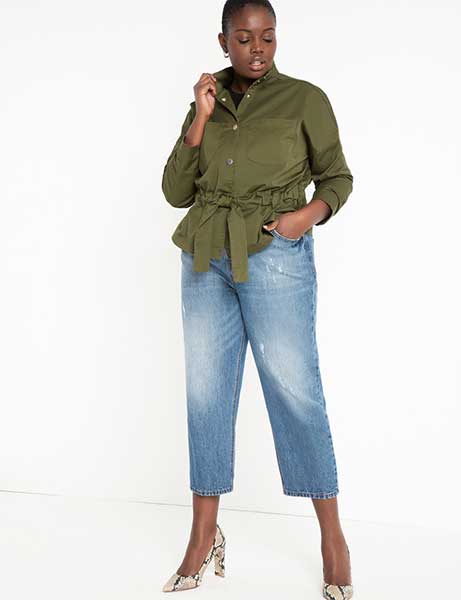 The cinched waist on this jacket is super flattering on plenty of body types, and the relaxed fit means its also comfortable. I love the olive green color, plus it also comes in a light camel.
Checked Wool-Blend Jacket from Mango
The oversized fit paired with the classic check pattern make this shacket an ultra-cool updated look. The longer length means it'll look great with leggings and mini skirts, too.
Camel Swing Shacket from Topshop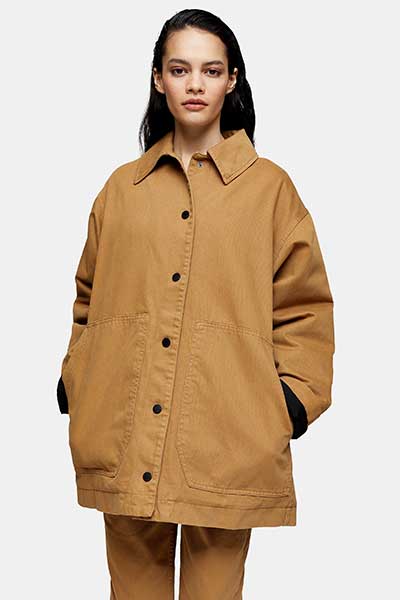 I'm living for the silhouette on this coat. Plus, look at those oversized pockets! I'm imagining myself effortlessly throwing this on to run errands, and I don't even need to bother carrying a purse.