Attention beauty gurus — Ulta Beauty shops are officially at Targets across the country.

But, before you jump in your car and rush off to your nearest Target, this Ulta/Target crossover is only happening in 52 Target locations around the country. For now.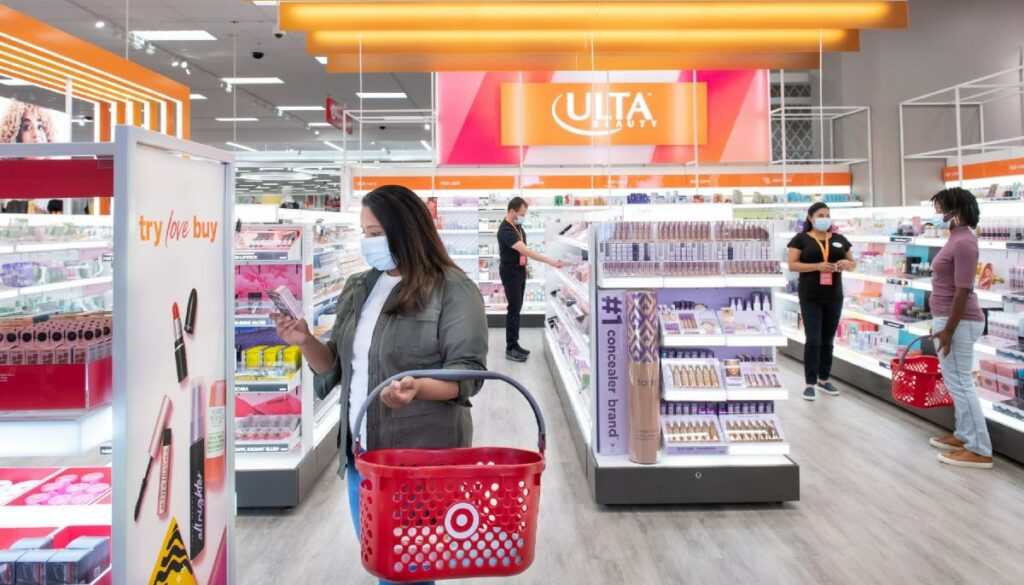 From what brands they'll be offering to where you can find them in the United States, here's everything you need to know about the mini-shops:
More Than 50 Brands Will Be Offered in Ulta Beauty at Target Shops
While Target has always had the best drugstore makeup products, they can now finally say they are home to more than 50 department store beauty brands.
I know, I can barely contain my excitement either!
Some of the beauty brands include Clinique, Urban Decay, Anastasia Beverly Hills, bareMinerals, IT Cosmetics, Tarte, MAC Cosmetics, Drybar, Morphe, TULA Skincare, and so much more.
At these Ulta Beauty at Target shops, you really do get the best of both worlds.
Hoping to Open in 800 Locations
Though the initial rollout only includes just over 50 locations, the plan is for Ulta mini-shops to be in more than 800 Target locations across the country.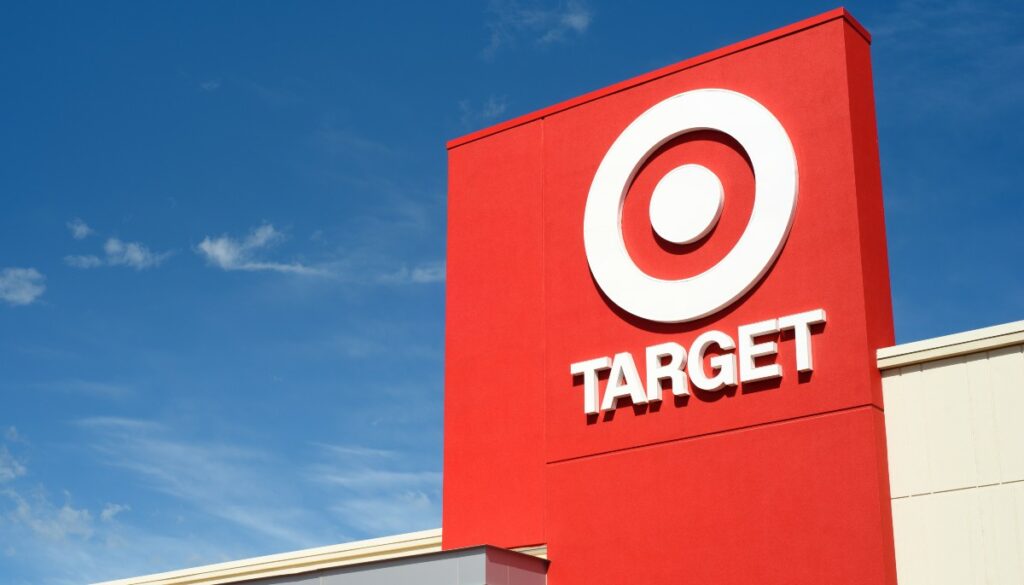 "As the retail and beauty industries continue to evolve, we take pride in being leaders that continually redefine and elevate guest experiences. Ulta Beauty at Target reflects our commitment to drive the industry forward and keep our guests meaningfully engaged," Ulta Beauty's chief operating officer, Kecia Steelman, said in a statement.

"Our dynamic teams have worked together to create a disruptive, exciting way to discover prestige beauty with a thoughtfully curated assortment and knowledgeable, approachable experts to serve as beauty gurus."
First States to Have Ulta Beauty at Target
Alright, the moment you've been waiting for — here are the states that have mini Ulta Beauty shops inside a Target store right now:
Arizona
California
Colorado
Delaware
Florida
Georgia
Illinois
Massachusetts
Maryland
Minnesota
Missouri
New York
New Jersey
Pennsylvania
Texas
Wisconsin
If you want to see the exact Target stores that have Ulta Beauty shops in your state, make sure to check out the website.
And, if you don't see your state on the list above, it may be included in the handful of states that will be getting Ulta Beauty shops in the very near future!
What Will the Ulta Mini Shops Look Like?
You may be asking yourself, "What will these Ulta shops look like?" And you know what, that's a great question!

Each shop will be roughly 1,000 square feet and be located near the already established makeup/skincare/haircare section of each Target. This means you can grab your favorite drugstore mascara and shop your favorite high-end foundation all at one time!
Oh, and also stock up on food, clothes, books, and random dollar-section finds. Just another day at Target, right!?
"Ulta Beauty at Target is unmatched in the industry, bringing guests the opportunity to discover new prestige brands while they shop Target's incredible beauty assortment," Target's executive vice president and chief growth officer, Christina Hennington, said.

"This unique partnership is another way we continue to elevate the guest experience across our multi-category business to drive traffic and preference as we meet guests' needs in innovative ways."

She continued, "With two powerhouse retailers, our collective brand love, loyalty, and omnichannel expertise will inspire guests and raise the bar for the beauty shopping experience."
First Announced in November 2020
Ulta Beauty and Target announced their partnership all the way back in November 2020. While both companies have had great success on their own, they each felt like coming together would be very beneficial for their overall growth and brand awareness.
"This is more about new shopping occasions that we can capture. Beauty in our home format is a deep immersive experience. They learn, discover, shop and maybe spend time on services," Ulta's CEO, Mary Dillon, said at the time.

Most people already spend way more money than they intend to when they walk into Target, so there's no question that number will spike with Ulta shops in Targets. Happy shopping, everyone!