When it comes to dressing for winter weather, it can be hard to keep up. New trends are popping up left and right, and it seems like everyone is staying warm with something new. But we'll let you in on a secret, a lot of those trendy clothes just end up in the trash. Believe it or not, clothes seriously junk up our landfills, and even landfills abroad that take our donations. Too much fast fashion just ends up in the trash! Luckily, it's super easy to shop for winter sustainably. Don't know where to start? We'll teach you how to shop for a new and sustainable winter wardrobe! You can even do it affordably too.
Coats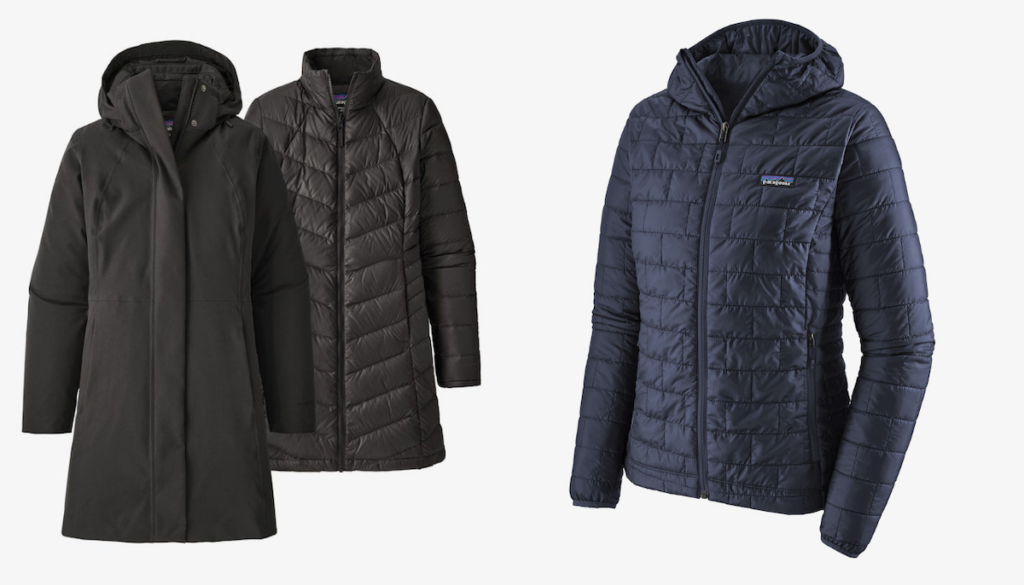 Let's start with coats. A good coat is essential for winter, and it'll be the most expensive thing you'll have to buy for the cold weather. Thankfully, if you get a quality coat, you won't have to worry about replacing it for at least a few years! Another trick is finding a store like REI or an outdoor outfitter that has an extended return policy for members. That coat might be able to hold up to December chills but come February, you'll definitely want a place that accepts returns if it isn't warm enough.
Unlike other items we'll mention on the list, winter coats are definitely something you want to buy new. Second-hand coats can be sustainable, but they'll end up back in the thrift store, or worse, the landfill, a whole lot sooner than a new coat.
Here are some of our favorite sustainable winter coat brands to add to your wardrobe:
A quality coat makes all the difference, and these brands offer plenty of stylish options that stand up to even the coldest winters.
Winter Boots
Looking for new winter boots is always fun, and you can definitely find a pair or two worth investing in. We will warn you though– they don't stay clean! Snow and dirt really do a number on some boots. So instead of dropping some serious coin on a new pair of boots this winter, check out your local second-hand sporting goods stores. These stores are full of mud and snow boots that you won't mind getting dirty.
Some stores you can go to for sustainable winter shoes in your wardrobe are Play It Again Sports, Mountain Equipment Recyclers, and Sideline Swap. You can also use apps like Poshmark, Mercari, and Facebook Marketplace if you don't have a second-hand sporting goods store near you. Of course, you can always check out Goodwill and other consignment stores, but it's a little harder to find boots there.
For the folks that want to treat themselves to a new pair, the following sustainable brands make quality boots that'll outlast the winter:
Whether you buy your boots new or used, they'll keep your toes warm and dry all winter. Thankfully, winter boots are one of the few clothing items that are still built to last.
Basics
Now that you've got your outwear down, let's talk basics. When you live somewhere that has funky weather like Colorado or Wyoming, you know just how important layers are in the winter. The folks around the Great Lakes probably know how to layer even better than the mountain regions do! Whatever the condition, layering up is one of the smartest ways to stay warm. You don't need to run to Walmart to get your basics though!
The solution is pretty simple: thrift, thrift, thrift. Every year, thrift stores get inundated with basic long sleeves and leggings whenever people do their annual closet purges. Apparently, those basics don't spark as much joy as they used to.
We recommend starting local before heading to chain stores like Goodwill and Salvation Army. Not only are you shopping sustainably, but you're supporting your local community too! That's a sustainable winter wardrobe shopping trip you can really feel good about.
These are some helpful videos on how to layer comfortably and fashionably for winter so you don't end up looking like Ralphie's little brother from A Christmas Story:
Hats, Gloves, Socks, Etc.
Just like a lot of the other items we've mentioned, winter accessories are another time when quality trumps quantity in terms of sustainability. Instead of spending $10 here and there all winter long buying winter accessories at fast fashion stores, find some good wool pieces. They'll be warmer, and they won't rip in the wash! We all know how bad those beanies and socks can get after a long day. To find high-quality wool pieces that won't break the bank, check out outdoor outfitters, athletic clothing stores, and even some thrift stores.
We'll admit that thrifted winter accessories aren't always the most sanitary, but that's nothing a good soak can't fix. Check out TheNotoriousKia's video on cleaning and disinfecting thrift store clothing.
For new sustainable winter wardrobe accessories, these are the best options:
Socks for all terrains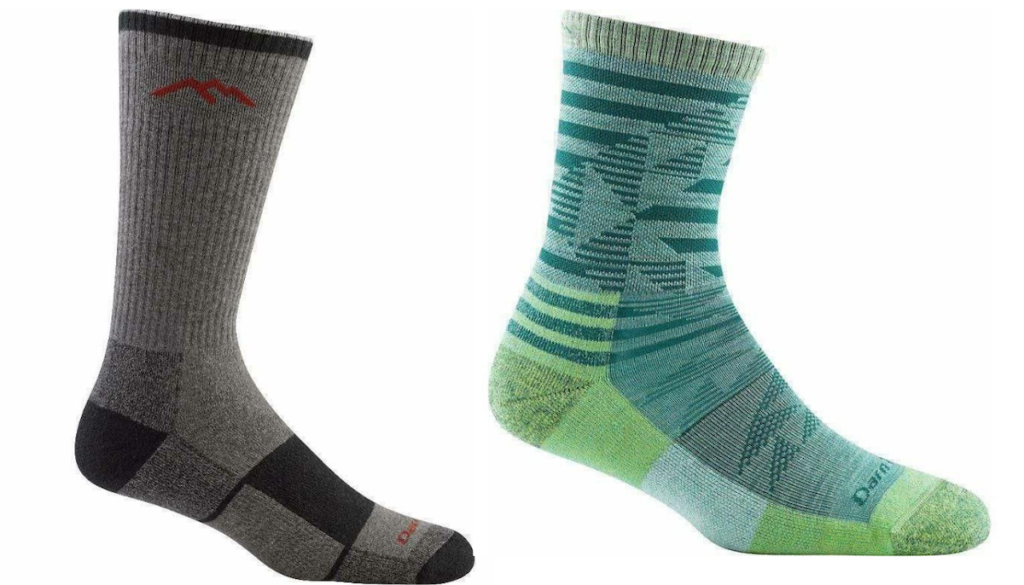 Hats for every melon
Warm wool gloves
Don't worry if you're allergic to wool, there are other options out there that'll keep you warm too. Check out these sustainable vegan accessories.
Pants
Finding the right pants for winter is tricky sometimes. There's a whole lot to consider. You don't want to be too warn, but you also don't want to freeze your buns off! Well, we've got great news for you. REI has an entire selection of winter pants that are both sustainable and cheaper than their retail options. REI Co-op is an absolute lifesaver when it comes to winter pants. With over 400 options, you're bound to find a few pairs that won't wear for years.
For even more affordable winter pants, we're going back to the second-hand sporting goods store. They have ski pants, hiking pants, and fleece leggings galore. They may have some wear and tear, but you know after watching all those layering videos that it's really the base that matters. If you can't find comfortable pants at second-hand stores, here are some sustainable brands that make awesome winter pants:
A lot of the other brands we mentioned like prAna and Smartwool make high-quality pants too. Your sustainable options are endless!
What To Do With Your Old Winter Clothes
With all these tips and tricks on how to shop for winter sustainably, you might still be wondering what to do with all those winter clothes that don't fit anymore.
Before you rush off to Goodwill, start local. We know, we know, we sound like we're beating a dead horse, but it's important! Thrift stores usually have a pretty steady supply of donations, but local charity and consignment shops often struggle to stay open. Plus, many of them partner with community shelters and outreach programs to make sure the clothes don't wind up in the trash. Thrift chains cannot say the same!

Some items might be too far gone to donate- or so you think. Just post about it on Facebook marketplace or a neighborhood app like Nextdoor. Somebody out there just might want all those t-shirts and sweaters! You can even reach out to local animal shelters to see if they're in need of anything. Shelters sometimes repurpose old clothes into beds and blankets for the animals. It isn't super common, but with a quick Google, you can find animal charities like BornFreeUSA that host clothing drives just for animals in need.
Who knew winter shopping could be so simple and sustainable?