I don't know about you, but I'm so over messy buns and severe center parts. If you are longing to change up your locks, why not try one of these glamorous–and unexpected–hairstyles from bygone eras?
Classic Chignon
The chignon (pronounced "shin-yon") is a deceptively elegant hairstyle. Marrying the ease of a low pony with the poise of a ballerina bun, it manages to look chic and polished without taking any more effort than a messy updo.
A chignon sweeps the hair back from the face and then twists it into either a simple bun or a sleek swoop. Depending on your personal style, you can leave wavy pieces loose to frame your face or keep everything tamed. The chignon is Duchess Meghan's go-to hairstyle, and taking style tips from her is always a good move. She often opts for a center part with shorter locks to frame her face, plus a little extra volume at the crown to keep the style from looking too flat.
Femme Fatale
Forget beachy waves. This style is much sleeker and more intentional, framing your face with soft curves. Actress Veronica Lake wore this signature style in the 1940s, but you don't need to have long hair to pull it off. Because you'll be using curlers, though, this style works best with hair that is at least a little past shoulder length.
Femme fatale waves start with a side part. Trace a line with your comb up from the arch of your eyebrow to find the perfect part. The wave pattern uses larger foam rollers for the back and sides, then smaller rollers or pin curls for the front section. Once the curls are set (usually overnight), they need to be brushed out until you get those sultry waves.
Victory Rolls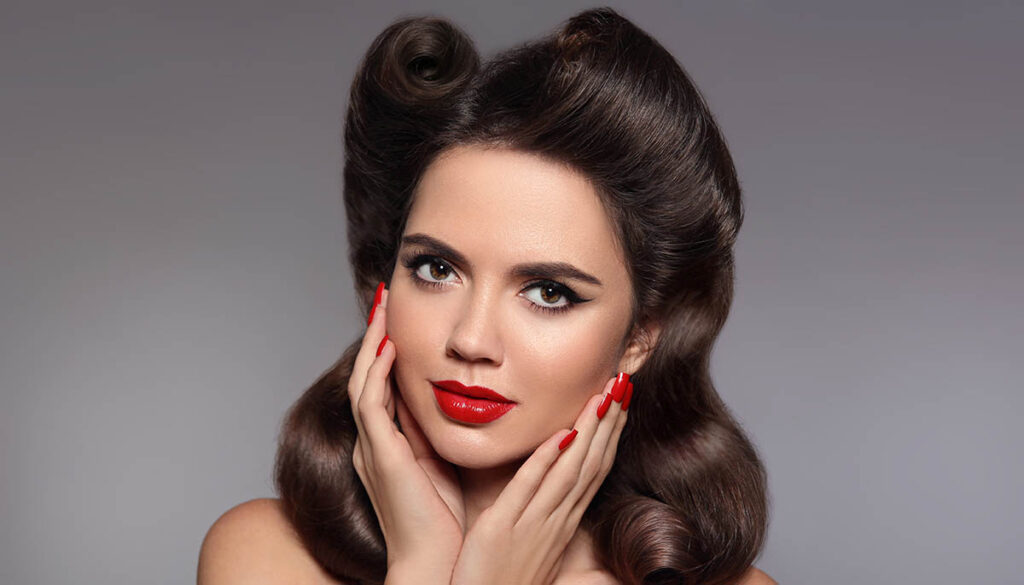 Victory rolls start with a similar foundation to the Veronica Lake femme fatale style above. This vintage look features soft curls that kiss your shoulders and high, dramatic swirls of hair that add tons of drama. You'll need the same tools as the style above, as well as lots of bobby pins, a curling iron, and a dab of pomade. If you're headed out in the evening or just feeling fancy, tucking a flower behind one of the rolls is a popular choice.
Section off the top part of your hair and then curl and brush out the bottom. Part your hair however you prefer in the front and then sweep and curl one side up and away from your face. If you're having trouble getting the height you want, you can hold the lock up and tease the back of it and use a little hairspray.
Once you've wrapped the curl around your fingers and gotten into position, slide a bobby pin or two so that they can't be seen from the front. Repeat on the other side, tweak as needed, and use another spritz of hairspray to keep everything in place. If you have a lot of flyaways, use a dab of pomade to smooth them down.
Gibson Girl
Most people tend to look toward the 20th century for historical hairstyles, but there is so much more inspiration to be found in earlier eras. While you might not want to delve into the hair horns or wimples of the Middle Ages, the Gibson Girl hairstyle from the Edwardian era can be adapted into a modern updo.
This elegant, sweetly old-fashioned hairstyle is surprisingly easy to achieve if you have long hair. It's a good idea to get some texture in your hair–brushed out curls or braids, or at least hair that hasn't been freshly washed. Dry shampoo is your friend for this bouffant updo! The style teases and sweeps your hair back from your face for maximum volume. You'll then brush the rest of your hair up to the top of your head and then coil it into a bun. Leaving loose pieces around your face–or even a longer curl at the back–can make the style feel less structured.
During the Edwardian era, women would use false hair or "hair rats"–essentially, an old stocking stuffed with cast-off hair and tied into a donut shape. You can do this style with a little less volume by only using your natural teased tresses, though.
Marcel Waves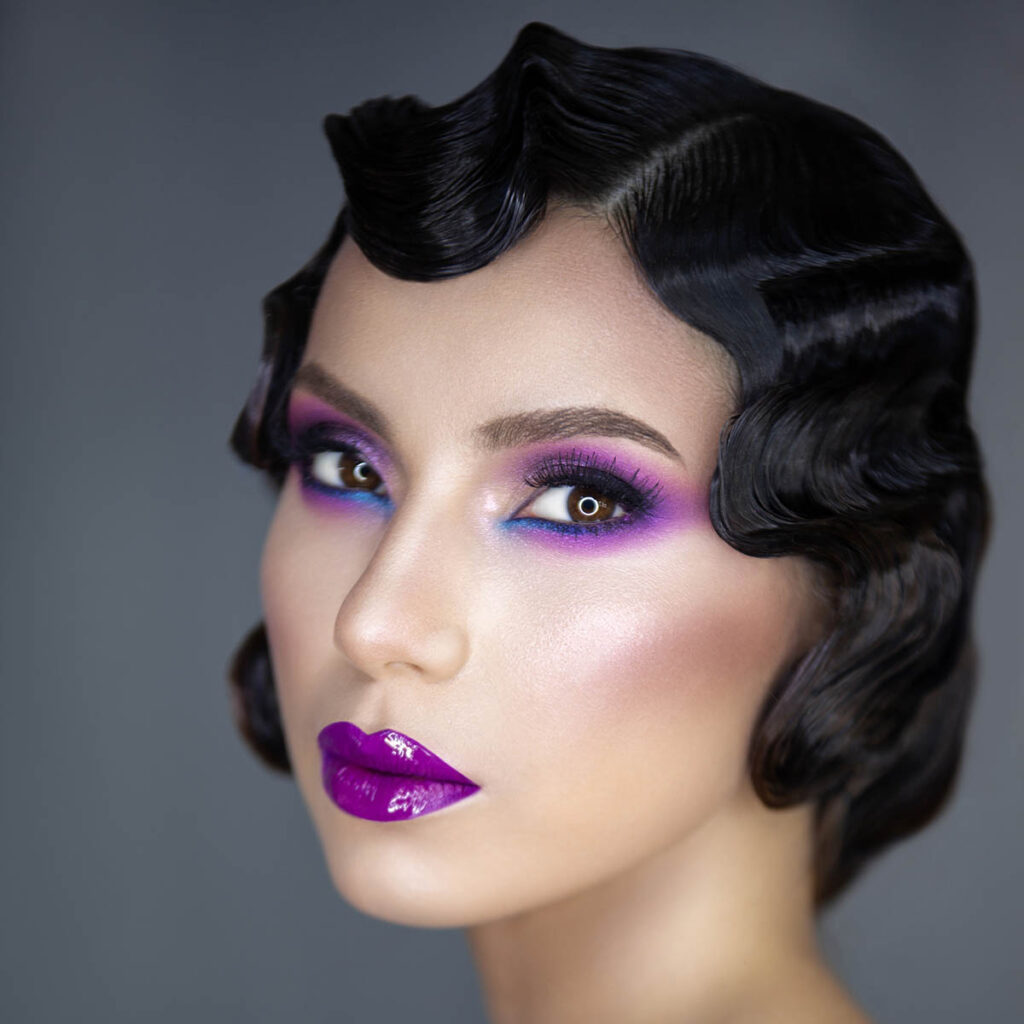 Marcel waves–also called finger waves–is a bold style that became popular in the 20s when women cut their hair short. What I love about this style is that it works for a wide variety of hair textures, and it's one of the few historical glamorous styles that is designed for short hair. You can fake this look if you have long hair by pinning it up at the back.
The Marcel wave usually starts with a deep side part. This is a style that requires a lot of practice–and trial and error. The best way to get those perfect little waves is with a very small-barreled curling iron. We're talking a half-inch in diameter. Another method is to use your fingers to sculpt the waves and then clip them in place while they set.
Viking Braids
Thanks to the show Vikings, the fierce, complicated braided styles of the 8th and 9th centuries have made a surprising comeback. If you're looking for an edgier style, then a braided fauxhawk could be amazing. You'll need long hair–or at least shoulder-length hair and extensions–to make it work. Another key is adding as much texture as possible before you start braiding. You can achieve that with a teasing comb or even a crimping iron, plus lots of dry shampoo and hairspray.
Separate the top section of your hair from the bottom, and then French braid it. The trick is to keep the braid somewhat loose so that you can tug on the loops for added height. For extra drama, add two thin braids in the lower section to frame your face. You don't have to get as fancy as the image above to still get that Viking edge.
The Diana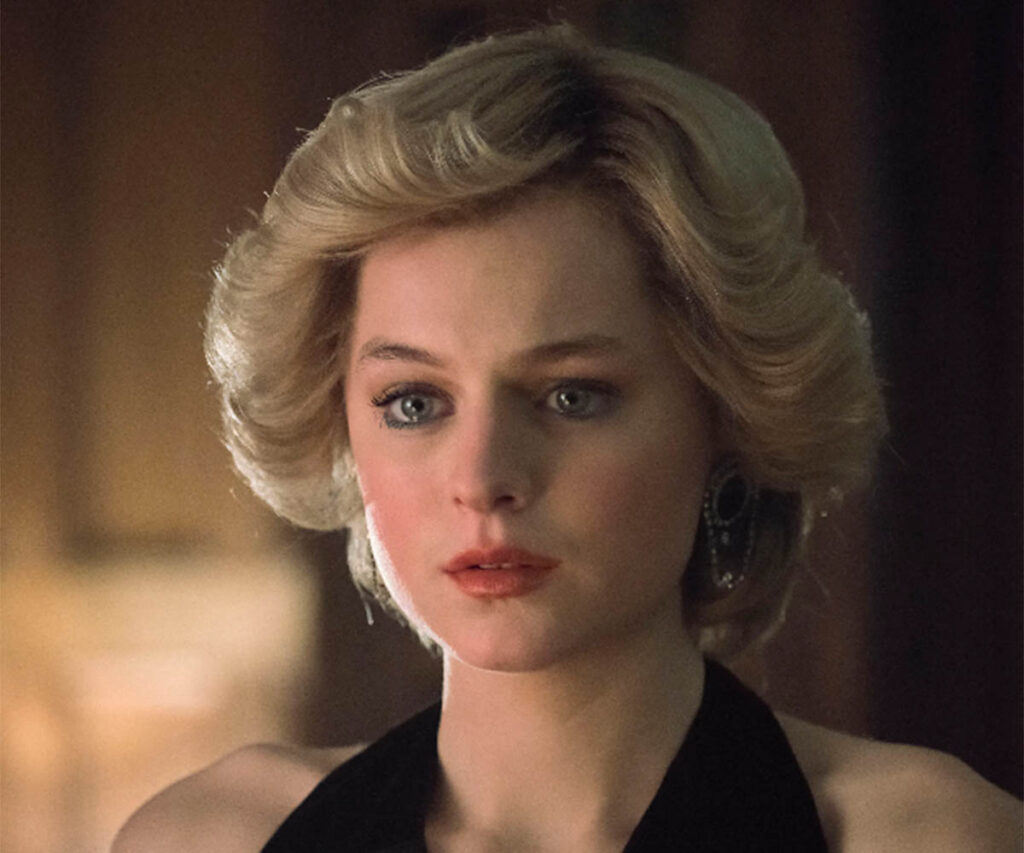 Princess Diana's hairstyle is going to make a comeback. After seeing how flattering the feathered bowl cut looks on Kristen Stewart and Emma Corrin, I can see this style becoming a lot more popular. You'll need the right haircut to pull this off, but if you've got a shaggy, layered bob with bangs and a little determination, you can do it.
Grab some hairspray, a round brush, and a hairdryer. Sweep your bangs to the side and blowdry them up and away from your face. Repeat the same motion on either side of your face to create the iconic feathered look of this hairstyle. A tiara is totally optional.
Embellished Parts
Over the past few years, a handful of bold Hollywood stars have sported embellished parts on the red carpet. While this look hasn't gone completely mainstream, it could be an exciting and glamorous choice the next time you need to dress up. Part your hair as you normally would. Then get creative!
In 2020, Charlize Theron wore her hair in a sleek, center-parted style with a Tiffany bracelet attached to a tiny, almost invisible French braid along her part. At the Oscars that year, Lucy Boynton styled her wavy blonde bob with a center part adorned with half-round pearls.
A note on this type of hairstyle: In some cultures, embellishing your hair is a meaningful tradition. For example, a maang tikka is often worn by South Asian brides, while West African Fulani braids sometimes include beads, chains, charms, or shells woven into the center part. Tread lightly if you want to try out one of these styles without sharing their cultural heritage.
Pre-Raphaelite Tresses
The Pre-Raphaelite art movement in the mid-1800s often featured models with dramatic, wavy hair that flowed down their backs–or even to their feet! While most modern folks don't have hair quite that long, you can achieve a similar style without too much effort. As long as your hair is long enough to put into braids, you can pull off this look.
While your hair is damp, part it in the middle and then French braid pigtails away from your face. Keep the braids nice and snug, and continue braiding until you've completely run out of hair. Let it dry naturally, and then unbraid your hair. Then brush it out until you've got mildly frizzy waves with lots of volume. You can wear your hair down or take a lock on either side of your face, twist it once very loosely away from your forehead, and then pin it back.
Audrey Hepburn Pixie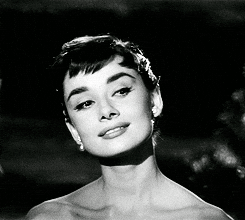 Audrey Hepburn remains an icon of timeless elegance to this day. Her iconic pixie cut, with its long, side-swept bangs, has never totally gone out of style. Paired with bold eyebrows and a red lip, this style adds effortless chic and is surprisingly flattering on a variety of face shapes.
Blowdry your hair to give it some lift and sweep your bangs forward and to the side. A good quality pomade can help give you the texture and hold to keep your pixie from falling flat. The good news is that you don't necessarily have to cut your hair super short; Audrey Hepburn often wore her hair a little longer and pinned it up while maintaining the dramatic bangs.