It may not feel like it is based on the temperature outside, but fall is on its way. We can officially pack away our swimsuits, shorts, and tank tops and finally say hello to jackets, sweaters, and boots.
But, while there are certain fall staples that never seem to go out of style, fall fashion does change from year to year. What was popular and in style last year may not be what's in style this year. Just like the seasons, fashion continues to evolve.
So, if you're looking to spice up your wardrobe this fall and want to know what's currently on-trend, here are some essentials to pick up.
Wide Leg Jeans
I don't know if you've heard, but skinny jeans are out. Well, at least according to Gen-Z. Now, this doesn't mean you should burn all your skinny jeans (I still wear mine), but it may be a good time to expand your jeans boundaries.

You're probably going to be wearing a lot of pants throughout the fall, so invest in a pair of wide-leg jeans you can wear with lots of different options. This pair from Zara is a great option (and under $50), as are these Levi's.
Loafers
Boots will never go out of style in the fall, but may I suggest snagging a pair of loafers?
Not only will they keep your feet warm when it's cold outside — which is a must — but they can be dressed up or dressed down. Loafers are also a great shoe to have if you go into an office every day, as they're both comfortable and chic.

This Franco Sarto pair from ASOS would look great with jeans, trousers, a dress, or a skirt. But, if you want to have more fun with your loafers, you could always go for this green pair from Sam Edelman.
Faux Leather Pants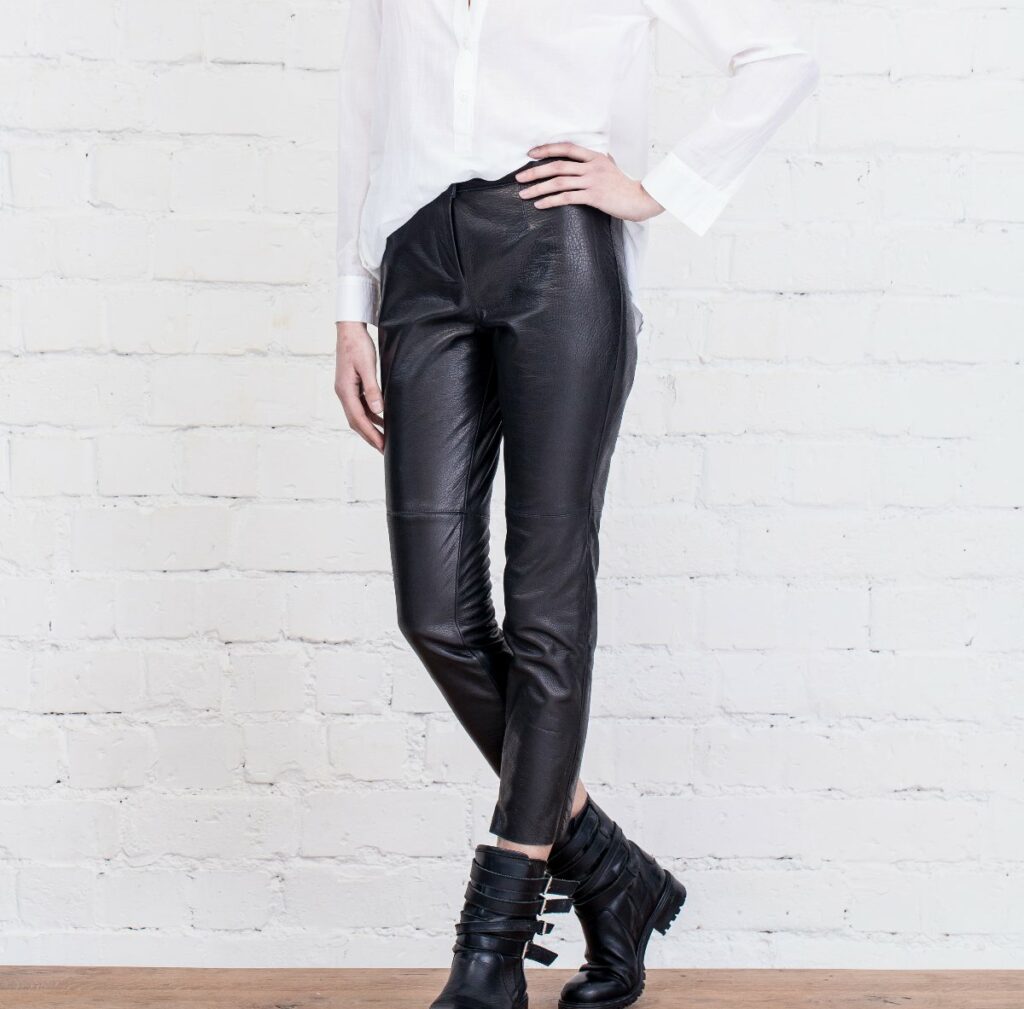 Leather was out of style for a little bit, but now it is officially back in. Well, faux leather, to be specific. While people have been wearing leather dresses and skirts for a while now, there's certainly been a resurgence in the leather pants department.
They can instantly "edge up" an outfit, but they can also be very casual and comfortable. You can wear leather pants with heels and a fun top, or with sneakers and a t-shirt. It's actually a very versatile piece to have in your closet.
Jogger Set
Since the pandemic began almost two years ago (if you can even believe it), everyone and their mothers have embraced athleisure wear.
While it may seem like something you can only wear inside your home, the truth is more and more people are wearing jogger sets to run errands, shop with friends, or even go out to lunch. Plus, another wonderful thing about jogger sets is you can find them at a number of different price points.
High Top Sneakers
Last, but certainly not least, is a pair of high-top sneakers. You're probably not going to be able to wear your cute sandals in the fall, but it's also a little too early to pull out your heavy-duty boots, so it's smart to have a pair of shoes you can wear no matter the temperature.
And, while any pair of sneakers are great for fall, there's something especially fun about a high-top sneaker. They're also a great shoe to wear with jogger sets and faux leather pants!
The Nike Blazer Mid '77 is a solid option, but if you're looking for something a little less expensive, go for these white Vans. Happy shopping, folks!