Do you change up your hair color when you update your seasonal wardrobe? If not, maybe it's time to start!
Summer is a season for sun-kissed locks and beachy waves. But a style that looks fabulous with sundresses and tanktops might not match the vibe of sweaters and flannel. Luckily, there's plenty of autumn hair inspo to give you–and your hairdresser– some ideas about how to freshen up your color.
Read More: Fall Wardrobe Essentials You Need To Have In Your Closet
Fall Color for Everyone
What's more important than following the latest hair color trends for fall? Following the trend that works with your skin tone and hair! Although I would dearly love to go auburn for autumn, it's just not a great choice to flatter my complexion. Dark chocolate or roasted chestnut brown works for me–but might be too heavy for a natural blonde.
If you're not sure what colors look good on you–or if you're thinking about going more than three shades lighter or darker, please don't reach for a boxed dye. It's time to book an appointment with a professional colorist.
Here are some of the hottest shades for fall to inspire you!
Toffee
This warm color is a great compromise between blonde and brown. It can warm up paler shades as lowlights and add a candlelit glow to darker hair as highlights. Toffee looks fantastic as balayage in longer locks, adding warmth and dimension by getting gradually lighter toward the ends.
What I really love about this color is that it works for almost anyone. If you have olive skin or a complexion with a yellow undertone, however, you might want to be wary of this warm golden brown.
Honey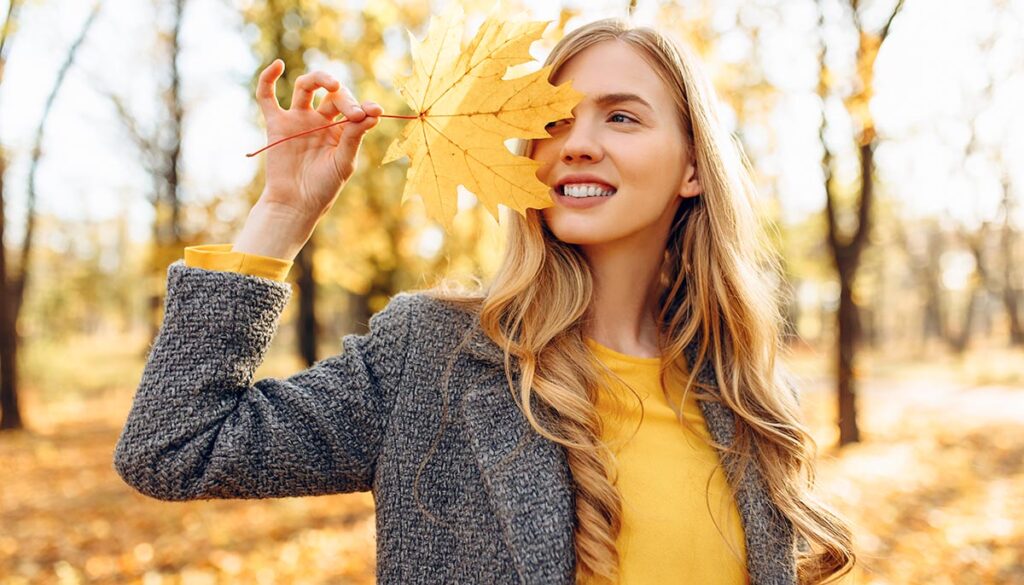 Bleachy, beachy hair is so last season. It's time to warm up with a darker blonde like honey instead. As the days grow shorter and the nights colder, this color offers a more natural blonde. Paired with earth tones like brown and hunter green, you'll get that bonfire glow all season long.
If you have naturally dark hair, a few glints of honey highlights can be a gamechanger–especially on days when it's overcast and a bit gloomy. 90s-style chunky highlights that frame your face are also on-trend.
Cinnamon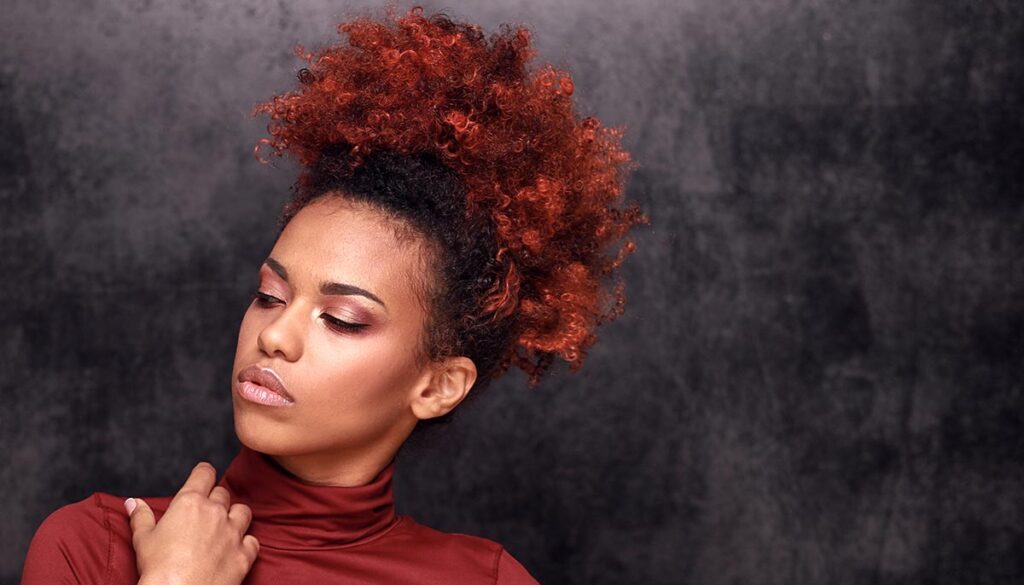 If you're wondering whether all of these colors are named after food… you're not wrong. Cinnamon is another fantastic shade for autumn, spicing up brown locks with a wallop of red. Less orangey than copper, cinnamon is a deeper red that blends effortlessly into brown. Glossy auburn hair that reflects the changing foliage of fall–what more could you want?
Actually, you'll want a color-protecting shampoo if you decide to go red or auburn. You might even opt for a conditioner that deposits a small amount of color every time you wash. Red fades faster than any other hair color, so protect your investment!
Coffee and Chocolate
Dark, rich browns are flattering on a wide variety of skin tones. You can keep things from looking too heavy with a little balayage, creating dimension with warm highlights.
The "oops, I forgot to get my roots touched up!" look is also still in for fall, although consider swapping the platinum blonde for a warmer shade. Dark brown roots that contrast with blonde hair can make a statement–but make sure that your colorist blends the color so that you don't end up with a hard line.
Pumpkin Blonde
How bold are you feeling, friend? Because I predict that "pumpkin blonde" will be having a moment this year thanks to Kristen Stewart's radical new hair color. While promoting the upcoming film Spencer, where she plays Princess Diana, the actress stepped out with a peppy, ginger-tinted blonde.
Unlike strawberry blonde, with its pinky-red undertones, pumpkin blonde embraces a hint of orange. It's not for everyone–on me, it would look like a bleaching accident–but hey: it's just hair. If you don't like how it turns out, you can always dye it again.
Does It Have to Be Permanent?
If you're worried about damaging your hair with permanent dye, rest assured that there are tons of options on the market for semipermanent and demi-permanent hair colors. You can try out an autumn hue for just a few shampoos with a color glaze or tint your lighter locks with a color-depositing conditioner.
Biolage ColorBalm is a good option for both natural shades and a dreamy purple that becomes a bold violet on blondes and a regal aubergine on brunettes. Just remember that the darker your hair is, the more subtle your results will be–and vice-versa.
You can also opt for a glaze that lasts six to eight shampoos or a semipermanent boxed color that'll wash out in a few weeks. Less commitment and less damage to your hair!
Let's Talk About Henna
Folks in search of natural hair dye have used henna for literally thousands of years. And if you're not careful, that's also about how long your bathtub will remain stained when you dye your hair with henna at home. Although you can get really lovely results from henna, be advised that those results might be more permanent than you were hoping.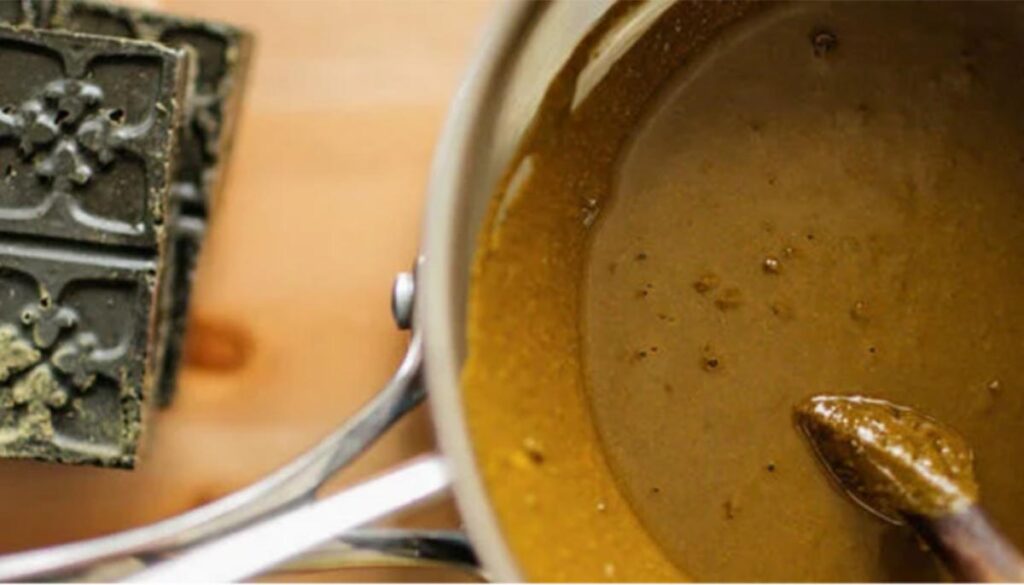 If you're a newbie, then be prepared for a challenge. This is not for the faint of heart! If you decide you want to give it a try anyway, Lush's henna blocks have a devoted following. They're also made with organic, fair-trade cocoa butter.