The easiest way to give your locks some extra love? With DIY hair masks at home, of course!
Using plant-based ingredients means that you'll get a variety of benefits without any of the yucky stuff, like chemical buildup or residue. Plus, you'll know it's good for the environment, and won't have any contaminants that could have negative effects on groundwater.
Of course, never use any ingredients that you have a food allergy to. You could still have a reaction from skin contact, even though you're not ingesting the foods.
When applying DIY hair masks, make sure you apply section by section, from root to tip. To ensure it gets on every strand, give it a once-over with a wide-toothed comb. If you're applying a treatment targeted at your scalp, you only need to apply the mask to your scalp.
Masks should be left on anywhere from 15 to 60 minutes, depending on your desired results and the condition of your hair. It might take a little experimenting — aka doing at-home spa day more often! — to get it perfect.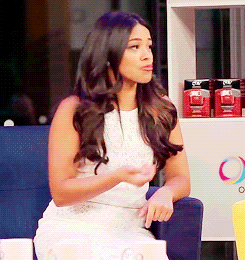 For Dull Hair
Ingredients:
1 tablespoon olive oil
2 tablespoons honey
Mix the olive oil and honey together, and warm it to help liquify the honey. Apply to damp hair section by section from roots to ends. Cover with a shower cap or a warm towel for about 20 minutes before rinsing.
For Dry Hair
If you only ever use one ingredient for DIY hair masks, make it coconut oil. It's an excellent natural conditioner that can help moisturize and repair.
Ingredients:
No, really. That's it. Warm up coconut oil until it is liquid, and apply to your hair from roots to ends. Cover with a shower cap for about 20 minutes, and then wash it out.
For Dry Hair (Part 2!)
Here's one more for dry hair. This mask made from honey ,egg, and apple cider vinegar is a hydrating treatment that won't weigh down strands. This one is good for those of us with super fine hair.
Ingredients:
1 tablespoon of apple cider vinegar
½ tablespoon of honey
1 raw egg
Combine the ingredients and apply to your hair. Leave it on for 30 to 45 minutes before rinsing.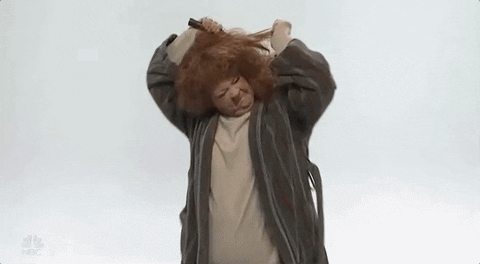 For Heat Damaged Hair
Heat styling is necessary for a lot of us to achieve the looks we want, but it's not doing our strands any favors. This mask is packed full of omega-3 fatty acids, while rosemary is a rich antioxidant that can help protect your hair from free radicals that can cause more damage. Besides, it smells good!
Ingredients:
1 avocado
1 egg
1 tablespoon of oil – jojoba, castor, or olive oil
3-5 drops rosemary essential oil
Apply the mixture to the ends of your hair first, where damage is mostly located, and then up to the scalp. Cover with a shower cap, and leave on for up to 60 minutes before rinsing.
For Thin Hair or Breakage
Bananas can do wonders for your hair. They're rich in vitamins and minerals, like potassium which is important for strong hair. Milk is full of proteins, amino acids, vitamin B 12, and more, plus honey contains keratin to help strengthen your hair. All together, this mixture should help prevent breakage and strengthen your locks.
Ingredients:
1 mashed ripe banana
1 tablespoon of honey
2 tablespoons of whole milk
Blend or mash the banana until it has a lump-free puree consistency, and then thoroughly mix in the honey and whole milk. After shampooing, apply throughout your hair from roots to ends, and leave in for about 20 minutes before rinsing it out.
For Dandruff
Some exfoliants like microbeads can actually cause small tears in your skin, which is why natural, less harsh options are a better choice. Brown sugar is a great exfoliant for your scalp, without being too harsh on your skin. The coconut oil can help offer relief if your scalp is itchy, and provides extra moisture.
Ingredients:
4 tablespoons of brown sugar
2 tablespoons of coconut oil
Work the mixture into your scalp after shampooing. Rinse, and continue with conditioner.