I'm here to speak in defense of bridesmaids all around the world who have been victimized by their best friends (aka the brides).
Now, I would first like to say that I have been a bridesmaid in a total of two weddings (I know, I'm very popular) and have had wonderful experiences at both weddings. I got to wear two gorgeous bridesmaids dresses, my friends were not bridezillas, and I got to dance the night away with my closest pals. All in all, both great experiences.
However, not every bridesmaid is so lucky. In fact, there are bridesmaids out in the world right now who are having to pay for an ugly dress, agree to walk down the aisle with a creepy cousin, or attend a bachelorette party that's going to put them out a thousand bucks.

Listen, I've never been a bride. I don't claim to understand what it's like to get married or to plan a wedding, but I do know what it's like to be a bridesmaid. While many of us can deal with a little bit of crazy, we simply ask you don't make us pay for a dress that makes us look ugly, OK?
So, to all my brides out there, I know it's stressful. I know you just want to have your wedding the way you want it. But, coming from a former bridesmaid, here are some tips I ask you to keep in mind when selecting your bridesmaid dresses in the future.
Please Take Price Into Account
Dear brides, your bridesmaids are not made out of money. Bridesmaids typically pay for their own bridesmaid dresses, so keep that in mind when selecting a dress. Yes, your friends want to be part of your special day, but they also don't want your wedding to be a financial burden.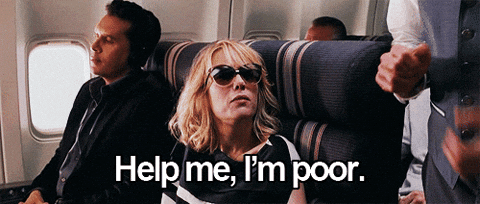 There are plenty of very affordable bridesmaid dresses out there that look just as classy and elegant as the higher-end options. However, if you're really set on having expensive bridesmaid dresses, consider paying for them yourself.
Pick a Flattering Color
I know brides often pick their wedding colors well in advance — and then coordinate the bridesmaid dresses accordingly — but think about if the color is going to look good on your friends first.
For example, a bright yellow dress is probably not going to be the most flattering color for all your friends. Stick to jewel tones — such as navy, emerald, and red — or flattering pinks and blues. Again, it's your day and you should pick the color you want, but just keep this tip in the back of your mind.
Think About Body Types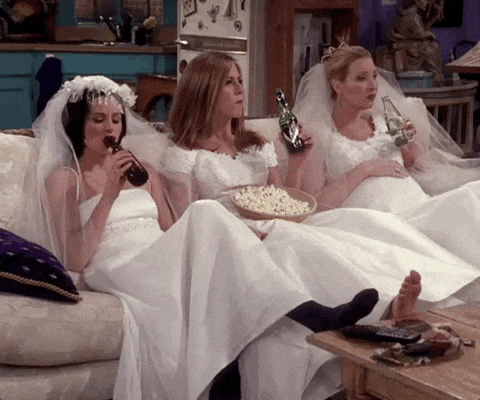 Just like picking the right color for your bridesmaids, do your best to pick a style of dress that is flattering on all body types. Not every person looks great in a form-fitting or strapless dress. You want to feel your best on your wedding day, so do everything you can to ensure your bridesmaids feel their best too!
Be Understanding
Your friends want to be there for you on your special day. They want to accommodate your wishes and proudly stand by your side, but they also want to be treated with respect.
Don't just assume that because you're a bride you can treat your friends like loyal servants. Be open to suggestions, take into account their different situations, and most importantly, don't be a bridezilla.