Ciara is walking into the new year a little lighter!
On Monday, she took the time to update fans on her post-baby weight loss journey.
The 35-year-old singer and husband Russell Wilson just welcomed her third child, son Win Harrison, five months ago. Since then, Ciara's been putting in some serious work to get in shape and drop a few extra pounds.
Ciara Announces 28-Pound Weight Loss
"Super Proud of where I am starting off 2021! Down 28 pounds thanks to [Weight Watchers]!!" she captioned a photo of herself on Instagram. "This journey has been easy, stress free and fun! Especially juggling mommy life, work life, exercise, etc! The WW app has been a game changer!"
The singer then shared that she's still not done yet: "20 more lbs to go!"
Ciara welcomed her third child in mid-July. She didn't waste any time making plans to get back in shape. In August, Ciara told fans she planned to lose 48 pounds.
"48 lbs to go! Starting the game plan tomorrow!! P.s. I don't know how easy it's going to be considering 3 baby's now!" she wrote on Instagram at the time. "Going to work really hard at this! Let's go Mamma's."
How Is She Losing the Weight?
So, what's Ciara's secret? How did she manage to shed so many pounds — and in quarantine, no less?
I don't know about you guys, but all these stay-at-home orders haven't made staying fit all that simple. I've found that it's much easier to eat snacks on the couch.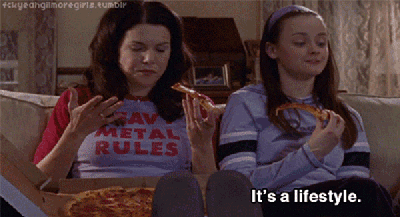 As it turns out, she teamed up with Weight Watchers to give her the added boost she needed. Soon after declaring her weight-loss goal, she announced her partnership with the company and their new Digital 360 program.
"Ready to level up my plans post baby and beyond! Leading a healthier lifestyle has always been a long term goal of mine. With my growing family and career I'm more focused on living a balanced life. I'm proud to share that I've joined the @ww family!" she wrote.
"The program is realistic for my goals and I'm having fun with the app! I've seen the impact it's had on family and friends and I'm excited for the journey ahead. I naturally lost 15 lbs post baby and after starting the WW program, changing my eating, and working out, I've now lost the 5 lbs I wanted. I'm ready to go after the rest I want to lose! Let's go!!!"
Of course, Ciara isn't the first celeb to join the WW ranks. We've seen the likes of Oprah, Jennifer Hudson, Jessica Simpson, and DJ Khaled. Even late-night host James Corden recently teamed up with WW because he said he's "fed up with being unhealthy."
Ciara's At-Home Workout
She's not just relying on WW to shed pounds, either. In addition to using the ever-popular program, it looks like she's also pedaling on a Peloton.
On Monday, she also shared a video clip to her Instagram Story. In it, she's riding the bike and participating in a digital spin class, while husband Russell did his own workout nearby.
Although Peloton caught some flack for those 2019 holiday commercial spots (remember Peloton lady who got the stationary bike from her husband, and all the memes that ensued?), they're clearly a great way to get an at-home workout. Spin class without all the other sweaty people watching how slow I am? Sign me up!
Oh, and on a related note: don't feel bad for Peloton lady. She got a cheeky sequel with Aviation Gin, thanks to the brand's owner, Ryan Reynolds.