It hasn't been that long ago that finding clothes in a variety of sizes wasn't easy, to say the least.
Stylish clothes in plus sizes were nearly impossible to find. If you needed extended sizes, you mostly had oversized tshirts and grandma-style dresses to choose from. You certainly couldn't just walk into a mainstream store and find something that fits, either. Plus-sized clothing was relegated to that one plus-sized store at the mall, and that was it.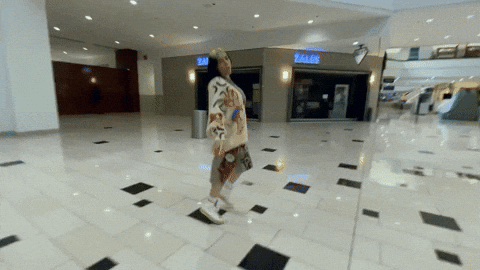 Clothing brands didn't care about plus sizes, either. They only made clothes up to a certain size, usually a 12 or 14, and they made no excuses or apologies about it. Advertising only featured generic, skinny models who fit into traditional beauty standards. And for the most part, no one was really even talking about it.
Related: These Are the Top Ten Fashion Schools in the World
Luckily people did start talking about it.
Now, I'm not saying that size inclusivity is the norm or anything. There are still plenty of fashion brands out there that haven't started embracing bodies outside of a size 12. However, there are also many brands that have, and there are currently more fashionable plus size clothing choices than ever before. If you're searching for stylish duds that come in a wide range of sizes, it's a lot easier to find something that fits your style.
It's about time! According to a recent study, the average size of American women is a size 16 to 18. Clearly, there is a demand for extended sizing. While most of us regular folks are probably well-aware that the average woman isn't a size 2 – I don't think that would even fit around one of my thighs – here's to hoping that the clothing industry is taking note.
Many fashion-forward brands with inclusive sizing are going to be smaller, indie labels. This is where the internet reigns supreme, bringing us plenty of choices. However, we're also starting to see some household names that are venturing into extended sizing, too. Look, if giant clothing companies like Old Navy can offer sizes 00 up to a 30, other fashion brands don't really have much of an excuse.
I've collected a list of some of the best size-inclusive brands. These companies are creating well-fitting, fashionable clothing for all kinds of bodies. Some labels prioritize plus sizes, while others offer a full range of inclusive sizing. But all of them are giving us what we want!
Related: Fashion Trends From the Early 2000s – Should They Come Back?
Universal Standard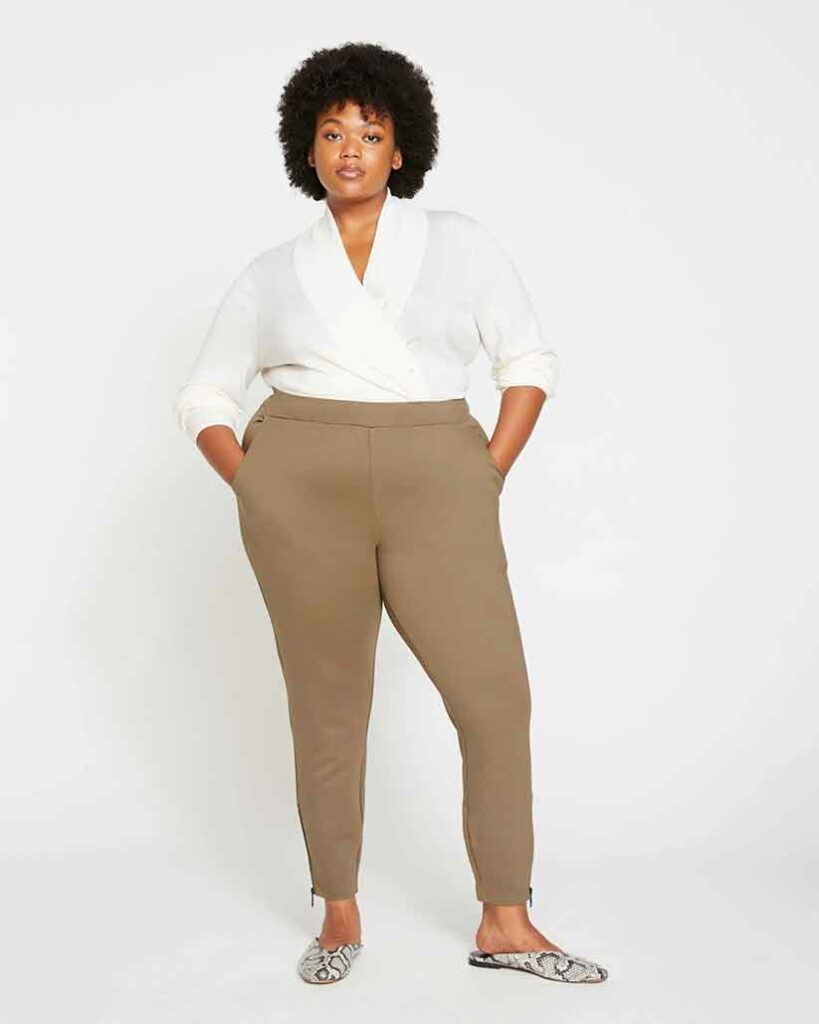 Hey, Universal Standard is actually "the standard" for many when it comes to size inclusivity in fashion. It is exactly what they have been doing since they started up. The brand places a big emphasis on fit, and we all know that the proper fit is everything. Not only do they offer elevated, high-quality basics, but they also feature outfits of the month and let you build capsule wardrobes.
This brand was actually the first and only brand to offer all of their elevated basics in sizes from 00 all the way up to 40. You'll see models in all shapes, sizes, and ethnicities on their site, really showcasing how their clothing will look on regular bodies. According to the company, they strive to give everyone the exact same shopping experience, regardless of size. It's a breath of fresh air.
Check it out here: Universal Standard
Pinup Girl Clothing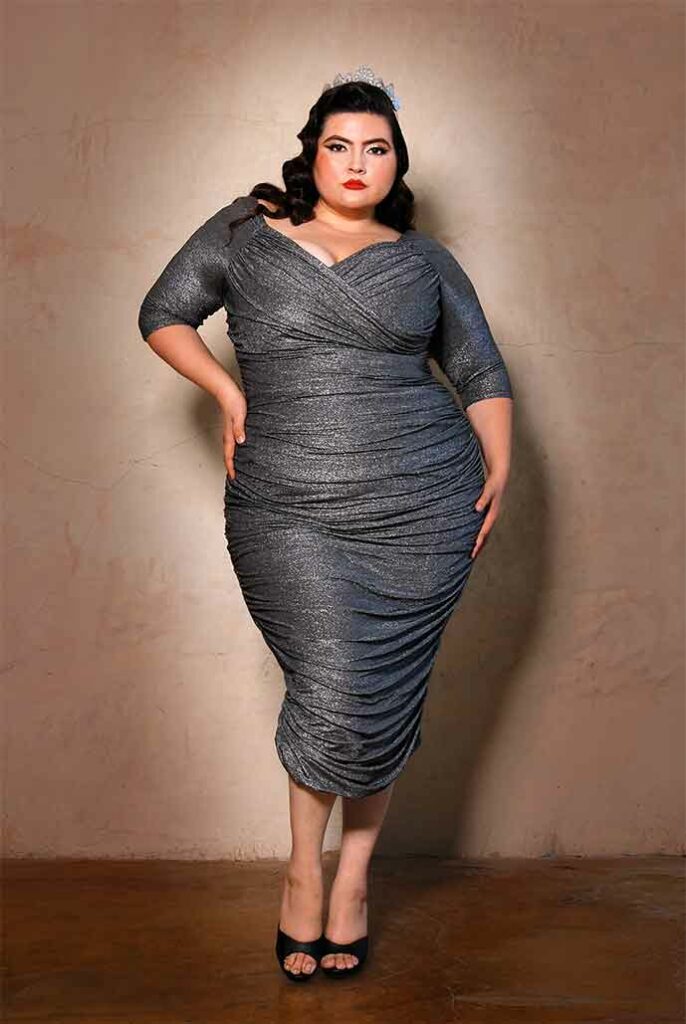 For anyone with a love of vintage and pinup silhouettes, Pinup Girl Clothing has always been my go-to. This company offers a few different labels, like Pinup Couture and Love Your Body Denim. As the name implies, you can expect full circle skirts and wiggle dresses, hourglass shapes and that vintage pinup style. Most of it is centered around classic 1950s styling, but they have some pieces that feel more '60s or '40s, too.
Everything on the site is offered in sizes from extra small to 4X, but the company also uses models of all sizes to showcase the clothing, too. That's because founder and designer Laura Byrnes believes "that all women deserve the right to look and feel beautiful." Don't miss their wide variety of shoes and accessories to complete your look!
Check it out here: Pinup Girl Clothing
Unique Vintage
This unique brand is another online retailer where you can find lovely vintage styling with modern updates. From flapper silhouettes through 1970s jumpsuits, the brand celebrates iconic fashion of the past with their vintage-inspired fashion made for all kinds of body sizes.
Their hip designs are offered in sizes from extra small to 5X. It's like a retro refresh but reimagined for the contemporary world. Besides, it's really hard to find actual vintage clothing in plus sizes. They also do a variety of collabs, working with the likes of Hello Kitty, DC Comics,  Barbie, and more. The company also offers retro-styled swimwear, shoes, and even wedding attire.
Check it out here: Unique Vintage
Selkie
In Celtic and Norse folklore, selkies are women of the ocean that are capable of changing forms by shedding their skin. Being named after a mythological creature seems fitting for this clothing company because the style is very romantic, fanciful, mythical, and fairytale-like. You'll find soft flowy fabrics, dreamy ruffles, playful prints, dramatic silhouettes, and plenty of color.
It's like a romance novel, but in real life and in real sizing. Selkie is committed to size diversity by offering clothing up to a size 6X, so everyone can dress up like a goddess. The company is also low waste, and even offers information about their manufacturer.
Check it out here: Selkie
Madewell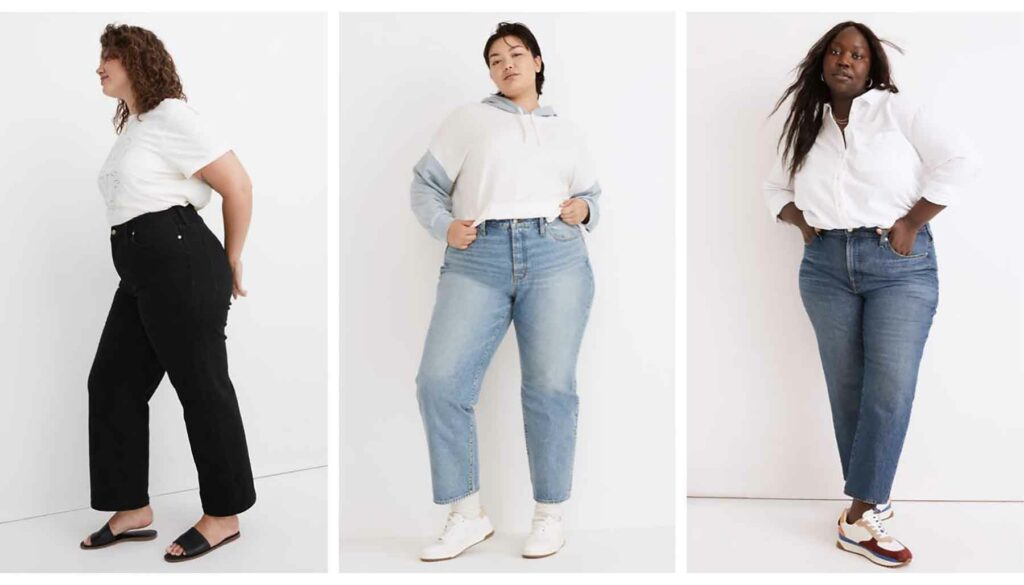 This one has been a popular brand for a while now, especially among denim lovers, in particular. But in 2021, the company relaunched their plus size collection with improved fits in sizes 14W to 28W (or 1X-4X), making them one of the coolest companies offering inclusive sizing. You'll be hard-pressed to find anywhere that offers denim like Madewell, especially in plus-sized offerings. They have just about any fit you can think of. There is definitely a little something for everyone here. You can even take their "Denim Fit Quiz" to find your perfect pair!
And while we are talking about size inclusivity, it's important to mention that they also offer their denim in maternity sizes, petite, tall, taller, and curvy in addition to plus size. Of course, they also offer a plethora of other well-made (see what I did there?) clothing, from blazers to jumpsuits to pajamas.
Check it out here: Madewell
Old Navy
Yep, even the big, well-known clothing companies are finally getting a clue – at least a few of them. While its parent company Gap, isn't exactly known for being size inclusive, Old Navy has gone the opposite way. You'll find tons of tops, activewear, pajamas, jeans, dresses, underwear, and more in sizes up to 4X.
It might not seem like it, but having such a large brand like Old Navy offering sizes up to 4X is pretty important. I always advocate for supporting small businesses, but let's face it – not everyone can afford boutique prices all of the time. Old Navy's inclusive sizing makes plus-size fashion accessible for a lot more people. It's affordable, and it's available in-store across the U.S. for people who like to try things on. Here's to hoping that other big brands decide to follow suit.
Check it out here: Old Navy
Girlfriend Collective
I know that we are here to showcase brands that focus on size inclusivity, but Girlfriend Collective boasts a lot more than that. In fact, they put a big emphasis on sustainability. The company believes in ethical manufacturing and recycled materials. These high-quality clothes are actually made from recycled plastic bottles and fishing nets, keeping that waste out of landfills and oceans. Even their packaging is 100% recycled and can be recycled again.
Okay, but the inclusive sizing – their activewear comes in sizes from XXS all the way up to 6XL. They also feature a variety of sizes, shapes, and ethnicities on their site, so we can all see what these amazing items look like on a variety of bodies.
Check it out here: Girlfriend Collective
eShakti
It's likely that you've heard of online clothing company eShakti, because it has been around since 2001. They offer you the ability to customize the hemline length or inseam, sleeve choice, and neckline style to create the perfect look and fit for you. And it's not just a few items that can be customized to your liking. You can actually make style changes across the whole site of tops, dresses, jeans, skirts, jackets, and more.
If the fit of your item isn't correct, they'll remake it for free. Of course, they are incredibly inclusive, offering sizes from 0 up to 36W. That means we can all have the custom wardrobe we're all dreaming of, regardless of size!
Check it out here: eShakti