Whether you wash your hair every day (which you shouldn't, by the way) or once a week, the reality is you have to buy shampoo and conditioner. Well, you don't have to buy shampoo and conditioner, but you do if you want healthy hair. It's just the way it is!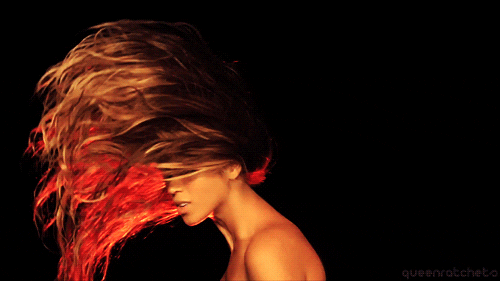 But, the good news is you don't have to spend hundreds of dollars on your hair products every month to have silky smooth hair. That's right — you don't have to buy the expensive products your hairdresser tries to convince you to buy when you get your hair cut. In fact, you really don't have to spend much money at all.
Regardless of if you have dry hair, oily hair, damaged hair, or thin hair, there's a relatively cheap shampoo and conditioner out there for you:
If You Have Fine Hair…
It's a struggle to find the right shampoo if you have very fine hair. In fact, most cheap shampoos tend to create buildup, which ends up damaging thin hair. But, the OGX Thick & Full Biotin & Collagen Shampoo is a great option if you struggle with flat hair. This shampoo is packed with biotin and collagen (hence the name), which helps hair to look fuller and healthier. Oh, and did I mention it only costs $7.99?
Another solid option is the L'Oreal Paris EverStrong Thickening Shampoo with Rosemary Leaf, which helps to prevent hair breakage. Not to mention, it's sulfate-free, which is key if your hair is already very thin. While sulfates work to cleanse the hair, they're unnecessary if you don't have very much hair to work with in the first place.
If You Have Frizzy Hair…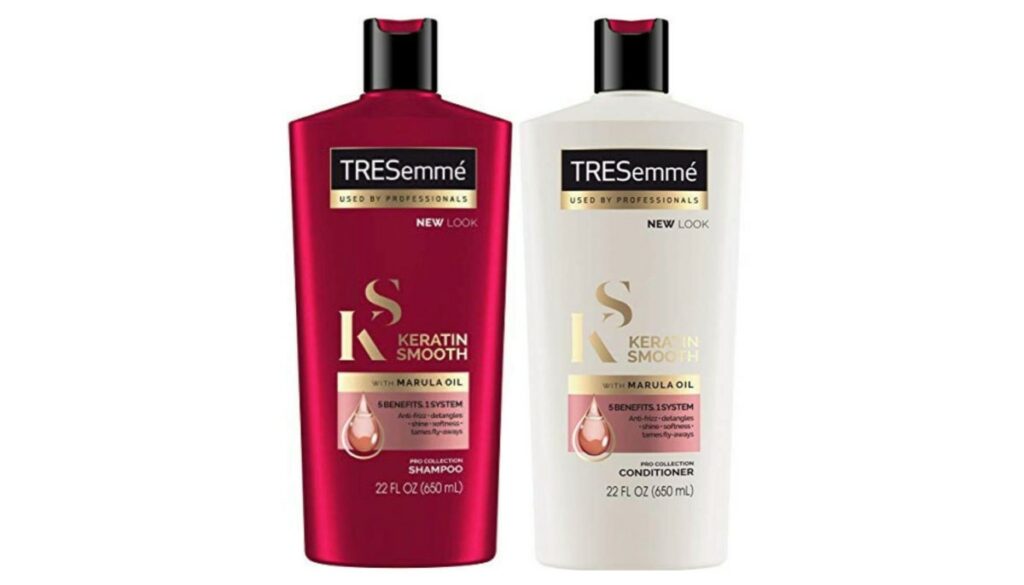 Let's face it, nobody wants to have to deal with frizzy hair. In fact, anyone with frizzy hair is probably willing to spend a good chunk of change to find a shampoo and conditioner that keeps the frizz at bay. Thankfully, you don't have to!
The Tresemme Keratin Smooth with Marula Oil Shampoo and Conditioner is infused with keratin, which works to smooth the hair, and the marula oil keeps it nice and shiny. It also costs less than $6 a bottle, which isn't too shabby.
If You Have Color-Treated Hair…
As someone who has dyed their hair a time or two (or three or four), I understand the importance of finding a shampoo that doesn't completely strip the color out of your hair.
The Love Beauty & Planet Murumuru Butter & Rose Blooming Color Shampoo is sulfate-free, which is very important if you have color-treated hair. For $7, it's a great option to have on hand in your shower.
If You Have Curly Hair…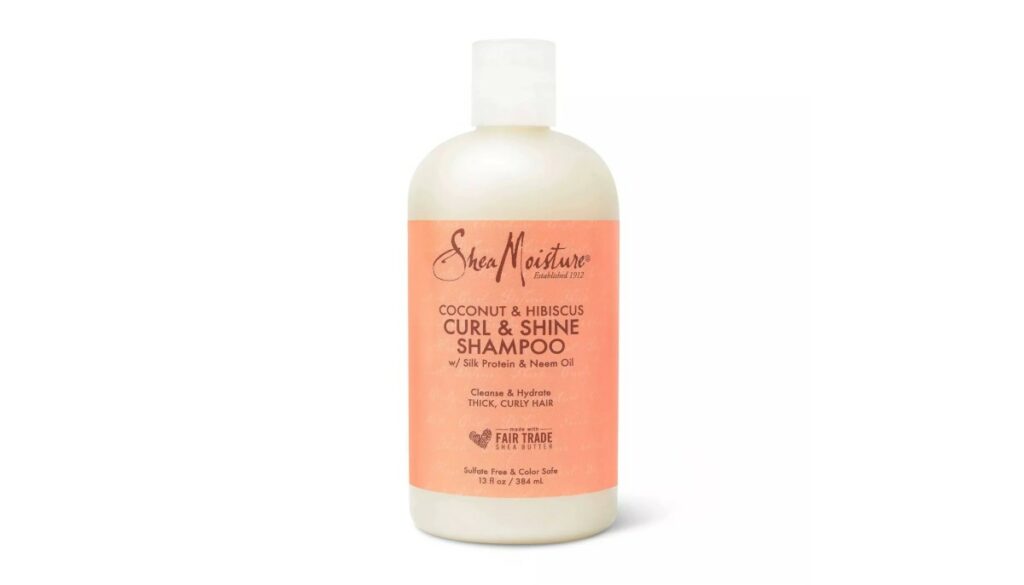 The Shea Moisture Coconut & Hibiscus Curl & Shine Shampoo and Conditioner is a fantastic choice if you have curly hair or very thick hair. It cleanses your hair without leaving it dry and it doesn't leave your locks looking frizzy.
Plus, it's full of natural ingredients that are great for the overall health of your hair. Each bottle is less than $12, which is a steal in my book!