Want to look like a glamorous, old-school film star? Buckle in because some of these beauty secrets from the 30s, 40s, and 50s are wild. From Marilyn Monroe to Sophia Loren, these are the best and worst beauty treatments from the golden age of Hollywood.
WARNING: Do not try some of these at home!
Yes Please: Layering Lipsticks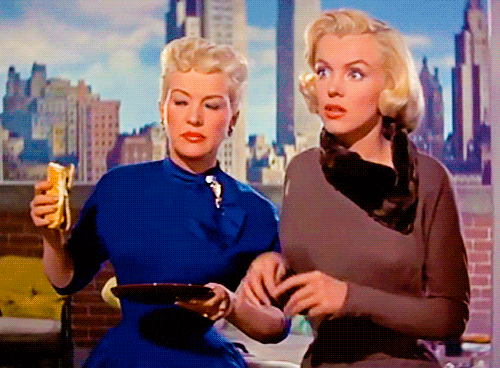 According to Marie Claire, Marilyn Monroe's makeup artist had a clever trick to make the legendary bombshell's lips appear larger and fuller. Instead of applying a single red, Monroe's team used five different shades. In order to achieve a dimensional look, the darkest red was used in the corners of Monroe's lips, while the lightest shades were applied to the fullest part of the bottom lip.
You can pull off a similar trick by dabbing a little lighter-colored lipstick or even a shimmery gloss just to the middle of your lips. It's basically just contouring for your lips!
No Thanks: The Time Before Spoolie Brushes
Audrey Hepburn was one of Hollywood's most glamorous leading ladies, and her style is still a major influence. Hepburn's large, expressive eyes were framed by long lashes—and while genetics no doubt played a part, she also went to extreme lengths to achieve those lashes. Hepburn's makeup artist would reportedly use a sharp metal pin to separate each lash and prevent mascara clumps.
Luckily for us, spoolie brushes now exist. Just grab a clean brush and give your lashes a once-over after applying mascara. And please don't put sharp metal things near your eyes.
Read More: A History of Makeup From Around the World
Yes Please: The Italian Beauty Secret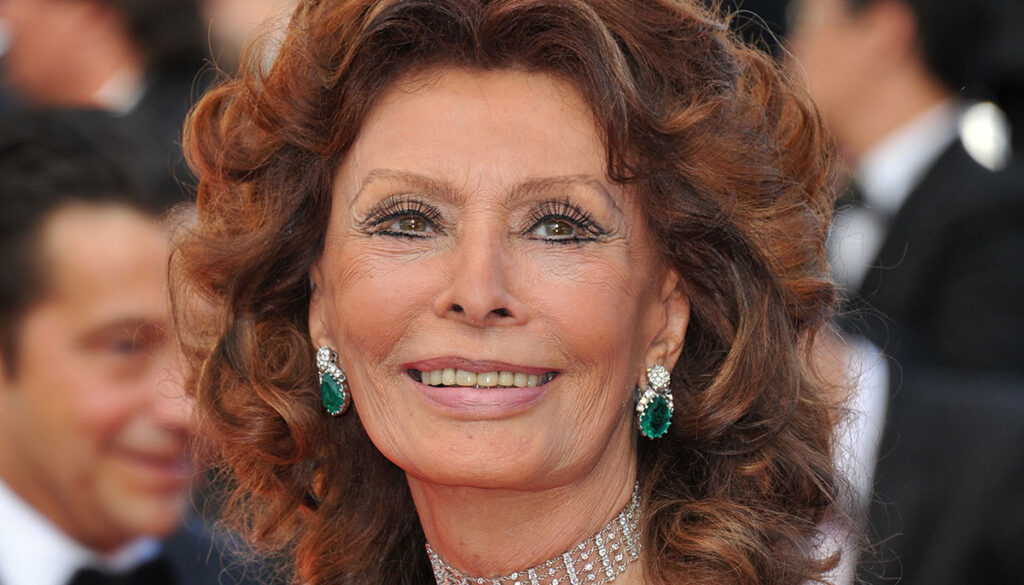 Sophia Loren is still one of the most glamorous women in the world at the age of 87. The Italian actress credits a certain pantry staple as the secret to her glowing good looks. It turns out that ordinary olive oil works just as well—if not better—than the fabled La Mer moisturizer, which is almost $200 an ounce. In contrast, this olive oil costs twenty-five cents an ounce.
Loren not only cooked with olive oil, but she also used it as a moisturizer. She recommended using a few glugs of olive oil in a warm bath to get the benefits. Olive oil is high in vitamin E, an antioxidant. If you decide to try this yourself, keep in mind that the tub will be slippery when you get out!
Um Maybe: Hair That Shimmers
Screen siren Marlene Dietrich's trick for making sure her hair looked good on camera is a bit extreme. In his book Max Factor: The Man Who Changed the Faces of the World, Hollywood historian Fred E. Basten revealed that she demanded nothing less than literal gold for her hair. "Marlene Dietrich insisted on having compressed gold, costing $60 an ounce, sprinkled onto her wigs to give them an onscreen sparkle. A Max Factor employee once combed $24.32 worth of gold dust from a fake Dietrich 'do." Adjusted for inflation, that's about $1200 worth of sparkly dust.
While powdered gold is out of most people's price range these days, you could try the same trick by mixing a pinch of shimmering body-safe mica powder into a little arrowroot powder. That's an oil-absorbing powder found in many DIY dry shampoo recipes. Mix it up and apply along your part with a big, fluffy brush. Do not use regular craft store glitter, though! Not unless you want to deal with the world's sparkliest dandruff.
Yes Please: All-Natural Exfoliation
Katharine Hepburn wasn't the most traditionally glamorous leading lady—in fact, she once protested the producers who took her unladylike trousers by refusing to put on anything else.
Hepburn took good care of her complexion by using a surprisingly modern DIY recipe. According to Glamour, she mixed up an exfoliating scrub with table sugar, a small amount of warm water, and a little lemon juice. After scrubbing her face, she rinsed it with cold water.
You can make a similar concoction at home for pennies. Mix white or brown sugar with olive oil (or another oil, such as sweet almond or coconut) and a little lemon zest. Mix, scrub, and rinse with cool water just like Katharine Hepburn.
Um Maybe: Slug Life
Old Hollywood icon Mae West was a firecracker. From her hourglass figure to brassy blonde hair and sassy attitude, she was a legend in every way. One of her beauty hacks was to coat her face in either baby oil or coconut oil every single day. Of course, she couldn't resist getting in a little innuendo, recommending that it works best if you let a man rub the oil on you "all over."
Oh, and that interview was conducted in 1979 when West was 86 years old.
Unfortunately, coconut oil is super comedogenic, which means that it can clog your pores and cause more problems than it solves. However, the idea of heavily slathering yourself with goo is a viral sensation thanks to TikTok. Videos labeled with #slugging are trending on the platform after the technique was adopted from K-beauty. After washing your face and applying any serums at night, grab an ointment such as Vaseline or Aquaphor and cover your skin.
Experts advise that folks who have oily or acne-prone skin might find that slugging makes things worse. It sounds like the technique is worth a try if you have dry skin, though!
Read More: Bizarre and Dangerous Beauty Trends from the Past
Yes Please: Bette Davis Eyes
Bette Davis is legendary thanks to her immense talent and huge eyes. She protected her most valuable assets with a routine that won't seem too unfamiliar compared to modern skincare routines. In order to reduce any potential puffiness or dark circles and keep wrinkles at bay, Davis covered her eyes with cucumber slices and applied a layer of petroleum jelly underneath them.
That's not so different from the slugging trend described above, just more targeted. And cucumber slices have long been praised for their ability to soothe and hydrate skin. According to Healthline, "the juice of the cucumber can reduce swelling, soothe damaged skin, and stimulate antioxidant activity." Cucumber juice is mostly water, but it also contains plenty of vitamin C and folic acid. Bette Davis knew what was up!
Yes Please: Old-School Contouring
Long before Kim Kardashian made extreme contouring go mainstream, Hollywood stars of the 30s and 40s were using similar tricks.
Carole Lombard was involved in a car accident during her time in Hollywood, and it left her nose a tiny bit crooked. She would draw a straight line down the center with a white makeup pencil and then blend it in to create the illusion that her nose was still perfect. Lombard also liked to use blue mascara and a blue pencil to make her eyes pop.
And Grace Kelly, who would go on to become Princess Grace of Monaco, created the illusion of more dramatic cheekbones with the clever use of blush. She would use a darker pink just under her cheekbones to make them look more dramatic, then a softer pink to accent the upper plane. The result was soft and natural, but still effective.
Jury's Out: Dermaplaning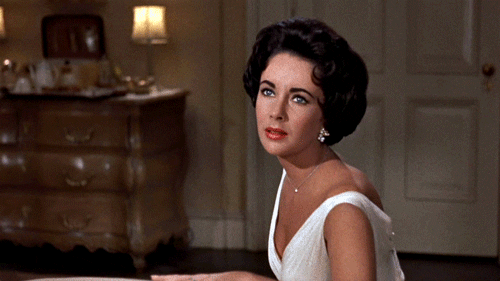 Although neither of them used the relatively recent term "dermaplaning," both Marilyn Monroe and Elizabeth Taylor were aware of the concept.
Elizabeth Taylor shaved her face to give her makeup a perfectly blank, smooth canvas. Marilyn Monroe reportedly tried it as well, but she later embraced her peach fuzz. According to retro makeup company Bésame, "She knew the tiny hairs gave a blurring and glowing effect to her look under the studio lights. Marilyn took what could be considered an imperfection and made it a plus!"
If you want to try dermaplaning yourself, you might want to stick with a dermatologist or licensed aesthetician. While you can dermaplane at home—or just shave your face with a regular ol' razor—you could potentially introduce bacteria into tiny, invisible cuts. Or you can accept that sometimes women have fuzzy faces.
No Thanks: Sculpting Hairlines with Science
Before she was the plucky redheaded superstar we all know, Rita Hayworth was Margarita Cansino. Her family was from Spain, and she'd learned to dance from her father. She also inherited a low, U-shaped hairline that led her to being typecast in "exotic" roles in Hollywood. Producers decided to give her a totally new look by using electrolysis to shift her hairline more than an inch north.
It wasn't easy—or fast. Marie Claire reports that "Hayworth underwent a year's worth of electrolysis, which consisted of using a thin metal probe to 'shock' the follicle and permanently remove the hair." This process was said to be extremely painful. The studio also dyed her dark locks bright red and was rebranded as Rita Hayworth. She later swore by hot oil treatments to preserve both the color and texture of her hair.
Marilyn Monroe also underwent hairline electrolysis, albeit less dramatically. The natural brunette had a pronounced widow's peak and a lower hairline that made her face look heart-shaped and sweet. During her transformation into a blonde bombshell, electrolysis treatments raised her hairline and created a broader forehead while still preserving a hint of that widow's peak.