For those of us lucky to grow up in the 90s—when being a supermodel meant more than just having famous parents or a bunch of Instagram followers—the women on this list are absolute legends. Some of the great supermodels of the era pivoted into acting while others launched business or philanthropy efforts.
Here's what your favorite 90s supermodels have been up to since they last walked the runway.
Helena Christensen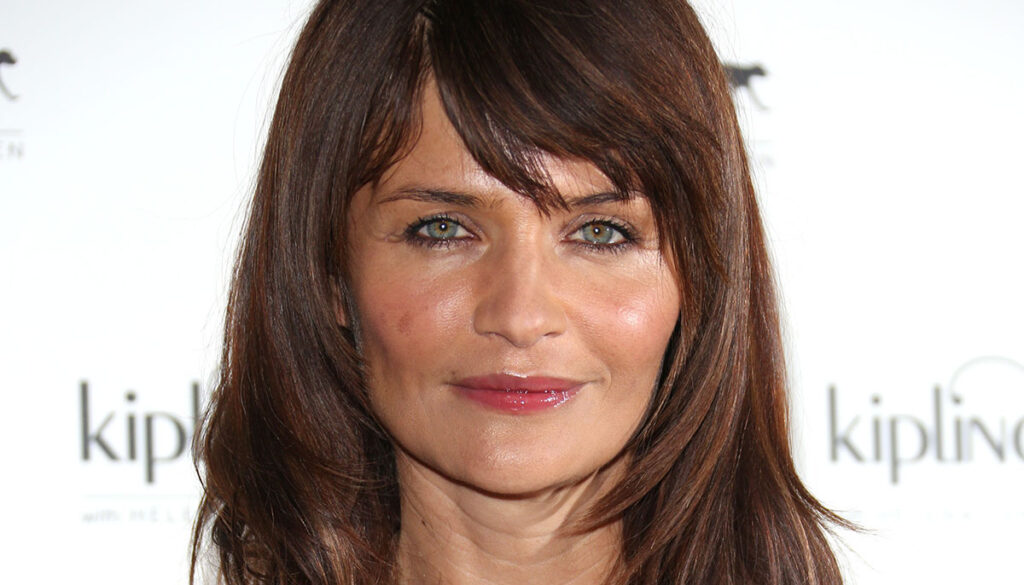 Danish supermodel Helena Christensen is 53 years old now, but she was just 17 when she arrived on the international modeling scene, representing her home country in the Miss Universe pageant. She starred in the steamy video for Chris Isaak's "Wicked Game" in 1990, and two years later landed a Revlon contract. Christensen was one of the OG "Magnificent Seven" supermodels and also became one of the original Victoria's Secret Angels, alongside Tyra Banks.
So what is she doing now? Well, as recently as 2019, she was still walking the occasional catwalk and appearing in magazine ads for high-end fashion designers like Dolce & Gabbana. She co-founded Nylon magazine and developed her skills behind the camera, earning a reputation as a talented photographer. She's also a philanthropist who focuses on raising awareness and money for combating climate change and supporting breast cancer research. She splits her time between Copenhagen, New York City, and Monaco.
Tyra Banks
Tyra Banks has never relinquished her grip on the spotlight, transitioning from the runway to TV hosting almost seamlessly. Now 48 years old, Tyra has (surprisingly) become the new host of Dancing With the Stars. She's such a familiar face that it's easy to forget what a trailblazer Tyra was. Her modeling career took off when she was still in high school, and she quickly became the first Black model to grace the covers of Sports Illustrated and GQ. Along with Helena Christensen, she was also a founding member of the Victoria's Secret Angels.
Along the way, she dabbled in acting (remember Life Size?) before creating America's Next Top Model. She also picked up two Daytime Emmy awards for her talk show, The Tyra Banks Show, before signing on to host Dancing with the Stars. Tyra also wrote a bestselling YA novel in 2010 called Modelland that is absolutely bonkers and has been trying for over a decade to launch a theme park of the same name.
Cindy Crawford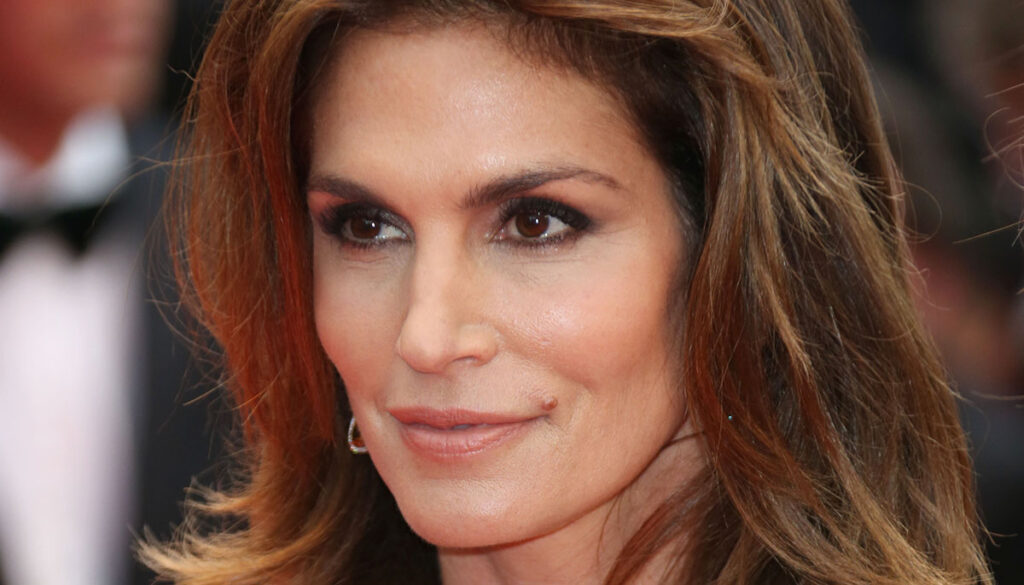 As one of the most famous faces of the 80s and 90s, Cindy Crawford is unforgettable. Yet unlike many of the models on this list, she never really branched out into other ventures. After graduating as the valedictorian of her high school class, she attended Northwestern with the intention of studying chemical engineering. Luckily for the rest of the world, she decided to drop out and pursue a modeling career instead.
Along with starring in a string of music videos in the 90s and 90s, she was featured on hundreds of magazine covers and walked for pretty much every major designer. While she made an attempt to break into Hollywood with the 90s flop Fair Game, Crawford found more success with a series of home exercise videos.
She retired in 2000 but launched a line of home goods a few years later, following in fellow model Kathy Ireland's lucrative footsteps. Crawford briefly came out of retirement in 2017 to walk in the Versace show after the designer passed away. She also appeared alongside her daughter in Vogue Paris to help launch Kaia Gerber's modeling career.
Read More: Solutions for Common Fashion Problems
Elle Macpherson
Nicknamed "The Body," Australian model Elle MacPherson holds the record for the most Sports Illustrated Swimsuit covers. She intended to study law at the University of Sydney but took a gap year to try modeling in New York. She found success as a runway and cover model, ironically becoming a staple at Elle magazine. (She was also briefly married to Gilles Bensimon, Elle's creative director, in the mid-80s.)
In the late 90s, MacPherson tried her hand at acting. She had a role in The Mirror Has Two Faces as well as the disastrous Batman and Robin, but she found her greatest acting success in a recurring role on Friends. A savvy businesswoman, she created her own company and released a series of workout videos—a move that was basically a license to print money in the 90s. Macpherson launched a successful lingerie line as well as a skincare brand called, appropriately enough, The Body.
Linda Evangelista
Canadian model Linda Evangelista, now 56, once said that she didn't "wake up for less than $10,000 a day." Her avant-garde haircut—a short, angular bob with bangs that recalled the Flapper style of the 1920s—helped set her apart in the modeling world. She quickly became one of the most famous supermodels of the era.
Although she's still one of the all-time greatest models, Evangelista struggled to find the same level of success off the runway as some of her peers. She didn't venture into business or entertainment, and it's hard to imagine the glamorous Evangelista shilling a workout video. She has been a longstanding advocate for AIDS awareness, and she was in a messy public trial over child support with billionaire François-Henri Pinault in 2012.
Although she returned to modeling in 2001, Evangelista made headlines late last year after revealing that an alleged botched CoolSculpting procedure had left her permanently disfigured and in chronic pain. That lawsuit is still ongoing.
Niki Taylor
Florida-born Niki Taylor started modeling when she was just 13 years old, and a year later she landed the cover of Seventeen. She quickly earned a CoverGirl contract and then began modeling for multiple major brands. In the mid-90s, it was impossible to escape Niki Taylor's face. Tragedy struck in 1995 when her younger sister and fellow model Krissy was killed in a car crash. Just a few years later, Niki was in a serious car crash that left her in a coma for six weeks.
Like other 90s supermodels, Niki Taylor worked as a reality TV host, including for the show Lifestyles of the Rich and Famous. She also competed on The Celebrity Apprentice in 2011. Niki Taylor returned to modeling a few years ago, and her career came full circle in 2021 when she once again signed a contract with CoverGirl.
Kate Moss
Kate Moss ushered in a new era of modeling in the 90s. Standing at a relatively petite 5'7", her waifish figure and distinctive features were unlike anyone else's in the modeling world. A massively successful campaign with Calvin Klein catapulted her into the stratosphere and made her a worldwide celebrity. For better or worse, she became the face of the "heroin chic" trend of the 90s, and she spent much of her career defending herself against critics over her weight.
Although she continued to work steadily into the early 2000s, Moss was dropped by multiple campaigns because of an alleged drug scandal. However, it eventually blew over when the charges were dropped. In recent years, Moss has modeled for high fashion magazines and designers, as well as brands such as Rimmel. She also launched fashion and fragrance collaborations with Topshop and Coty, respectively. Moss has dabbled in music and acting, as well as serving as a patron for charities around the world.
Read More: Inspiring Female Leaders from Around the World
Christy Turlington
Now 53 years old, American supermodel Christy Turlington was discovered as a teenager and moved to New York to pursue modeling before she graduated high school. Like the other major supermodels of the 90s, she appeared on the cover of pretty much every major fashion magazine and represented more than a dozen luxury brands in print and video advertising.
Turlington never retired from modeling and walked for Marc Jacobs as recently as 2019. But she also developed other business interests, including a line of activewear and a skincare brand. She's also a writer and served as a guest correspondent for The Today Show.
In the last decade, she founded a charity called Every Mother Counts, which seeks to support mothers around the world before and after birth. She became interested in the plight that women face during childbirth and as mothers balancing their own needs with those of their children. She directed two documentaries on the subject and continues her work as a humanitarian and philanthropist.
Naomi Campbell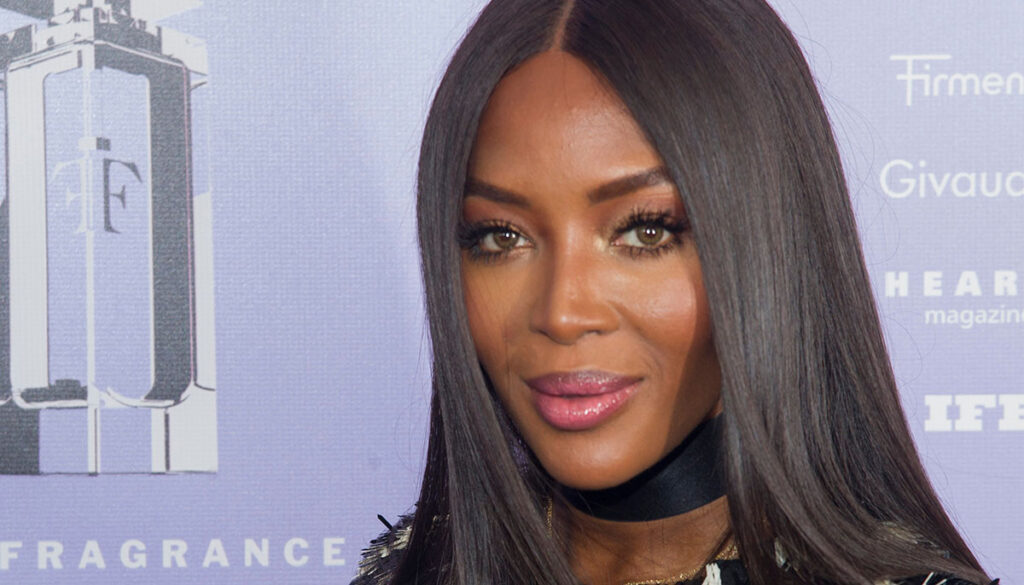 Last but certainly not least on our list is Naomi Campbell. The British supermodel is now 51, but she hasn't slowed down for a single moment in her long and illustrious career. Although she originally studied to be a dancer, at the age of 15 she was scouted by a talent agent and soon landed the cover of British Elle. There are few major fashion houses that Campbell hasn't walked for—all the more impressive considering that she faced an uphill battle against racist institutions throughout her career.
Campbell dabbled in other art forms during the 90s, including a novel called Swan (which was later revealed to be ghostwritten) and an R&B album as well as a handful of minor movie roles. She was more successful in Hollywood in 2015, when she scored recurring roles on Empire and American Horror Story: Hotel. Despite a tumultuous life off the runway—including multiple assault convictions and getting fired by her modeling agency—Campbell remains one of the most famous and influential models of all time. She also announced the birth of her first child, a daughter, and posed with her on the cover of Vogue in February 2022.