I spend more time in my bed in winter – it's just a fact. In the mornings, I dread accidentally touching my feet to the cold hardwoods instead of my slippers. I don't want to feel the cold air as I get ready for the day. Plus, the lack of sunlight makes me want to curl up and go back to sleep. I also want to take more naps when I can because my bed is just so warm and cozy.
If you're like me, then you want your bed to be as cozy as possible during the winter months. Luckily, there are plenty of options out there to make your bed a warm retreat from cold temperatures and freezing floors. Try out some of these ideas for making your bed the coziest place in your house.
Flannel Sheets
If you tend to get hot while you sleep, you may want to avoid flannel sheets. But if you find yourself waking up cold time and time again, it might be the right decision to invest in a set. Just like any other purchase, you'll get what you pay for, so a higher-quality set will keep you warmer without suffocating you, while a lower-quality set will be better for your wallet.
Never owned flannel sheets before and not sure about taking the leap? How about a flannel shirt? If you have one, try it on to get a better idea of what you'll be buying before you head to the store. For cold sleepers, this one's definitely a great option for making your bed cozier.
Waffle-Weave Blanket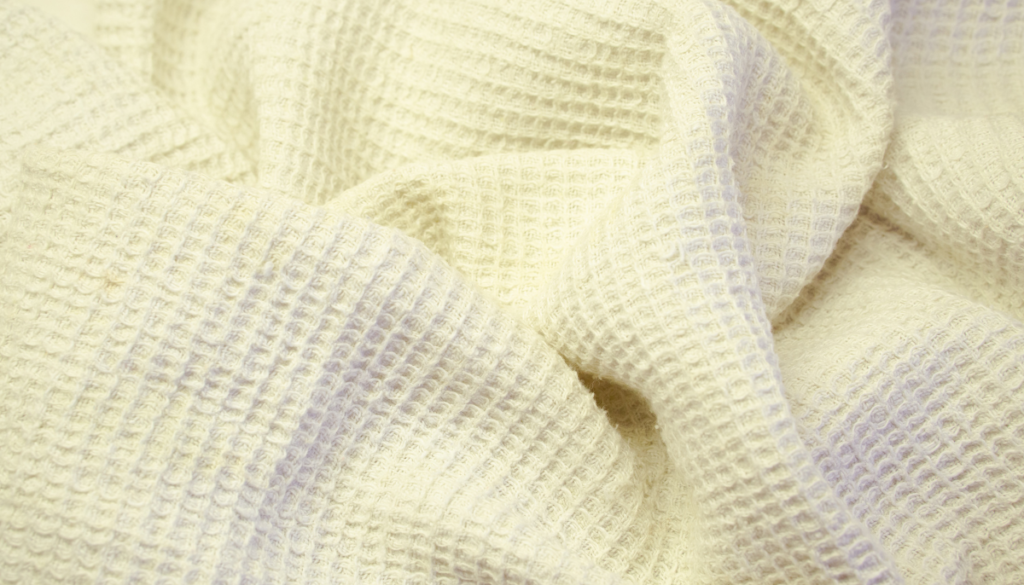 There are so many interesting bedding traditions out there, which is a funny thing to say, but it's true! As a child, I never slept with a waffle-weave or knit blanket, but my grandmother always had one on the beds in her home. As an adult, I swear by this extra cozy layer.
Waffle-weave blankets add warmth while not being too stifling. What's not to love about that? Take a look at all the options at your favorite store before you pick a cute one out that matches the rest of your bedding!
Down Comforter and Duvet Cover Combination
This is a pretty controversial suggestion for some people. I myself have mixed feelings about down comforters. While it's ridiculously warm, it can also be a huge pain. You have to either tie or button in the down layer inside the duvet, and sometimes they become un-tied or un-buttoned. Then you have to fix it or sleep underneath a lumpy comforter that's not warm after all.
Another downside of down comforters is that they almost always have to be dry-cleaned. However, a lot of comforters are too big for at-home washers and dryers, so this may or may not stop you. For many people, investing in a high-quality down comforter and duvet cover once is worth it, as they'll never need to invest in another comforter for the rest of their life. 
Heavy Throw Blankets
Okay, sometimes you're sitting in bed and you just want a little more coziness. Maybe your shoulders are cold, or your feet – it's time to wrap a throw blanket around them! Throw blankets are so fun. You can find them in so many different patterns and materials. Wool and cotton throws will keep you cozy all year round, but for the winter, you may want to look for a chunky knit blanket that provides extra warmth.
Quilts
Quilts may make you think of your grandmother's house, but there's a reason that they've been around for so long. They are warm, and oftentimes they're hand-sewn with love. What's cozier than that? Wrapping up in a symbol of someone's love for you is extremely comforting in my book.
Quilts are also good for the environment as they're usually made from fabric that's already floating around, rather than new material. So think about digging an old quilt out of the attic, purchasing one from a local quilter, or asking a loved one to make one for your bed!
Warm Pillows
Of course, you need pillows all year round, not just in the winter. But sometimes it helps to have extra soft, extra cozy pillows around once the temperature drops. Find pillow shams that are made of flannel or a chunky knit material. Go to the store and shop around – try out several different fabrics before you decide. You can also either make a corn bag pillow or buy a heat wrap that you can heat up in the microwave to keep you warm.
There are other options you can look into (like electric blankets – but never leave them on all night!) to make your bed cozier, but flannel sheets, waffle-weave blankets, down comforters, heavy throw blankets, quilts, and warm pillows will keep you cozy in bed all winter long!