Yes, it's still winter (will it ever end?!), but it's never too early to start thinking about warmer weather. Not only does warmer weather mean sunshine and not having to wear seven layers every time you step outside, but it also means being able to comfortably enjoy nature without fear of freezing.

If you're lucky enough to have outdoor space, you're probably looking forward to being able to entertain friends and family (when it's safe to do so), but it may be time to give the area a little refresh.

Whether you have a sprawling backyard or a tiny patio, there are easy and affordable ways to make your outdoor space an at-home oasis.
Light It Up!
One of the simplest ways to improve a backyard space is to simply add lights. I don't make the rules, but twinkly lights just make everything look better.
Whether you decide to put them in your trees, trellis, or anywhere else you have space, adding them will make you feel like you're on a little vacation.
DIY Citronella Candles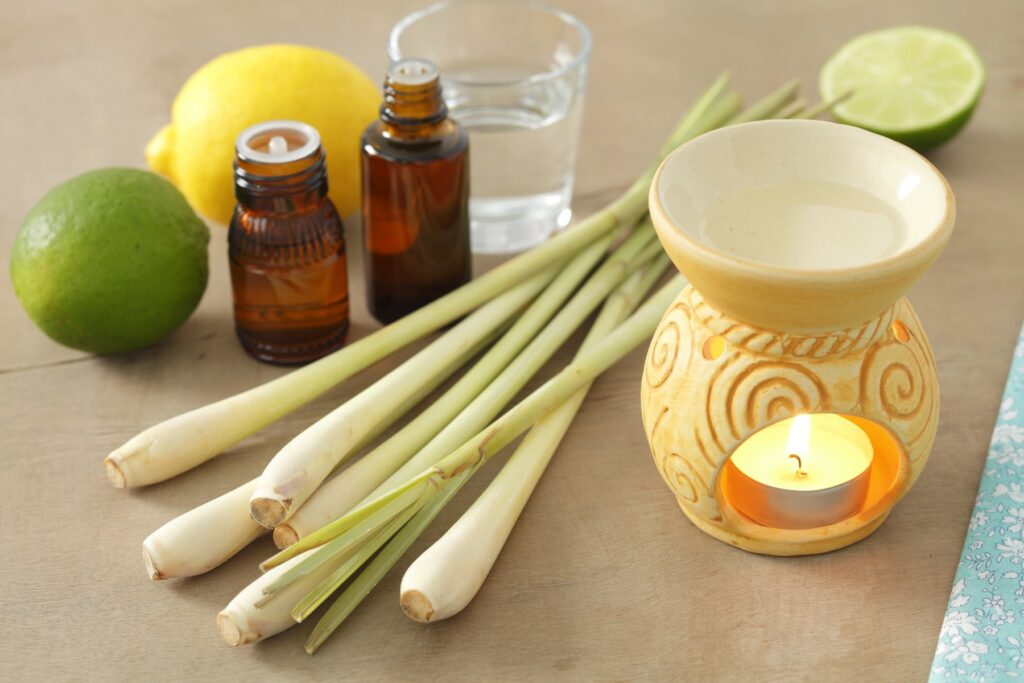 There's nothing that ruins an outdoor party faster than pesky little bugs. Instead of buying a million citronella candles, make them at home for half the cost!

All you need to do is grab a few mason jars (or as many as you want candles) and fill them with lemon rinds, orange rinds, cinnamon, lavender… whatever scent you prefer. Bugs don't like the smell of citrus, so always include some citrus in every jar.

Once you've added your items, put about 20 to 30 drops of citronella essential oil into the jar and add very hot water. After the water has cooled, take the jars outdoors and float a candle at the top of the jar. Not only will the candle make the jar look amazing at night, but it'll help to keep away the bugs. Win, win!
Add an Outdoor Rug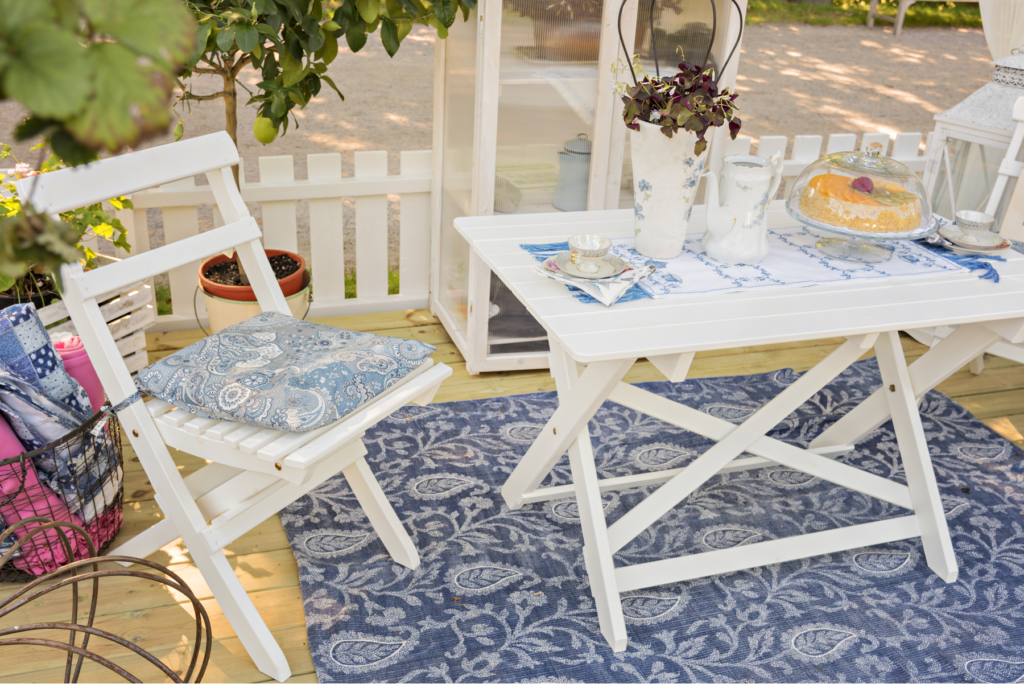 If you're looking for something quick and easy to spruce up your patio space, add an outdoor rug! It'll give your outdoor area a pop of color and make everything look a little more put together.
Plants, Plants, Plants
Sometimes all a space needs is a few extra plants. Grab some potted plants from your local nursery — or plant them yourself — and it'll automatically give the backyard a new feel.
If you really want to take things to the next level, put a small fountain in your garden! It'll make you feel like you're spending time at a spa when you're outside, but it also doesn't take up very much space.
Bottom Line, Keep It Simple
You may feel like your backyard is a lost cause, but trust me when I say it won't take much to improve it. In fact, keep your backyard as simple as possible.
Add the lights, add a few plants, make sure you have comfortable furniture, but don't go overboard. It really doesn't take a lot to transform a space, so don't feel like you have to go and create a rock quarry in your backyard. I mean, you can if you want, but just know it's not necessary.