If you're single this Valentine's Day, don't worry, you're not alone. Millions of people around the world will go through February 14 as a single person, and while that fact should be comforting, I know it's not always so easy.

Valentine's Day is a commercial holiday, created to sell chocolate and cards, and yet it somehow has the power to alienate a good chunk of the population. Even though I'm not the biggest Valentine's Day lover (some may say I'm a cynic), I too get a tad depressed watching happy couples flaunt their love from dawn till dusk.
Whether this is your first Valentine's Day as a single person or you've always been single when the holiday rolls around, it can certainly feel as if you're being left out.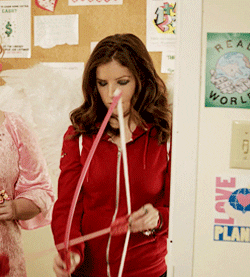 However, you don't have to cry on the couch while stuffing your face with chocolates this Valentine's Day (unless you want to, of course). In fact, Valentine's Day is the perfect opportunity to do exactly what you want to do and to remind yourself why you're a-OK on your own.

Here are a few fun ideas to take advantage of this Single Awareness Day Valentine's Day.
Related: Being Single on Valentine's Day Doesn't Have to Suck
Create Your Perfect Date
Being in a relationship is all about compromise, right? Well, being single is the exact opposite. It's all about you, baby. Take advantage of the fact you have no one else's opinion to factor in this Valentine's Day and take yourself on a date.
Grab takeout from your favorite restaurant and watch the movie you want to watch. Do you like to hike? Take yourself on a hike! Be as selfish as possible.
Virtual Game Night
There's a good chance you're not the only single person in your friend group, so gather your single guys and gals together for a virtual game night. Pick a game, encourage every participant to have their favorite drink in hand, and enjoy!
Oh, and don't be afraid to share a photo of your game night on social media to make your couple friends a bit jealous they weren't included. It's OK, they can handle it.
Themed-Movie Night
Grab your absolute favorite snacks and have a themed-movie night. For example, if you love Julia Roberts, you could watch Pretty Woman, Notting Hill, Runaway Bride, and My Best Friend's Wedding.
Or, if you're a big Disney fan, you could watch your favorite animated classics.
Put a Plan in Place
It can be easy on Valentine's Day to get sucked into a social media wormhole. I'm here to tell you to put the phone away. In fact, don't even look at Instagram, Twitter, or Facebook this Valentine's Day. Instead, put a plan in place for the whole day.
Pick a cute coffee shop to grab a coffee and a pastry in the morning, visit a new bookstore, shop at your favorite clothing store, pick up flowers for yourself, or get in a little exercise.
Pack the day full of activities you love that'll keep you distracted and off your phone. Before you'll know it, it'll be February 15.
Manifest
Rather than wallow in self-pity, take Valentine's Day as an opportunity to manifest your dreams. Create a vision board, write a bucket list in your journal, or plan a future trip.
Have you been contemplating a big life change? Dig into it! Don't spend your life waiting for things to change, go out there and make it happen.