I love my pets, but I don't really love how expensive they can be.
Hey, they're really cute, so I guess it's worth it! For many of us, our pets are part of the family, and they deserve happy and healthy lives. 
Related: Houseplants That Are Safe to Have Around Your Dogs and Cats
In any case, I'd still like to reign in my budget a bit, and I know I'm not alone. Our four-legged friends can cost us thousands each year! Between vet visits and pet food, treats and toys, training and grooming, beds and carriers… things really add up fast. And that doesn't even include costs from accidents and emergencies.
Luckily, there are ways to save a few dollars here and there when it comes to our pets – without sacrificing on their care. How much you are currently spending and how much these tips can save you will depend on your pet and your personal situation. However, I think they're all pretty good suggestions for saving money throughout the year, for just about any pet owner.
With these 9 tips, you'll be able to bring down that budget just a bit. Extra money for treats, right?!
Don't Skip Preventative Care
I know that preventative care seems like an unnecessary expense if your pet is in good health. But that preventative care will actually save you money in the long run, by catching and dealing with problems before they become bigger – and more expensive.
Take your pet to the veterinarian for regular checkups, just like you would with a kid or yourself. They need routine dental care, blood work, and treatments for things like fleas and heartworms.
Preventative care also includes keeping them healthy and fit. The healthier your pet is, the happier they will be and the less problems they will have come up. Obese pets experience more health problems, such as heart disease, arthritis, diabetes, and more. Avoid overfeeding your pet, and make sure they get daily exercise.
Consider Pet Insurance
You might be able to offset some of your pet's healthcare costs with pet insurance. What is covered will vary depending on the plan, but a good plan will cover both routine visits and unexpected expenses. If you have a brand new puppy or kitten, pet insurance will also help cover spaying and neutering, and all those important vaccines.
The cost of pet insurance will vary depending on your pet's species, breed, age, and existing conditions.
Not all pet insurance is created the same. Some plans might not be a good fit for your pet and their needs. Take the time to do some research and look at a variety of options to make sure the plan will be worth it for you.
Shop Discount Stores and Big Box Retailers for Basic Supplies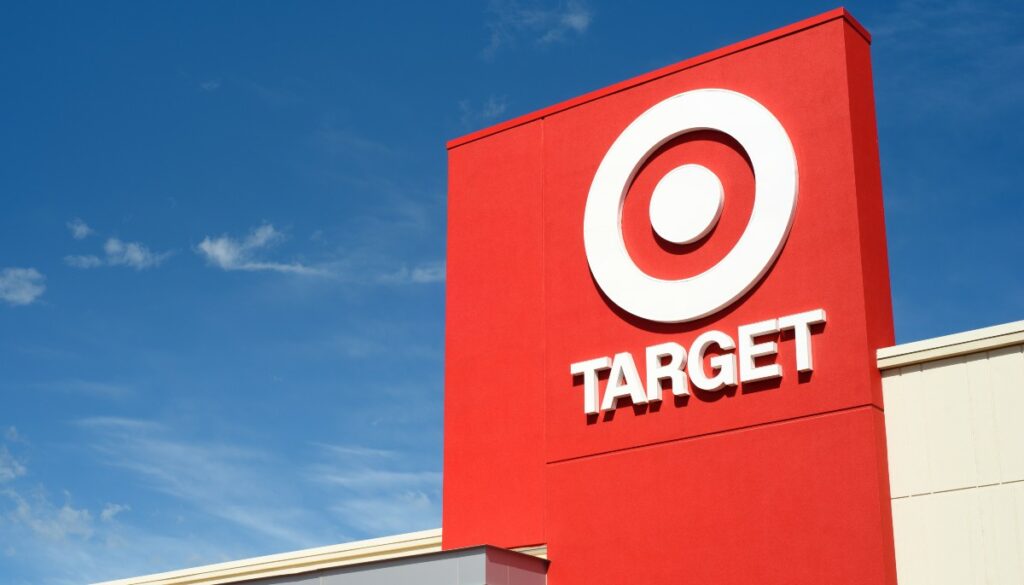 I know that the fancy personalized collars, stylish food bowls that you've color-coordinated with the kitchen, and boutique pet beds are adorable, but they also cost a lot of money. I have been known to splurge on my fur babies, so I'm not saying they can't have anything nice. However, not everything has to be lavish and extravagant.
For basic pet supplies, your average big box retailer probably has a lot of it covered. Sure, Target doesn't carry bespoke dog collars, but they do have affordable options that are also cute. I doubt that Fido will be offended.
Discount stores are another way to score a bargain on pet supplies. I'm talking about Marshalls, HomeGoods, Big Lots, Ollie's, and more. You may find some significant savings on pet necessities.
Set Up a Neighborhood Pet Support Group
How much have you spent on dog walking, doggy daycare, or boarding services when you are not home or away on vacation? Supervision and care are absolutely important, but the steep costs of these services really add up.
Other pet owners are certainly spending money on those same services, too. Check around with your trusted neighbors, friends, and family members. If you organize a group of pet owners that have the same needs, you will be able to rotate responsibilities instead of paying for care. This will ensure that everyone's pets are never alone for too long, and everyone gets to save a little money.
My neighborhood actually has a Facebook group where we can communicate about our pets. Each time one of my neighbors is going out of town, they post in the group to see who can help with pet care. Depending on the length of time, we even split the time between multiple neighbors and we all help, so we can make sure their pets are safe and happy.
Skip the Subscriptions
Especially among dog owners, subscriptions for pet food delivery services are gaining in popularity. However, these subscription services will also eat through your wallet pretty fast!
I'm not saying that their products aren't amazing. Essentially, it's customized and highly-nutritious food made from quality ingredients. These diets claim to help improve your pet's long-term health when compared with traditional store-bought kibble, which may be the case depending on the specific foods you're comparing.
Just like with meal subscription services for us humans, convenience is a driving factor behind the concept – and convenience doesn't come cheap. There are also a few other things, like using human-grade food, that can drive the cost up even higher. And hey, there's no actual proof that the distinction between human-grade and feed-grade is anything more than marketing when it comes to pet food. Especially if we're talking about dogs who routinely try to eat leftovers out of the garbage.
If you are really concerned about your pet's diet and which food is best, talk to your veterinarian about what they suggest. Do your homework on pet food ingredients and always check the labels. And if you and your vet agree that fresh food is best, some stores have started carrying it and might provide a cheaper option than subscriptions delivered to your door.
Shop Online
I know that a good ol' brick-and-mortar store is good for many things, but certain pet items might be cheaper online. Between giant online retailers like Amazon and pet-centered sites like Chewy, you can find just about anything you need online. Even your pet's medications can be filled through online pharmacies.
Check their prices against what you're paying in-store to make sure you're getting the best price. If you're lucky, you might even find that your local store will price-match or beat the online retailer, saving you even more.
Read the Ingredients
Whether you feed your pet fresh food or bagged kibble, there are always a plethora of brands vying for your hard-earned dollars. And while it's really easy to reach for that expensive brand that throws out a bunch of healthy claims, you should read the ingredients on several brands before you buy.
Why? Because a lot of the time, the claims being made are really just clever marketing. You could save a pretty penny just by doing a little homework first. Check the ingredients on the expensive stuff and compare it to some of the other brands and even the generic or store brands. You might be surprised to discover that some of the inexpensive food is just as healthy. After all, just like with other products, many generic brands are manufactured by the same companies that put out the name-brand versions.
Buy in Bulk
While we're talking about saving money on pet food, we should talk about buying it in bulk. Many items cost less when bought in large quantities, and pet food isn't any different. Besides, I like the added peace of mind that comes with knowing I won't run out of food any time soon!
The only caveat is that you have to be able to store the extra food properly. Incorrect storage will lead to spoiled or stale food. Not only will spoiled food be unappealing to your pet, but it can also lose its nutritional value or even lead to food poisoning.
Fresh pet food will require space in the freezer or fridge, so buying this kind in bulk might not be a feasible option for everyone. Dry kibble is easier to store properly. In most cases, it's best to keep the dry food in its original bag, and then place the whole bag inside an airtight storage container.
Make Your Own Pet Treats
Everyone wants to reward their pets with treats, right? Unfortunately, those gourmet treats can come with quite a price tag. And doesn't it seem like they disappear too quickly?
Saving money doesn't have to mean no yummy treats! Making your own will save you a ton of money. It's probably a lot easier than you think, too. For instance, instead of buying those $10-15 sweet potato treats for your pup, you can make them by simply cutting up and roasting a sweet potato.
DIYing your pet treats has another added bonus. They are often a lot healthier than their store-bought counterparts!