Thanks to the ongoing pandemic, wedding ceremonies and receptions have been forever changed.
At first, many weddings were postponed. And then, postponed again… and again…
Eventually, couples started to change their plans. After all, everyone started getting tired of postponing so many times. And eventually, we all started wondering if we'd never get back to normal. Small weddings and courthouse nuptials became the requirement if people wanted to tie the knot.
Scaling back weddings was actually already on the rise long before the world got flipped upside down. Now, it wasn't an overarching trend or anything yet, but it was definitely on its way. Of course, with the pandemic changing the way things need to be done, even more couples have opted for smaller guest lists in the last couple of years.
And you know what? As it turns out, the smaller wedding trend could be here to stay.
Many places have started to open back up and the rules on gatherings have relaxed. There are no longer restrictions on how many guests you can have indoors for a wedding, or how far apart they need to be. Even still, couples are choosing scaled-back guest lists.
As it turns out, the idea of spending an arm and a leg on hosting a ton of guests to take part in your nuptials isn't much of a popular one anymore. Gone are the days of going deep into debt just to tie the knot. Which sounds smart, if you ask me!
Couples are instead turning to the micro wedding trend.
As this trend continues to gain popularity, you might want to consider whether or not this intimate type of celebration might be right for your big day.
What's a Micro Wedding?
So, what is a "micro wedding," anyway? It's exactly what it sounds like: a micro wedding is a much smaller ceremony and reception than what we are accustomed to seeing, with less than 50 guests.
I know that 50 doesn't sound exactly "micro" — at least, at first. Not until you really start to think about it. Start trying to whittle down your own guest list right now, and you will quickly figure out just how difficult it is. Especially if you have a large family like I do, just inviting family members takes up a huge chunk of that guest list.
With micro weddings, the decision to keep everything small translates to both the ceremony and the reception, but some have a separate list for them. It really depends on personal preferences, and how you want your wedding day to look.
Some couples do not include all of their guests in the ceremony, and instead only invite very close family for the actual nuptials. Some don't include any of their guests for the ceremony itself. They decide to combine an elopement followed by a reception to create their micro wedding, and they only invite guests to the latter.
Of course, there are others who decide to keep the same guest list across both the ceremony and the reception.
Are Micro Weddings a Passing Fad, Or a Trend That Will Stick?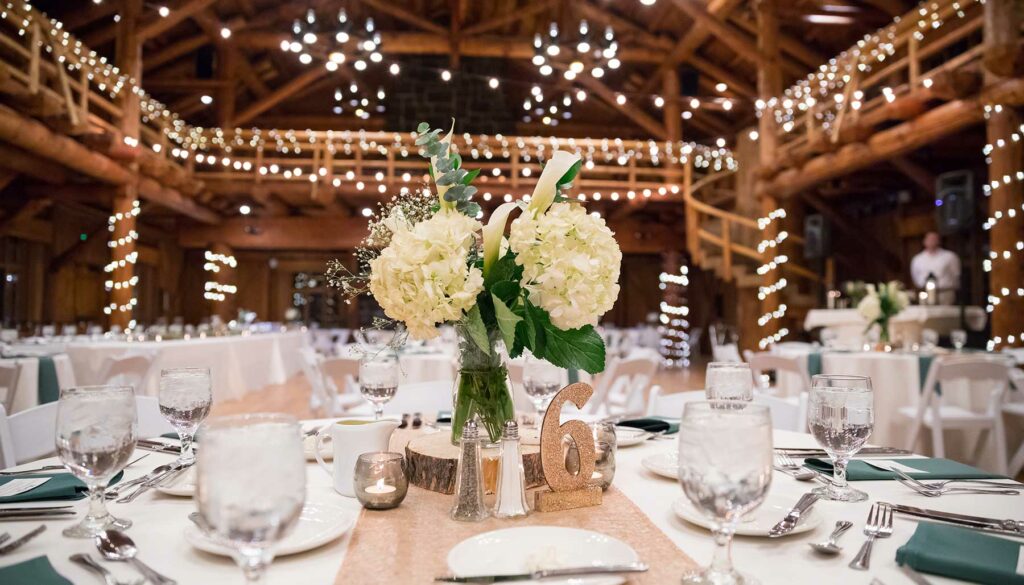 Is this a trend that's here to stay, or will the world return to over-the-top weddings with loads of guests? It's anyone's guess, but I do think that the small wedding trend will stick around.
Look, I know that big weddings with everyone on the guest list can be fun. It's like a giant party where everyone is celebrating your big day! And you don't have to worry about hurting anyone's feelings if they aren't invited, and the dance floor is definitely never empty.
While I don't think that everyone will opt for micro weddings, I do think that they will stick around. I think that as more people focus on what they actually want out of their wedding day, they might realize that the over-the-top wedding might not be right for them.
There are plenty of reasons why a micro wedding is appealing to couples planning their nuptials. From easing the burden of wedding planning to creating an intimate affair that lives up to your ideal wedding, a micro wedding could be your best choice. But perhaps more importantly, it can significantly reduce the cost of having a wedding.
How Much Does a Micro Wedding Cost?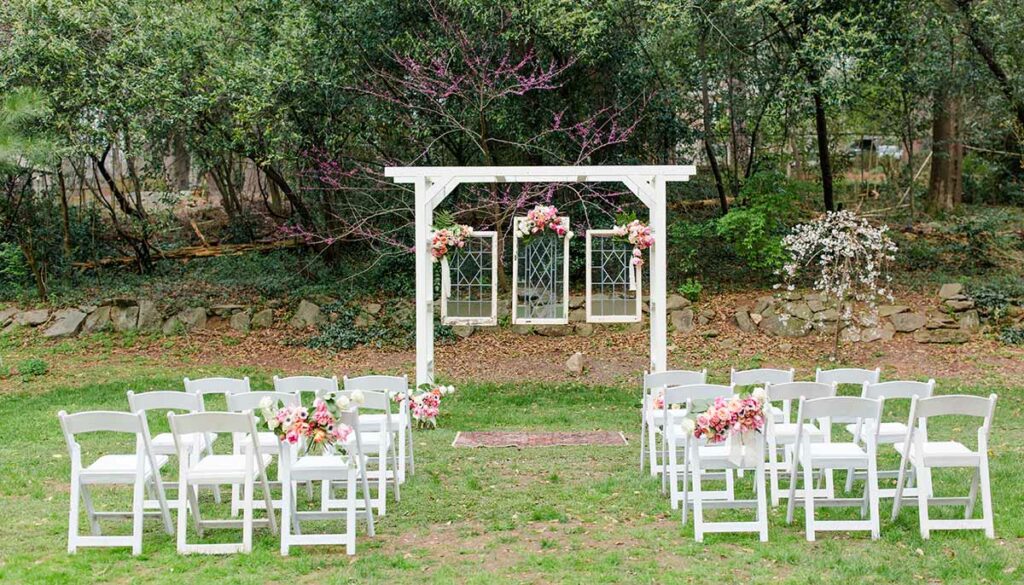 Whether you decide to invite your whole guest list to the ceremony and reception, or instead opt for a courthouse ceremony followed by a reception, micro weddings will save you some serious bank on your big day. If you have already started looking at the cost of weddings these days, I'm sure you know what I'm talking about!
Just how much will a micro wedding cost? Well, it is hard to give a hard number. Just like with traditional weddings, the costs of micro weddings vary widely depending on the couple's chosen location, plus their personal wants and needs. You also have to take into account the cost of wedding decorations, what kind of catering you hire, and even how much you spend on your wedding dress.
Even still, we can look at some wedding basics to see how a micro wedding stacks up against a traditional, larger wedding.
According to The Knot, the average cost for catering is around $71 per person. Just in catering alone, imagine how much more expensive it would be to feed 150 guests, as opposed to only 40. By cutting your guest list down significantly and eliminating 110 guests, you just saved a whopping $7,810 on catering alone. We haven't even touched other expenses yet.
Similarly, you will save money on virtually everything else associated with guests, from invitations to table cloths, chair rental fees to the bar tab. Do you realize how expensive all those centerpieces are going to be, and how many you're going to need? What about all those gifts?
On top of that, having a micro wedding can really open up your choices of more affordable venues. I really think this is something that most people don't think about when they start planning a wedding. Larger spaces to hold a larger guest list will always cost more – and they may be harder to secure on your date.
Instead of having to fork over a ton of cash for a large space, you can instead opt for a much smaller location that is infinitely more affordable. If you decide to elope privately or exchange vows at the courthouse, you also only need to be concerned with a reception venue. You won't even need to budget for a ceremony location.
More Intimate Weddings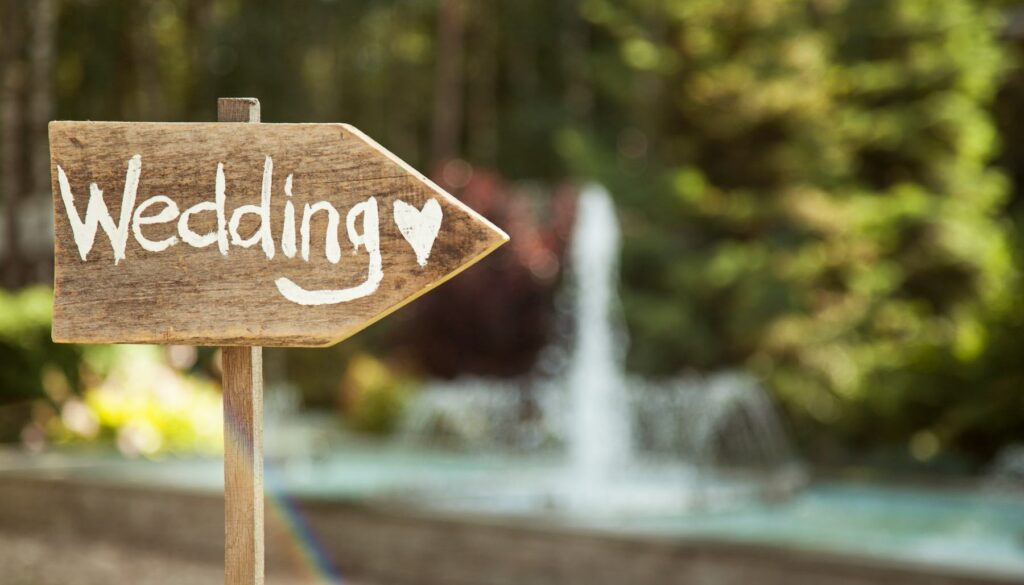 Sure, micro weddings can save you some serious cash. But, they are also increasingly popular for their ability to create a more intimate and personal experience. And hey, who doesn't want their wedding to be an intimate and personal experience, right?
The level of intimacy with a small guest list means that you have the ability to personally connect with and socialize with every guest. Have you ever attended a large wedding, and found it difficult to even speak to the bride and groom?
For example, I went to my cousin's wedding some years back, and they invited everyone. It was a great, big wedding, and it was beautiful. But to be honest, I'm not sure I spoke to the groom at all, and I only briefly congratulated my cousin in passing, and that was the only time we spoke the entire evening. It can be difficult to see all of those guests when there are so many!
If you are the kind of person that likes to speak with everyone directly and enjoy their company, you might be happier with a smaller guest list.
Plus, it's your day. If you were hoping to relieve the pressures of a large wedding, this is a great way to do it. It can be infinitely easier to plan your wedding when you whittle down your guest list to a more manageable size. Have you ever tried to plan seating arrangements for 200 guests? What about catering for that many people? While these are normally tasks for a wedding planner, many younger people are opting to DIY these tasks — and that leaves the responsibility on the couple's shoulders.
Will It Hurt Feelings?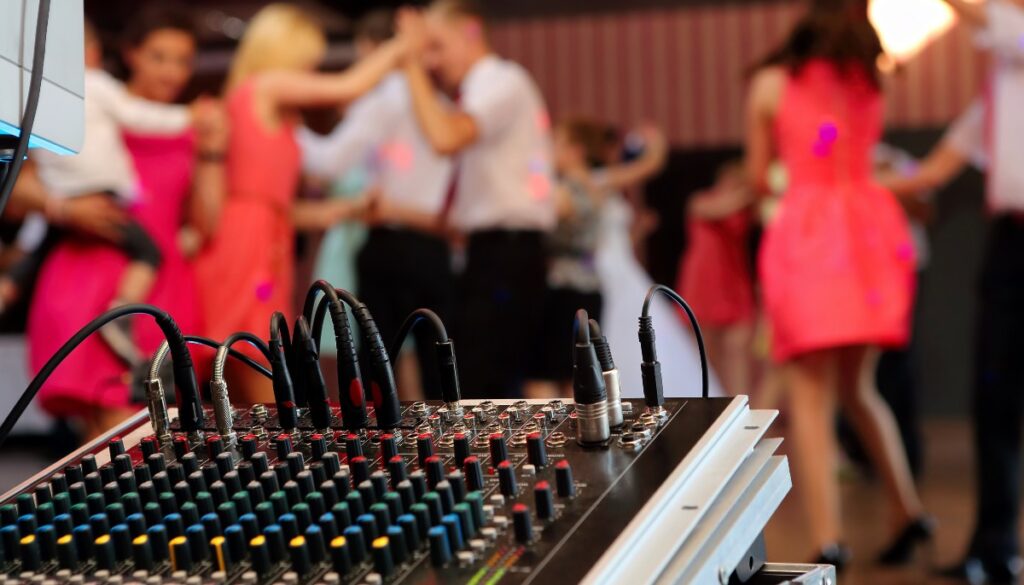 Of course, when omitting so many people, you run the risk of hurting some feelings. It can make it hard to pick and choose who is attending, and who doesn't get an invite.
Even if you think this might be the case, stick to what you really want to do. It is your wedding day, after all, and it should be the day that you want – not what your Great Aunt Amy wants.
Just make sure to be upfront with your family and friends that may not be on the short guest list. Be honest with them, and make sure they recognize that you just aren't able to invite everyone. Just make sure to do it gently! They are likely to be very understanding, and appreciative that you were honest. And hey, they might still send you a sweet wedding gift!