Do you have a Rachel to your Monica? A Cristina to your Meredith, a Gayle to your Oprah, a Matt to your Ben? If you do, consider yourself lucky.

Best friends are there for us through the good times and the bad times, so it only seems right to give them a sweet gift this holiday season that shows how much you care. However, you shouldn't have to worry about spending an arm and a leg to pamper your BFF.
In fact, you should do the exact opposite! Because this person is your ride or die, there's a good chance you know everything about them (or close to everything). From their favorite flavor of ice cream to the celebrity they're obsessed with, to even what candle they prefer, really knowing someone helps in the gift department.

So, if you're stressing about what to buy your person this year but don't want to drop a ton of change, you've come to the right place. Here are some simple yet creative ideas that will leave your BFF feeling very loved.
DIY T-Shirt
Is there something your best friend is obsessed with? Harry Styles? Star Wars? The cast of Stranger Things? If so, make them a shirt! First, go to your local craft store (Michaels, Hobby Lobby, etc.) and grab a plain t-shirt and transfer paper. Then, once you're home, print out a fun picture of whatever (or whomever) your friend loves onto the transfer paper.
Once it's printed, all you need to do is iron the paper onto the t-shirt and voila, you have yourself a homemade merch shirt! Your friend will love it because it's so personal, but it'll only cost you about $10 to make. Win, win!
Personalized Spotify Album Cover Portrait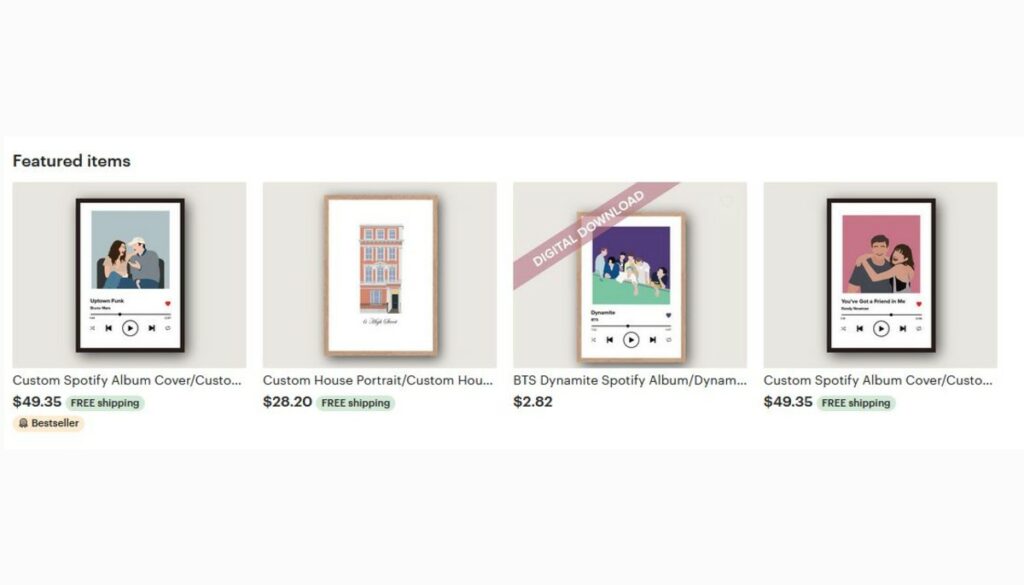 If there is a song you and your best friend love, this is the perfect gift to get them. Everymomentdesign on etsy.com makes personalized Spotify album covers, complete with a photo of you and your friend! All you have to do is choose the song, send in the photo to be the cover art, and the designer will do the rest.
Stay-at-Home Basket
Since we'll all be hunkering down for the winter, make your friend a stay-at-home basket. The basket could be filled with your friend's favorite snacks, beverages, face masks, a candle, a board game… truly anything that can be utilized at home. Drop it off on their front door and we guarantee they'll thank you for making their winter quarantine a little bit more manageable.
Plan a Day of Activities
So this gift will probably have to happen after the holidays (and once it's safer to do things in public), but it'll be worth the wait. Plan a day of activities for you and your friend that starts first thing in the morning and lasts through the evening. Give them clues as to what the day will entail, but keep the activities a surprise.
For example, you could start the day with a fun outdoor workout class, followed by coffee at a local coffee shop, window shopping, a picnic in the park, and drinks in the evening. While this gift is incredibly personal and also allows you to spend quality time with your friend, you can decide exactly how much money you want to spend.