Cruising isn't just a fun, convenient way to take a vacation. For many people, it's a lifestyle. Once you get hooked on traveling this way, you'll be eager to book your next cruise as soon as you dock at your home port.
If you've been curious about taking a cruise but aren't sure if it's right for you, never fear! Here's what you need to know before you embark.
Choose a Cruise Line That Matches Your Personality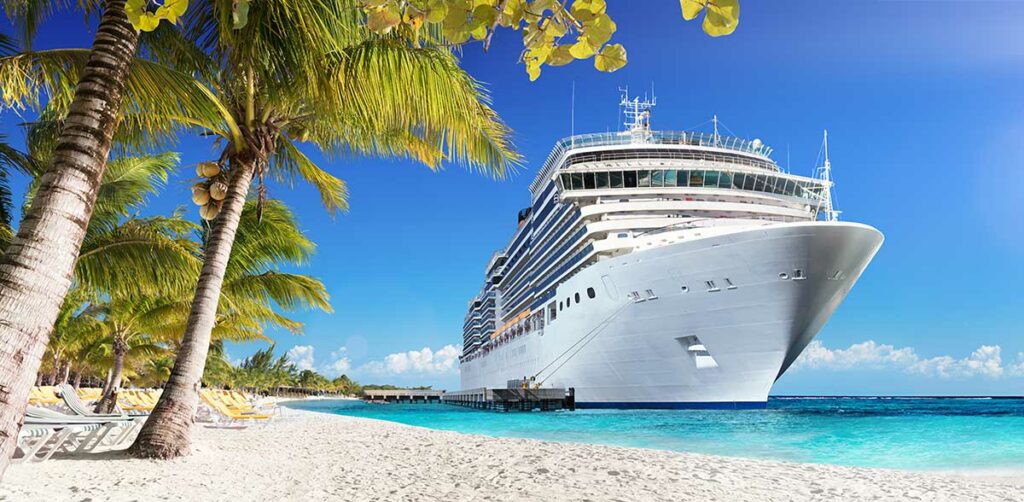 Whether you're a fun-loving single, traveling with a family, or a retiree enjoying your golden years, there's a cruise out there for you. However, choosing the wrong cruise line could turn your voyage into a nightmare.
Different cruise lines cater to certain types of travelers. One way to figure out which one meets your needs is to search for "Best cruises for ________." For example, "best cruises for singles" can help you find ships that make it easy for solo travelers. Many luxury cruise lines, such as Cunard, attract older travelers, while Disney cruises appeal more to families with young kids. This is important to know, not only so you'll fit in with your fellow passengers, but also so that the amenities, dining options, and shore excursions suit your taste.
Understand Exactly What Is Included in Your Ticket
When you book a cruise, the base fare typically covers your cabin, basic meals, and onboard activities and entertainment. It may also cover port excursions and non-alcohol beverages other than soda. However, don't make the mistake of thinking that your fare is "all-inclusive." One of the reasons that mainstream cruise lines seem so cheap at first glance is because there are so many potential extras and add-ons.
For your meals, you'll have the option to eat at the main dining room (at an assigned time) or the ship's 24-hour buffet. Your ship might also have a poolside grill or other eateries that are also part of your ticket. However, onboard specialty restaurants often charge premium steakhouse prices. Some ships offer free room service, while on others the food is free but incurs a delivery charge.
Arrive Early and Bring a Carry-On Bag
If you are traveling to the departure port from out of town, don't risk the ship leaving without you. Travel delays happen, so it's smart to book an overnight stay at the port the night before you're supposed to set sail. The voyage won't wait if you're late.
In addition to arriving with plenty of time to spare, it's a smart choice to pack a carry-on bag as well as your checked luggage. Include all of your essentials—phones and charger, wallet and passport, medication, etc.—as well as a bottle of sunscreen, a bathing suit, and a book. Why? Because your stateroom will almost certainly not be ready yet. You'll need to wait in one of the public areas of the ship until it's set up and your luggage has been delivered.
Veteran cruisers advise that the buffet and lounge chairs will fill up fast during this interim period, so have a plan for where you want to spend the first couple of hours of your cruise—then get there fast.
Read More: Why Plan a Trip When You're Broke and in Lockdown?
Interior, Oceanview, or Balcony?
When you first book a cruise, you'll have the option to choose between several different types of cabins. Interior staterooms do not have a window or balcony. Oceanview cabins have a window, and balcony cabins offer a small, private outdoor space.
Which one is the right choice for you? If you're on a strict budget and you're an extrovert who enjoys staying busy, then an interior stateroom is a good way to save money. Since you won't be spending much time in your cabin, other than to sleep, it doesn't really matter if you can see the ocean. There are more than enough places on the ship to lounge in the sun and look at the waves, after all.
However, if you have a little more wiggle room in the budget or you're a more introverted person who needs to have downtime to recharge, then spring for the balcony stateroom. It's a truly spectacular way to experience the voyage.
Will you get seasick? That's hard to predict. Most cruise ships are so massive that you'd assume seasickness wouldn't be an issue, but even seasoned cruisers can tell you horror stories. One tip to avoid seasickness at night is to pick an interior stateroom on a lower deck, where the motion of the vessel makes the least impact.
Should You Bring Cash?
Your room key will act like a credit card during your entire experience on the vast majority of cruise lines. If you want to pay for anything that isn't included in your cruise package, you'll swipe your room key. Those charges will be billed to your account, just like charges at a fancy hotel. Many gratuities are also either prepaid or automatically added to your account, so be sure that you're not "double tipping" for services unless you want to.
The main exception to the "no cash needed" rule is when you disembark at a port. Unless the excursion destination is wholly owned and operated by the cruise line, you'll need to pay for anything you buy in local currency. Many veteran cruisers recommend that you pay cash at ports.
If you plan to do any onboard gambling, bring cash—but make sure to set a reasonable budget for yourself. You can also choose to tip some cruise staff, such as room service waiters, with cash.
Book Extras Before You Board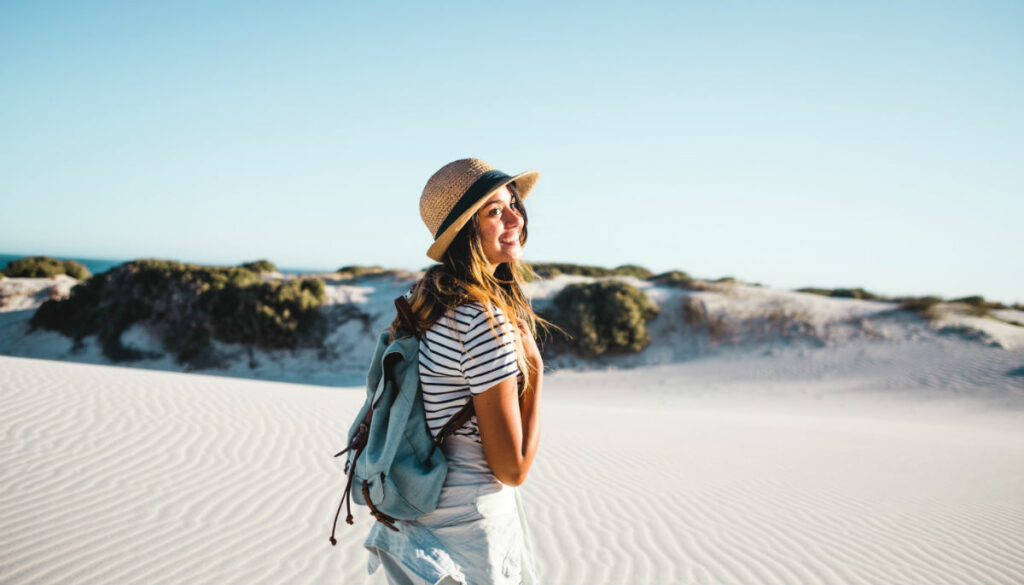 If you think you might want to indulge in a spa treatment, dine at one of the upscale restaurants not included in your cruise package, try a shore excursion, or add Wi-Fi to your stay, you can book it all from home before you set foot on the ship. Check out all the extras available on your voyage from the cruise company's website and then pre-pay for everything.
According to Royal Caribbean, "Booking these things before your cruise not only saves you time, but also money. In general, the prices you find online will be cheaper than if you waited to book them onboard."
You don't have to book shore excursions through the cruise line, though. If you have free time at a port, you can arrange for your own sightseeing tours or experiences. It's a good idea to do plenty of research at home before you set sail so that you have a wish list of things to do in the limited time available ashore. If you wait until you're already on the ship, you'll need to purchase the Wi-Fi package to do any last-minute searching.
And speaking of Wi-Fi, if you decide not to pay for internet access, make sure to set your cell phone to airplane mode. Your phone can continue to search for internet access while you travel, potentially adding hundreds of dollars in international roaming charges to your bill.
Dining Etiquette
Cruise ship dining is unlike anything you've ever experienced—and the etiquette will probably be unfamiliar, too. Different cruise lines offer varying levels of formality, but there are a few rules you should never break.
If you have an assigned time in the main dining room, you have to show up in that window. Otherwise, there won't be a window for you to have dinner. Typically, there are at least two seatings for the ship's MDR. Arrive on time, or else you might delay everyone else at your table from ordering their meals.
Wait, what's that about sharing a table? This isn't Applebee's! On many cruise lines, you should expect to share a 4- to 8-top table with your fellow passengers unless you have specifically requested to dine alone. You'll be sitting with the same group of people every evening, so be respectful.
Some ships have more formal dress codes, requesting cocktail or evening attire for dinner. Others are more relaxed, but in general, the MDR is the more formal of the dining options. If you'd rather roll up wearing shorts and a tank top, then you should plan to eat at the buffet. You can always reach out to the cruise line (or your travel agent) about what to pack if you're not sure. Formal attire may be expected in other parts of the ship as well. Cunard ships, for example, hold gala evenings where themed attire is expected.
Pack Light—But Smart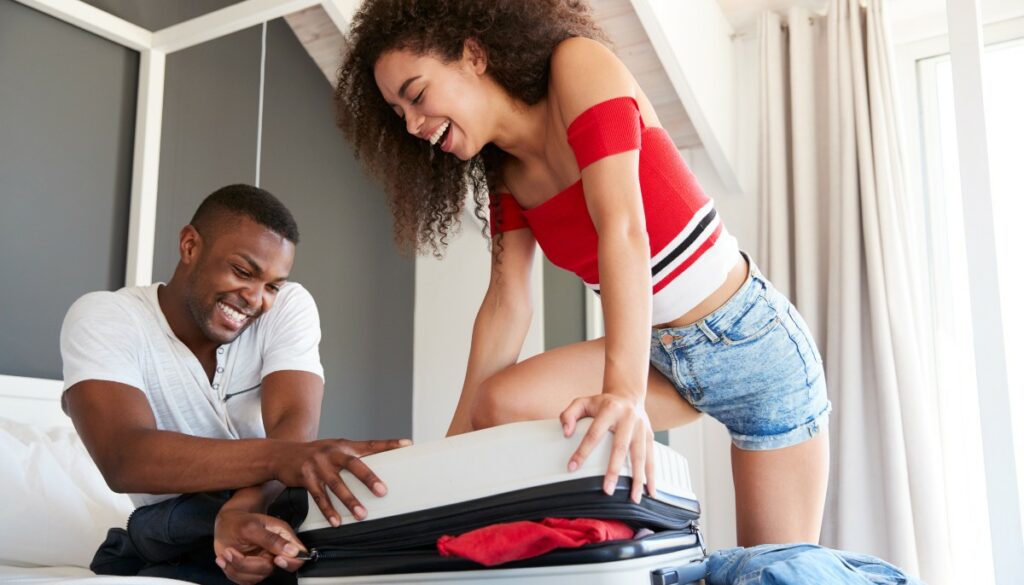 In your stateroom, space is at a premium. If you bring multiple pieces of luggage, you may struggle to find somewhere to stow them. Packing light is one of the most common pieces of advice from seasoned cruisers. However, they'll also tell you to pack smart.
What does that mean? Expect the unexpected, especially when traveling to the tropics where the weather can change frequently. A rain jacket or poncho is a must, but so is sunscreen and a wide-brimmed hat. Your shoes should be comfortable for walking and standing for long periods, but you may also need a dressy pair for formal dining. You should also bring a lightweight jacket or sweater, along with a bathing suit, just in case you get chilly onboard the ship.
Finally, make sure to pack a small tote bag or backpack to carry necessities like sunblock and your phone. After all, most bathing suits don't come with pockets.