Have you started decorating for fall yet? Maybe you've hung an autumn wreath on your front door, planted mums in the yard, or decorated your couch with some fun fall pillows. But what about the smells of fall?
Outside you can enjoy the scent of fresh, cooler air and newly-fallen leaves. But as the weather gets colder, you'll be spending more time cozied up indoors. Making your house smell nice after the sweaty summer months is one of the best parts of fall! These four fall candle scents will make your home smell great and feel cozy.
Pumpkin Cinnamon Bun from Bath & Body Works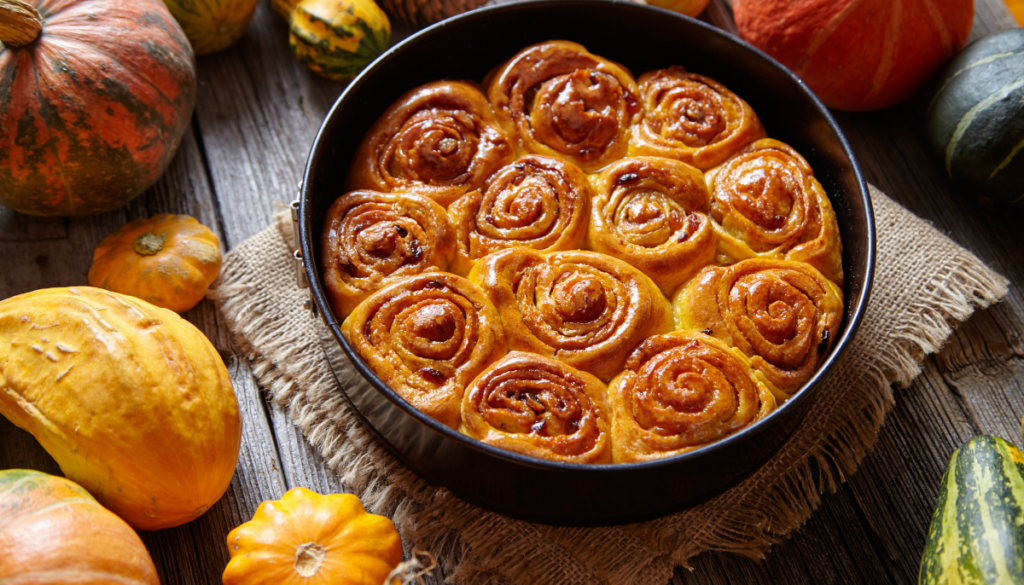 You can't go wrong with a candle from Bath & Body Works, and they have plenty of options to choose from. Their many options help people embrace each new season as it comes. Fall is no exception, and Bath & Body Works has done it again. Sweet Cinnamon Pumpkin, White Pumpkin, Marshmallow Fireside, and Apple Weather are just a handful of the new scents the company is offering this year.
The Pumpkin Cinnamon Bun candle has a name that first of all, sounds delicious. It promises to create an aroma of warm cinnamon rolls, pumpkin spice, and vanilla frosting. It sounds good enough to eat, and it will make your home smell incredible!
Royal Riviera Pear Candle from Harry & David
America's first choice for fruit and food gifts, Harry & David's has plenty of fall candle scents to offer. You can purchase their Cozy Vanilla Spice, Pumpkin Spice, Orange Blossom, or Peach Gardenia Candle. Each candle is $39.99 before shipping and has two wicks for a more even burn.
All of those scents are fantastic options, but you can find them in plenty of places. Harry & David's has a more unique offering that we recommend: their classic Royal Riviera Pear, but in candle form. Pears are in season in the fall, so this scent is a perfect addition to make your home cozy and smelling great!
Capri Blue Pumpkin Clove Jar Candle from Anthropologie
If you're searching for a candle that looks just as good as it smells, then look no further than the Capri Blue Pumpkin Clove Jar candle at Anthropologie. The jar is glass, the lid is etched metal, and it lights up beautifully once the candle is lit. 
It's not all about looks, though – we're here for the scent. The aroma is creamy, buttery pumpkin combined with orange zest. There are also hints of vanilla and cinnamon. There's a lot going on in this candle, and it will make your home smell wonderful!
Brown Sugar Fig Soy Candle from Aromaology
Are you tired of pumpkin everything? If you're looking for a change, try out Aromaology's Brown Sugar Fig soy candle. The scent features coconut milk, musk, and cedar in addition to fresh fig, which is in season in fall.
Candles from Aromaology have an excellent reputation. They last more than 70 hours and are strong enough to fill the whole house. On top of that, the brown glass jar complements a fall color scheme perfectly.
No matter what the weather's doing outside, you can make your home cozy inside with great-smelling candles. Don't be afraid to change it up and experiment with new scents!