London. New York. Paris. Tokyo. Yeah, they're great and all. But they're also punishingly expensive places to visit. If you want to travel more often, then why not consider visiting destinations where your money will stretch a lot farther? These are some of the most budget-friendly travel destinations in the U.S. and abroad right now.
Editor's Note: Be sure to check the travel requirements to your destination before you start planning your trip.
Jekyll Island, Georgia
If you're looking for a coastal vacation without a ton of tourists to clutter up your photos, then head down to Jekyll Island. The world-famous Driftwood Beach is truly a sight to behold, and Millionaire's Village—a collection of vacation homes built by New York's elite at the turn of the last century—is a beautifully preserved time capsule of the Gilded Age.
Hotels here are less expensive than many other destinations along the Georgia coastline. You do need to pay for a parking pass on the island, which runs $8 a day. Restaurant options are limited, but it's an ideal place to enjoy a picnic. You can always venture out into the rest of the Golden Isles for more dinner options.
Mexico City, Mexico
Mexico City is a vibrant place full of stunning architecture, delicious food, and rich history. Although it's quite crowded—and the metro can be a nightmare during the busy hours in the mornings and evenings—it's a wonderful place to visit. Rather than paying top dollar to visit one of the coastal resort meccas like Cancun, head to the capital and enjoy the vibrant culture and arts. And the food. Did I mention the food?
Douro Valley, Portugal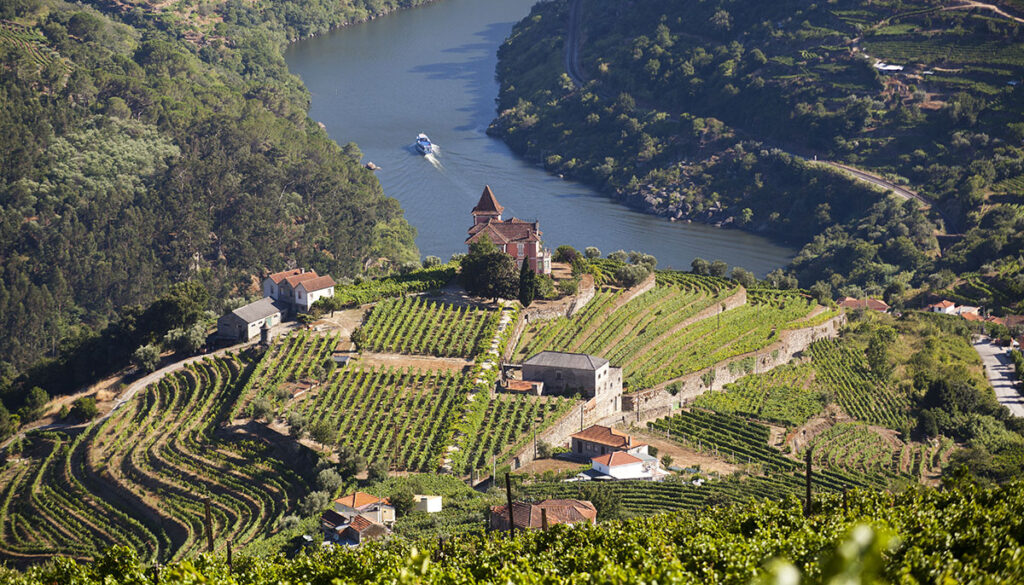 Are you a wine drinker? Do you think Napa is way too overpriced? Consider heading to the Douro Valley in Portugal. People have been growing wine grapes there for about 2,000 years, and the vineyards are recognized as a UNESCO World Heritage site.
The valley is named for the river that flows through it. Terraced vineyards rise along the banks of the Duoro, and above them roll gentle hills patchworked with fields and groves of orange trees. The valley is a relatively short train ride from Porto, but you might want to rent a car in order to explore the region.
Read More: Solo Travel Tips for Single Women
Chicago, Illinois
In terms of sheer bang for your buck, Chicago might just have every other major city in the United States beat. Although it's not as cheap as visiting some other parts of the world, the Windy City is affordable compared to New York or Los Angeles. You can't beat the museums there, and the improv comedy scene is still going strong.
The cheapest way to stay in Chicago—or almost anywhere else—is in a hostel. You'll probably pay about $40 a night for a bed in a shared dorm-style room. Budget hotels start at around $100 a night. Since it's such a major travel hub, getting to Chicago by plane or train is usually pretty cheap.
Montevideo, Uruguay
Uruguay doesn't get enough love. Most tourists book it to Brazil or Argentina when they visit South America, which is great news for smart travelers who choose to explore this relatively hidden gem of a city.
You'll find a pedestrian-friendly historic district in Cuidad Vieja, where the buildings are painted in a variety of colors. At night, the area comes alive with music, dancing, and food.
You can expect to spend just under $50 a day to stay in Montevideo, which puts this destination smack-dab in the middle of South America's tourist destinations. While not as cheap as Peru, it's a much more budget-friendly city than Rio de Janeiro or Buenos Aires.
Bruges, Belgium
If you're looking for a quieter—and more affordable—place to visit in Western Europe, then add Bruges to your bucket list. My experience there is that every shop in the historic city center sells chocolate, lace, or beer.
Like Amsterdam, the city is built along a network of canals. However, it's not nearly as crowded as the capital city of the Netherlands. Parts of the city seem like they haven't changed for hundreds of years, as though you've stepped into a painting.
Staying in Bruges will run you around a hundred dollars per person, per day. If that's too steep for your budget, then traveling to the countryside might be your best move. Bruges is a touristy area, and the surrounding region is just as lovely and a lot less expensive. This is another trip where you might want to rent a car, however.
Taipei, Taiwan
I have it on good authority from a well-traveled friend that Taipei is one of the loveliest and friendliest cities in the world. The capital of Taiwan is a bustling metropolis that's home to just under 3 million people. While a visit to Taipei 101 might seem like it's essential, you might want to skip the skyscraper in favor of exploring the city's many museums and markets.
Taipei is a foodie paradise. According to Lonely Planet, "Dining out is so popular that many studio apartments in Taipei don't have kitchens: eating out is cheap, casual and tasty and many families do that or get takeaway most nights of the week." The city's public transportation system is also one of the best and most affordable in the world, so you'll have little trouble getting around.
Read More: How to Save Money While Traveling
Siem Reap, Cambodia
If visiting Angor Wat is on your bucket list, then you'll want to stay in Siem Reap, which is the name of both a province in northwest Cambodia as well as a city. It's the closest Cambodian city to the temple complex and serves as a major tourist hub. Over the last two years, while tourism was at an all-time ebb, the city overhauled its roads, parks, and other infrastructure, making Siem Reap an even more inviting destination. There's a thriving startup culture in the city as well, along with a growing community of ex-pats who love the lower cost of living and beauty of the region.
While Angor Wat is the main tourist attraction in the area, don't miss the city's many restaurants, markets, and public parks. You can also visit the floating village in Tonle Sap Lake or take in a night's entertainment at Phare Circus. In general, it's one of the safest and friendliest places to visit in Cambodia.
Tallinn, Estonia
Savvy travelers know that Eastern Europe is where you'll find the best value for your money. Tallinn is the capital of Estonia, and I'll bet that before now, you hadn't even heard of it. The medieval city is as charming and culturally rich as any place you'll find in Western Europe. However, it's much cheaper.
Old Town is the walkable city center and the place where most tourists congregate. That means prices are also a bit higher there, especially for restaurants. If you want a better bargain, ask a local for their recommendation for a meal. Tallinn is also a two-hour ferry ride from Helsinki, Finland, so consider adding a day or two to explore Estonia if you're ever visiting Scandinavia.
Essaouira, Morocco
While Morocco as a whole is an affordable destination, you'll find even better bargains—and incredible hospitality—when you venture out from Marrakech. Essaouira is an ancient port city with centuries of history to explore. If you're a Game of Thrones fan, then you'll recognize it as the setting of Astapor.
The wind off the sea is strong, which makes sunbathing basically impossible during the summer. Visit in the spring or fall instead and enjoy a laid-back visit without the crush of tourists that you find in Morocco's bigger cities. Traditional guesthouses known as riads range from luxurious to super budget-friendly.
Tenerife, Canary Islands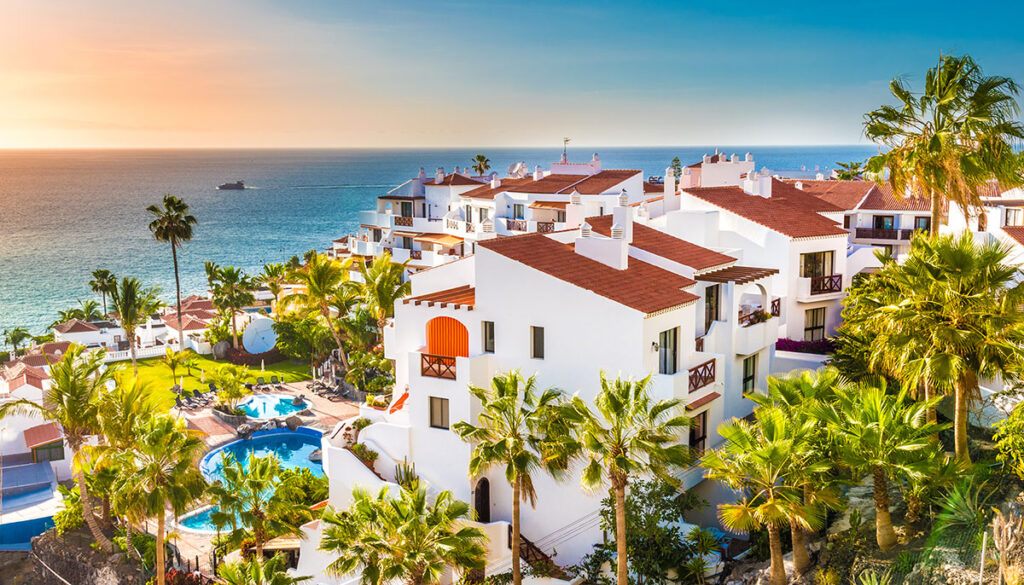 Compared to other island getaways, Tenerife is a bargain. The Canary Islands are part of Spain and are located off the coast of Morocco. The beaches of the Playa Jardin are made of black sand, thanks to the volcano, but you can find golden beaches, too. The Canaries consist of multiple microclimates, so you can experience pretty much any kind of weather and terrain depending on where you travel. You'll definitely want to pack layers.
For a tropical getaway that's convenient to Europe, Tenerife is a great choice. Just avoid the ritziest resorts and consider booking a self-catered apartment instead, so that you don't have to dine out for every meal. Also, plan your travel around school holidays, when European families flock to the Canaries. April is a great month to visit.
Outer Banks, North Carolina
While you can certainly spend a lot of money on hotels and touristy tchotchkes on the Outer Banks, you can also travel there on a budget. I'm biased since I'm based in the Carolinas, but I think the drive along the chain of barrier islands that hugs the North Carolina coast is one of the prettiest in the world. If you want to drive the whole length, you'll get to enjoy a free ride on the passenger ferry between Hatteras and Ocracoke.
Best of all, there are multiple state campgrounds that cost $20-30 a night. That's a bargain compared to many of the hotels in the area. It's also cheaper to go in the shoulder seasons.