While many think of Mother's Day as a happy celebration, it's not always the easiest holiday for some. There are many reasons why Mother's day can be a tough one. Perhaps you have a strained relationship with your mother, or you aren't currently on speaking terms.
Some may be experiencing their first Mother's Day without their mom, while others have been dealing with that loss for many years. It can even be incredibly difficult for a mom who has lost a child or for women struggling with fertility.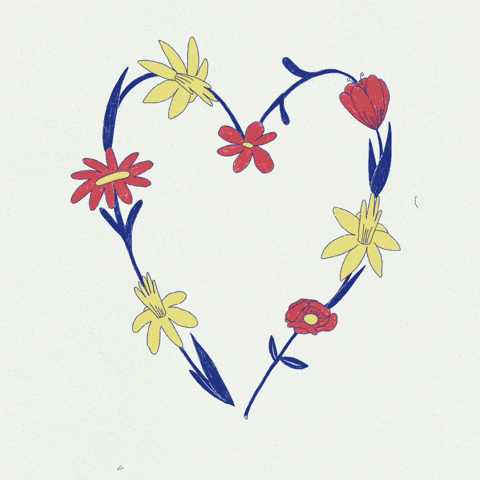 The role that social media plays in our lives can certainly make dealing with Mother's Day even more difficult. It feels like everyone flocks to Facebook and other social media sites to put on public displays for the holiday. Newsfeeds fill with friends bragging about how they have the best mom ever. There are photos of Mother's Day brunches and pretty gifts. It can all be pretty overwhelming for anyone having a tough time.
Tips For Anyone Having a Hard Time With Mother's Day
No matter the reason why Mother's Day is hard, there are a few things you can do to make it a little easier.
Make a Plan
We already know that Mother's Day is coming up. Take time now to prepare yourself for it. The day will go infinitely smoother for you if you already have a plan ahead of time. Your plan will depend on your own personal needs for getting through the day. Do you want to send a card to Mom? Are you hoping to do something to memorialize your Mom that has passed?
Acknowledge Your Feelings
It's important to allow yourself to feel sad. We can't deal with our emotions and process grief if we keep trying to ignore all of it. Instead, acknowledge how you are feeling. Allow it, and process it. If possible, focus on and appreciate all the things that you learned from Mom.
Social Media Sabbatical
Take a break from social media. You knew I was going to say it, right? I know that it is easier said than done, but stepping away will do wonders for your mental health. On a day when everyone is posting about something that is causing you sadness, it's best to just skip it. In fact, plan to stay off of Facebook, Instagram, and any other social media networks for a few days while you wait for your feed to go back to normal.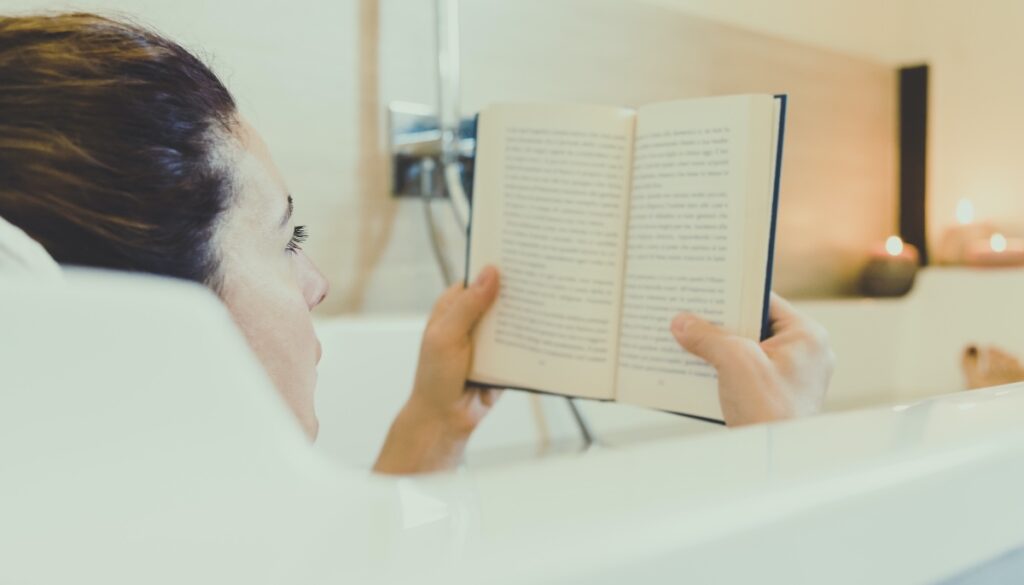 Do Something for Yourself
Self-care and compassion can go a long way. If you're feeling especially blue about Mother's Day, it's okay to take care of yourself. What you choose to do depends on your preferences. Self-care looks different for everyone, after all. Take yourself out for a pedicure or get takeout from your favorite restaurant. Even just soaking in the bath with a glass of wine could be it!
Tips if You Have a Strained Relationship With Mom
When Mother's Day rolls around, a strained relationship with your mom can make the day especially difficult. You aren't alone if you have a complicated relationship, but it can feel particularly painful and isolating when all of your friends are making Facebook posts praising their moms.
Mother's Day can still be a good day to connect, regardless of your strained relationship status. However, it's important that you approach with caution. The last thing that you (or your mother) need is to end the day in a fight.
How you choose to connect will depend on just how strained your relationship is. If things are particularly complicated, opt for a phone call or video chat instead of meeting in person. And if you do decide to get together in person, try to avoid topics that may lead to conflict. Do your best to remain cordial if Mom decides to bring up a topic you don't agree on. Try saying you will talk about it another time or remind her that you think about it differently than she does.
Tips if You Are Estranged From Your Mom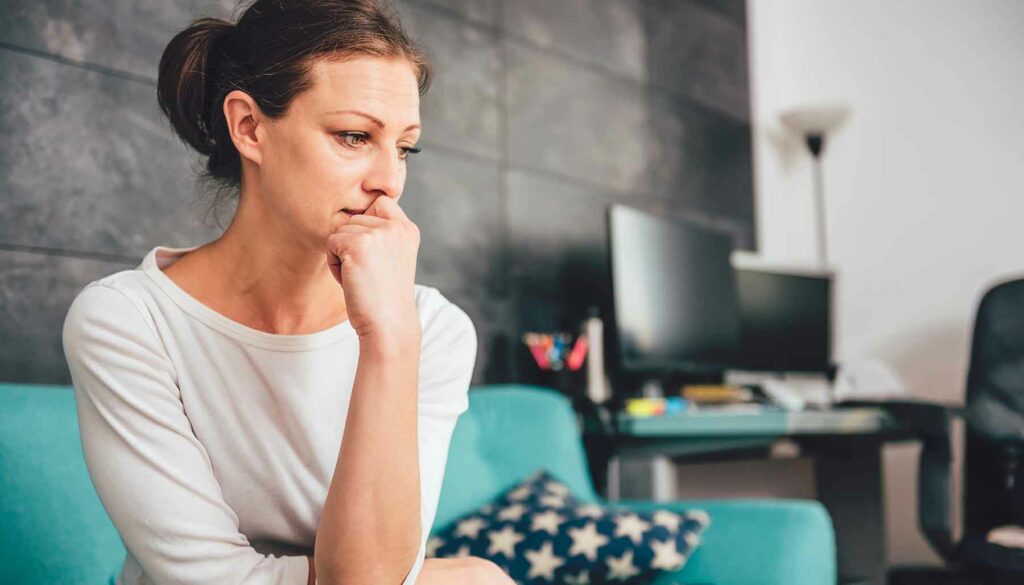 Not everyone has contact with their mothers. And while that might be unfortunate, it is okay! Sometimes, we have to put our safety and well-being before everything else, including family.
Related: Setting Healthy Boundaries Isn't a Luxury–It's Essential
If you still have good reason to stay away, don't feel guilty for not reaching out — even on Mother's Day. Acknowledge how you feel, but don't let it overwhelm you.
If you're estranged but maybe not as sure about it, Mother's Day might be a nice time to reach out if you want to initiate contact. A card or a text with a simple message would be a good place to begin. However, it's important not to expect too much. Do it because you want to be a good daughter or because you want to accept your mom into your life. Do not initiate contact because you're hoping your mother has changed or will apologize for something.
Tips If Your Mother Has Passed
Mother's Day can be incredibly hard if your mother is no longer around. Advertisements, social media posts, and even items at the grocery store can dig up uncomfortable or upsetting memories. It can be difficult for anyone who has lost a parent, even if you had a complicated relationship before she died. And if your mother's passing was relatively recent, and this is your first Mother's Day without her, it can be especially difficult.
First of all, be kind to yourself. Feeling that heartbreak is perfectly normal, and you should allow yourself to grieve. If you feel like taking an entire day to do nothing but binge some Netflix, that's definitely okay! There is zero shame in it.
Ways to Memorialize Your Mom On Mother's Day
However, if you're ready to start healing — well, as much as you can, anyway — doing things in Mom's memory is a great way to start. And there is no better day to do it than Mother's Day. Here are a few ways that you can memorialize Mom on Mother's Day to help you manage your grief.
Buy Her Favorite Flowers
If your mom had a favorite kind of flower, buy some in her memory. It will be a cheery way to remember Mom. Plus, they will last for more than one day, so Mom's flowers can bring you a little joy for more than Mother's Day. And who knows — you might like it so much that you'll start regularly keeping a bouquet of Mom's favorites around all the time.
Pick Up Her Favorite Perfume
Scents are tied to memories, so it is likely that just smelling Mom's signature perfume will bring back lovely thoughts. If you don't want to buy a whole bottle, you can likely pick up a sample at the perfume counter. You can spend all day smelling the perfume and remembering all the good times with her.
Visit Another Mother
If you're feeling particularly lonely without being able to visit or call your mother, consider visiting an assisted living facility or nursing home. There may be residents there who might not otherwise have visitors on Mother's Day. It will brighten up their day, and it will make you feel good, too.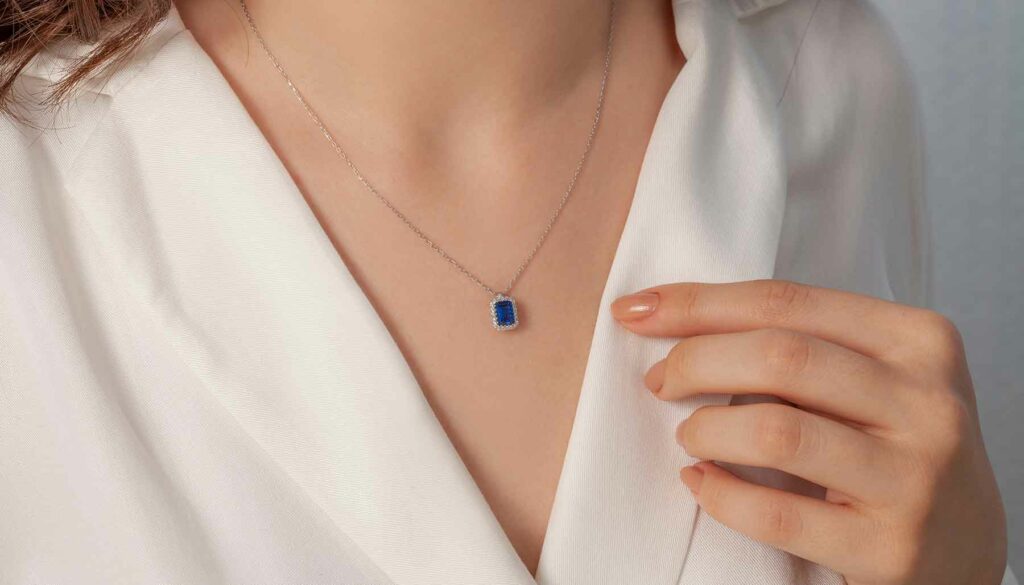 A Memorial Necklace
Keep Mom a little closer to your heart after she is gone with a memorial necklace. You could get a personalized pendant or a locket with her initials engraved on the front. Even a birthstone necklace in memory of Mom would be a beautiful way to honor her.
Spend the Day Scrapbooking
Even if you're not an avid scrapbooker, creating a scrapbook of memories can be a heartwarming way to remember Mom. As you put the book together, you get to remember and relive all the good memories. Include old photos, poems that remind you of her, or add her favorite recipes. Once you're done, you'll have a scrapbook you can look at whenever you're feeling sad.
Plant a Tree
If Mom loved gardening or simply being outdoors, you could plant a tree in her memory. Going outdoors and choosing a place in the yard to plant it will be a great way to get outside on Mother's Day. Plus, it is a memorial that will last for a really long time.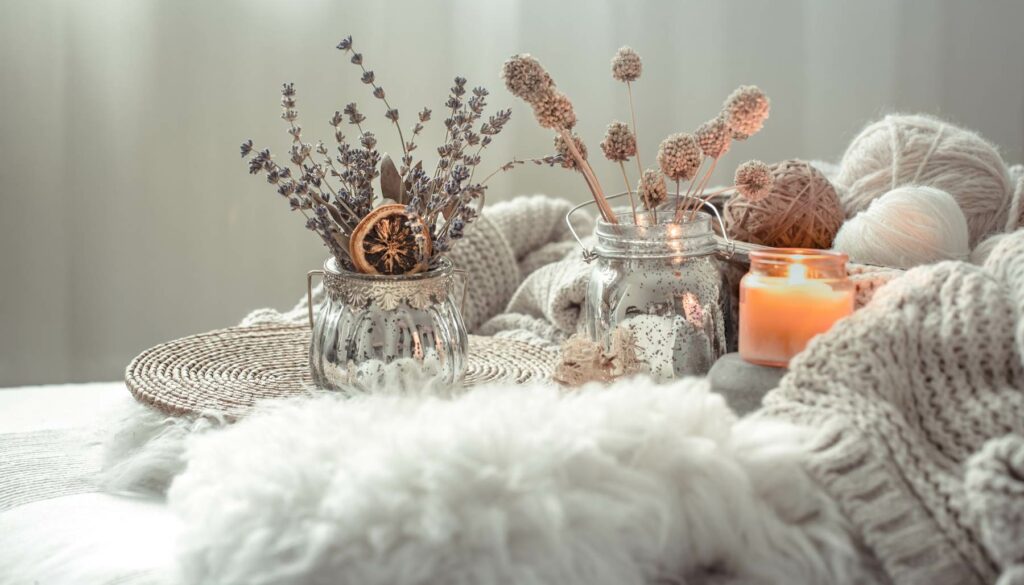 Light a Candle
Lighting a candle in memory of a loved one is a time-honored tradition in many cultures. Find a special candle to use in your mother's memory, whether it's her favorite color, her favorite scent, or it has designs that remind you of her. And even after Mother's Day is over, every time you would like to remember your mom, you can light the candle again.
Write Mom a Letter
There's something special about hand-writing a letter, even if you can no longer send it to Mom. You can write about everything that has happened in your life since she passed, telling her all about the things you have accomplished and the people you have met. It will help you get it out of your head and onto paper. You can write one on Mother's Day each year in a special journal so that they will all be together over the years.
Make a Mom-Worthy Meal
Food has a way of bringing families together. Many mothers have their own special recipes that they cook a lot or that their kids really love. Make all of your favorites that Mom used to cook for you. This is a wonderful way to share your mother's memory with the rest of your family, especially if you have kids of your own. Or, get together with your closest friends, and you can all bring a memorial recipe, potluck style. As you enjoy a meal together, you can reminisce about your moms together.