Valentine's Day is almost here! Have you gotten a gift for your special someone?
Guys can be pretty hard to shop for. And while you don't necessarily have to shell out a bunch of cash on gifts for Valentine's Day, it can be nice to show him you care. That's why I've compiled this list of gift ideas! From jerky to chow down on, to curated date nights in a box, there's a little something here for everyone.
Related: 6 Reasons to Treat Yourself to That Valentine's Day Chocolate
Taza Chocolate Organic Mexicano Disc Variety Pack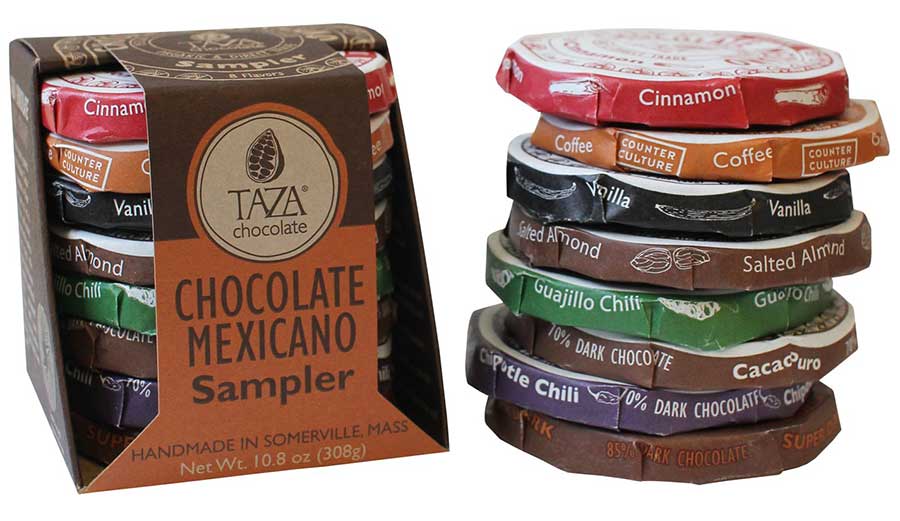 Chocolates are often a welcome Valentine's gift, but why not switch up this classic gift? Instead of the traditional chocolate treats in a heart-shaped box, give your sweetheart something with a little heat. Made from coarsely ground cacao, sugar, and cinnamon, these discs also typically contain chiles, nuts, and spices. There are so many different varieties out there, so pick up this Chocolate Organic Mexicano Sampler. It has eight different flavors, including chipotle chili and guajillo chili.
Valentine's Pajama Pants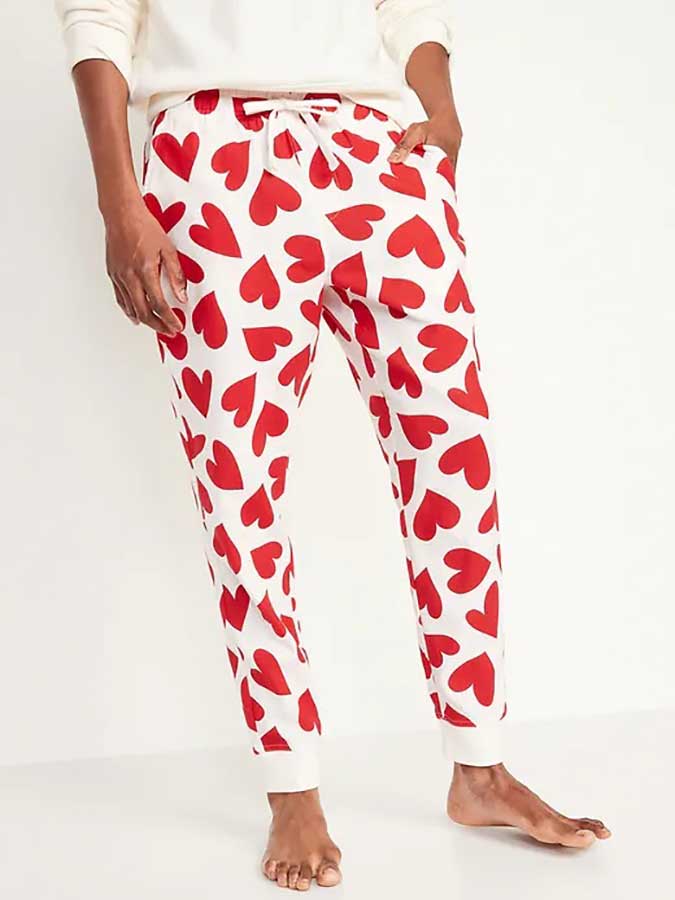 Why not get snuggly for Valentine's Day? These cozy flannel Hearts Jogger Pajama Pants will do the trick. And although he'll be wearing his heart on his legs for Valentine's, these pajama pants will still be a lovable choice for plenty of lazy weekends after the holiday has passed.
Craft Beer Variety Pack
Trying to find the perfect gift may be as simple as picking up a few brews. These days, plenty of brewing companies have started making variety packs. Think of it as a heart-shaped box of chocolates, but with beers instead. Local stores are sure to have a few variety packs on the shelves, or go straight to the source and check with local breweries near you. Bonus points if it's from his favorite! If all else fails, retailers like Total Wine & More offer shipping to eligible addresses.
Sexy Truth or Dare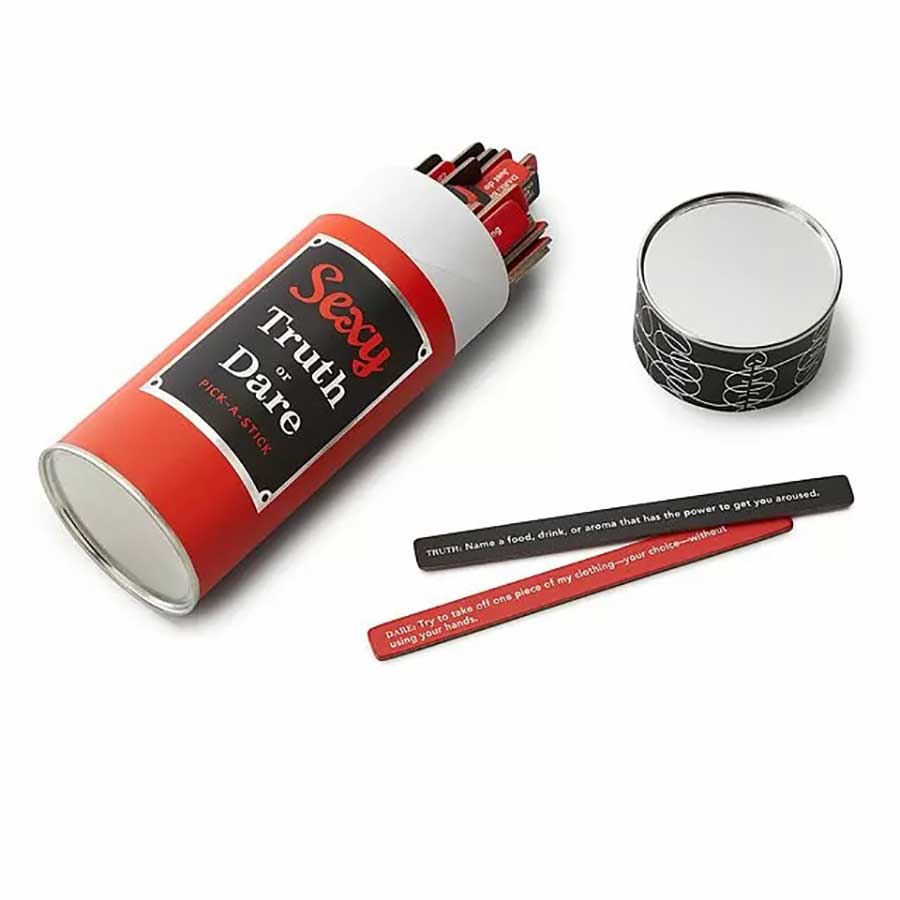 Everyone has played Truth or Dare at least once, right? Why not gift your partner this grown-up version? This couple's version of the classic game is… slightly racier. Sexy Truth or Dare comes with 50 double-sided pick-up sticks – that means it includes 100 racy seductions. Will you pick truth or dare?
Make Your Own Guitar Pick Punch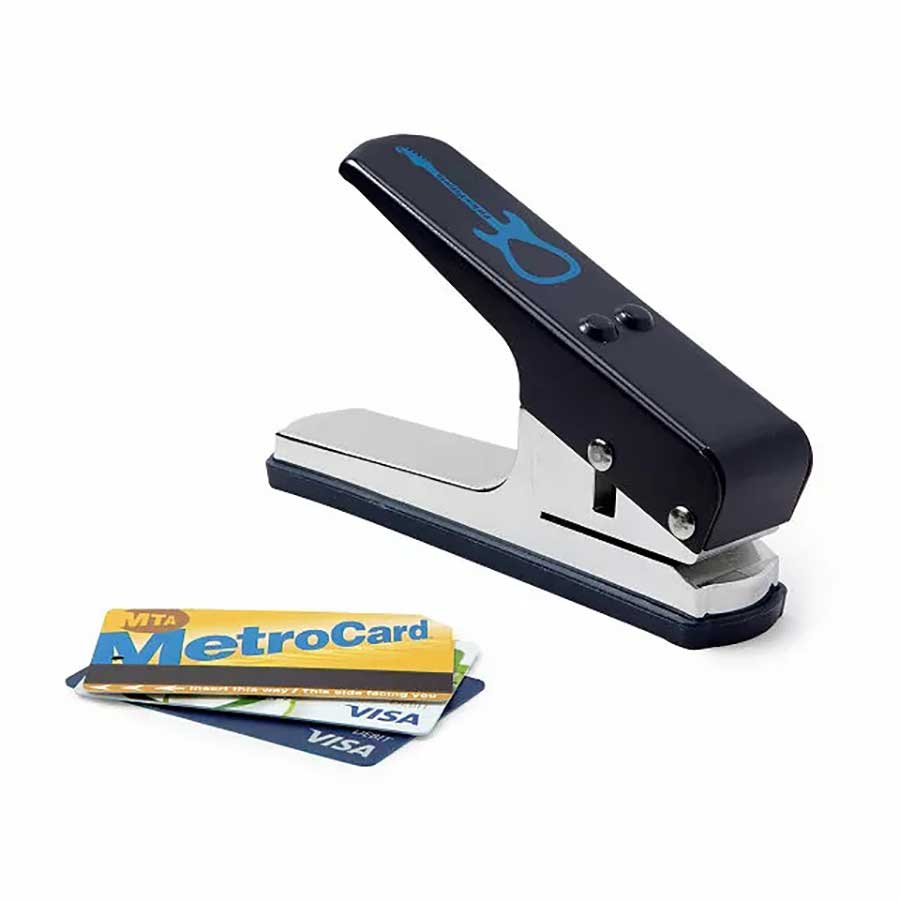 This one is for the partners that play music. I think it's a really cool gift idea. This nifty little tool cuts guitar picks from unwanted plastic. Just stick expired credit cards, old IDs, or other similar plastic items into this Guitar Pick Punch, and voila! You now have an endless supply of guitar picks. Plus, it helps upcycle all that old plastic.
Fujifilm Instax Square SQ6 Camera
Thanks to a hearty dose of nostalgia, instant cameras are having a moment. Besides, there's something special about being able to physically hold a photo in your hand. Your partner can dabble in photography and capture all those memories with the Fujifilm Instax Square SQ6 Instant Camera. Take cute selfies together with Selfie Mode, or he can take a pic of that fabulous V-Day dinner in Macro Mode. This camera has a built-in double exposure mode and comes with three flash color filters, too.
Monogrammed Leather Travel Wallet
Look forward to adventures together with this Monogrammed Leather Travel Wallet. This essential travel accessory will hold his passport, cards, and boarding pass all in one handy place. It features four card slots, and a hidden pocket, as well.
Sendak Mini Artist Tool Roll in Waxed Canvas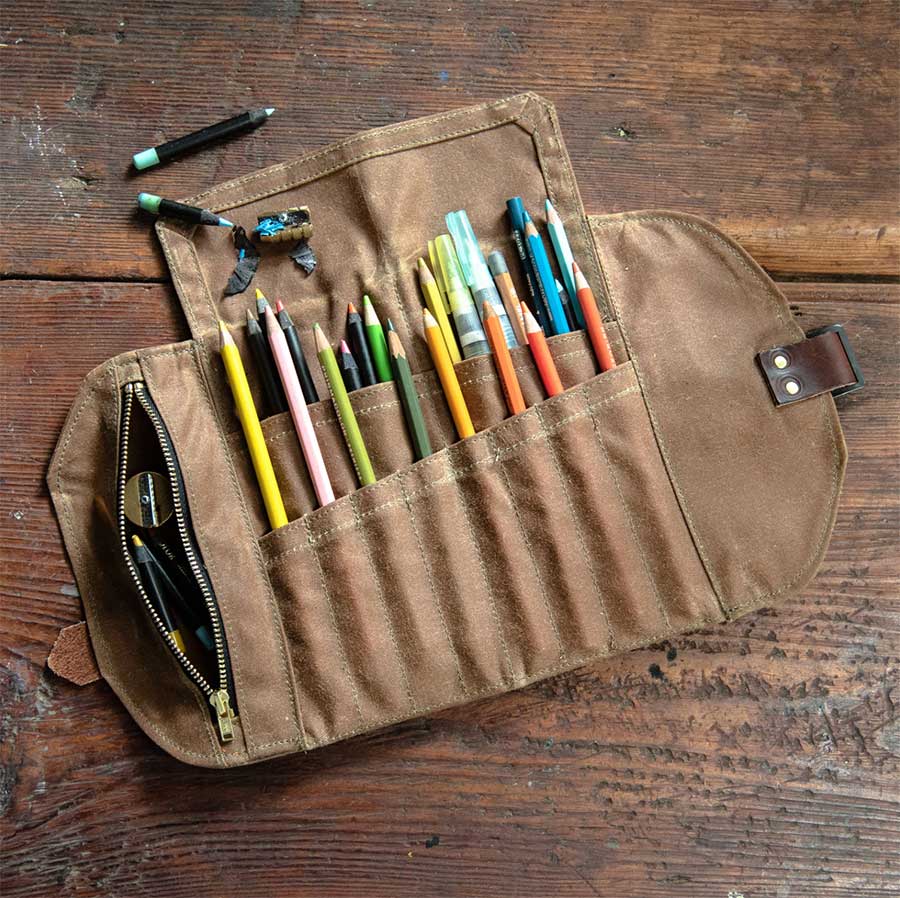 For the artist in your life, you can't go wrong with this Sendak Mini Artist Tool Roll in Waxed Canvas. It's useful, well-made, and charming. It allows your beau to take all those pencils and pens wherever they go. There's a nifty zipper pocket to hold sharpeners, blending sticks, erasers, and any other small tools.
Grand Jerky Heart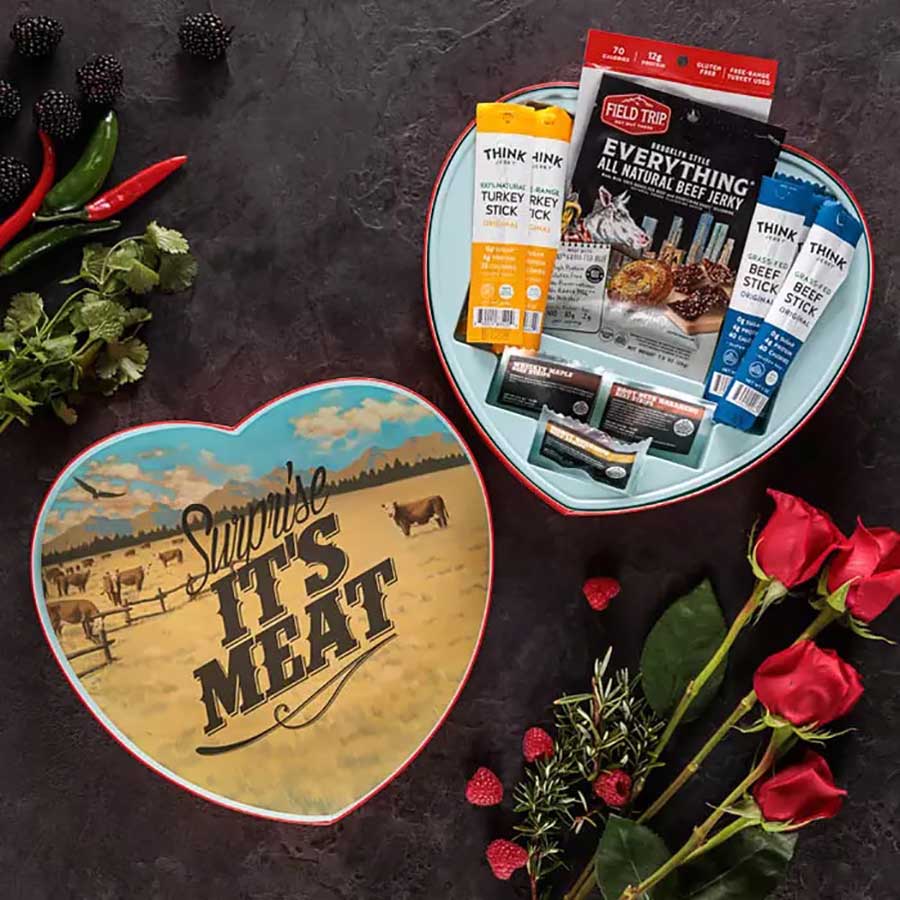 You could get your partner a box of chocolates, or you could get him what he really wants: a bunch of meaty jerky bites and sticks. The Grand Jerky Heart may be the quickest way to a man's heart. This heart-shaped box comes with eight jerky sticks, two bags of jerky, and three packages of beef strips in assorted flavors. Make him work for it, though – they'll wrap the entire thing in red duct tape if you want.
Hot Ones Best Seller Hot Sauce Collection
If your partner loves watching Hot Ones, pick up a pack of some of the best-selling hot sauces from the show. With this Best Selling Hot Sauces Combo Pack, he can pretend he's on the show. There are also Hot Ones challenge collections featuring all 10 bottles! And in case you were wondering, Da Bomb really is as bad as everyone on the show says it is.
Make Your Own Hot Sauce Kit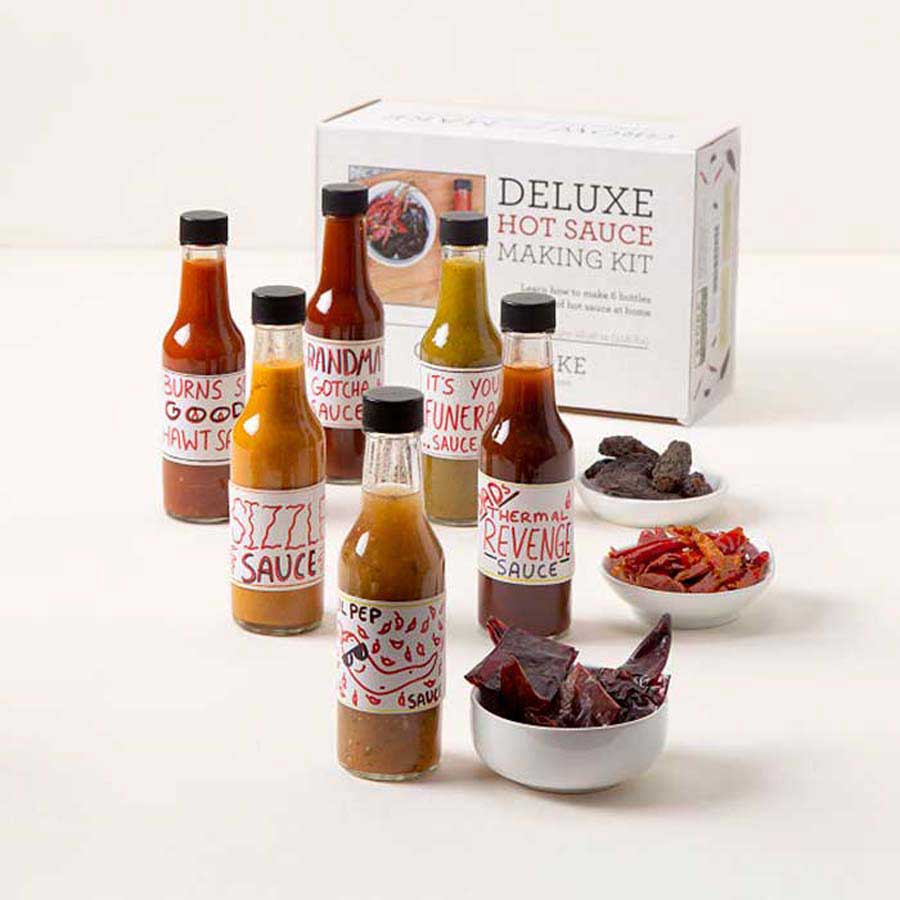 Okay, I might have mentioned this one already on my Galentine's Day Gift Ideas list, but it's a really good one. Anyone who has a thing for hot sauce would love a kit that allows them to create their own hot sauces. This Make Your Own Hot Sauce Kit means that your significant other can hurt themselves exactly how they want! But really, the best part is getting to name all those creations.
Neck and Back Massager With Heat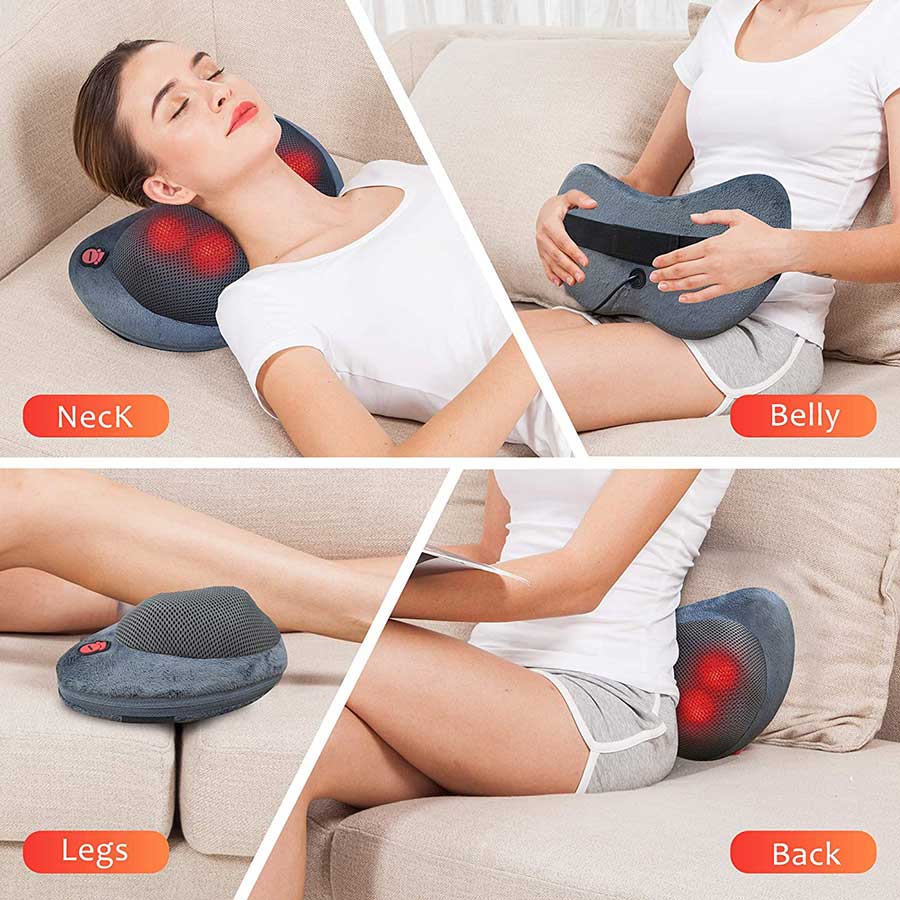 If your honey sits at a desk for hours at a time, this gift is a must. I own this, and my partner loved it so much that I had to buy one for him too. And don't let the price fool you here, this Neck and Back Massager With Heat does the job. Use it on any of your sore or stiff muscles. It's extremely portable, plus it has a strap to attach it to your desk chair!
Wacky Wavy Mini Tube Guy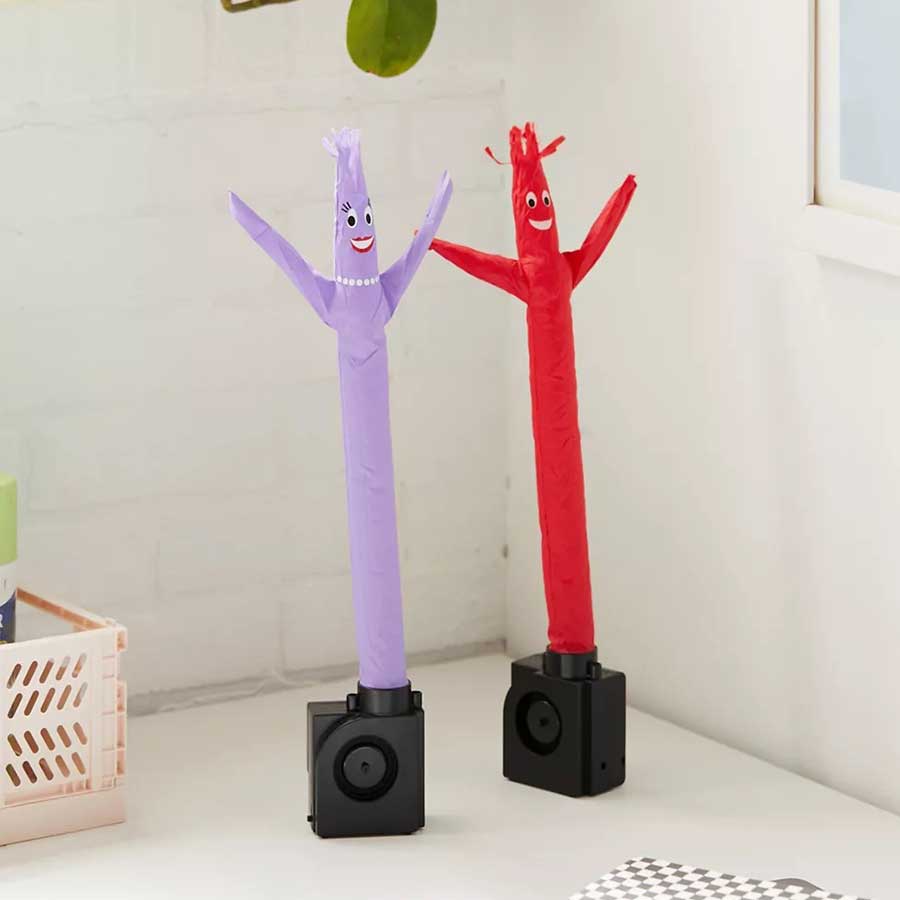 While we're talking about sitting at a desk all day, I have another gift idea for the special guy in your life. It is a fact that all dudes think the wacky inflatable tube man is hilarious. It is also a fact that this tiny desktop Wacky Wavy Mini Tube Guy will make your partner laugh. Gift him one of these to make the workday a little more fun!
Create Your Own Reel Viewer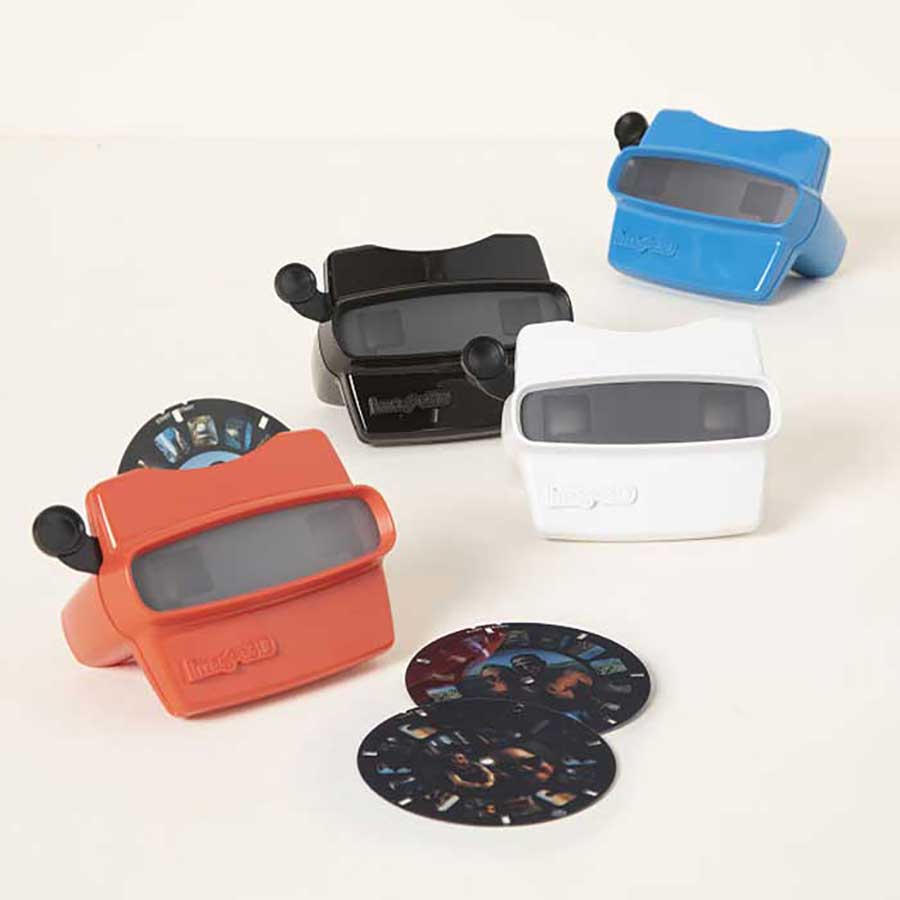 Speaking from experience here, the Create Your Own Reel Viewer is a really cool, unique gift. I gave one to my partner and he thought it was the best gift in the world. View Masters might be old school, but they're still really awesome and they bring a heavy dose of nostalgia. However, this one in particular comes with a redemption code! The recipient uses the code to have their very own photos turned into a custom reel. It's way more awesome than a regular photo album!
Happily Date Box
There is a subscription box for just about anything, and now there's a subscription box for date night. As per the website, it's "a fun, romantic date experience planned for you and delivered to your front door every month." This is a great way to spend quality time with the love of your life, even if you're both too busy to plan anything. The Happily Date Box has you fill out a questionnaire to understand your personalities, and your likes and dislikes. From there, you get a surprise, completely planned date night every month.
Shower Steamers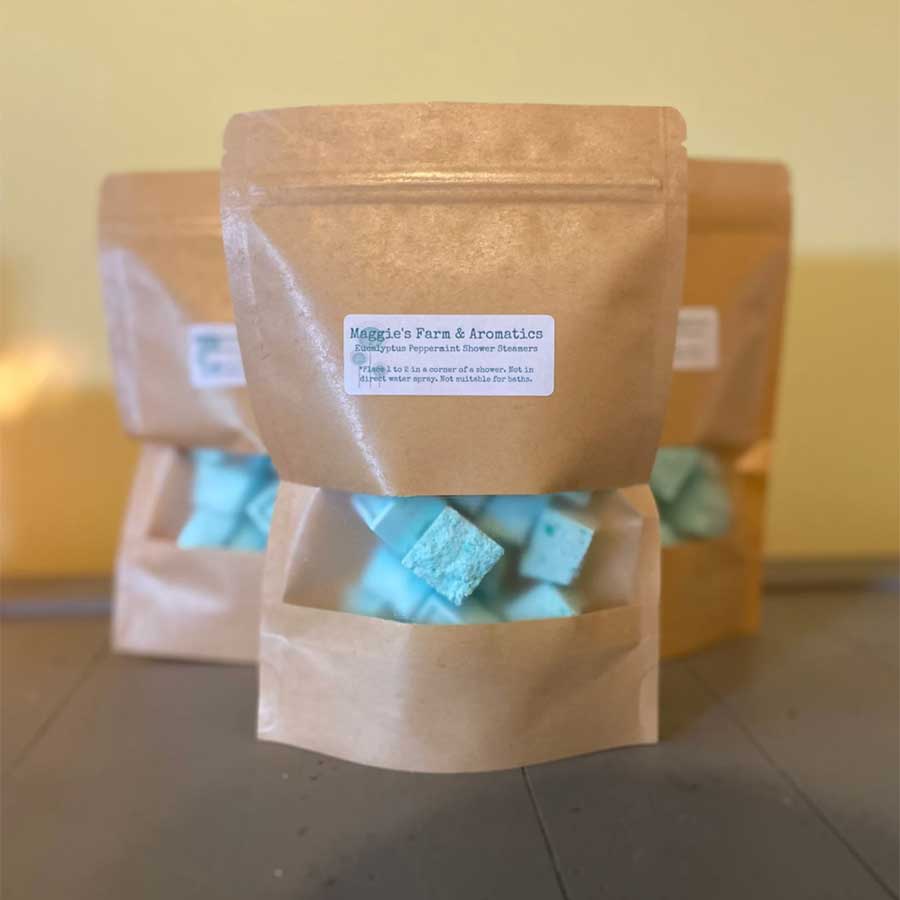 Dudes deserve a spa-like experience, too. These Shower Steamers are a wonderful way to liven up his time in the shower. Choose lavender to help him relax, or order your partner the orange grapefruit or rosemary lemon for a wonderful way to wake up in the morning. They also come in eucalyptus peppermint, which can help relieve sinus pressure.
Personalized Acrylic Star Map
A beautifully printed star map is a great way to celebrate any special moment. This Personalized Acrylic Star Map even comes with its own wooden stand for display. Personalize it with the date of when you met, your wedding date, or your significant other's birthdate!
Crosley Tribute Bluetooth Radio Speaker
First of all, how cute is this speaker! It's not just a looker, either. This little guy will also play tunes because it's Bluetooth-enabled. If you feel like taking it old school, the Crosley Tribute Bluetooth Radio Speaker can play wired via auxiliary cable. Or, take it super old school, because it also has an AM/FM radio. Its small size means that your partner can fit it in just about anywhere, from a nightstand to a desk at work.
Mahli Himalayan Salt Sunrise Alarm Clock
If your honey has a hard time getting up in the morning, this alarm clock might help. Your partner will rise and shine with rejuvenated vibes as this Himalayan Salt Sunrise Alarm Clock simulates the sunrise. It's much more pleasant than that annoying beeping, right? The cozy warm LEDs are complimented by a wood look and a natural Himalayan salt base.