Finding the perfect gift for a tried-and-true beauty lover could be a little difficult – especially if you're not quite the beauty guru that they are! Luckily for you, I've got plenty of ideas! Whether it is for a holiday, a birthday, or you just want to let your friend know you were thinking of them, there are many products that will bring a smile to their face.
If you are in need of a little inspiration, check out these great beauty products that would make great gifts for the beauty lover in your life.
A Beauty Mini Fridge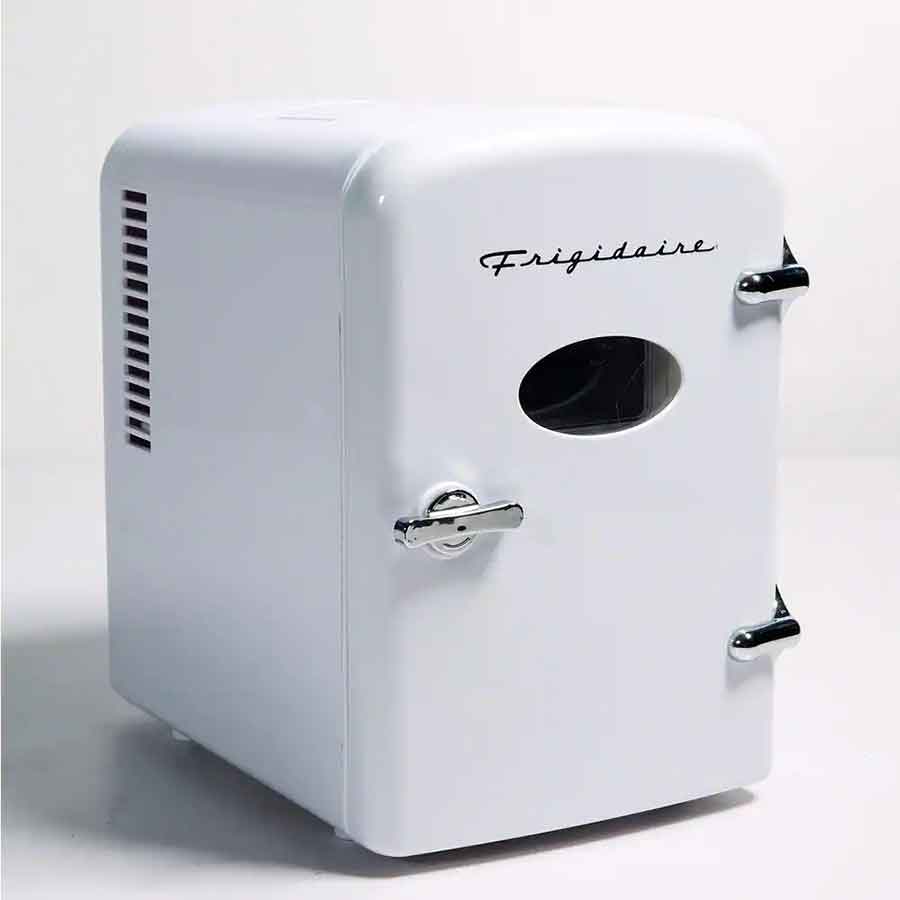 Chances are, your beauty guru friend keeps cosmetics or other beauty items in the refrigerator. I like to do it with certain tools, like facial massage rollers, to give them a cooling effect when I use them. Aside from feeling cool, chilled products and tools may help reduce redness, and may brighten and tighten skin, too. Oh, and refrigerating some skincare products can help them last longer!
There are some companies that offer super expensive little fridges marketed specifically for beauty products, but they really aren't any different than, say, a regular mini-fridge. A few of them have added storage sections designed for cosmetics, but most just have the regular mini-fridge setup. My suggestion? Check out this retro-chic option from Frigidaire. It's totally adorable, comes in five different colors, and won't break the bank.
Check it out here: 0.3 cu. ft. 6-Can Retro Mini Fridge
A Plethora of Sheet Masks
Okay, who doesn't love a good sheet mask? There are so many good ones out there, that provide tons of benefits. You'll find sheet masks that brighten skin, help with acne, or are ultra-hydrating. Not to mention, they provide an excellent silly selfie opportunity for Instagram!
But with all the options out there, how do you choose one? Luckily, this set of sheet masks includes a bunch of different ones that provide all kinds of benefits. Some of them nourish and hydrate, while others brighten up dull skin. My favorite is the sheet mask that calms stressed-out skin!
As an added bonus, all of the sheet masks in the set are biodegradable because they are made of eucalyptus fibers.
Check it out here: I Dew Care Let's Get Sheet Faced Sheet Mask Set
Blue Ice Globe Facial Massager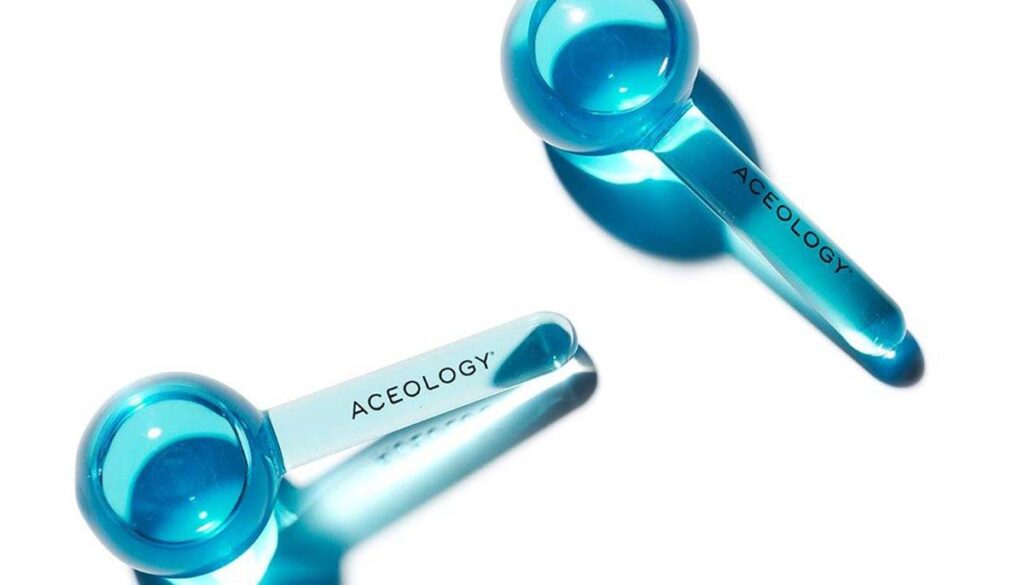 These ice blue tools might be pretty to look at, but they're also really good for your face. They are so good, in fact, that they went viral on TikTok!
I am willing to bet that any beauty guru would love to have this facial massager. After refrigerating them for only 10 minutes, they remove under-eye darkness and puffiness, can help eliminate redness, and can even minimize the appearance of pores. They stimulate circulation, and it is said that they may even help with headaches!
Check it out here: The Original Blue Ice Globe Facial Massager
Magnetic Lashes
Magnetic lashes are certainly having a moment right now. They are extremely easy to put on — and you can even reposition them as many times as you need to to make sure they are in the right spot. And yes, they can be reused as many times as you like because there is no adhesive!
I am not going to lie, as soon as I saw magnetic lashes, I was obsessed. Any beauty guru can certainly make use of a good pair of magnetic lashes! They are easy, reusable, and fabulous!
Check it out here: Glamnetic Magnetic Eyelashes
Nail Kit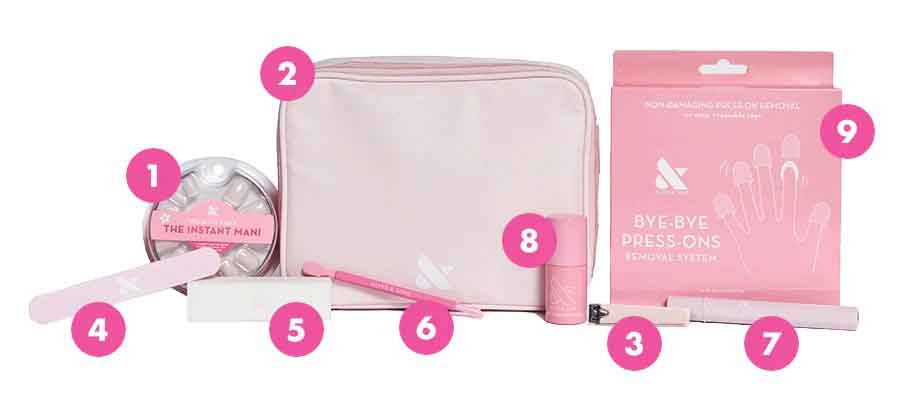 I have never been one to get acrylics at the nail salon. It's not because I don't like them, because I definitely do. It's just that they make my workday more difficult (typing on a keyboard all day). And to be honest, I'm really indecisive. Do you mean I have to pick one style and keep it for a few weeks until I get them filled?
That's when I discovered the all-mighty press-on nail sets, and I never looked back! I can have a fabulous set of nails over the weekend, and then take them off as soon as Monday morning rolls around. Plus, I can change them in a snap!
If finding the time to hit the nail salon, work, or even indecisiveness is preventing your friend from having the perfect manicure, a nail system from Olive & June is a great introduction to the world of press-ons!
Check it out here: Olive & June Press-On System
Silk Pillowcase and Eye Mask Set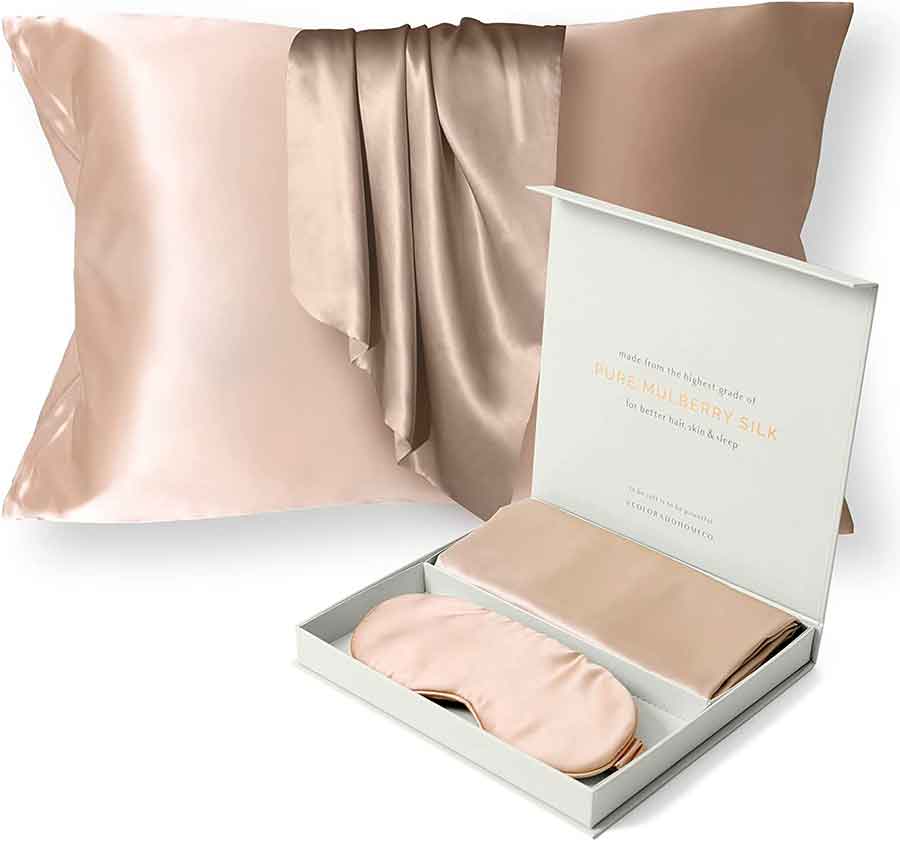 Sleep is, of course, an important part of anyone's beauty routine. But did you know that the pillowcase you lay your head on at night can have an effect on your hair and skin? As it turns out, a silk pillowcase is a top choice. That regular cotton pillowcase is actually more porous, absorbing moisture from skin and hair. Silk, on the other hand, is less apt to do that. That smoothness and less friction also help prevent frizzy hair and even wrinkles!
For the beauty guru bestie who loves getting in that beauty rest, check out this silk pillowcase and matching eye mask. It will help your friend keep wrinkles and bad hair days at bay. Plus, it's just super luxurious!
Check it out here: Silk Pillowcase with Eye Mask for Hair and Skin
Colourpop Collabs
Cosmetics from Colourpop are cruelty-free, USA-made, and highly pigmented. They are already a favorite of many beauty gurus. The company has also won makeup beauty awards from Glamour, Allure, Influenster, and more.
Colourpop already has great palettes and other cosmetics, but their collaborations are where it's at! There is something for everyone. You'll find Sailor Moon, The Mandalorian, sports teams, The Nightmare Before Christmas, and more. The current collabs change regularly.
Check it out here: All of Colourpop's Current Collabs
Baby Foot Peel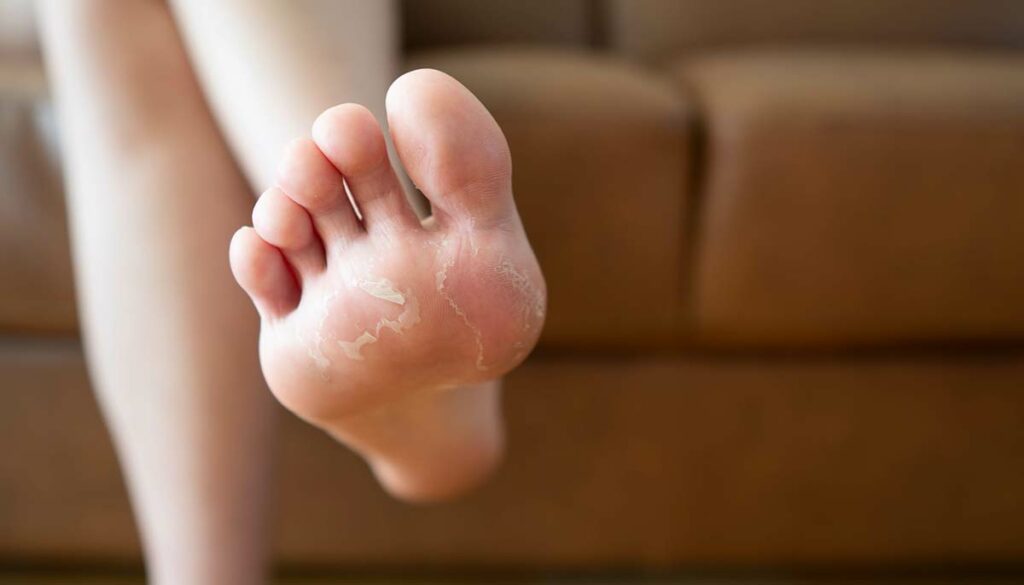 Plenty of people in the beauty world have been using the cult-favorite Baby Foot peel for some years now. It is a freakishly effective exfoliating treatment that leaves you with baby-soft feet, so you can understand where the name comes from. These crinkly plastic booties will help your friend get their feet in shape for all those fun warm-weather strappy sandals!
They are essentially an at-home chemical peel for your feet. Everything is inside little plastic booties that you just slip onto your feet, so they are extremely easy to use — no expensive trip to the spa required!
Check it out here: Baby Foot Peels
Ulta Gift Card
If there is a beauty guru mecca, it would probably have to be Ulta. Think of it as a department store, except every department is beauty-related! From makeup to fragrance, skincare to tools, you can find just about anything beauty-related here. Many locations also offer beauty services, like skin services, brow services, and even hair services.
For the beauty guru that has everything, or just someone who loves a good shopping spree, an Ulta gift card is a perfect choice. Your friend can use it for literally anything they've been wanting!
Check it out here: Ulta Beauty Gift Cards and eGift Cards
Makeup Organizer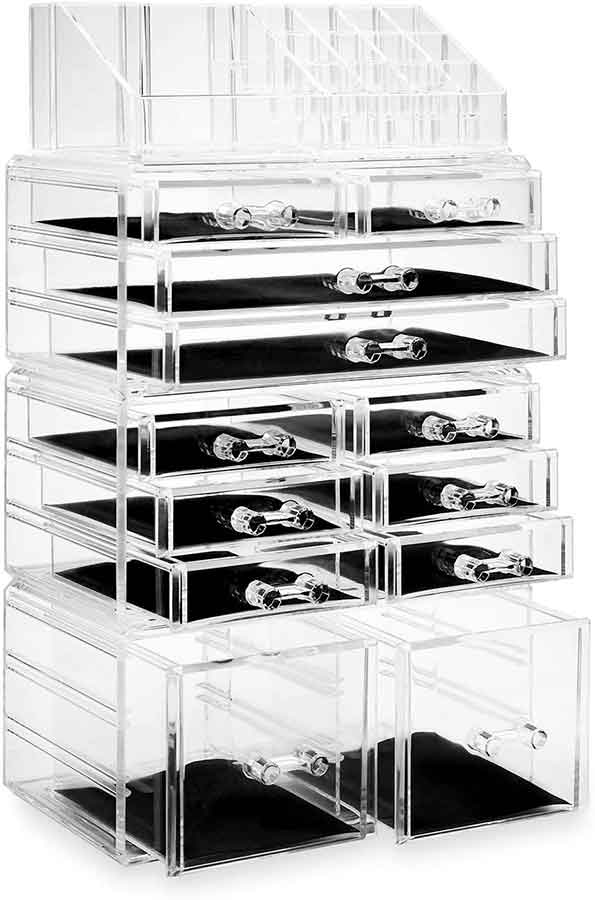 From skincare products to eyeshadow palettes, every beauty guru needs somewhere to put all of their goodies. Just throwing everything in a drawer makes it really hard to find what you need. Proper organization means being able to find anything and everything when they need to!
This clear acrylic makeup organizer has a spot for just about anything. The fact that it's clear means that it will match any decor, and it makes it easy to see everything that's inside. And in the event that they need more storage than what is in this organizer alone, they can combine more than one together! Each compartment is separate and stackable, making for endless customization.
Check it out here: Acrylic Cosmetic Makeup Organizer and Jewelry Storage Display Case
DIY Organic Home Spa Kit
For the beauty guru who is a little more hands-on, a DIY spa kit is a perfect option. Your friend can concoct their own foot soaks, bath salts, facemasks, body oils, toners, and more.
The set comes with everything your friend will need to make their own at-home spa treatment products. Inside, you'll find all-natural ingredients including Epsom salt, almond oil, witch hazel, clay, four different essential oils, and more.
Check it out here: DIY Organic Home Spa Kit
Makeup Brush Roll
Similar to the way an artist keeps their paintbrushes, your beauty guru bestie needs somewhere to keep all those makeup brushes organized. I have tried a lot of different ways to store makeup brushes, but they always end up all bunched together and I can't easily find the brush I'm looking for.
With this roll-up case, it's easy to see each brush and find exactly what you're looking for. Plus, it rolls up and travels well, so they don't need to worry about packing a separate bag when they go on vacay.
Check it out here: Makeup Brush Rolling Case