Oprah's Favorite Things might have started as a fantastic surprise for lucky audience members of her show, but now it's evolved into an impressive list of gift ideas. This year Oprah's Favorite Things have been split into ten types of gifts:
stylish (sweaters, jewelry)
cozy (pajamas, bath)
home (candles, décor)
kitchen (cookware)
beauty
tech
pet
food
children's (crafts, books, dolls)
books & writing gifts
Here's the most innovative, exciting gift (in my opinion) in each category!
Stylish: Qudo Firenze Ring
These gorgeous rings add class and elegance to any outfit. What's best about them is the variety – with so many options, you'll definitely find the exact color combination that you want. The Qudo Firenze ring comes in rose gold, gold, and silver, and there are at least 17 different stones you can choose from, ranging from greige to peridot and from rosa to light peach. The simple shape and style mean you can wear your Qudo ring any time to add a splash of class!
Cozy: Sonoma Lavender Fragrant Heatable Stuffed Animals
These adorable stuffed animals double as a wonderful-smelling heat source. Give one to the kids on your Christmas holiday list or buy one for yourself. Just remove the lavender pouch and microwave it before placing it back in the stuffed animal for sweet-smelling comforting heat. There is a range of options, including a lamb, teddy bear, dog, koala, elephant, bunny, monkey, or French poodle option for lavender, or a koala or frog option for eucalyptus scent.
Home: Faith Ringgold's The Sunflower Quilting Bee at Arles 1,000-Piece Jigsaw Puzzle
African-American artist Faith Ringgold created a beautiful painting depicting powerful women such as Harriet Tubman, Rosa Parks, and Sojourner Truth holding a sunflower quilt. While the original painting belongs to Oprah, you can have the puzzle version for just $17. With 1,000 pieces, it's sure to keep you and your family busy over the holidays.
Kitchen: Corkcicle's Commuter Cups
I love my morning coffee and my afternoon tea, but I've broken and lost more reusable mugs than I really care to remember. I also get frustrated when a cup that promises to be spill-proof ends up leaking in my bag. Corkcicle's Commuter Cup comes with a 360-degree spill-proof lid, which helps with that issue. Made from stainless steel, it's insulated and the interior is coated with ceramic. I love that it has ceramic coating because the taste of coffee that's been sitting in plastic half the morning is definitely not the greatest! These cups will keep coffee hot for five hours or cool for 18 hours.
Beauty: Footnanny Olive Oil Pedicure Collection
Oprah loves Footnanny's products for her feet, so much so that she's included them on her Favorite Things list for eight years now. This year, the collection Footnanny's release is all about olive oil and includes a buffer, soaking salts, socks, cream, and scrub. With this gift, your loved one will definitely take the time to take care of their feet!
Tech: Aura Carver's Luxe Smart Photo Frame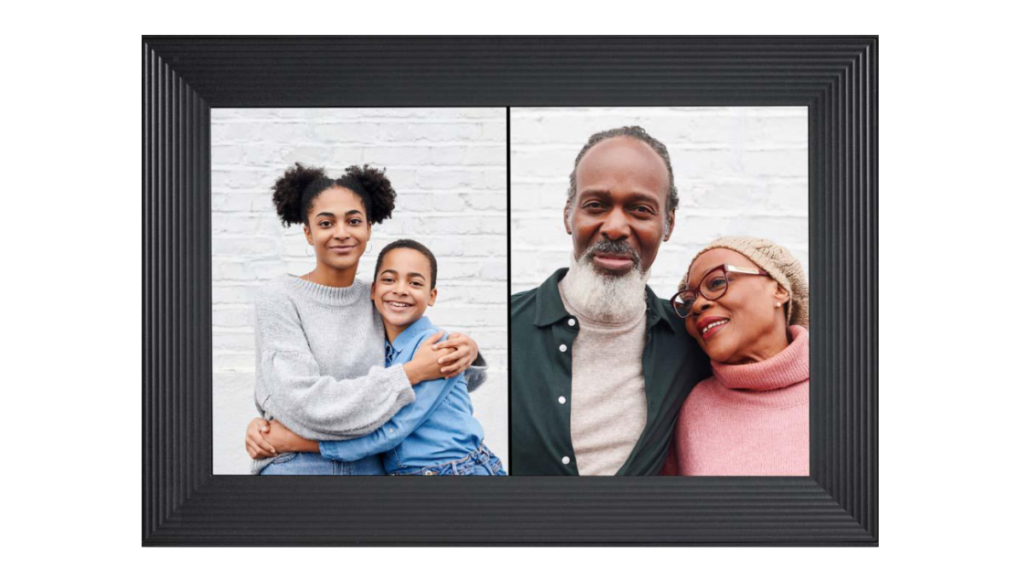 Smart photo frames are amazing gifts because they truly are the gift that just keeps on giving. You can upload new photos to the Aura Carver's Luxe Smart Photo Frame through an app and send them directly to the frame. You can also upload videos to help you (or your loved one) relive special memories. It comes in Sea Salt (white) and Gravel (black), and it's extremely customizable.
Pet: The Foggy Dog Checkered Dog Bandana, Leash, and Bag Set
While I'm a little disappointed that neither one of the two pet gifts that Oprah has on her list are for cats, you could definitely purchase the Foggy Dog Checkered Bandana, Leash, and Bag Set and use it for your cat! The bandana will look cute on either cats or dogs, and the rope leash and bag are constructed to last.
Food: Elegant Brie-en-Croute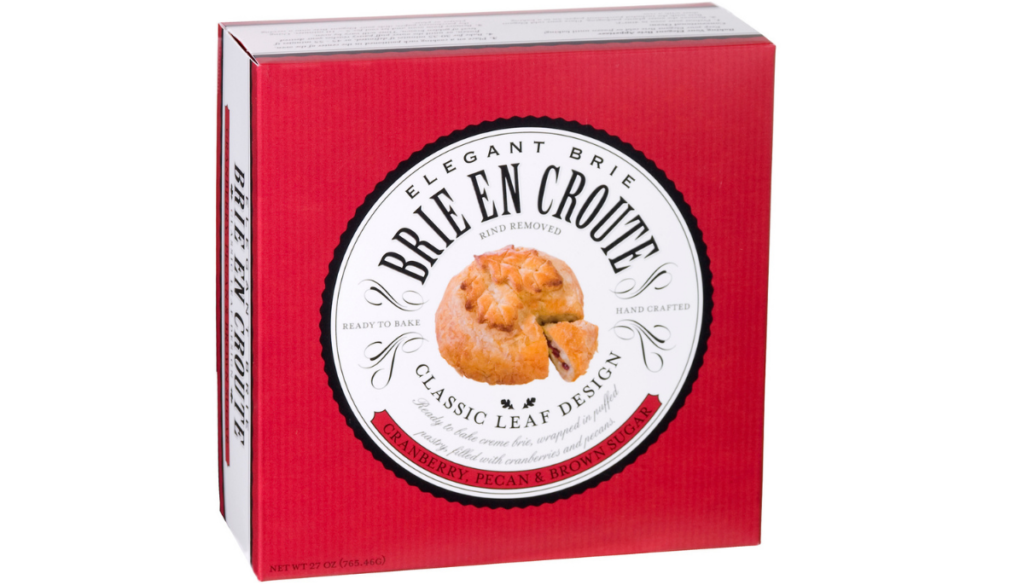 What's better than delicious cheese? Delicious cheese wrapped in pastry, of course! I'm a huge fan of French food and I'm glad to see that Oprah's included Elegant's Brie-en-Croute on her list. She recommends a garlic, basil, and pine nut version, as well as a truffle version. All it takes to make is some time in the oven!
Children: All of Us Crayons' The Rounds Skin Tone Crayons
As the name implies, these crayons were developed with inclusivity in mind first and foremost. These eight crayons represent the beauty of many skin tones. They're hand-poured in Brooklyn and made of sustainable beeswax, sustainable palm wax, and natural earth pigments. When you buy these crayons, you're supporting an ethical, woman-owned business!
Books & Writing Gifts: Compendium Life Notes Kits
It's a beautiful thing when a grandparent shares their wisdom with a grandchild, or an aunt with her niece, or a mother with her daughter. The Compendium Life Notes Kit allows you to do just that. It includes twenty notecards with writing prompts and a beautiful storage box to keep them in until you're ready to pass them down.
Oprah's Favorite Things are always fun to explore. If none of these stand out to you, take a look at her full list for more inspiration!