Homemade gifts may not be as popular as store-bought ones, but there are several reasons (I can think of four!) to make your gifts instead of buying them:
If you plan on ordering gifts online, you have to worry about shipping delays.
If you plan on buying gifts in-store, you have to worry about supply shortages (unless you shop local, which is always a good idea!).
Giving homemade gifts is usually better for your budget. You don't have to pay for the latest-and-greatest trend or for shipping on each and every present.
When you make your gifts, you don't have to navigate stressful crowds or wait in long lines.
The best gifts are thoughtful gifts that you enjoy giving and the recipient enjoys receiving. You don't have to be an incredibly skilled or crafty person to give wonderful homemade gifts. However, you'll need to be comfortable with dedicating some time to the task. And what can be more precious than giving someone your time?
So this year, do something different, embrace your creative side, and give homemade gifts that come from your heart. Here are a few ideas to get you started.
Baked Goods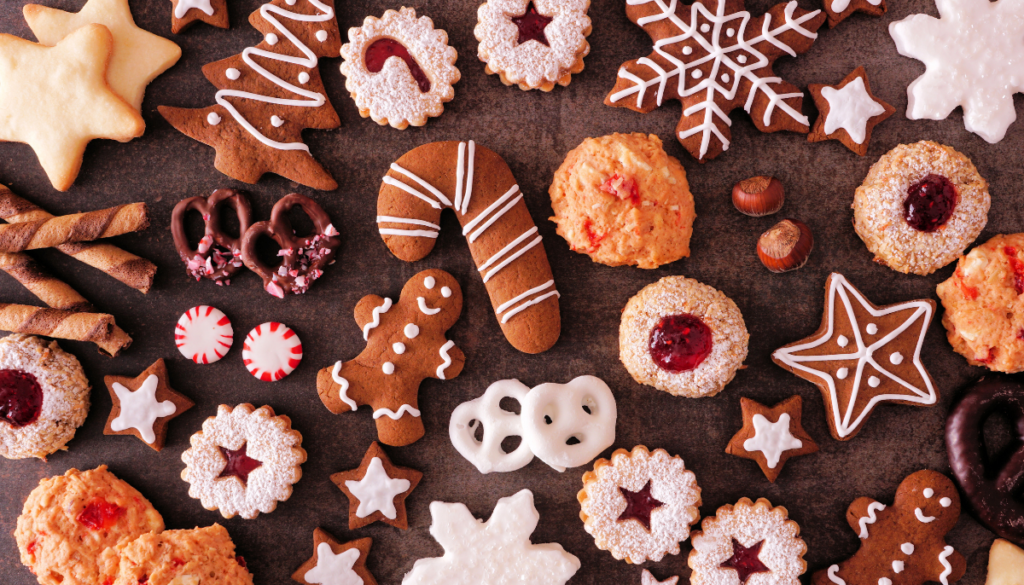 This is absolutely my favorite homemade gift idea because whoever you're giving it to is almost guaranteed to love it. After all, who doesn't love baked treats?
You can either ask the people on your list what they like, or you can choose something that you're already comfortable baking. You'll never go wrong with cookies, but make sure you decorate them in holiday colors!
There are so many options: brownies, Rice Krispie treats, pies, puppy chow, toffee, cake pops, peppermint bark… if you can bake it, you can gift it!
With YouTube tutorials and so many free recipes online, you can find out how to bake any recipe you want. Just make sure you find out how much all the ingredients will cost first so you know what your budget will need to be.
For the wrapping, try to choose reusable, eco-friendly, or low-waste options. While putting a bunch of cookies in a Ziploc bag may be convenient, it takes 1,000 years for a plastic bag to decompose in a landfill. Choose paper bags or reusable containers when you can!
Photo Memories
At the end of the year, I always like to stop and reflect on the memories I made with my family and friends. If you're sentimental, you may want to think about giving homemade gifts that feature photos of you and your loved ones throughout the year. 
You can go as simple or as complex with this as you like. Print out photos and simply hand them out with your holiday card. Make a photo magnet or give a framed photo of you with the person you're giving it to so that they have a memento of the time you spent together.
Many people love receiving ornaments for their Christmas trees. A very simple but wonderful way to mark the year is by crafting a pinecone photo ornament. Find a pinecone, and if you want, decorate it with glittery or metallic spray paint. Take a printed photo (order them in a small size) and if possible, laminate it. You can buy lamination sheets and you don't need a machine to make them work!
Punch a hole in the corner of the photo, and thread yarn or a ribbon through the hole. Tie it to the end of the pinecone, and voila! You've made a simple photo ornament that will remind your friend or family member of the memory you made together.
Nature-Inspired Crafts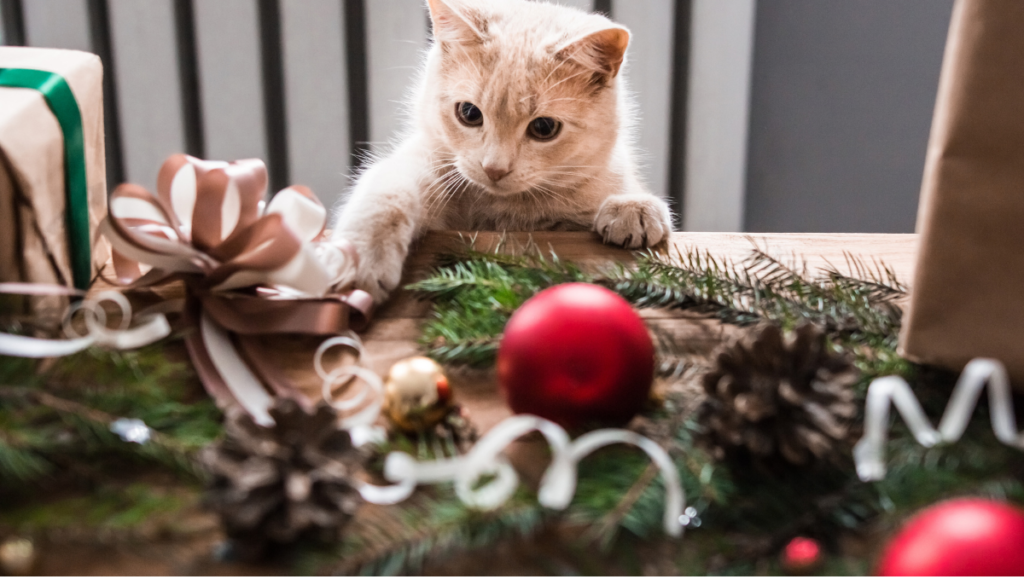 Pinecones are just the beginning. There's an endless number of gifts that you can make either from objects you find in nature or that are simply inspired by nature. 
You can press leaves and turn them into an ornament. Or, glue them to a bowl to create a fun, decorative, personal piece. Glue them to the outside of a jar to create a festive fall candleholder. If you have children, there are so many leaf crafts you can involve them in – from making leaf puppets to leaf wreaths. This is a craft you can't pass up.
Potted plants are another great homemade gift idea. Take old terracotta pots and, using a hot glue gun, attach twine or rope to the pots, wrapping it all the way around. This will give some life back to an old object and turn it into a cute, textured gift. Or, paint an old pot with your old nail polish – make sure you decide on a design first, though, so that it looks intentional!
We've really only scratched the surface of what homemade gifts can be. If you know how to sew, or if you're willing to learn, then you have an enormous number of options for what you can make. Even if you don't know how to sew, if you're willing to put in the time, you can purchase a basic embroidery kit, follow the directions, and end up with a thoughtful, truly personal gift.
Spend your holidays with the people you love making something beautiful instead of underneath the fluorescent lights of a big-box store. If you're ready to put in the time, you can give homemade gifts this year to the ones you love.