Most moms are notoriously hard to shop for.
Trying to find the perfect gift for my mom is always a struggle. It's not because I don't know what she likes, but because it feels like she already has everything! (To be fair, she kind of does already have everything.)
If your mom is anything like mine, she deserves something really special. Moms do so much for everyone around them, and often it's without much fanfare. They really deserve to be spoiled with gifts that are just as unique as they are.
That's why I'm always trying to find the perfect gift for my mom. But here's the thing: she doesn't care about expensive things, and she certainly doesn't want anyone stressing out over what to get her. She'd rather get nothing at all, to be honest! I just… I can't show up with nothing. She's done so much for me!
If you really want to wow Mom, I've got just the list for you. These thoughtful gifts will make sure Mom knows you care, and will definitely make her think you put plenty of thought and effort into picking it out.
Moms always say they don't pick favorites, but these gifts that are so thoughtful that you might change her mind!
DIY Wine Making Kits
These days, there are kits to make all kinds of beverages, from beer to gin to moonshine. However, if Mom enjoys a good glass of vino, this wine making kit would be the perfect gift. She can try her hand at making her very own cabernet sauvignon, pinot grigio, merlot, or chardonnay.
Mom doesn't have to be a master vintner, thanks to these kits on Uncommon Goods. Each kit comes with everything she'll need to make a gallon of wine, which comes out to be five 750ml bottles.
Cost: $60 each
Check it out here: Pinot Grigio Wine Making Kit, Cabernet Sauvignon Wine Making Kit, Merlot Wine Making Kit, Chardonnay Making Kit
DIY Family Cookbook
Is your mom an amazing cook? If so, this DIY cookbook would make an amazing gift. She will finally have a fancy hardcover book to fill with all her own personal recipes, which she can then pass down to you – surely the favorite child by now! – as a family heirloom.
Now, I know anyone can just write down recipes in a notebook, but this cookbook is extra special. It comes filled with recipe template pages that provide space for over eighty recipes. There's also a conversion table for quick reference, a photo gallery to fill with delectable dish photos, and there's even space for recipe reviews.
Cost: $25
Check it out here: My Family Cookbook
Unique Birthstone Necklace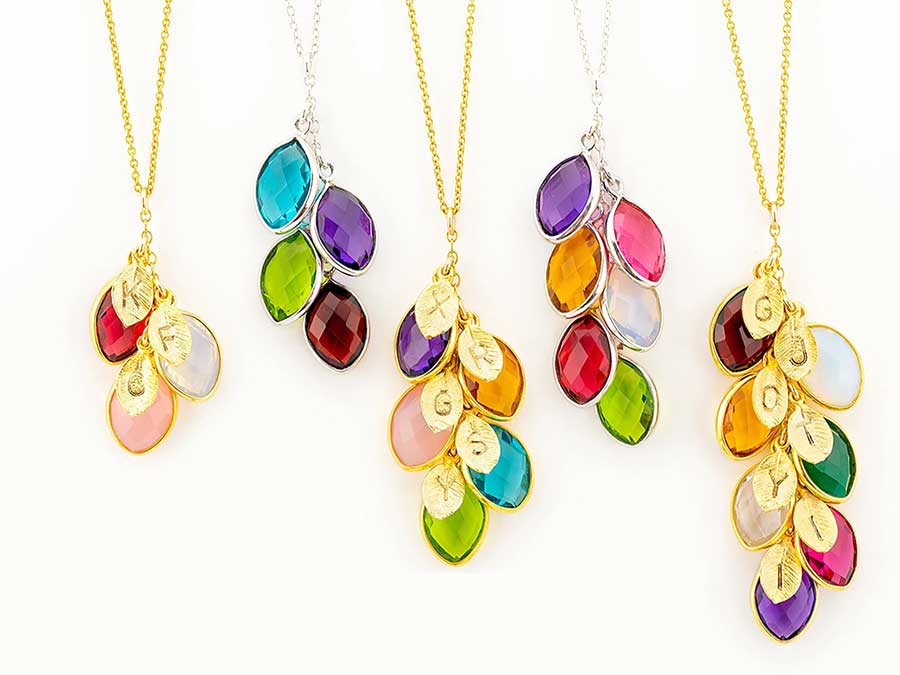 There are plenty of options out there when it comes to birthstone jewelry, but these necklaces are definitely unique. You can even add hand-stamped leaves that feature the initials of loved ones. Just make sure you order this one far enough in advance to account for the seller making the custom necklace to your specifications.
The coolest part about this necklace? It can grow along with your family. If you ever need adjustments (like adding a stone for a new grandkid!), the seller is more than willing to add stones and adjust the necklace as needed.
Cost: $30 and up, depending on the number of stones and initials
Check it out here: Custom Birthstone Necklace from BedrockBijoux on Etsy
Succulent Subscription Box
If your mom is a succ-a for plants, this is the perfect gift – and it'll keep giving, all year long. Each month, Succulent Studios will send her two adorable succulents in plastic-free, biodegradable pots. They arrive in an eco-friendly box with illustrated care cards to ensure she gives them all the love they need.
Truth be told, a lot of plant subscription boxes can be kind of pricey. This is definitely one of the more inexpensive subscriptions available out there, plus the cacti and other succulents are just so cute.
Cost: $10 per month, plus $6 shipping
Check it out here: Succulent Monthly Subscription from Succulent Studios
What I Love About Mom Book
We all want to let our moms know why they're the best, right? If you do it with this little fill-in-the-blank book, she can take a peek inside anytime and be reminded! You can make it heartfelt and sincere for sentimental moms, or hilarious and amusing to get mom laughing.
This book is especially for those of us who might have a hard time coming up with sentiments on our own. It's full of prompts to make sure she knows exactly how you feel, even if you're no poet. I guarantee she'll pull it out to read again and again.
Cost: $10
Check it out here: What I Love About Mom on Amazon
Luxurious Natural Soap Gift Set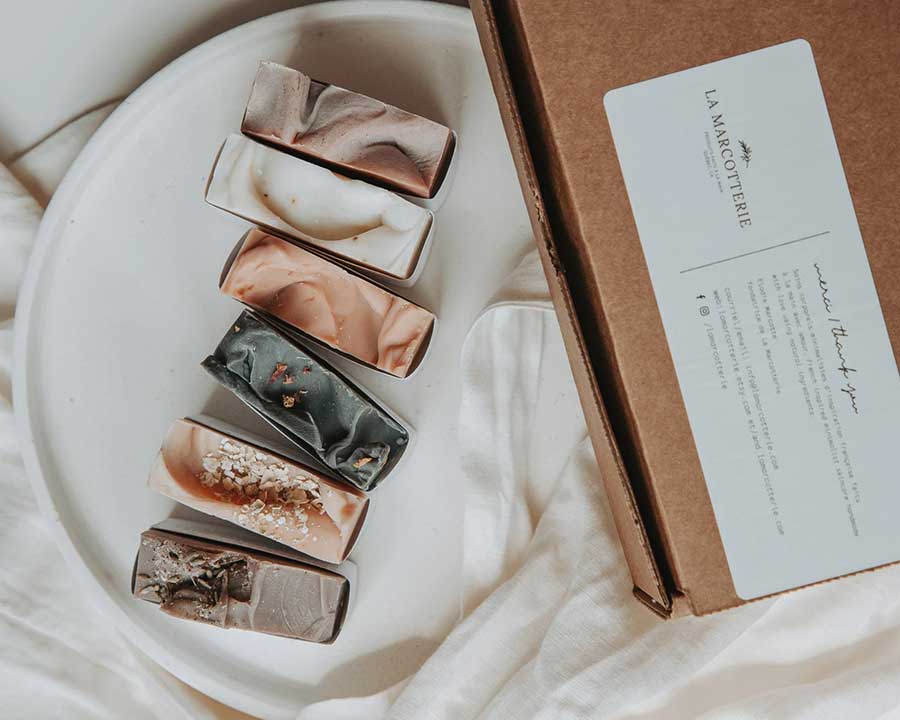 Mom could really use a relaxing bath after helping you with literally everything, and this luxurious soap set is perfect for it. This gift is especially good for all the moms who never buy nice things for themselves.
Not all soaps are created equal, and this natural handmade soap is proof. Made from plant butters and oils, essential oils, and botanical extracts, these soap bars are 100% natural and vegan. That means that Mom doesn't have to worry about synthetic fragrances, weird chemicals, or drying ingredients. Nothing but the best for mom, right?
Cost: $71.74
Check it out here: Natural Soap Gift Set from LaMarcotterie on Etsy
Bamboo Expandable Bathtub Tray
Speaking of a relaxing soak in the tub, Mom could probably make use of this bamboo caddy tray. It will really bring that spa-like feeling to her bathroom and take a relaxing bath to the next level.
It's expandable so that it can fit a variety of tub sizes. Plus, it's got space for all of Mom's essentials: a stand to hold books and tablets, a wine glass slot, room for a candle or snacks, and a secure space for her phone.
Cost: $36.99
Check it out here: Bamboo Expandable Bathtub Caddy Tray
Aromatherapy Shower Steamers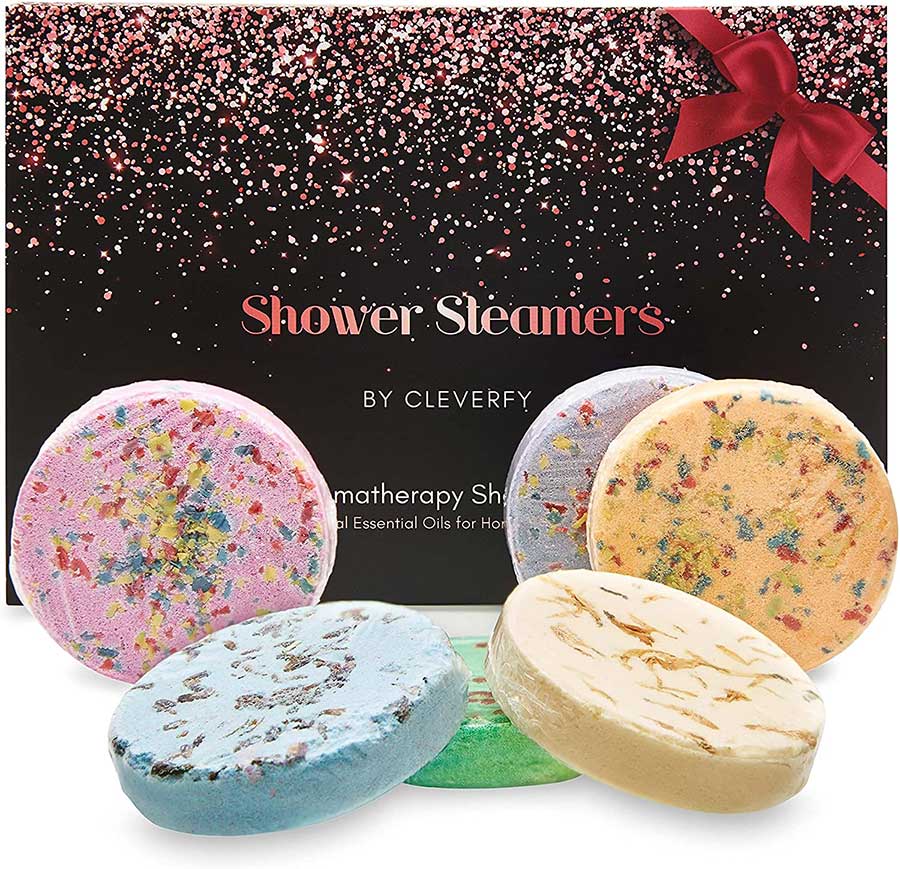 If baths aren't really Mom's thing, she can still relax in the shower. Similar to bath bombs, these shower bombs are made with essential oils that smell amazing, to give your mom a spa-worthy experience. And they even look pretty, like colorful confetti!
This particular set will give Mom plenty of variety. It includes six different scents: lavender, menthol, bergamot & mandarin, pomegranate & rose, peony & pear, and vanilla & sweet orange. Toss these in a gift bag with some body scrub and some nourishing lotion for when she gets out of the shower, and you've got the ultimate home spa kit for Mom.
Cost: $19.99
Check it out here: Clever Aromatherapy Shower Steamers, Rose Gold Set
Countertop Smart Indoor Garden
My mom loves to garden, but her yard just isn't so great for growing her all-tme favorite: tomatoes. Over the years, the trees have grown and created a shady oasis – which is great for relaxing in the yard, but not so great for growing plants that need plenty of sun.
That's where the AeroGarden line of smart indoor gardens comes in. You can grow fresh herbs and veggies right on the kitchen counter. These neat planters feature a built-in grow light, and will remind Mom when to water or add plant food. Plus, she won't even have to mess with soil or seeds. She can just pop in some seed pods and it's ready to go.
Cost: varies by size and features, $99 and up
Check it out here: AeroGarden Indoor Gardens
"Hotels" for Bees and Other Pollinators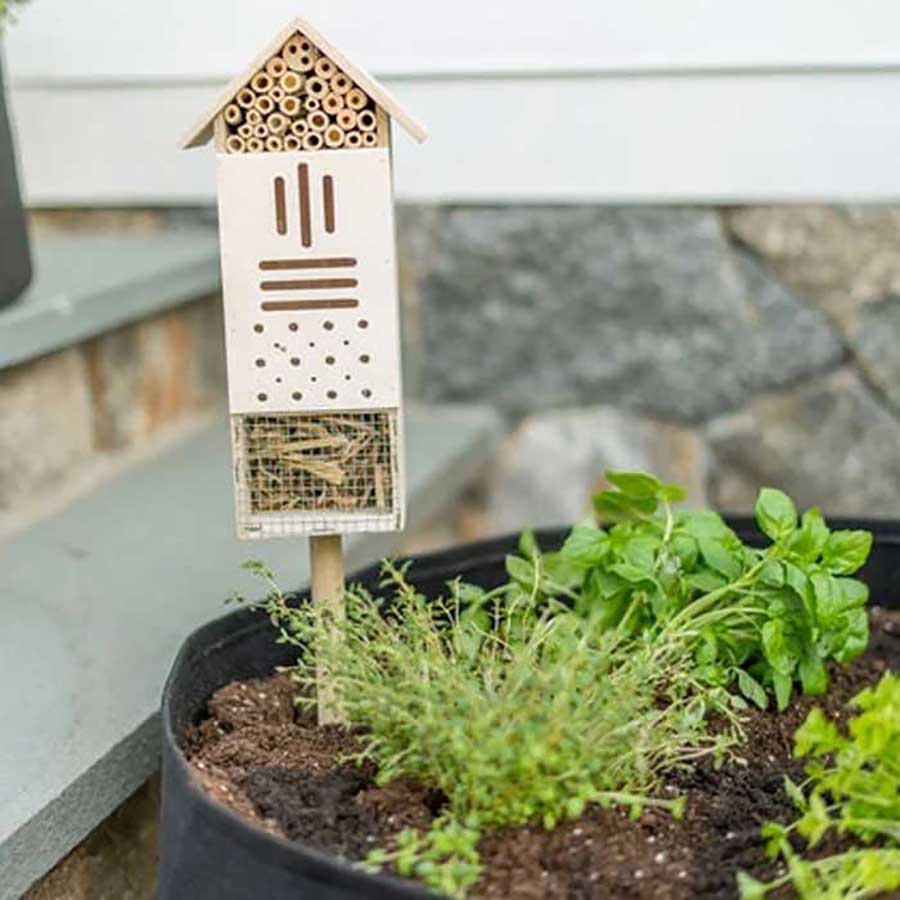 If your mom does have the yard for growing flowers and veggies that she loves, a handcrafted pollinator "hotel" is a very thoughtful and useful gift. These adorable little homes create extra space for bees and other pollinators that are important for all of Mom's garden plants.
There are a ton of handmade options out there, but a good one will feature different-sized compartments to attract all different kinds of beneficial insects. I like the way it can be mounted on a pole, because it can be placed anywhere, even if there aren't any low branches to hang anything from.
Cost: $17.99 and up, depending on size
Check it out here: Pollinating Palace – Bee Hive and Butterfly Wooden Insect Hotel
Paint By Numbers for Adults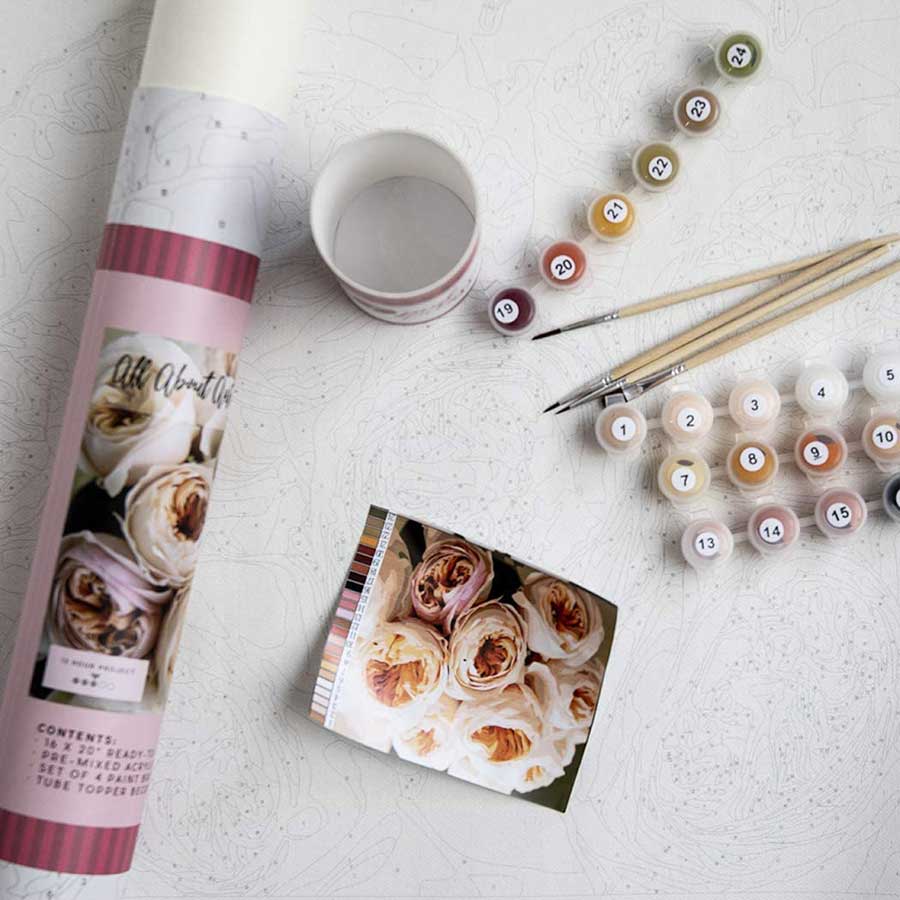 We weren't all born amazing artists, but that doesn't mean that Mom can't make her very own masterpiece. This gorgeous picture of bright blooms is sure to brighten up any room when she's done painting it, but the process of creating it will brighten up Mom's face!
The picture itself is printed on real canvas, not paper like the paint-by-numbers you remember doing as a kid. And, the kit includes everything your mom will need to craft her own painting, including the paint and brushes. Once the painting is complete, she can display it in her home or office – and she will think of you and your awesome gifting skills every time she looks at it!
Cost: $41
Check it out here: Pink Picasso "All About Austin" Canvas Paint by Numbers for Adults