Let's face it, buying gifts for friends can be hard. Not only is it difficult to know what your friend will even appreciate, but there's often this unnecessary pressure we put on ourselves to make it the best gift ever. Speaking for myself, as somebody who loves to get gifts for my friends, I always want them to be genuinely touched when they open up their present.
Sure, a Starbucks gift card is nice, but I want to give my pals something personal and unique. And truthfully, there's no better place to buy personal and unique gifts than Etsy. From artwork to jewelry to everything in between, Etsy always helps me find the perfect gift. Plus, there's something really special about being able to buy directly from the artist themselves!
So, if you're struggling to find a creative gift for your friends' birthday — or you want to think ahead towards Christmas — here are some unique ideas that'll surely leave them speechless.
Family Portrait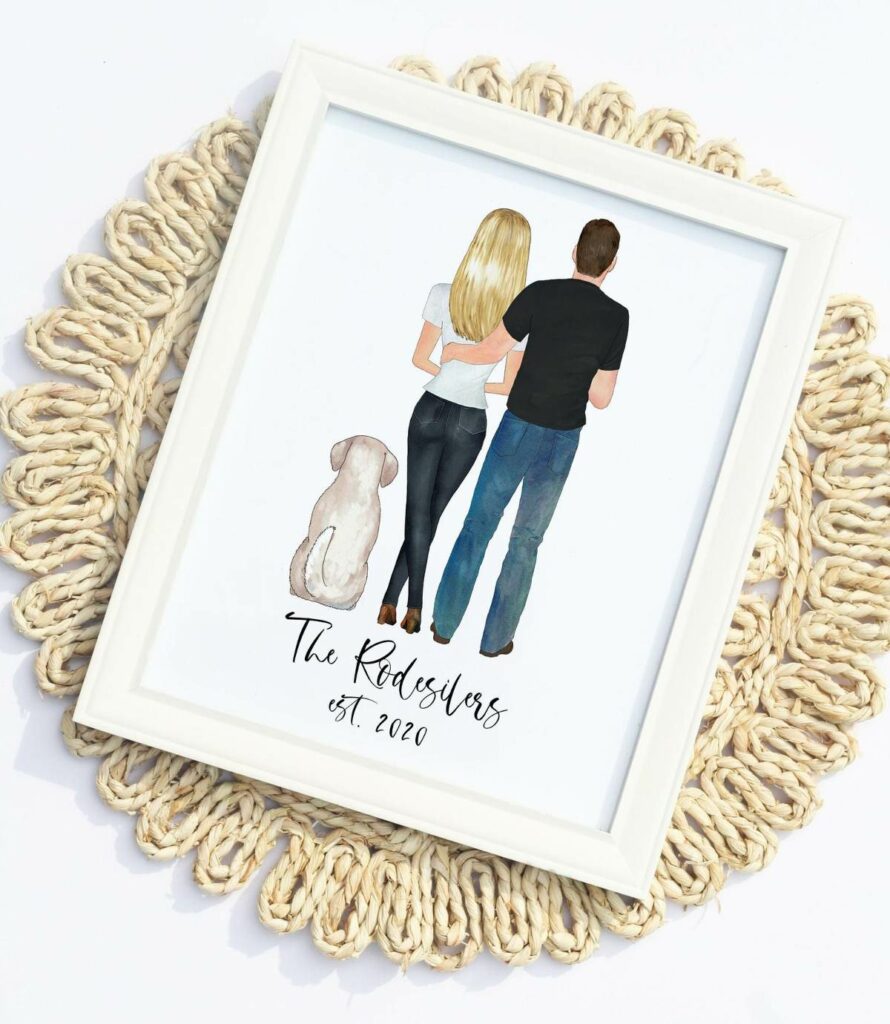 Did your friend just get married, have a baby, or celebrate a big anniversary? If so, a custom family portrait is a great gift they'll cherish forever. SierraDesignStudios creates these digital prints that cost just $20!
All you have to give is the family name, the date (wedding date, the birth date of a child, etc.), pet details, details about the way you want the people to look, and then your choice of outfit. It's super easy and super affordable, but it will mean all the world to your friend.
Personalized Book
If getting gifts for friends is hard, getting gifts for your friend's kid is even harder. However, this personalized book from ISeeMeBooksUs is an excellent gift idea.
According to their Etsy page, "In 'It's Fancy to Be Me"' your little girl gets dressed up and jets off to fabulous places all over the world! She dons a beret in Paris, an elegant opera gown in Milan, a powdered wig in Versailles, a fluffy fur hat in Russia, a sparkling gold crown in Egypt and much more. At the end of the story, your child learns that, although it's fun to dress up and be fancy, the most fashionable thing in the whole world is to just be herself!"

All you have to do is give details such as her name, birthday, skin tone, and hair color, and voila, you've got yourself a personalized book!
Mixtape in Wood Cassette
There's nothing more personal than making a mixtape (or playlist) for someone, and now you can bring your personalized playlist to life with this retro wooden cassette! On one side of the cassette is a Spotify code, which your friend can use to listen to the playlist you've made.
If there are special songs that define your friendship or moments you've experienced together, this is an A+ gift. Go to WorkShopIdeasUA on Etsy for all the details!
Memorable Sports Moment
If your BFF is a sports fanatic, get them a piece of art they'll cherish forever from LegendarySportsPrint. From incredible stadiums to iconic sports moments throughout history, your pal will not only love the piece of art, but they'll surely think of you whenever they look at it.
City Ring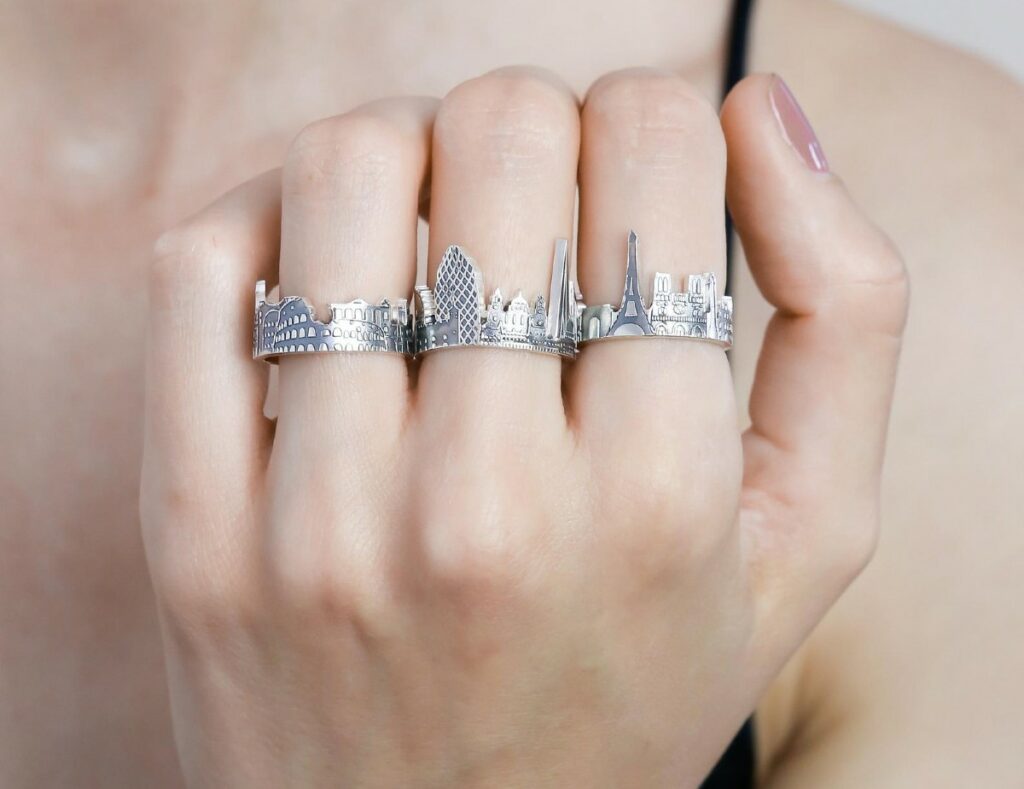 Jewelry is always a great gift option, but rather than getting something generic, get something personal instead! These custom rings from CaitlynMinimalist allow you to choose from a number of cities around the world. Whether your BFF studied abroad in London, misses their hometown of Chicago, or had the best trip of their life in Japan, there's a ring out there.