There's no denying the power of comfort food, especially when it starts getting chilly outside. Nothing warms you up quite like a hearty, hot meal.
Of course, the real star of comfort foods has got to be the humble potato. It can be roasted, fried, mashed, smashed, boiled, and baked–and it's delicious each and every way. That's why I'm shining the spotlight on this root vegetable today!
It's time to get extra cozy with these comforting (and easy) potato recipes.
Baked Sweet Potatoes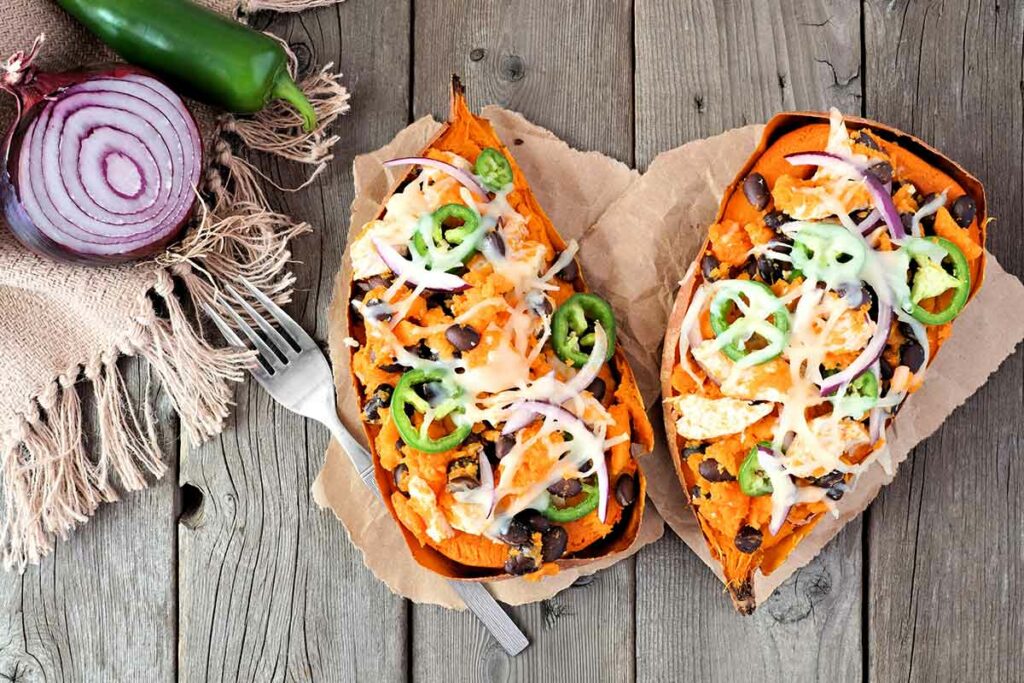 I love a good baked potato, but why not change it up by baking sweet potatoes instead? A well-baked sweet potato is both easy and delicious. These endlessly customizable potatoes are sure to be a crowd-pleaser. Keep it classic with butter, sour cream, and cheese. Or, add some Tex-Mex flavor with black beans and jalapenos. There's really no wrong way to stuff these!
Get the recipe here: 6 Amazing Ways to Stuff a Baked Sweet Potato
Sheet Pan Roasted Chicken and Potatoes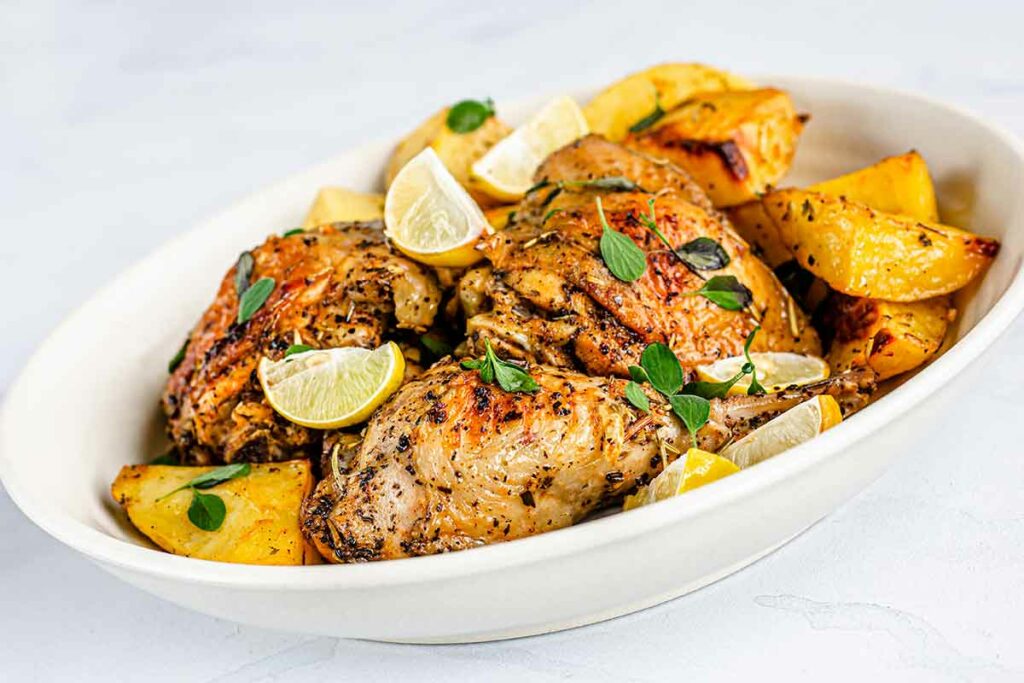 What's easier than cooking chicken and potatoes? Roasting everything on the same pan! Sheet pan dinners are ideal for anyone who doesn't have a lot of time or energy to cook, and one pan means minimal clean-up. Everything cooking together also means that the flavors meld together as the potatoes crisp and the chicken gets nice and tender.
Get the recipe here: Easy Roasted Chicken Thighs and Potatoes
Colombian Ajiaco
Talk about comforting! A hot bowl of hearty soup is always a delicious way to fill up. Ajiaco is a dish found in Colombia, Cuba, and Peru, and is made with shredded chicken and potatoes. Although the ingredients are simple enough, this soup boasts a big flavor. Serve it with plenty of toppings, like cilantro, avocado, capers, lime wedges, or even cooked white rice.
Get the recipe here: Colombian Ajiaco (Chicken and Potato Soup)
Slow Cooker Pot Roast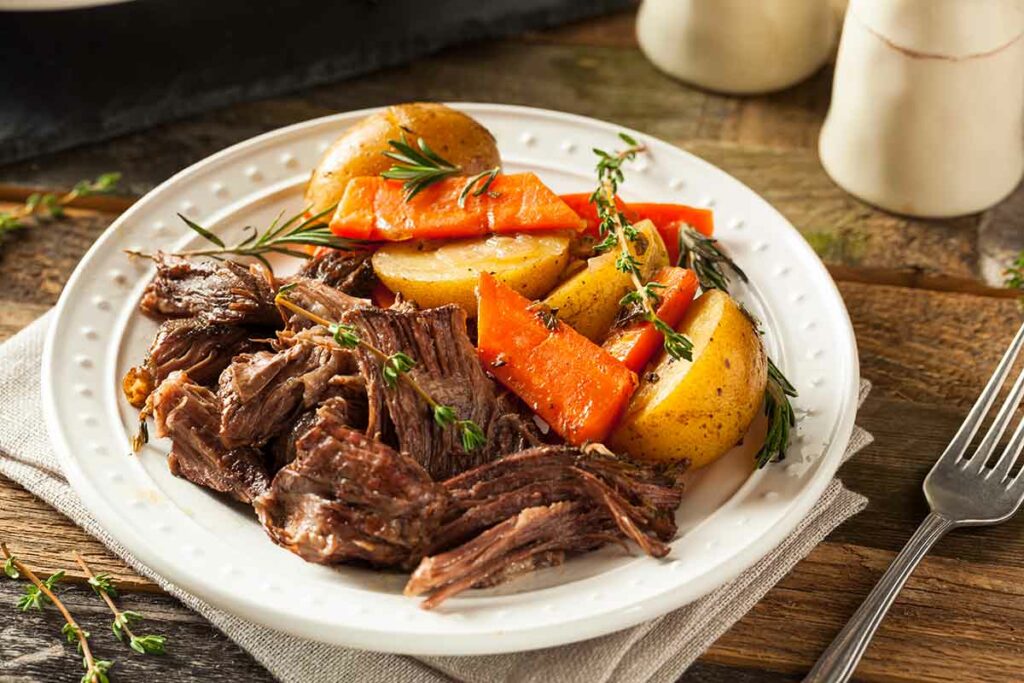 As someone who grew up eating this, I feel like the slow cooker pot roast is the quintessential comfort food. With chuck roast, potatoes, and carrots, you're looking at a hearty, no-fuss dish that comes together beautifully. Simply throw the ingredients into the slow cooker in the morning and let it go on low until dinner time. All those flavors will come together by the end of the day with no extra effort on your part.
Get the recipe here: Slow Cooker Pot Roast
Tater Tot Casserole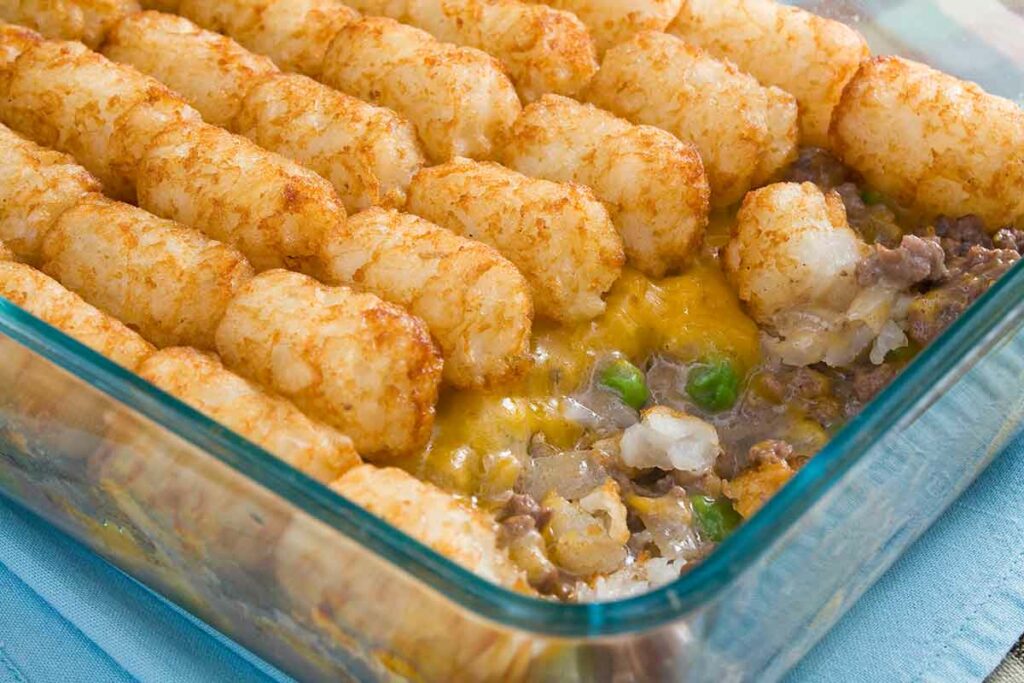 Put a spin on the standard casserole with tater tots. Crispy on the outside and fluffy on the inside, they create the perfect topping for the creamy, hearty filling below. Plus, there's plenty of melty cheese between! The recipe calls for one cup of frozen mixed vegetables, but you can swap the veggies according to your personal preferences.
Get the recipe here: Tater Tots Casserole Recipe
Smashed Potatoes
I've definitely never met a potato I didn't like, but smashed potatoes might be one of my top favorites. They are nice and tender on the inside, but crisp on the outside–and incredibly easy to make! The simple addition of olive oil, fresh garlic, and herbs adds a ton of flavor. For an extra boost, go ahead and roast whole heads of garlic in there, too. Each individual clove will be buttery-soft and perfect for spreading on top of your potatoes.
Get the recipe here: Garlic Smashed Potatoes