"Health is wealth," and eating right is absolutely essential to your health. While you may grab a simple, nutritious breakfast every morning and take the time to make a delicious and healthy dinner, lunch often gets lost somewhere in the middle.
It's easy to pop out of the office and go grab some takeout, but that's not always the most nutritious option. Whether you work from home, at the office, or anywhere in between, you deserve a delicious, healthy, and easy lunch.

Here are four easy ideas – two with meat and two vegetarian options – to make your lunch nutritious!
Simple Turkey Wrap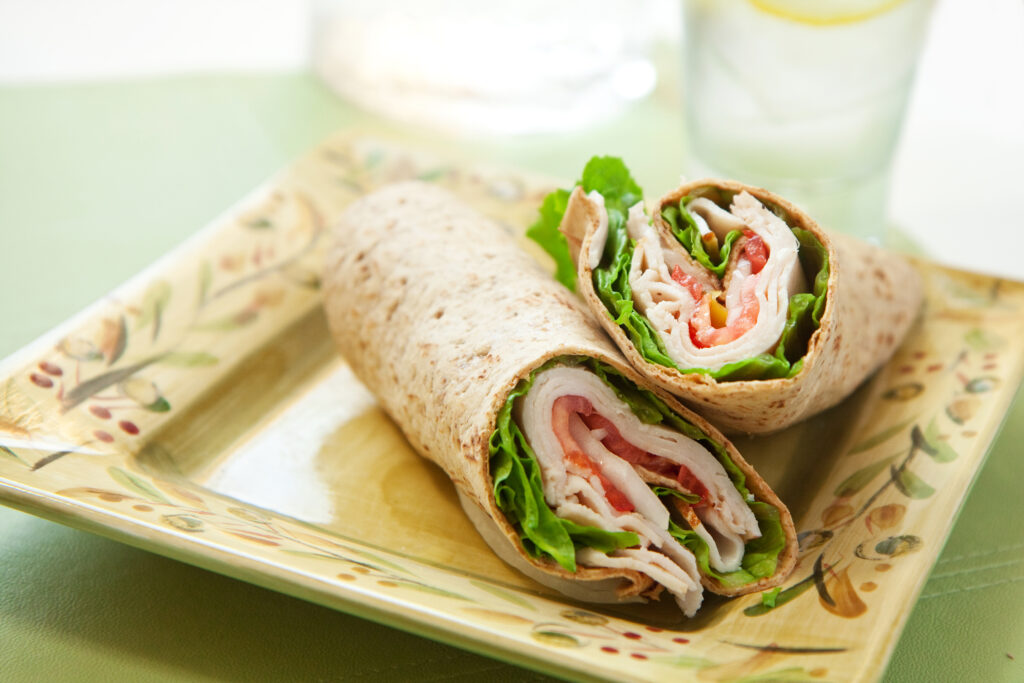 Who doesn't like a wrap? If the answer is you, then skip down to the next recipe. But if you do like this healthy sandwich alternative, this simple turkey wrap is nutritious and affordable.
Ingredients:
tortilla (preferably whole grain)
turkey breast
lettuce
shredded carrots
shredded cheese
sliced tomatoes
light mayo or veggie cream cheese spread
Spread your mayo or veggie cream cheese spread on the tortilla first, and then add the rest of the ingredients. Voila! You have a delicious, filling wrap ready for lunch. We recommend going heavy on the lettuce, carrots, and tomatoes, and lighter on the cheese and turkey.
Cranberry Turkey Salad
Okay, we definitely love turkey. It's such a lean meat that there's no reason not to have it for lunch more than once a week. Remember to keep this recipe in mind around Thanksgiving time – it's a great way to use up leftovers!
Ingredients:
spinach salad or baby spring mix
arugula
cooked and chopped turkey breast
gorgonzola crumbles
cranberries
walnut halves
balsamic vinaigrette
Putting a salad together is easy – the hard part is making sure you have all the right (fresh) ingredients so that the flavors complement each other.
Once you have all these ingredients, combine them, then dress with the balsamic vinaigrette on top. There you go! You have a delicious, easy lunch that's good for your health.
Veggie Hummus Wrap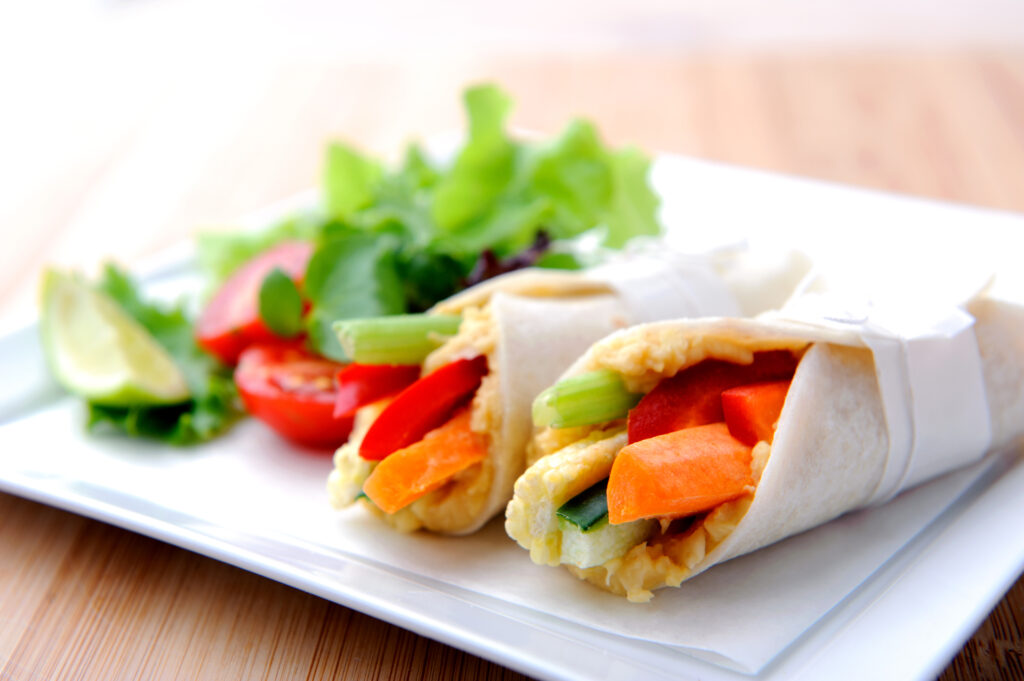 If the flavors of the Mediterranean get your palate going, then this one's for you. Combine the following ingredients for a delicious vegetarian lunch option.
tortilla (preferably whole grain)
hummus
shredded salad greens
sliced cucumber
shredded carrots
sliced olives
balsamic vinaigrette
chopped onions
Spread your hummus on the tortilla, then add the other ingredients to taste. This veggie wrap is super easy and good for you!
Chickpea Noodle Soup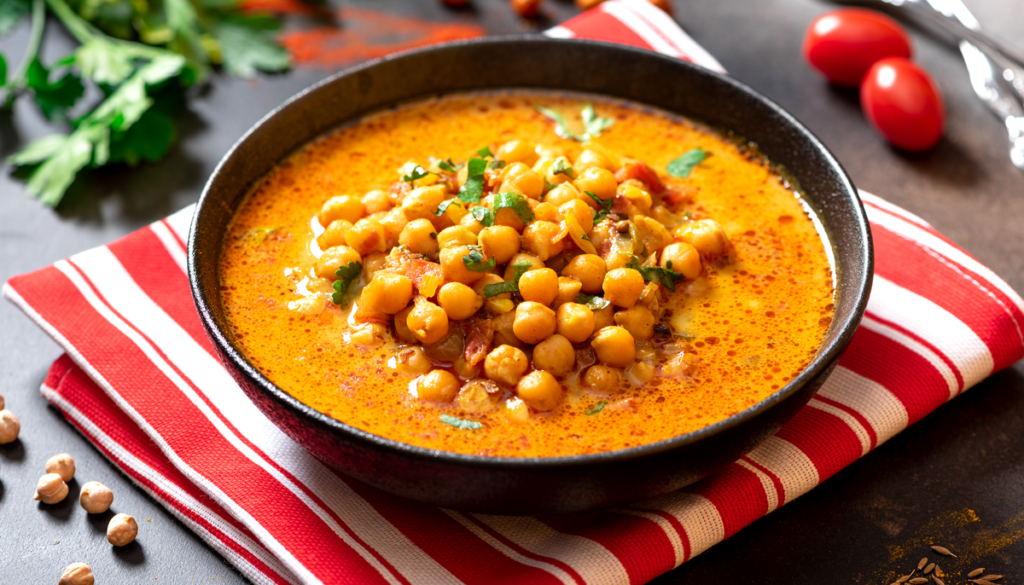 It's easy to make pasta vegetarian. You can trade in your traditional chicken noodle soup for this chickpea option, which takes a little more preparation, but will help you fight that cold office air conditioning or winter weather!
cooked chickpeas
whole grain pasta
sliced celery
coined carrots
salt
turmeric
bay leaf
parsley
vegetable broth
You can get all the details from Cookie + Kate, but if you're in a rush, you should combine all the ingredients and simmer until the pasta is tender, which will usually be about 10-20 minutes. 
Take Care of Yourself
Whether you're a busy person with a lot on your plate, or you just don't like cooking and want it over with as soon as possible, you deserve delicious, healthy meals. Take the time to plan lunches that are nutritious so you can take care of yourself even in the middle of a busy day.