No matter the season, exercise is good for your overall health. And in the coldest of seasons, a solid workout routine might even be more important to maintain. Just think about it.
Working out boosts your body's serotonin, norepinephrine, and stress response significantly. In turn, consistent exercise might just be the best way to combat those winter blues and feelings of fatigue. But that doesn't mean it's going to be easy. If you find it hard to stay motivated in winter, try these 7 workout tips and tricks.
Warm Up Inside
Before you layer up and brave the cold, do some stretching at home first. Start out light and then move on to more active stretches like leg swings and jumping squats before your run or workout. This way, you'll get the blood flowing to your muscles and joints, reducing your chance of injury and warming you up in the process. 
Invest in a Buddy System
When it comes to exercise, accountability goes a long way. That's why one of the best ways to stay motivated is to plan a workout date. More often than not, having someone to rely on who is relying on you will keep you from changing your mind and cozying up on the couch and trying again tomorrow.
Ask any fitness expert and they'll tell you; having a workout buddy is a foolproof way to stay on track. After all, the hardest part about a winter workout is not bailing when it's "too cold" to go through with it.
Try Something New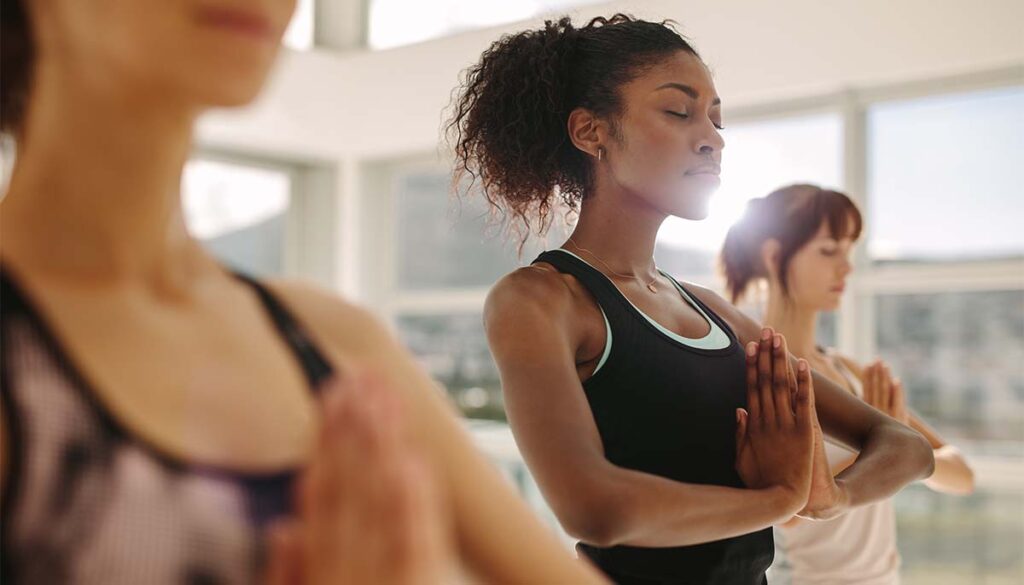 If you're looking for motivation, you might want to try beating your boredom. Aim to do at least one new or different workout every week. Start by seeing what's out there. For instance, find a fitness class that sounds fun and out of your element. Incorporate a class that you enjoy into your workout once a week. It'll help to have something to look forward to. And speaking of things to look forward to…
Set a Spring Fitness Goal
When it comes to staying motivated, incentive is often key. Think of winter workouts as a training period for what's to come. Maybe you want to prepare for your first half marathon or sprint triathlon. Maybe you just want to want to be bikini-ready when the weather finally warms up. Either way, it helps to set a fitness goal. That impending deadline will undoubtedly push you when nothing else will.
Stay Inside
If you don't want to go outside at all, don't sweat it. You can still get a great workout indoors. Gym memberships aren't necessary either. You can easily work out from the comfort of your own home by doing body resistance training, buying at-home equipment, and using a mat. Not to mention, free workouts are all over Youtube, and you won't need any equipment for most of them. Removing the gym commute as a factor will give you a little more downtime whilst saving some money. And you'll be able to completely avoid the cold.
Be Kind to Yourself
Working out should not be seen as a punishment. It's one of the many ways that you're taking care of yourself, but it's not the only one. Rest, recuperation, and relaxation should be prioritized just as highly, especially during the cold, long winter. The better you treat yourself, the easier it will be to stay motivated. The fact is, it's easy to lose that motivation when you're not taking the necessary time to relax and recover. You just won't have enough energy.
Without rest, you'll wind up feeling tired and sluggish no matter what you do or when you work out. So look at your after-exercise rest periods as a reward. After each fitness session, treat yourself to a warm mug full of something sweet. Maybe take a luxuriously long hot bath with some Epsom salts to soothe your tired and aching muscles. And above all else, your workout is only as effective as your quality of sleep. So make sure you're getting proper rest.
Make a Plan and Stick to it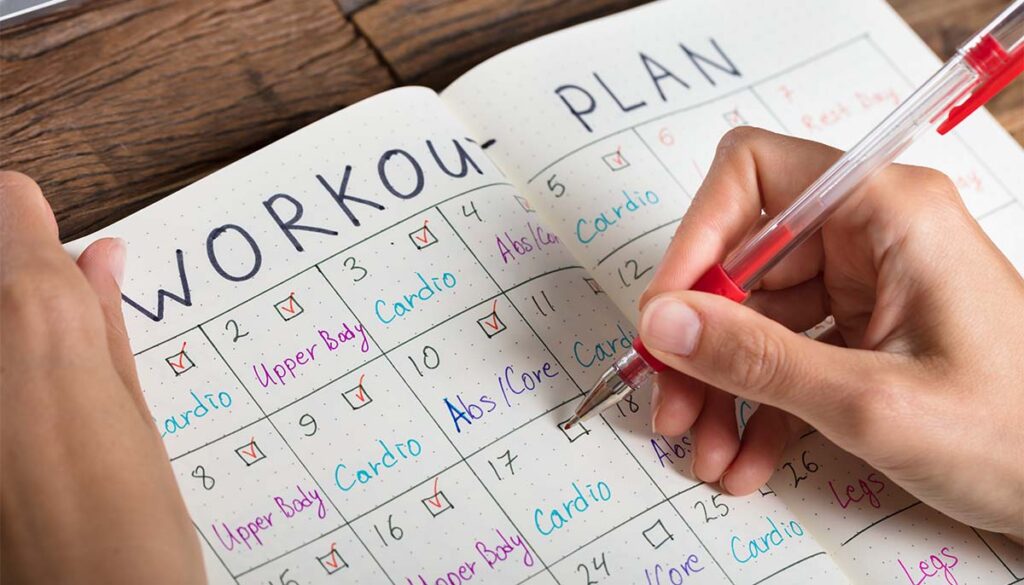 As with most things, making a plan is an excellent way to stay motivated and organized. Don't put off a better routine by making it your New Year's resolution. Instead, start setting your goals now and get moving as soon as possible.
Because a little goes a long way, it's okay for your daily goals to start out small. But do set them. You want to work towards bigger goals like running a half marathon in spring or simply feeling better about yourself inside and out. Once your goals are in order, create a concrete plan to get there and stick to it. Start by adding the workouts to your calendar. It will be a visual reminder that you've prioritized your overall well-being, no matter how cold it might be outside.